Reclaimed Wood Coffee Table
I wasn't really sure what to call this post. Today I'm participating in another round of the Back to Basics series with my blog friends and this month we are talking about coffee table styling. By no means am I an expert stylist,   I just really love the process of styling and decorating. That's why I didn't want to call this "coffee table styling" and instead went with reclaimed wood coffee table.
This reclaimed wood coffee table in my family room is one of my favorite things in my home and I do love to change-up the decor here. Books are my favorite decorating accessory, so I always start with those and fill in from there.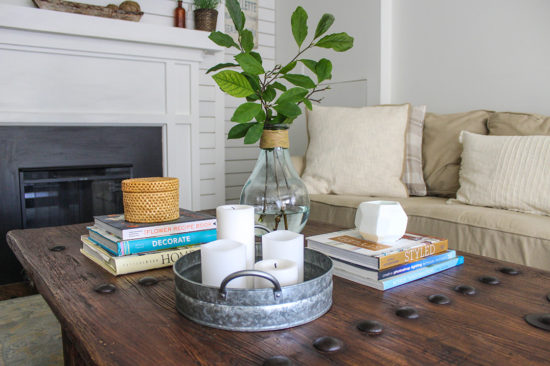 When I decorate with books, I usually place some type of object on top of the stack for interest. By the way, that book at the top is called Styled by Emily Henderson* who IS an expert stylist, highly recommended!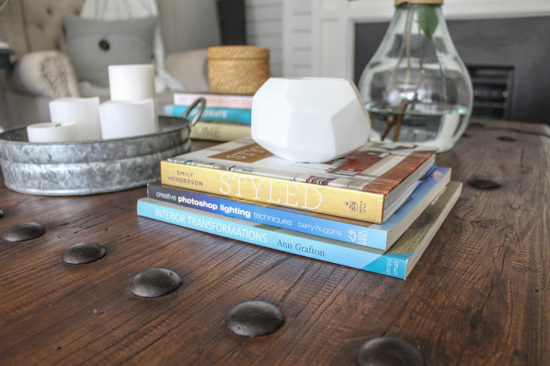 I always include some type of live greenery whenever I can. I cut these branches from a shrub in my front yard. I found the vase at Marshall's, you can find similar here.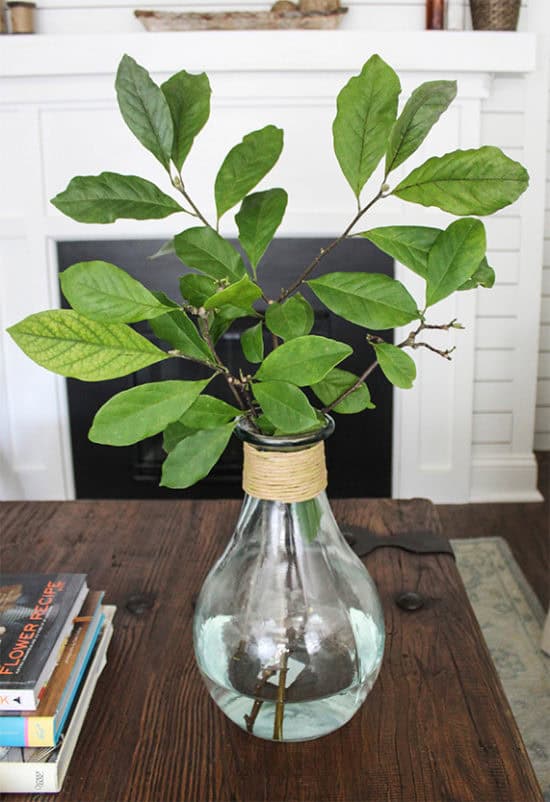 The reclaimed wood coffee table (which is no longer available at Pottery Barn but you can find similar here)  is pretty large, so I also added a round coffee table tray with candles to balance out the books and branches.
In my living room I needed small coffee tables, so I picked up two of these carved wood round tables, that are actually meant to be end tables, to use as a coffee table. They can be easily moved around, pulled up to the couch or to a side chair.
Decorating a small, round coffee table is more challenging. I decided to keep with the round theme on one of them and added a basket to use as a coffee table tray. I used my fabric covered books on the other one.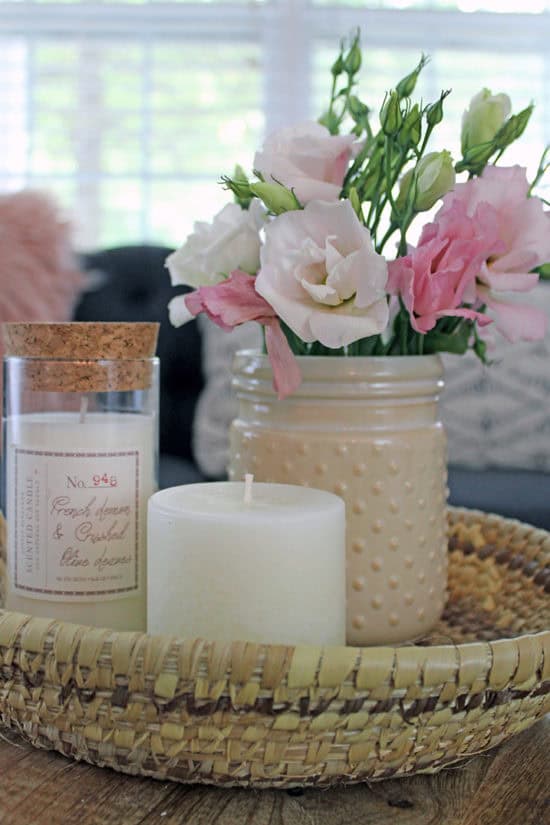 Of course I added some Lisianthus, my new favorite flower. I'm seriously obsessed with these and they only stay in season for such a short time. Their season is just about over, I paid $10 for this small bunch at the grocery store because I just can't resist them! I used them a few weeks ago in my living room makeover, the soft pinks are so perfect in this space.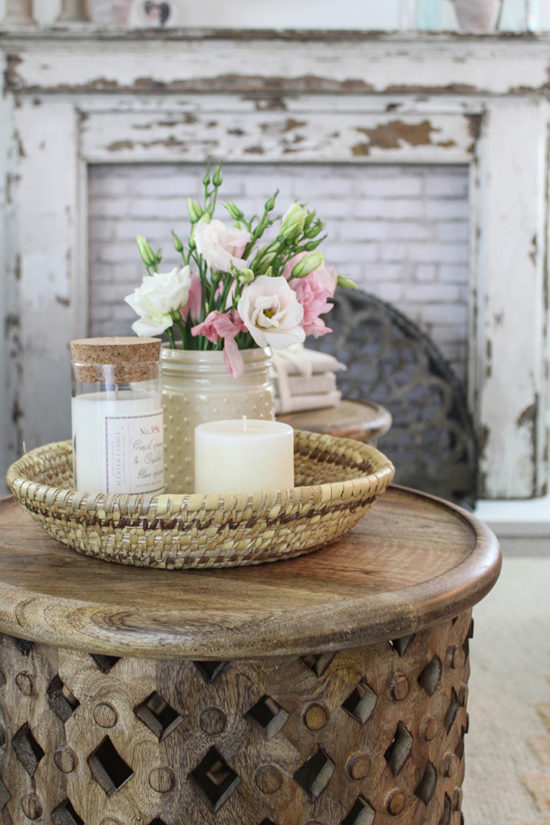 If you want to know more about that vintage mantel in the background you can read how we built a custom fireplace surround here. Here's the outtake from the photo above. I was photobombed by Sylvester. Sylvester was a little surprise that my daughter brought home from college with her.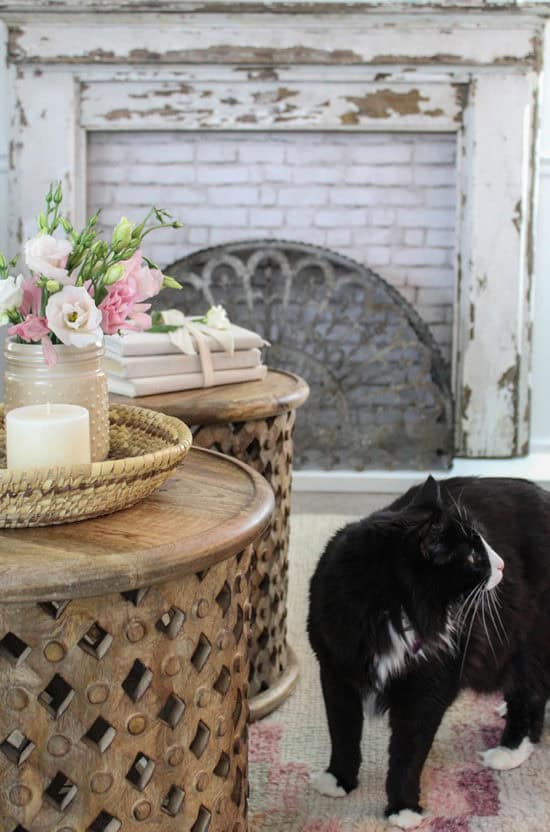 So you see that you don't need to be an expert stylist to decorate. I notice even when I watch the experts on HGTV they sometimes get nervous when the deadline is approaching, worrying that things they originally picked may not work.
Thank you to 2 Bees In A Pod and The Crowned Goat for organizing this Back to Basics series! Be sure to stop by and see what they are sharing! Don't forget, there is still time to enter my StoveShelf giveaway!

<!– end InLinkz script —>
*This post contains affiliate links, you can read my full disclosure here.