5 Ways to Decorate With Books Right Now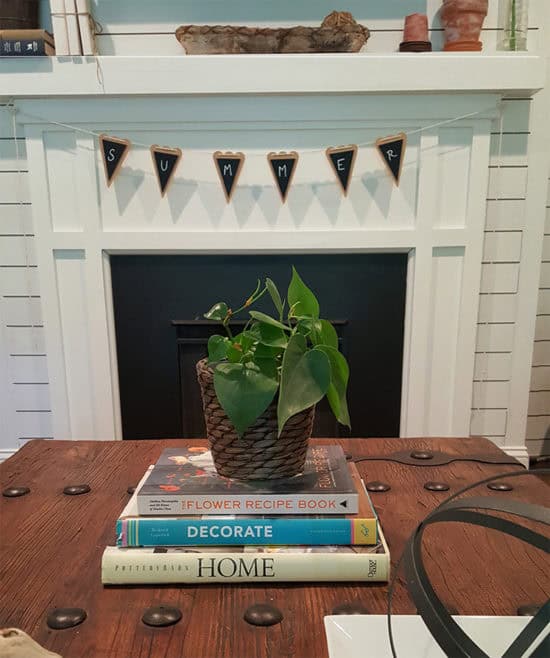 Hi friends, I hope everyone had a great weekend. Decorating and redesigning is my favorite way to spend a day. But with the summer months now here, I do crave some down time spent outside with friends. If you find the same is true for you, books may be the answer.
None of these ideas will take you  long, leaving you plenty of time to get outside for some sun. I'm always looking for inexpensive ways to freshen things up and books are easy to find on a tiny budget at yard sales or flea markets. My local antique store has a massive supply of books, some for under $1 each. You can also check your local library for book sales, they often sell older books for bargain prices. Here are your 5 ways to decorate with books right now.
 1. Bundled 
Bundle a few books together with some twine. This makes a great accent anywhere! I ripped the covers off of mine for a more rustic feel.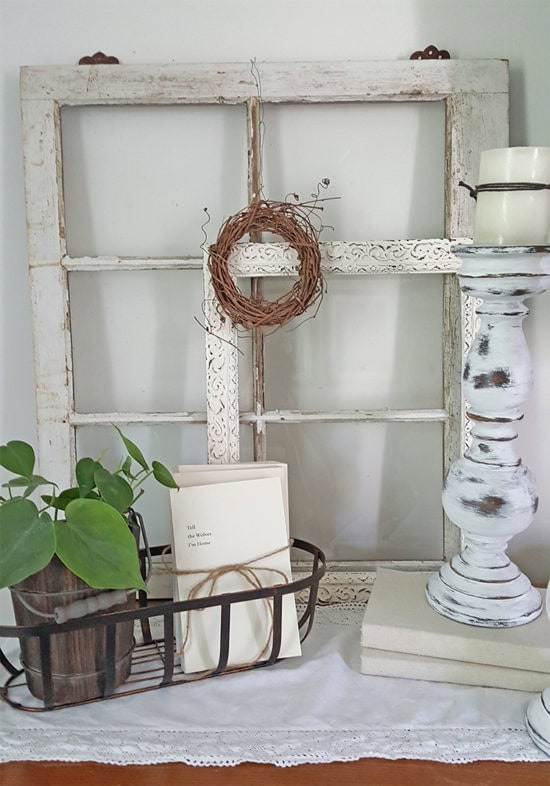 2. Stacked 
Place the books in short stacks to elevate other objects. Or stack them high. You could even make one sturdy pile and use it as an end table next to a sofa or chair.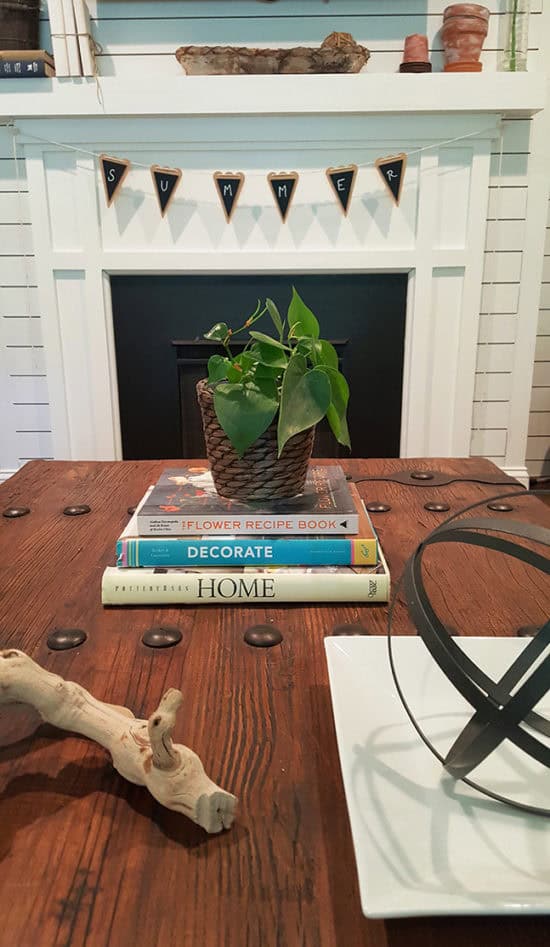 3. Covered
Cover them with fabric. I used a drop cloth to keep mine neutral, but you can use bolder fabrics for a really fun effect! This is a nice way to fill bookshelves while keeping everything looking cohesive.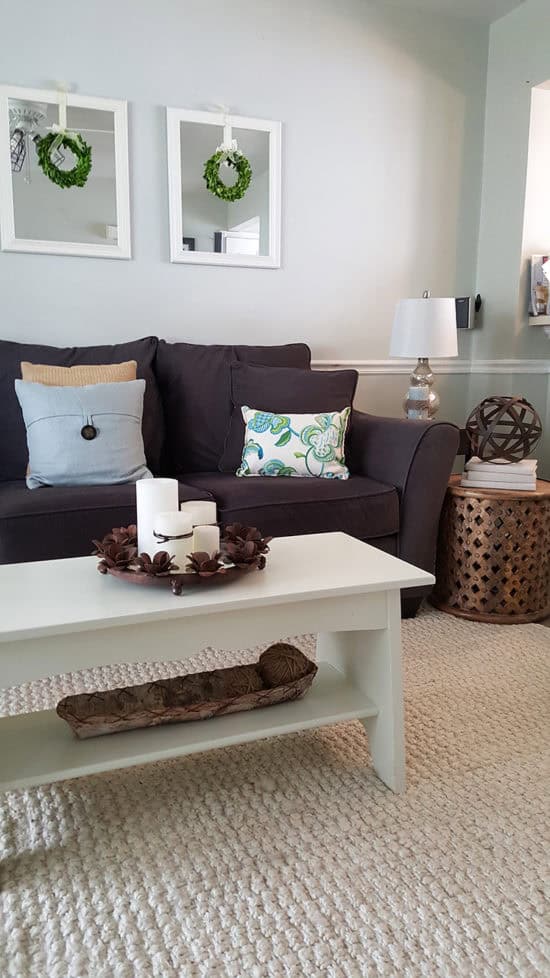 4. Rolled
This was an idea I picked up while shopping in a Restoration Hardware store. Rip some pages out of an old book, roll them up and tie with twine. Place in a fun tray, dish or bowl for a cool accent piece.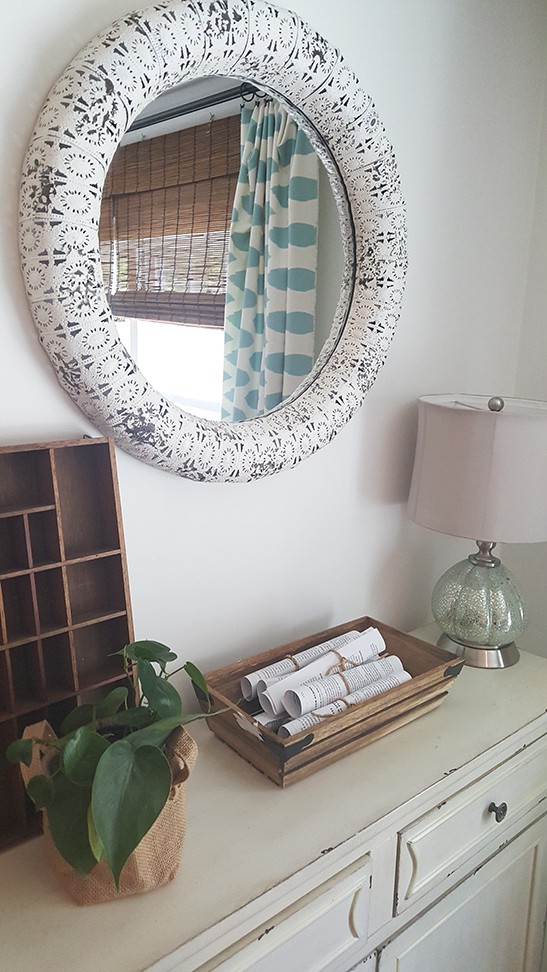 5. Grouped
Make a really big statement by grouping a lot of books together. This idea will take you a little longer than the others, but it's totally worth it. I used this idea in my daughter's living room makeover, by filling a fireplace (that doesn't get used)  with books. You can fill shelves, console tables, baskets, etc. Use what you've got!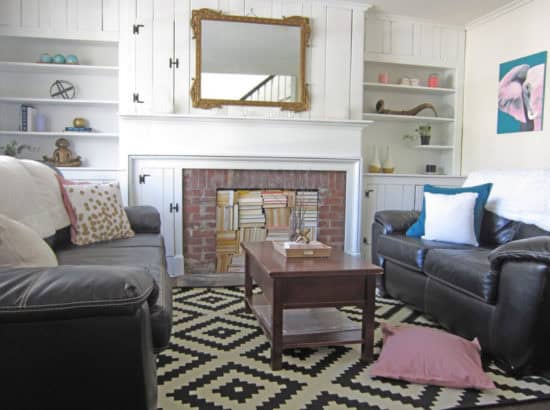 I find myself using books more and more in my decorating. They really are such a versatile decorating accessory!
On a side note, some of my blogging friends and I are bringing back our fun Instagram game from last summer, OurShelfies. It starts this Wednesday, we would love to have you play along. Visit my Instagram for all the details!