Irish Blessings Free Printable
This sweet Irish blessing prayer is available in two styles and offered as a free printable download.
Who loves St. Patrick's Day? I do! It's such a fun holiday to celebrate being Irish. No presents to buy, or elaborate meals to prepare. Corned beef is optional but beer is mandatory. Everyone is Irish on St. Patrick's Day. My husband is 100% Polish and he enjoys it as much as I do.
It's a no-pressure holiday, much like the Irish themselves. 🙂
I have a little card on my refrigerator with an Irish Blessing on it. I'm not even sure where I got it from, but I've always liked the prayer. So I used that to make these fun printables. The first one is sized to 8″X8″. You can click on the link below the image to print it for yourself.
This next printable is the same prayer, with a different design and size, it will print out to 8.5″X11″ unless you opt to resize it.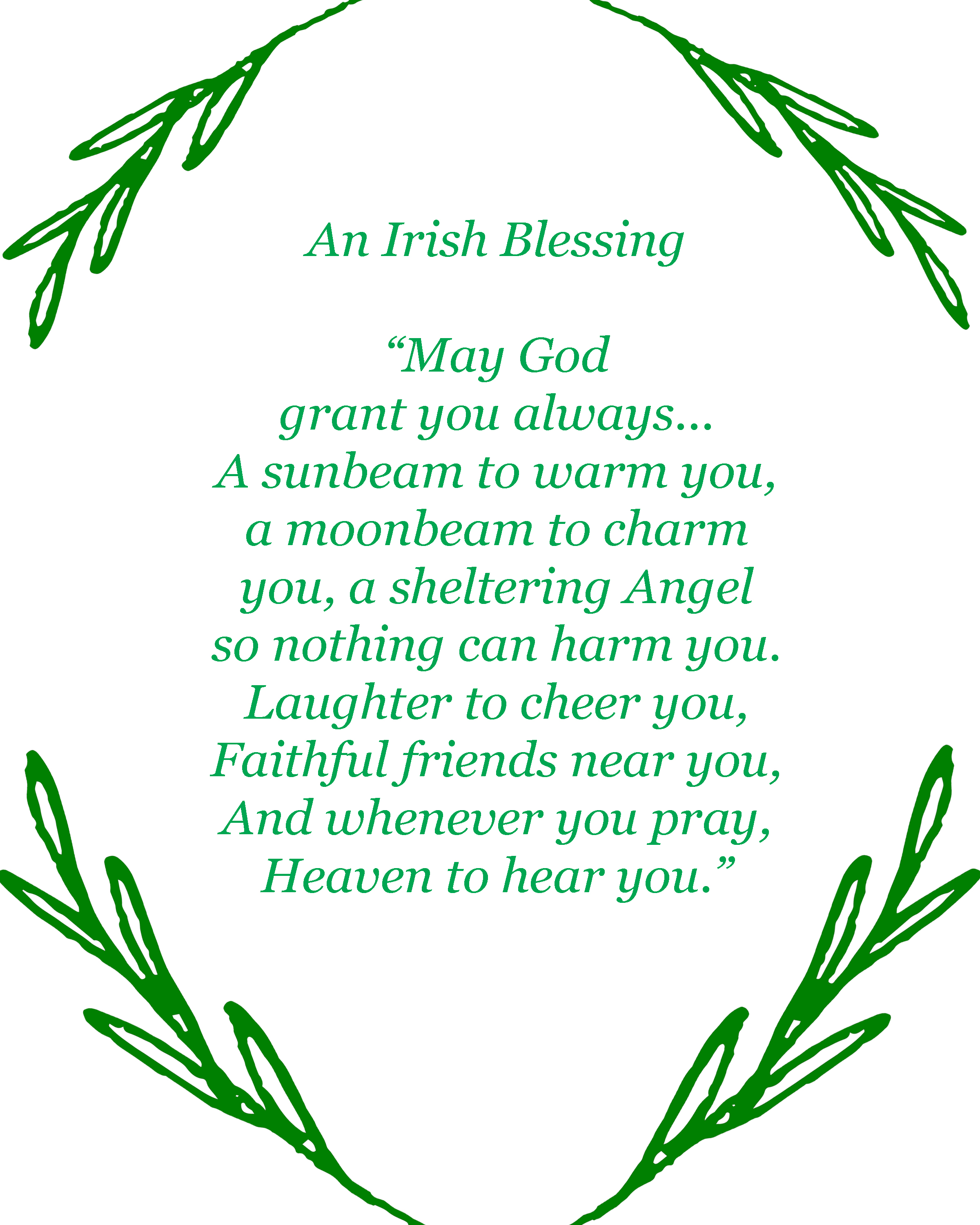 Whether you go all-out for the holiday or prefer to keep it minimal these little prayers are a fun addition. I usually put out one framed printable with a spring banner in shades of green that I made a few years back.
I always pick up an oxalis plant around this time of year as well. They do really well outside on my shady front porch in the summer but for some reason they never make it through the winter even though I bring them inside.
I'm not big on corned beef and cabbage, or Irish soda bread so I usually make a Shepherd's Pie for dinner on St. Patrick's Day and my favorite Irish dessert instead. Though this year I may experiment with a new stuffed cabbage recipe. If that goes well, I'll share it here. I'm not the best cook but when I find something really good, I will share it.
My husband and I started a tradition a few years ago of drinking green beer on the holiday as well. But my healthy green smoothie recipe is a great way to start the day off right!
How do you celebrate St. Patrick's Day? I'd love to hear your traditions!