Who loves St. Patrick's Day?  I do!  It's such a fun holiday to celebrate being Irish.   No presents to buy, or elaborate meals to prepare.  Corned beef is optional but beer is mandatory.    Everyone is Irish on St. Patrick's Day.  My husband is 100% Polish and he enjoys it as much as I do.
I have a little card on my refrigerator with an Irish Blessing on it.  I'm not even sure where I got it from, but I've always liked the prayer.  So I used that to make these fun printables.  The first one is sized to 8″X8″.
This next one is the same prayer, just a different design and size, it will print out to 8.5″X11″, unless you resize it.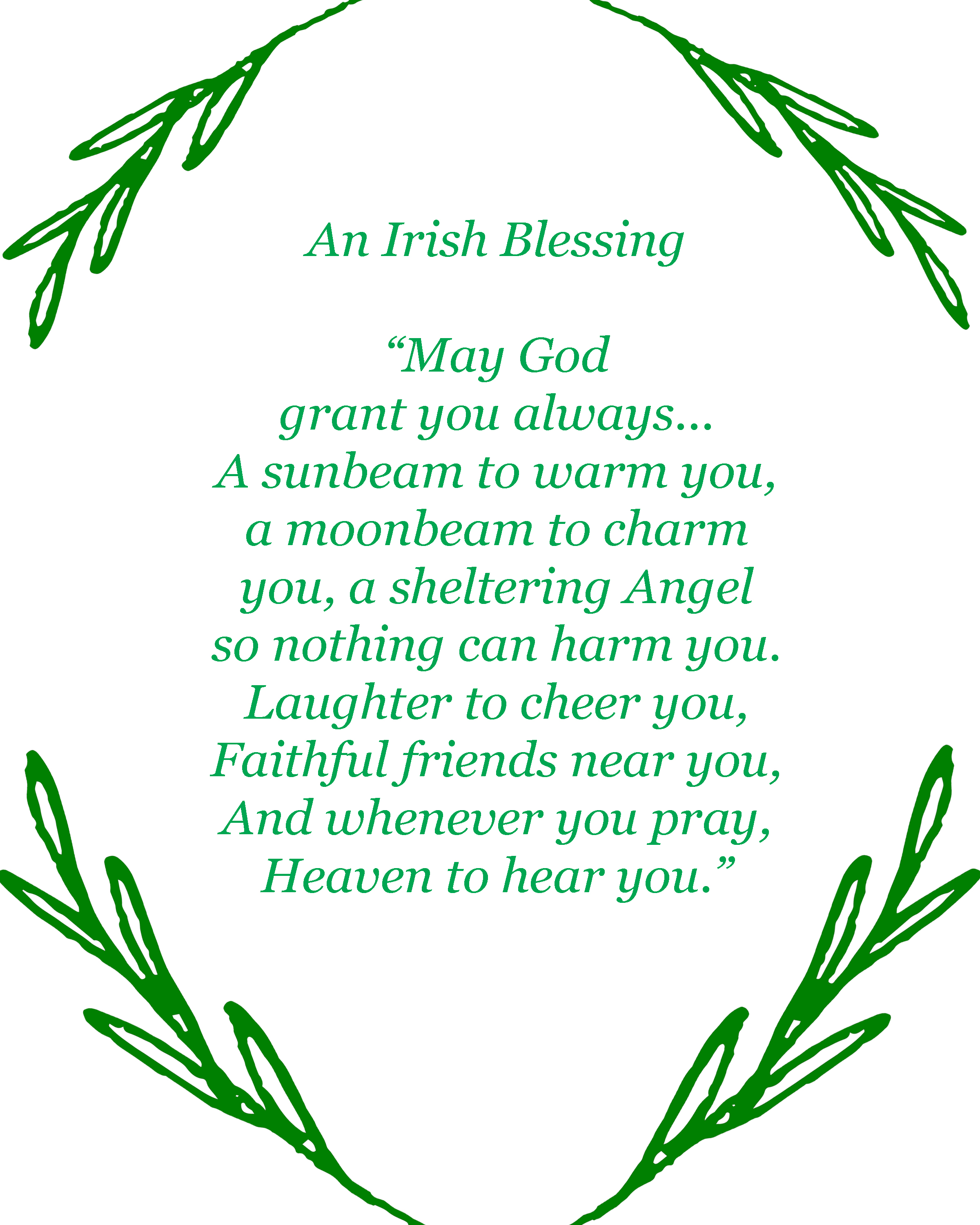 How do you celebrate St. Patrick's Day?
Don't forget to enter our Luck of the Irish Giveaway!!  $1,500 Paypal CASH is up for grabs!  Enter until 3/17/15. *CLOSED*