I've been searching for some boxwood topiaries for my bathroom and really couldn't find any. Ballard Designs has these (shown below) that are nice, but the price is way too high. For the two I wanted to  buy, it would cost over $110!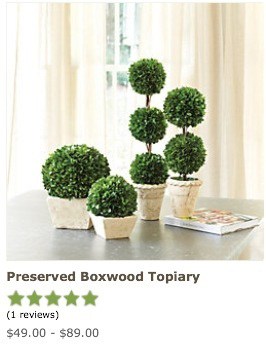 Since I had some styrofoam balls left from my Decorative Bowl Filler project,  I decided to make my own topiaries. When I was in the dollar store recently I found bags of moss and I thought that would be as good, if not better than boxwood for topiaries.
Supplies needed:
Styrofoam balls in graduated sizes
Lollipop sticks
Moss
Hot glue
Small flower pots
Rocks or sand for the base
Here is a photo of my supplies. Ignore the random styrofoam balls in the pot. The wood sticks are lollipop sticks I had picked up at Michael's.
For my first attempt, I used Mod Podge to attach the moss to the ball. I painted it on there and rolled the ball around in the moss. This did not work too well, the moss wasn't sticking enough and kept falling off. Then I tried using hot glue, which worked much better. It is best to work in sections because the hot glue dries fast.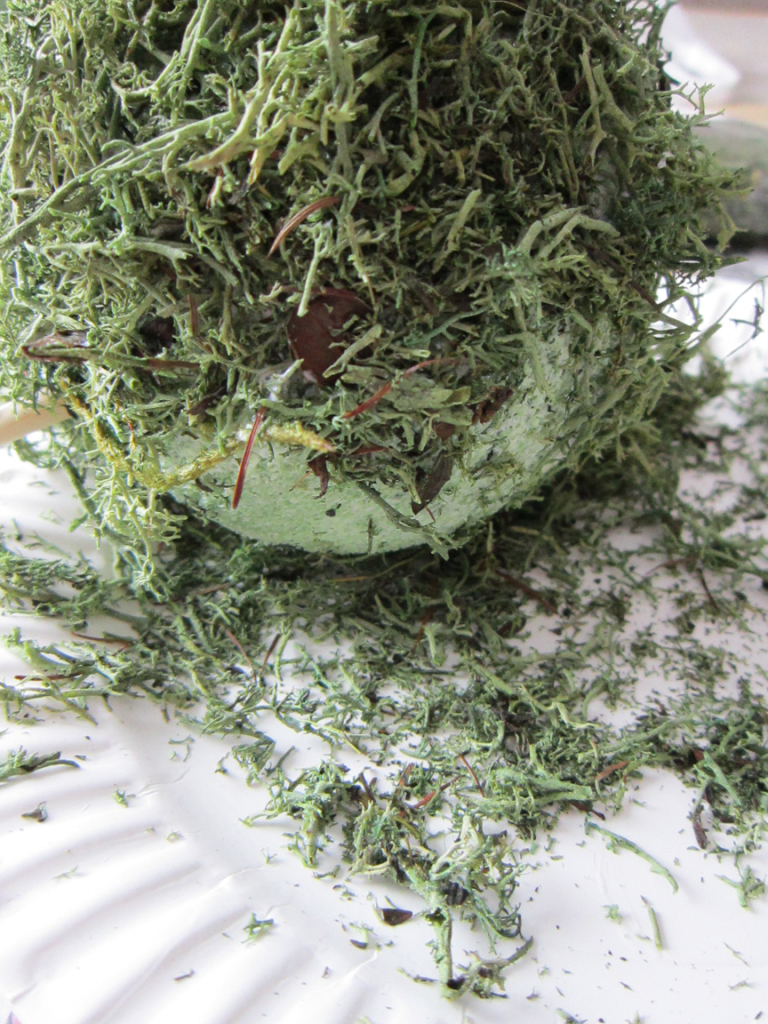 I needed some weight in the bottom of the pot so it wouldn't be top heavy. I had these little black rocks on hand I had picked up at Ikea to do a little succulent vase, but my succulents died before I got to that little project. Apparently, "air plants" aren't so easy to keep alive. I think my husband was over- watering them. When in doubt, blame the husband.
I attached the moss ball to one of the sticks and stuck it in the pot. Then I made a second one and stuck it into the first moss ball. I also covered the rocks in the bottom with some of the moss, using more of the hot glue to keep it in place.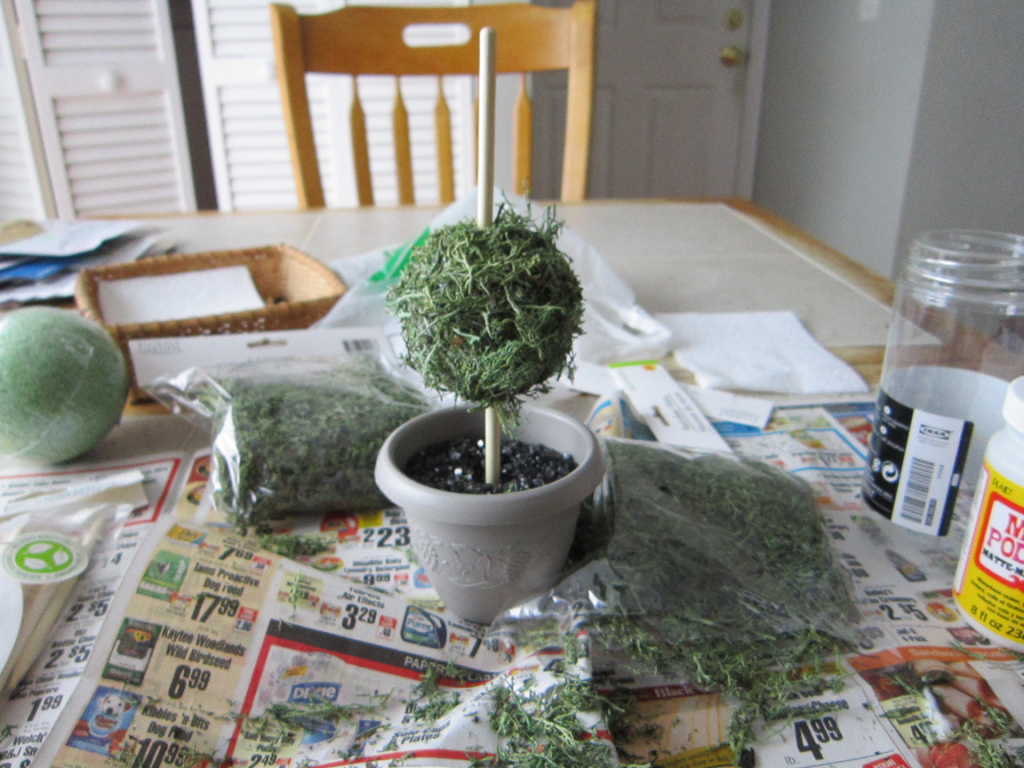 For the shorter topiary, I used a slightly larger styrofoam ball and covered it the same way. I cut the stick down so that the ball would sit more flush with the top of the pot.
I'm really happy with the way these turned out, and for just a few dollars each. Much better than the $110 it would've cost from Ballard. I keep expecting to walk in there and see that the moss has all fallen off, but it's been a few weeks and they're holding up great.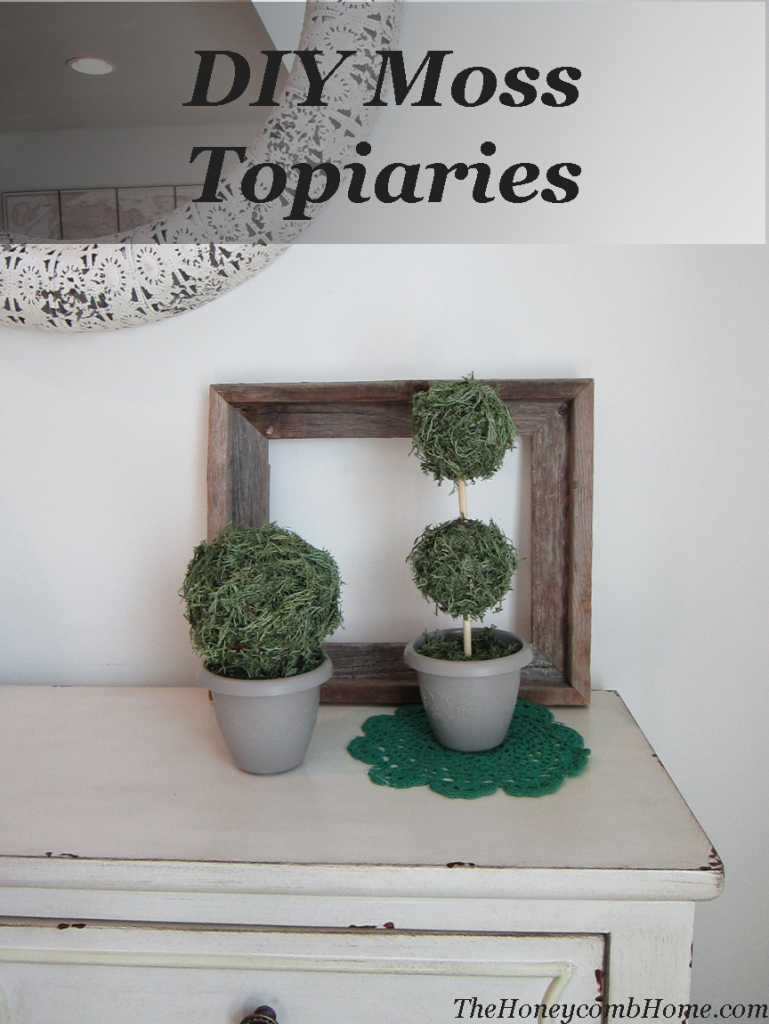 Have you entered to win the Luck of The Irish Giveaway yet? $1,500 Paypal cash is up for grabs! (giveaway now closed)