St. Patrick's Day is such a fun holiday, isn't it? It's low pressure, and an excuse to drink green beer. Did you know St. Patrick was a saint of the catholic church and March 17th represents the day he died (thus entering heaven) rather than the day of his earthly birth? He spent most of his life converting the pagans (anyone watch Vikings on the history channel? Awesome show!) of Ireland to Christianity. Legend has it that St. Patrick used a shamrock in his teachings to teach the holy trinity. Interesting!
I havent done much decorating yet this year, but I couldn't let one of my favorite holidays pass unnoticed. Here are some fun St. Patrick's Day decor finds from Etsy*.
 This Irish Blessing wooden sign is so cute, I'd leave it out all year.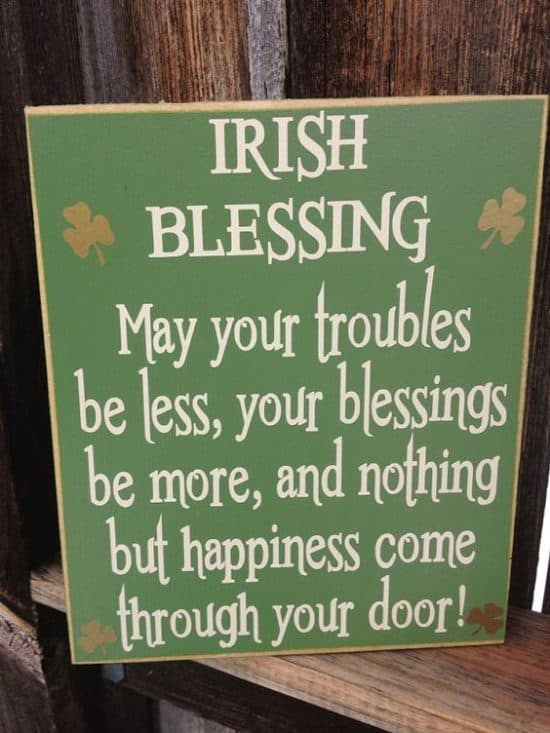 These shamrock mason jars are beyond adorable!
These wooden blocks are perfect for your mantel of shelf.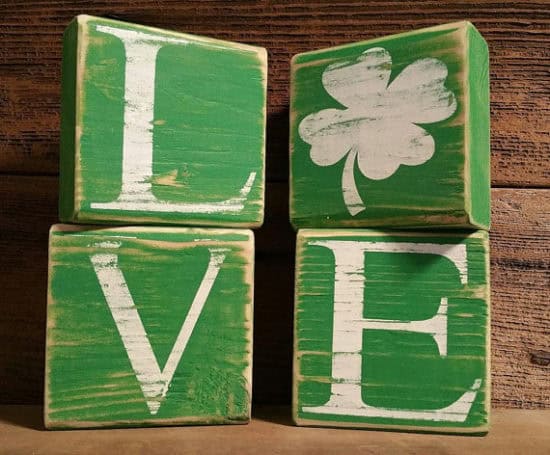 I love all banners, especially this burlap and shamrock one.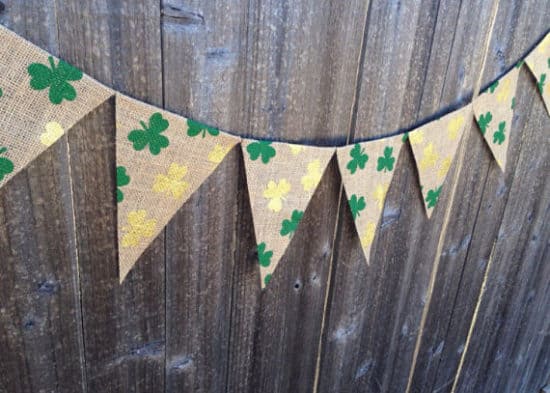 These rustic green candlesticks not only make for cool St Patrick's day decor but would look great all year.
St. Patrick's Day wood stackers perfect for a vignette.
This festive burlap wreath is stunning.
Hang this metal shamrock door hanger anywhere.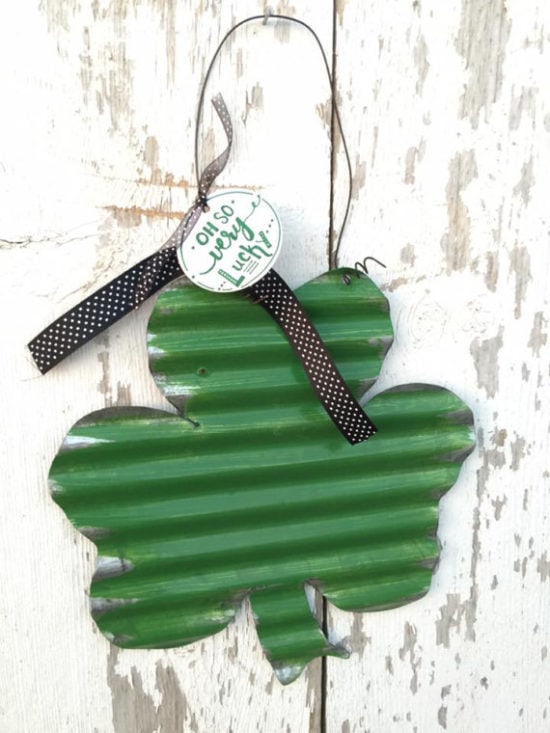 These  festive banners are perfect for your St. Patrick's Day party.
I love adding a new throw  pillow on my sofa for holidays, switching them out keeps it interesting.
This pretty  hand towel is perfect for a little St. Patrick's Day cheer in the bath or kitchen.
If you need last-minute decor, try this instant download.
Or one of two free printables that I shared last year.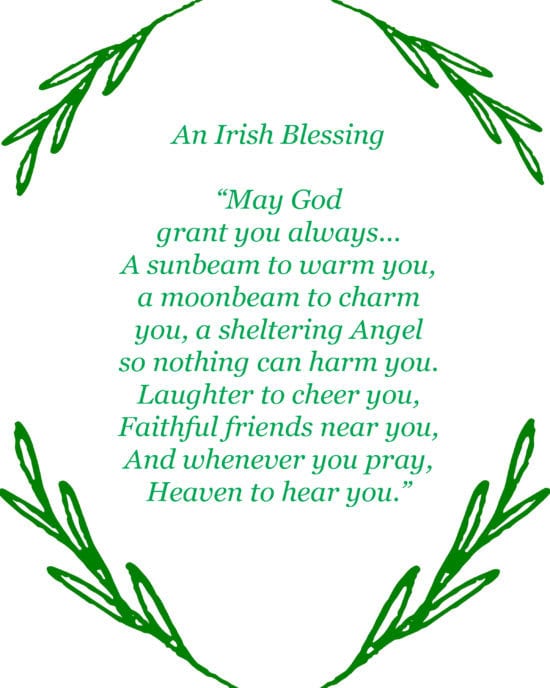 Have a blessed and Happy St. Patrick's Day! You can read more interesting facts on how the holiday was started here.
Pin for later: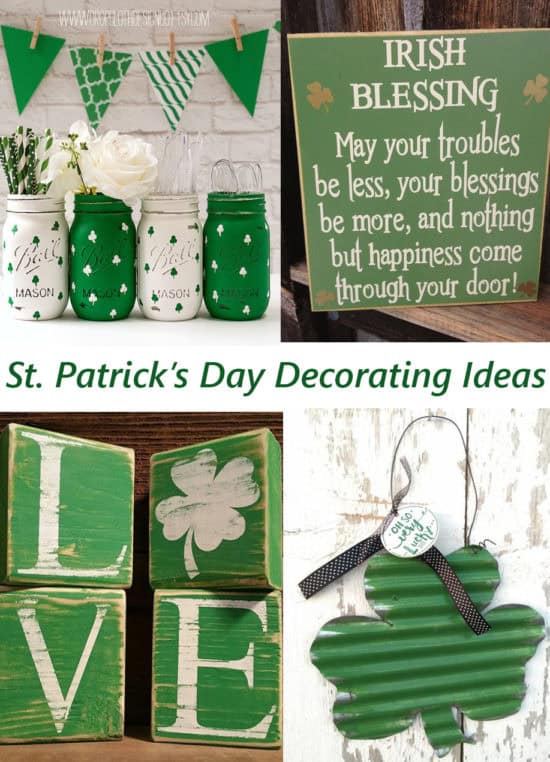 *This post contains affiliate links, you can read my full disclosure here.