DIY Wall Decor – Eucalyptus Branch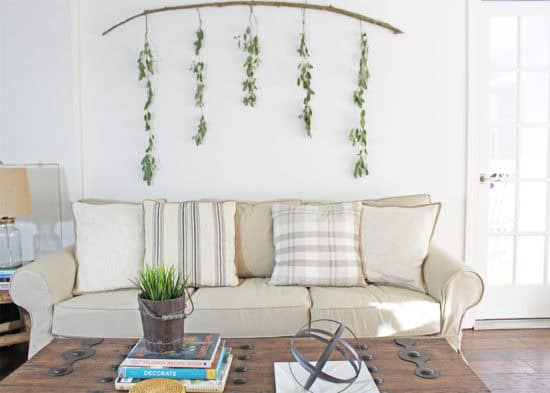 Soooo…this was one of those ideas I came up with that I thought was either going to be really cool or really crazy. I figured I had nothing to lose in trying and gave it a shot. Oddly enough, I think it fell somewhere in between with very mixed reviews from the family.
At the grocery store recently I noticed some beautiful seeded eucalyptus in the floral department. I picked up two bunches of it with the intent to make a wreath. But the big empty wall in my family room was really starting to get to me, and I was inspired to try something else.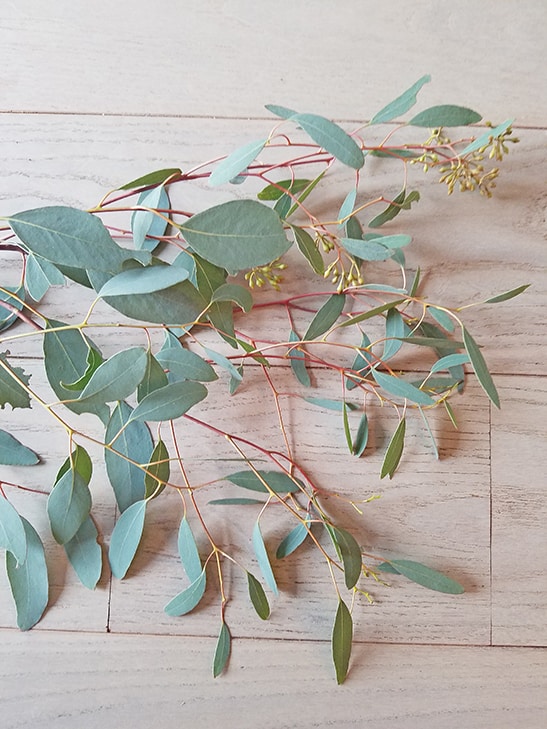 I had a large branch stored in a closet (doesn't everyone?) that I had found in a parking lot. Funny story, my daughter who is very shy was with me when I spotted that branch. We were attending a college open house and cars were piling into the parking lot. I mentioned to her that I'd like that branch to use as decor. So she marched her little self across the parking lot and dragged that branch back to the car for me. At only 5 feet tall, the branch might be taller than she is. She got some funny looks from the people pulling into the parking lot.
So I started entertaining the idea of somehow hanging the eucalyptus from the branch, to hang on the wall. I have no idea how long eucalyptus will last, but from what I understand it will dry and look a bit lighter. I'm not worried about it because this is to be a temporary (and budget friendly) fix for my big blank wall. I plan to do a gallery wall here,  I'm in the process of collected pieces for that now.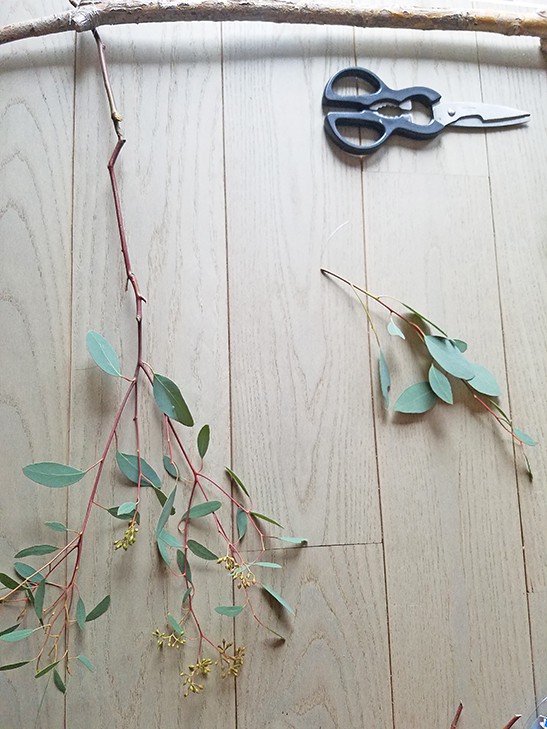 To begin, I laid the branch across my table and determined where the center is. I started laying out the eucalyptus to get an idea of placement. In some spots the eucalyptus was bent, so I cut off those pieces and tried to work with the straighter stems. I didn't have any floral wire, so instead I used fishing line* to attach the eucalyptus to the branch. This worked out even better than floral wire since the fishing line is clear.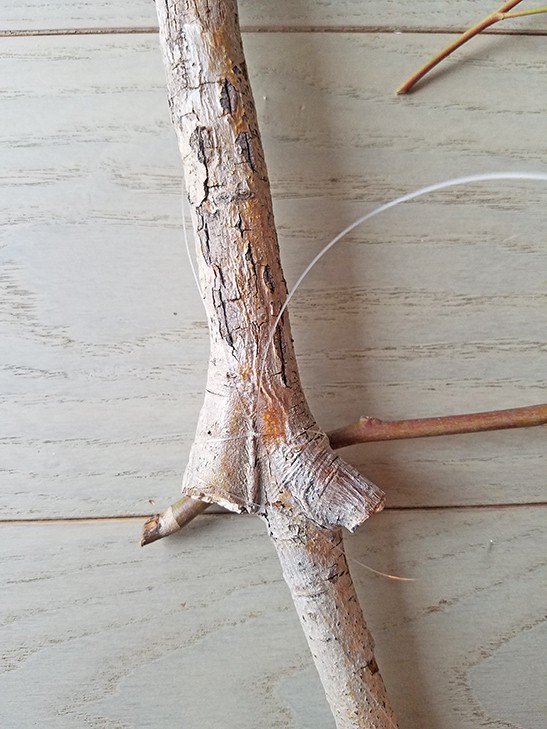 I will sometimes use fishing line to hang wreaths on my front door (or in the house) because wreath hooks do not fit over my door. I also used the fishing line to tie the stems of the eucalyptus to each other as well.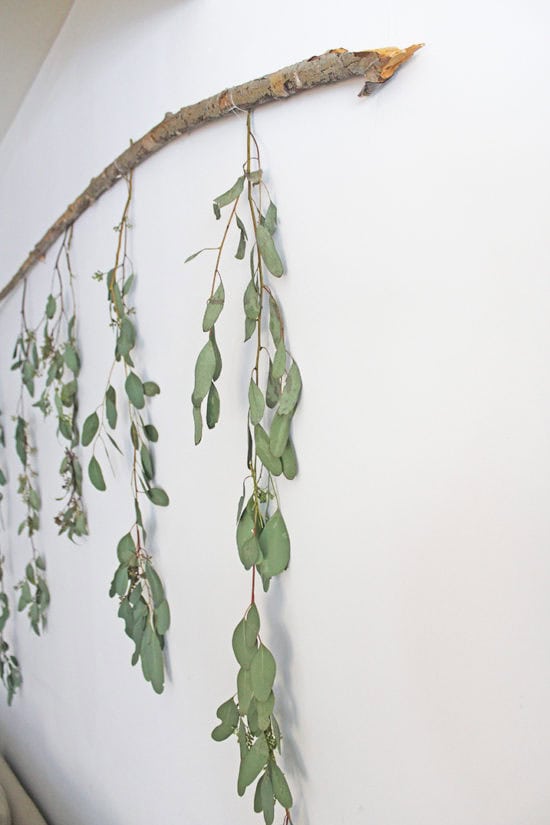 This only took about an hour to make. I love how it temporarily fills this big wall space and only cost a few dollars.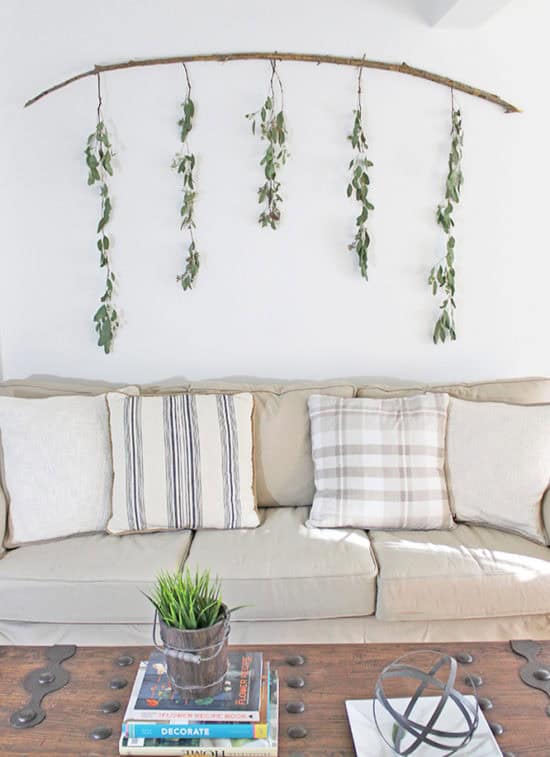 To hang it on the wall I used my favorite wall hooks* . I only needed two of them, and they only leave very small holes, so I'm not too worried about having to deal with that when I eventually take down the eucalyptus branch.
I had just enough of the eucalyptus left to make a small wreath as well. I'll be sharing that soon. In the meantime, I'm enjoying this eucalyptus branch, it feels very spring-like and only cost a few dollars to make! Because honestly, if you have a crazy idea why not take a chance and go for it?
"I can accept failure, everyone fails at something. But I can't accept not trying."
– Michael Jordan
*This post may contain affiliate links, you can read my full disclosure here.