Cowhide Floor Rugs: Beautiful, Long-Lasting, and Hypo-Allergenic Too!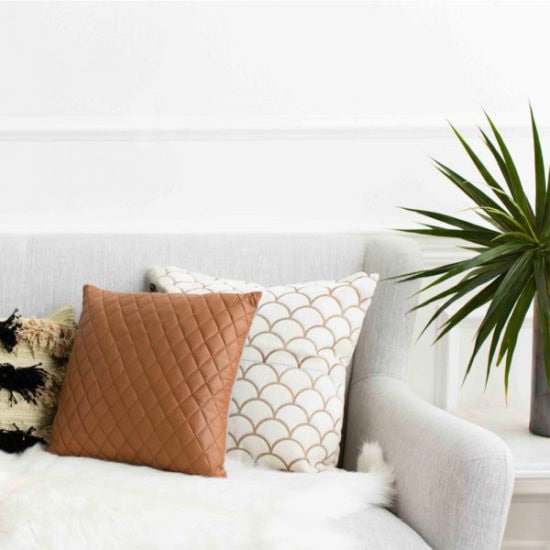 Hi friends! While I'm catching up with things after my vacation, I have a guest post for you today from my friend Caroline. I love all things design, and it's always fun to share another's perspective. Enjoy!
Designing with Hypo-Allergenic Materials: Cowhide Floor Rugs
Natural animal hide is a gorgeous material that remains a design favorite even while trends come and go. If you want to add a touch of rustic style and luxury to your home, you can't go wrong with a cowhide rug.
There's no question about their visual appeal, but cowhide rugs offer many other benefits as well:
They're Hypo-Allergenic and Easy to Clean
Some materials may look beautiful, but are they safe to use in your home? The fibers and chemicals in synthetic rugs usually aren't, especially for allergy sufferers, asthmatics and children. Certain natural materials, like wool, can also trigger allergic reactions.
However, cowhide accessories are completely hypo-allergenic and free from harsh chemicals. Pollen and dust don't get trapped in them, either. When they get dusty, just shake them off outdoors or vacuum with a soft brush. Use a soft, damp cloth with mild soap to clean stains, but don't ever soak cowhide in water!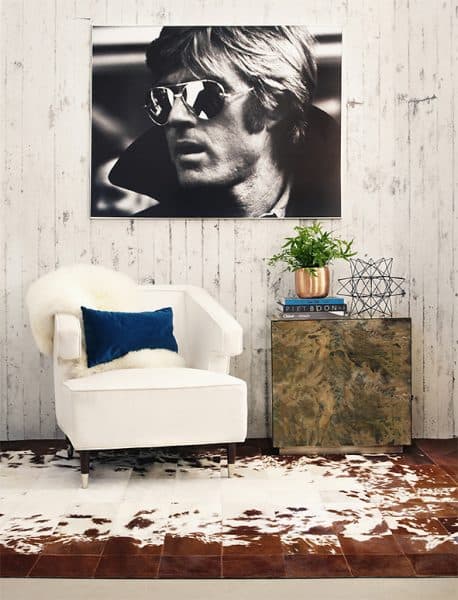 They're Unique and Beautiful
When you buy a cowhide rug, you can be sure that nobody else has the exact same one. This is because each hide is unique, right from its color and texture to the pattern of speckles or patches that run across it. It hasn't been mass-produced in a single design, the way conventional rugs typically are.
The tactile appeal of natural hide is also undeniable, whether you're walking across a rug or sitting against large sofa cushions. The organic look and feel of cowhide floor rugs makes them the ideal accessory for any interior space.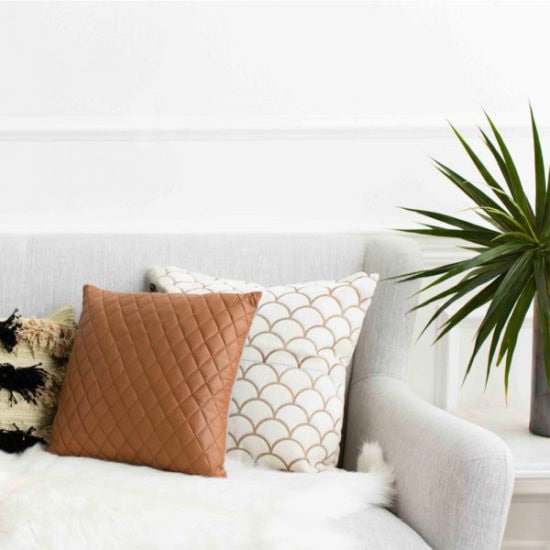 They're Versatile and Durable
A cowhide rug looks equally at home in a contemporary, minimalist home as it does surrounded by classic or traditional design elements. You can place it where you like – on the floor, over the back of a couch or even displayed on a wall.
Cowhide is tough and hard-wearing, standing up to stains or spills better than conventional materials. This makes it perfect for areas that see a lot of foot traffic, such as hallways and living rooms. With a little care and maintenance, your cowhide furniture and accessories will remain in beautiful shape for years to come.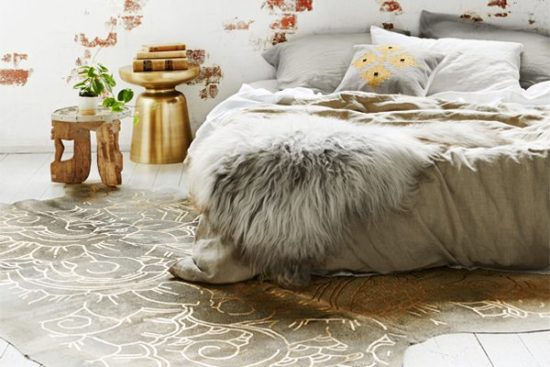 They're Child-Proof and Yoga-Friendly
Since they're so versatile, cowhide accessories can really be used in any area of the home. They offer a wonderful solution for keeping a child's playroom or nursery warm, without exposing your little one to potentially dangerous fumes or fibers. They can also take the wear and tear of a playroom better than most synthetic rugs.
Here's another way to use a cowhide rug – place it in your exercise room or any other part of the house where you practice yoga. Since hide is soft and non-slippery, you'll find it easier to hold those difficult poses!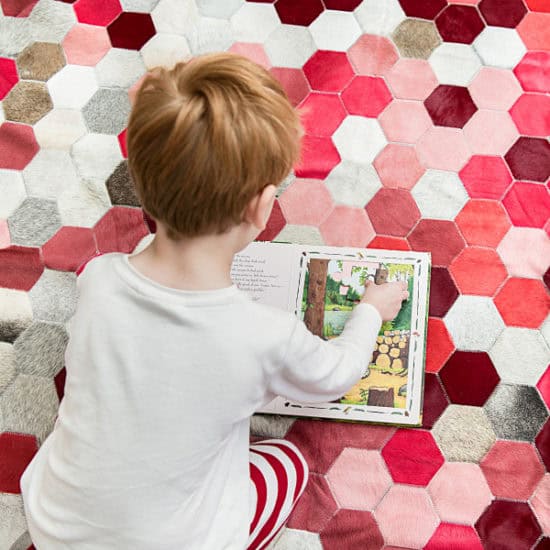 Natural Hide Is Ideal for Any Home
Cowhide and leather rugs, sofas and cushions are visually striking elements, combining sophistication with warmth and comfort. They fit right in with any interior style, from rustic-style log cabins to homes with modern furniture and accessories.
You'll find a wide range of shapes, sizes, colors and patterns when you shop for cowhide rugs online. No matter if you want a large area rug for your living room or smaller lasered rugs for bedrooms, prepare to be spoilt for choice!
Author Bio: Caroline Modig works at Art Hide and oversees their marketing and promotional efforts. Her passion for interior design and the knowledge she gained over the years allows her to find time from her busy schedule to write informative blogs about interior trends, popular styling tips and everything related. When she isn't working or writing, you can find her relaxing to some contemporary jazz while solving puzzles.