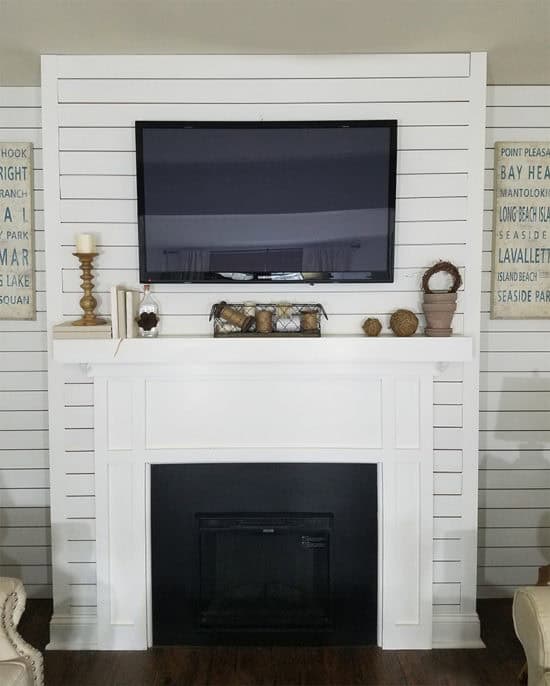 Is it too late to make a New Year's resolution? I didn't start out the new year with plans to get organized, but I have fallen into it. It seems once I started decluttering in my daughter's room, I can't stop. I'm really starting to crave a minimalist look. Now that we lived in our house for many years, I feel like stuff is starting to take over.
My mantel has been almost empty since Christmas, and that is a little too minimalist. I added a few of my favorite things up here, with the intent on keeping in seasonless so I can leave this until I feel like adding in some fresh seasonal decor.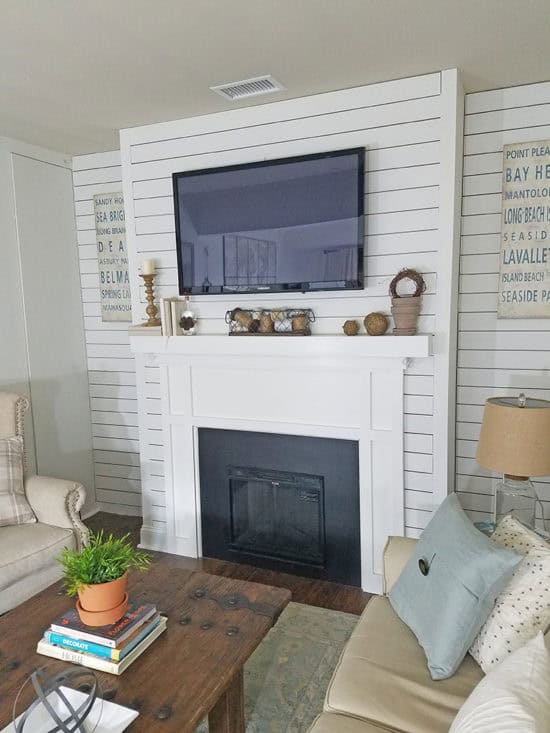 Keeping things organized in smaller spaces can be such a challenge. One thing I sometimes try to do is hide things in plain sight. On the mantel, I added my ever-growing supply of twine* and string into the metal basket. It frees up drawer space and looks good collected together.
In keeping with my neutral mantel decor theme, I brought out my rustic flower pots that I had up here last spring, and my DIY decorative bowl fillers. The flower pots are simple terra-cotta pots that I gave a layered look with paint.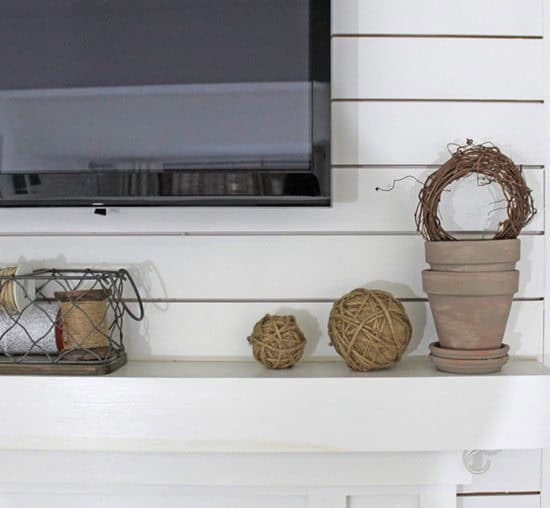 I kept it really simple all around, with a few books and a new rustic candlestick.
I made a few other changes in my family room as well. I switched around the two wingback chairs and the sofa. That table between them is only temporary. Although I love it, the scale doesn't really work well here. It was a given to my daughter for her dorm room and ended up back at my house. You can read more about my DIY burlap wall art here.
In my last home tour I told you about this sideboard I picked up for only $50 at an antique store. I bought it with the intend to use it as a TV/media stand in my living room. Shortly after, I was at a flea market and found the most amazing 100-year old mantel for a steal, thus changing my entire living room plan. I didn't want to part with this piece because it's so great for storage, so I moved out my bar cart (I have other plans for that this summer) and put this here instead.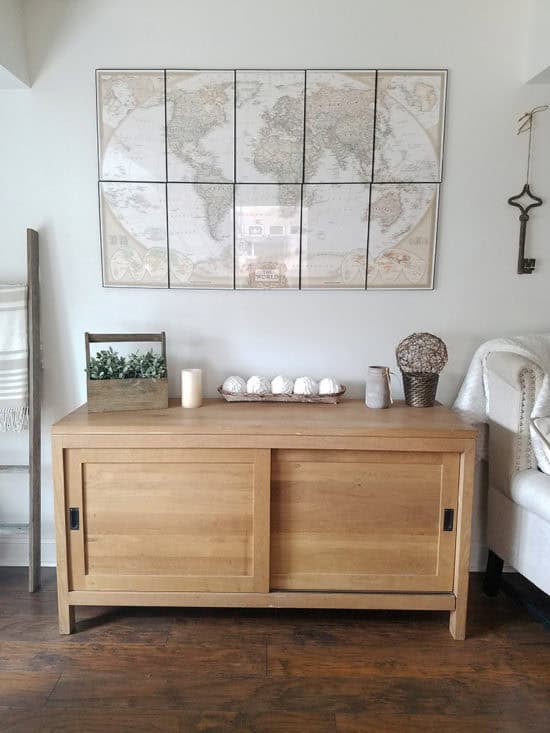 I'm debating whether to paint this piece and maybe add a few barn door details to the sliding doors, what do you think?
*This post may contain affiliate links, read my full disclosure here.