Creative Bedroom Wall Decor Ideas DIY
UPDATE BLANK WALLS WITH THESE CLEVER BEDROOM WALL DECOR IDEAS DIY STYLE!
If you have blank walls in your bedroom and are in need of inspiration you've come to the right place!
Sometimes indecision can lead to paralysis (I've been there). Well no, more! It's time to say goodbye to boring blank walls.
I've gathered together a bunch of ideas to get you started. They range from super easy to some that require a little more elbow grease.
But none are short on creativity!
Wall Hangings
To fill a large blank wall one idea is to hang a tapestry or a wall hanging. If you don't have a tapestry, you could use a quilt or even fabric in a pattern you love.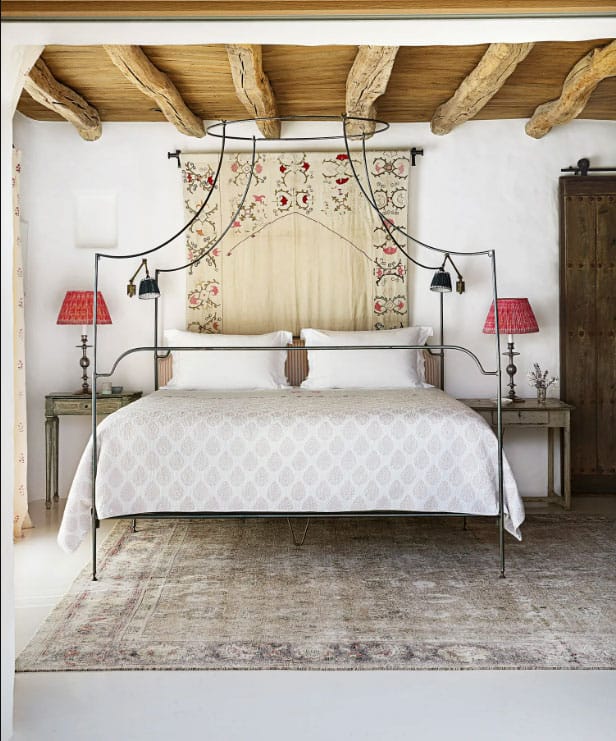 This can be done easily by attaching a curtain rod to the wall or a quilt holder. Or give it a more organic look by using a tree branch.
This is the perfect place to create a beautiful focal point, especially when hung behind the bed. Or go big and fill an entire wall with a beautiful wall hanging! (This is also a great idea if you need to fill a large living room wall).
If you prefer a minimalist look, keeping the walls empty and adding an oversized mirror is a great way to keep things uncluttered.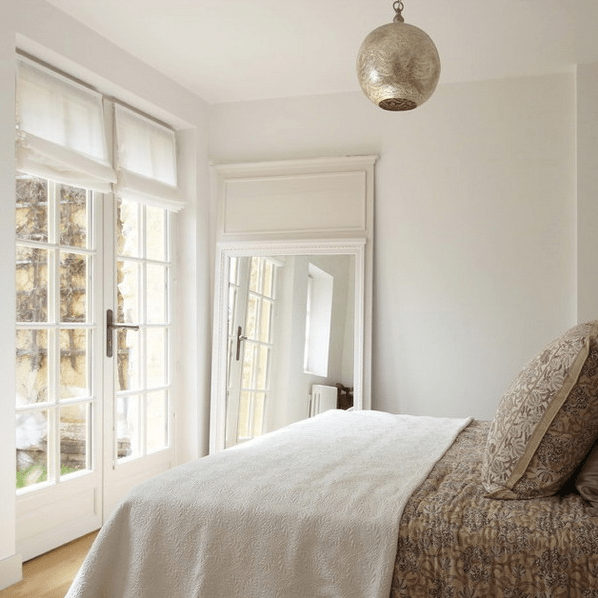 If it's a tall mirror, it doesn't necessarily need to be hung. Simply prop it against the wall.
If you already have wall panels, try a very creative framed wallpaper mural.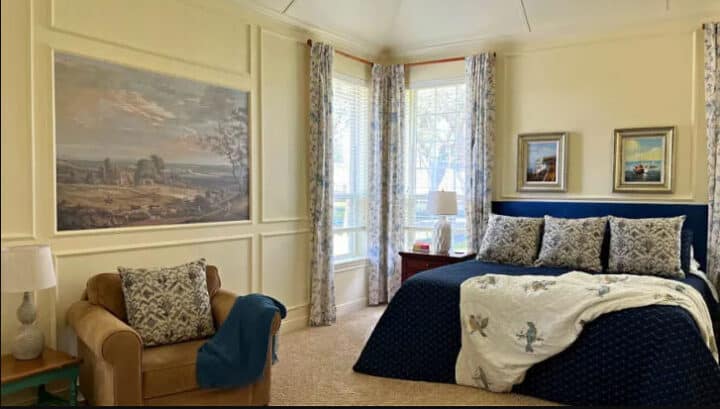 Great DIY Wall Art Ideas
Making your own custom wall art is one way to really personalize your bedroom. There are virtually no limits on what you can create.
I will often pick up frames from flea markets or yard sales when I see them. That way when creativity strikes, I'm already prepared.
Making your own DIY framed fabric wall art is a fun way to add a pop of color and different patterns to your wall. These are a great way to use up leftover fabric.
If you don't already have fabric, sometimes you can find large fabric samples that are big enough to get this look without buying it by the yard.
Alternatively, you could also use leftover wallpaper rather than fabric.
Working with gold leaf is really fun and easy. This DIY gold leaf art cutout is another cute idea.
You can use picture frames you already have for this easy DIY project! This is a great budget-friendly option.
Vintage portraits and silhouettes have been popular in the last few years. Learn how to make silhouette art to get this look. You can make images of your children or even your pets.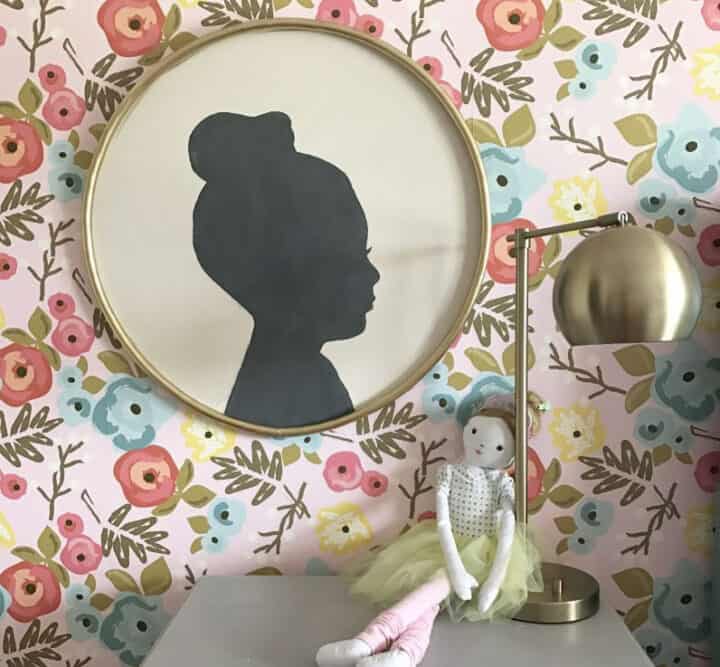 Painted wall ideas
Never underestimate the power of paint! Thinking outside the box is a great way to get a unique look. You don't necessarily have to fill an empty wall with pictures when decorating.
Not everyone is bold enough to paint the walls black, but this room makes a great argument for ditching the white paint!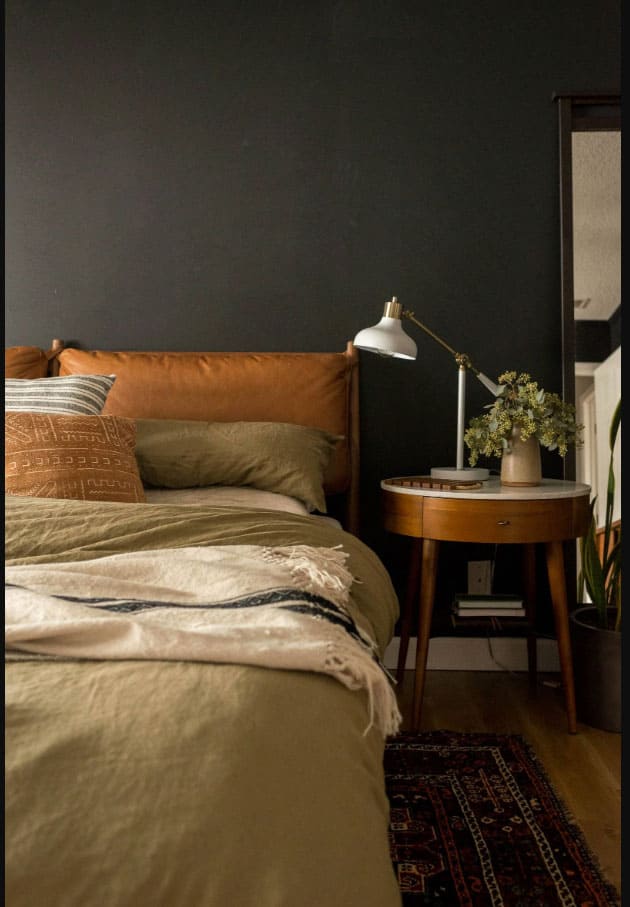 On a completely different note, this painted cross-stitch mural is a sweet idea! Love the whole vintage vibe happening here.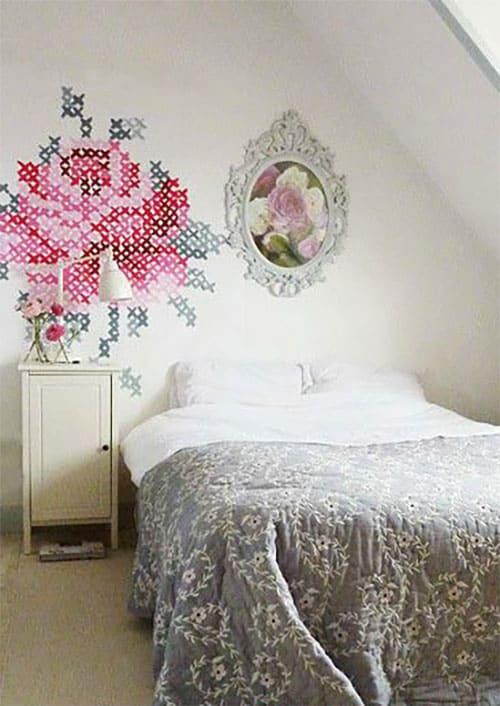 Get the look of wallpaper the easy way and paint a simple design on your walls. This one was achieved using a sponge!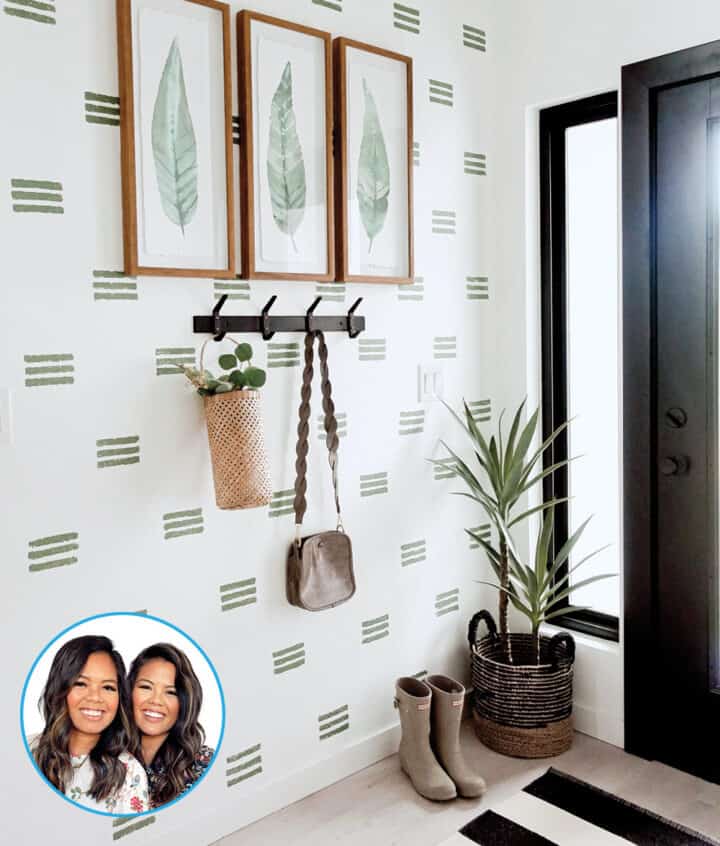 If you have a small space, you may not want to clutter the walls with too much stuff. In that case, try a completely monochromatic color in the room. Think wall, trim, and doors all painted the same color!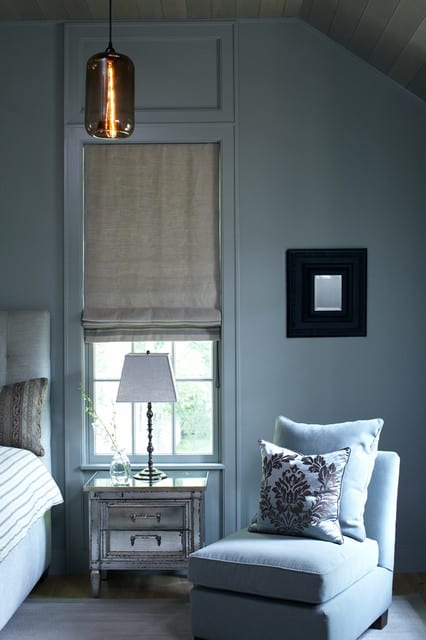 Bathe the entire room in one color! Because, a lot of times just getting the paint color right will make a whole room. I really like this idea for small bedrooms.
Easy bedroom wall decor ideas diy
If you want something handmade but want to keep it simple, here are a few interesting DIYs to try!
Make your own wallpaper flowers. This is fun and easy plus you can make them any color and pattern that speaks to you!
Did you know you can make your own art using botanicals and the sun? It's really pretty cool, you just need the special paper used for making sun prints.
I especially love decorating ideas that are not only pretty but also functional. Especially in small spaces. A hat wall is a great example of this.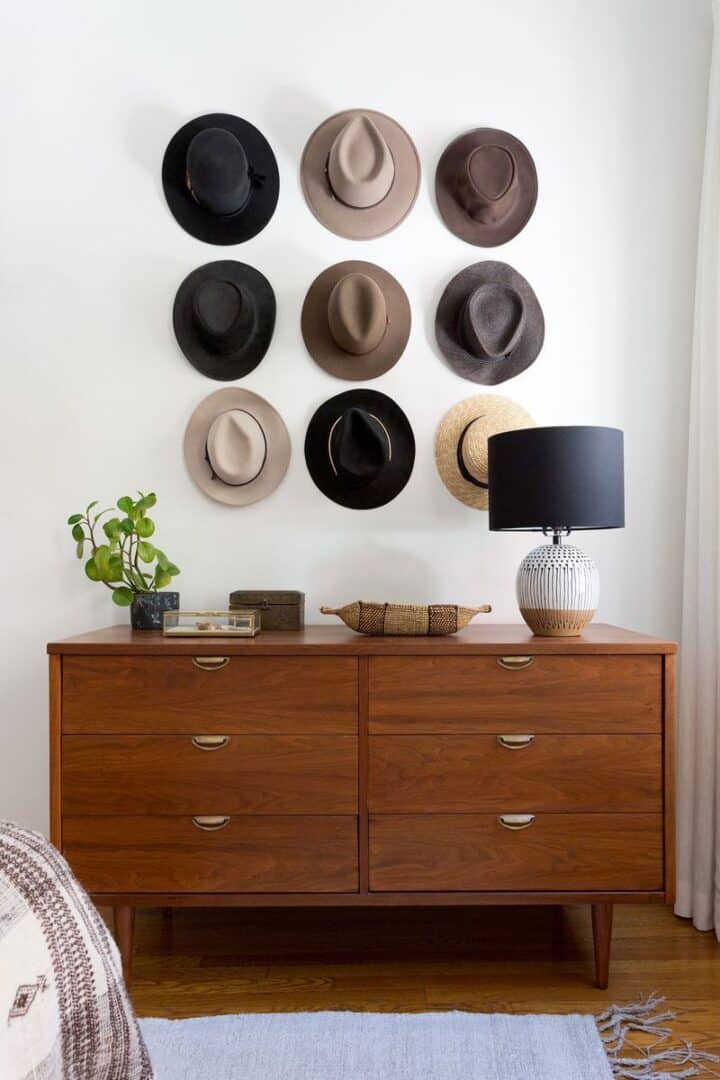 In addition to hats, you could hang scarves, jewelry, or even musical instruments. Anything you have taking up closet space that would look pretty on the wall is fair game!
Another fun idea is to frame your own pressed flowers. This idea gives you the option to create art as big or as small as you have flowers and foliage. You can find a great tutorial on pressing flowers here.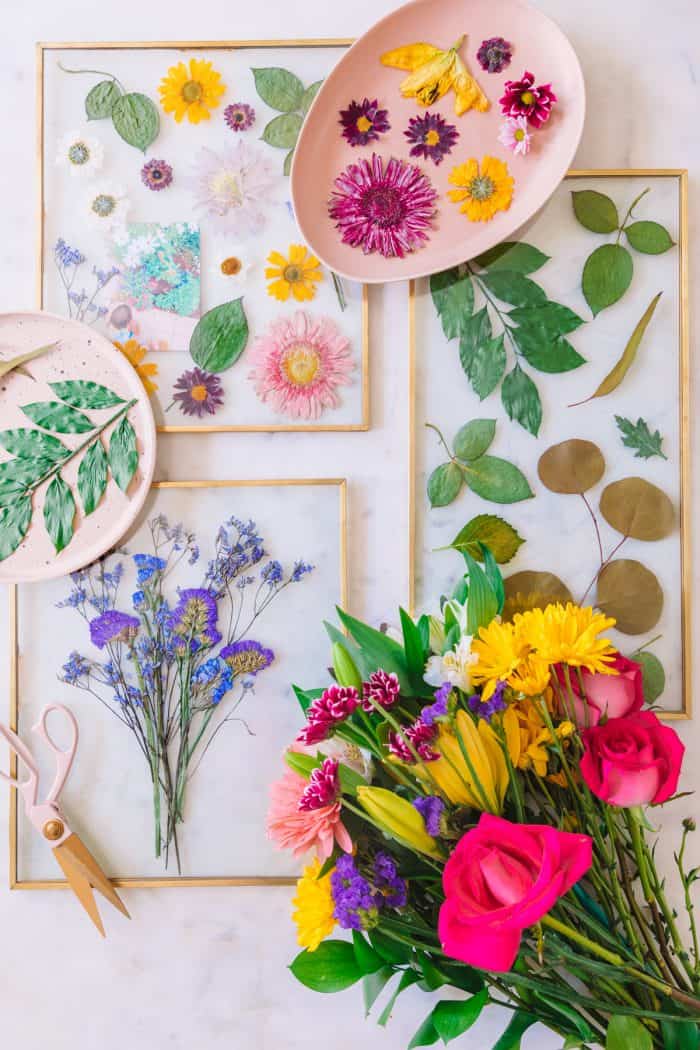 This is a simple way to introduce bright colors into your bedroom if that's what you prefer! Though these may fade over time.
Or frame a collection of something. Shown below is a framed set of vintage French menus (a great idea for travel souvenirs).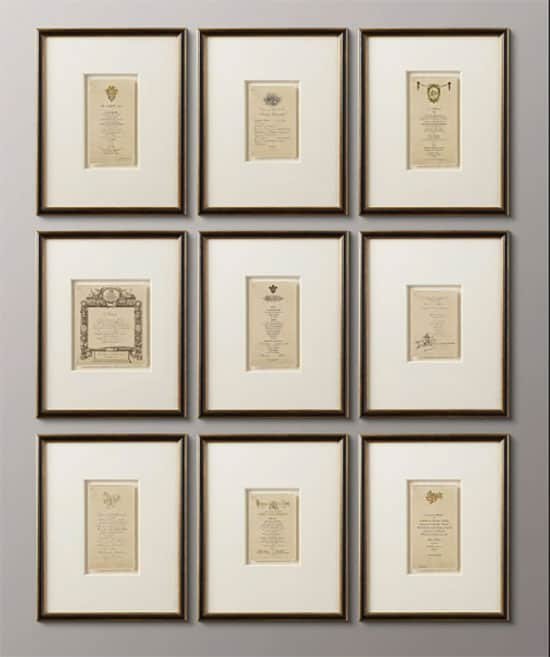 Anything you have a group of is a candidate for this idea. That could be concert tickets, playbills, book pages, or maps. Nothing is off-limits as long as you can fit it in a frame!
Using a set of frames with matching mats always looks polished and gives you a classic gallery wall look. Mats come in different colors, which is another way to add interest to your framed collection.
In addition to sets, groupings always work well. For example, this group of vintage handheld mirrors.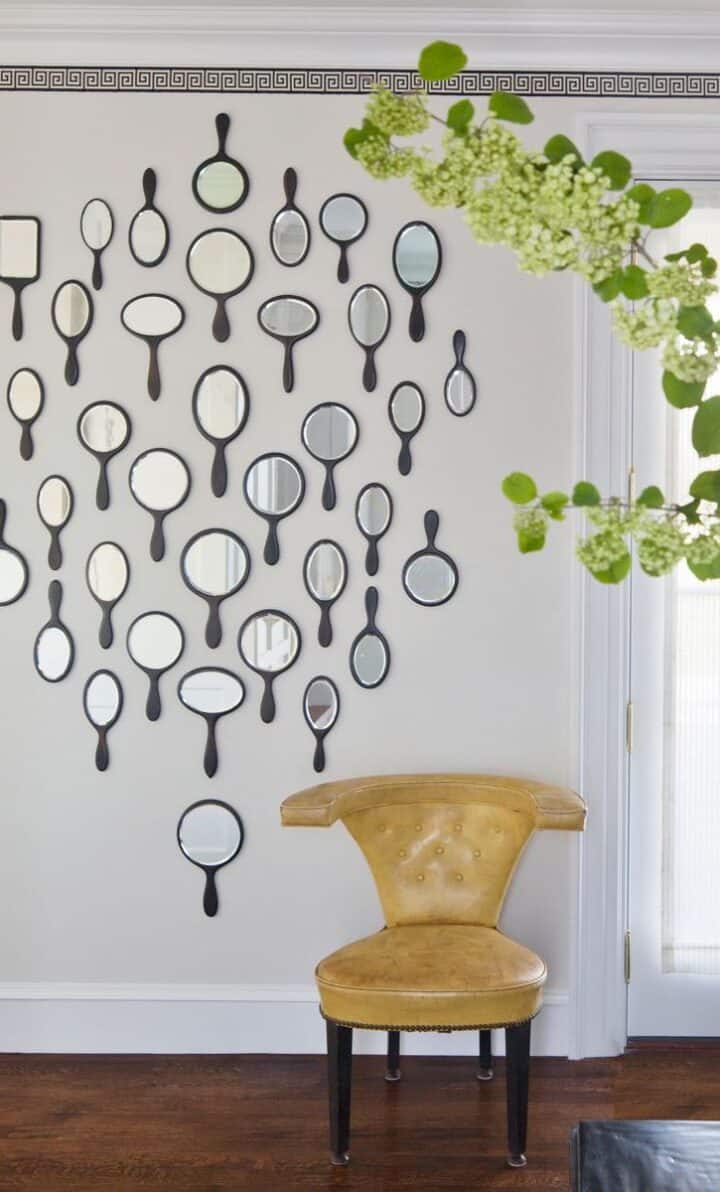 When it comes to groupings, an odd number of items usually looks better than an even amount. An abundant grouping usually will look better than a small grouping.
done for you wall art ideas
Of course, the easiest way to fill a wall is with done-for-you framed art! If you're too busy for DIY, this is the best way to go.
This botanical butterfly art is subtle enough to work in any room. This art is available to ship framed or, for only a few dollars, you can print it yourself.
Bring in a touch of nature with a set framed botanicals for a pretty grouping.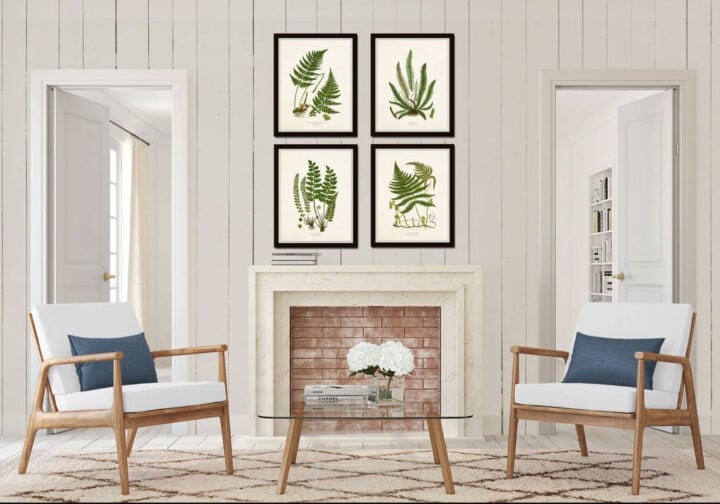 Get an instantly cohesive look with a group of framed William Morris patterns. Additionally, I'm really loving this color scheme for a bedroom. So warm and earthy.
Most people prefer a soothing color palette in the bedroom. This instant gallery wall set in muted colors is an easy way to get that vibe.
You can use the colors in the artwork to continue that palette in the rest of the room.
Or go warm and dark with this moody floral wall art.
add visual interest
Adding visual interest and a bit of architectural detail isn't as hard as you might think. If doing all four walls seems like too much, you can always opt to do one accent wall instead to get these looks.
Create DIY wall arches made from plywood. This is such a unique look and the arches help to soften the straight lines of the room.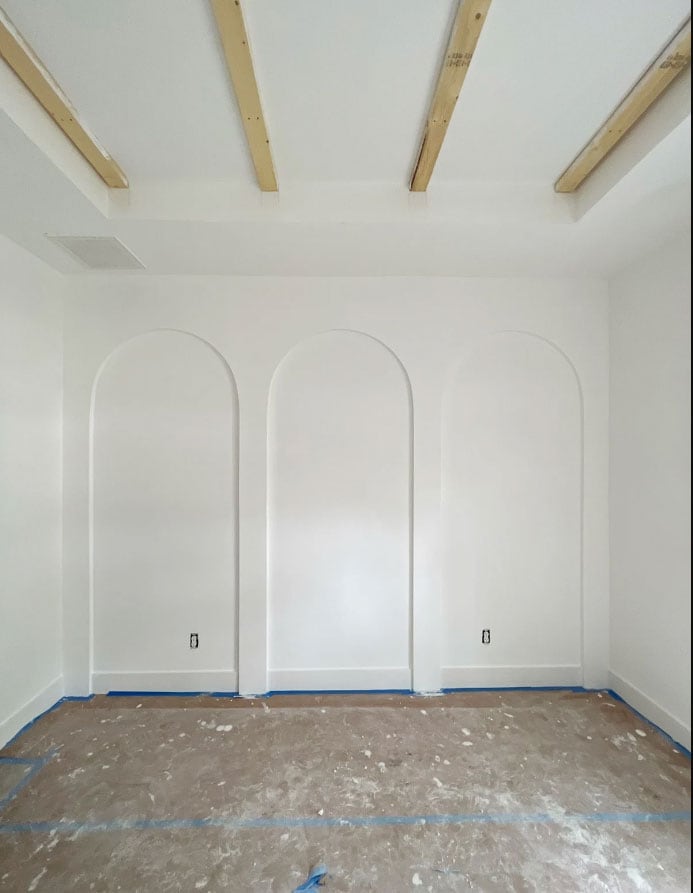 DIY wainscotting in soft, neutral colors is very popular. I don't see this as anything that will go out of style. Very classic.
If you are looking for an easy, budget-friendly way to add architectural detail, try peel-and-stick picture frame molding.
I love a good brick wall. If, like me, you're not fortunate enough to have real exposed brick in your house you can still get the look. See how to install a brick wall yourself!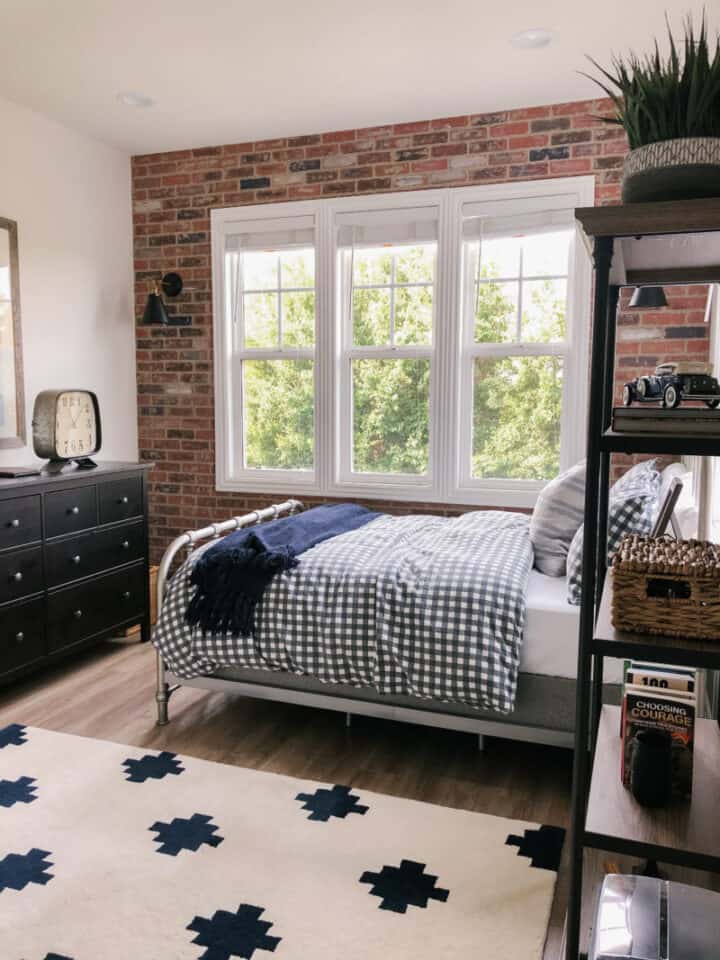 bedroom wallpaper ideas
Wallpaper is another way to fill wall space and add visual interest. It's a great way to add pattern to a room. If you're not ready to commit to this for your master bedroom, try it in a guest bedroom instead.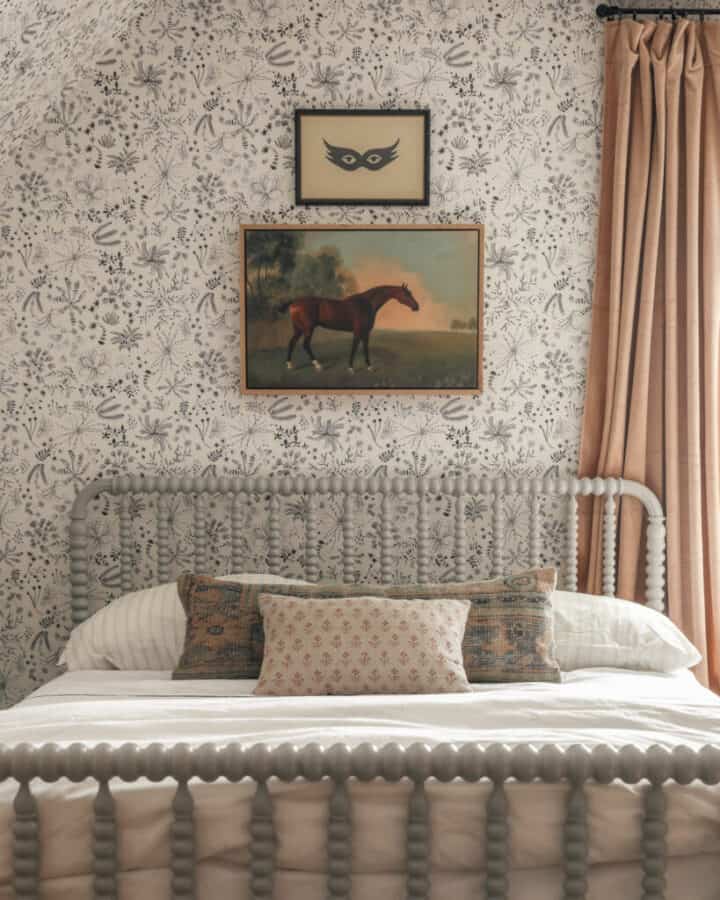 I love this cottage bedroom wallpaper. Adding wainscotting 3/4 of the way up the wall and wallpapering the rest is another option if you're hesitant to go all in with the wallpaper.
It's been said that the ceiling is the fifth wall. So if you really want to take your bedroom to the next level, why not wallpaper the ceiling?
That pretty room was done by Joanna Gaines and has been a long-time favorite of mine.
How to get the look of wallpaper without commitment
I have one last tip on wallpaper for anyone who doesn't want to commit or maybe lives in a rental where you can't wallpaper.
I have heard that you can use fabric as wallpaper by wetting the fabric with liquid starch. Doing it this way is supposed to give you the ability to easily remove it.
I haven't tried this myself (yet) but I remember Nate Berkus saying that when he had his own show years back.
Additionally, you can get the look of wallpaper using decals. They often come in peel-and-stick options and are very affordable!
Lastly, you can use stencils and paint a pattern onto the wall to resemble the look of wallpaper!
More Wall Art Resources and free art
With so many options for buying wall art, it can get overwhelming! For vintage-style art, check out Shop Home Revivals.
I also like to check flea markets for artwork. I don't always find art there but when I do, it usually ends up being my favorite pieces.
Lastly, I have free printable art available for my blog subscribers! If you'd like access, you can subscribe here or fill out the form below.
I hope you found some stylish bedroom wall decor ideas DIY style – to use! Remember anything you can hang on a wall or pop into a picture frame can be wall decor!
There are so many ways to take your bedroom to the next level! There's nothing wrong with store-bought art but sometimes a little creativity can give you a truly one-of-a-kind space!
Additionally, making your own art is typically less expensive than store-bought. This makes it easier to change out later when you need a refresh as well as to add your own unique touch.
And once you tap into your creativity it will keep growing!
---
YOU MAY ALSO LIKE: