While I really do wish I had some more elbow room in our house (and storage space) I do find small spaces to be much more charming and comfortable that large open rooms.
It's harder to add warmth to big areas as opposed to small spaces. It can obviously be done, but you can't create the coziness smaller rooms have.
Here are some of the most inspiring small space designs I've come across recently.
This first one stopped me in my tracks. I especially love rooms that are amazing without any architectural details like this one. It's simply the furniture and accessories that make this so good. I also really love the color palette here.
Honestly, I'm not even sure what the room above is. It could be a bathroom or a laundry room. Either way, the design is beautiful and is very inspiring for a multi-functional space. I wouldn't even mind doing laundry there!
Another great use of furniture and design in what looks to be a really tiny room. I like to use light and bright colors in small rooms but this photo really makes the case for dark and moody!
Above, they used furniture in perfect scale for a small living room. Though it's small, it looks comfortable enough to hang out in for hours. Love the wall molding detailing as well.
Hands down, this is the best galley kitchen I've ever seen. Having the french doors at the end opens the entire space up so it doesn't feel as tight as galley kitchens often do. Brilliant idea!
I'm kind of obsessed with small dining nooks. The modern fabric combined with traditional tailoring on the bench seat pairs SO well with the vintage table and chair.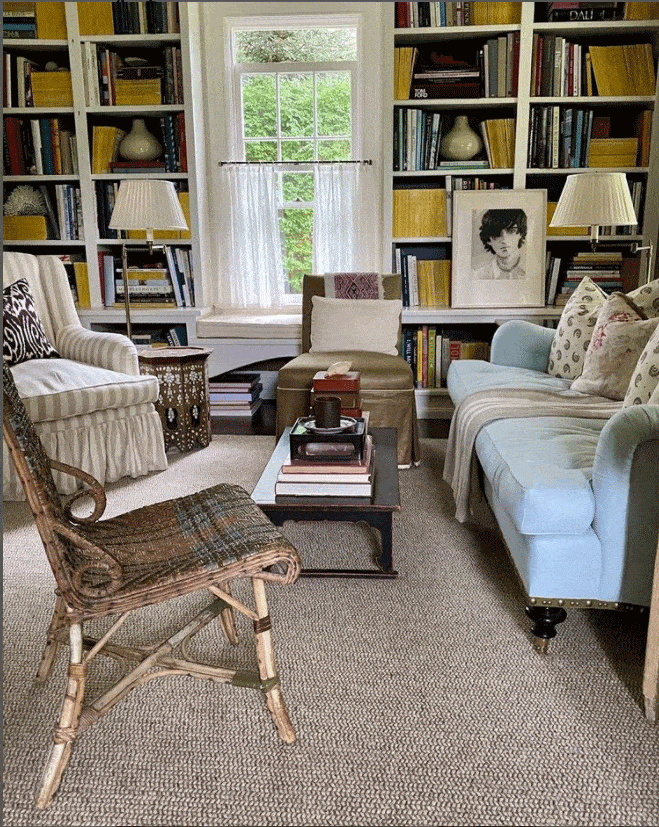 Why do books always add instant coziness to a room? I love the mix of styles and furniture in this room. It's perfectly imperfect. That is a look that is really hard to achieve though you'd think it would be easy.
Here's an interesting idea for adding an eat-in table to your kitchen. All you need is a sliver of wall space and a small but beautiful table and chairs. So charming.
In this super tiny house above, they fit in tons of pretty storage in the kitchen with open shelves. And created extra seating in the dining area by sliding the table to one side to accommodate a bench. Love that retro fridge too!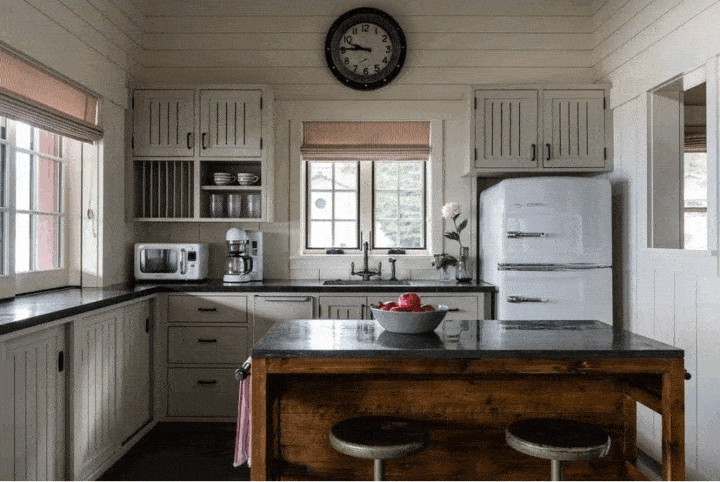 The photo above caught my eye for the great design layout for a small kitchen. I've been drawn to kitchens with those old refrigerators. They really add charm to a smaller kitchen.
Which one is your favorite?
---
YOU MAY ALSO LIKE: