13 Small Bathrooms with Big Impact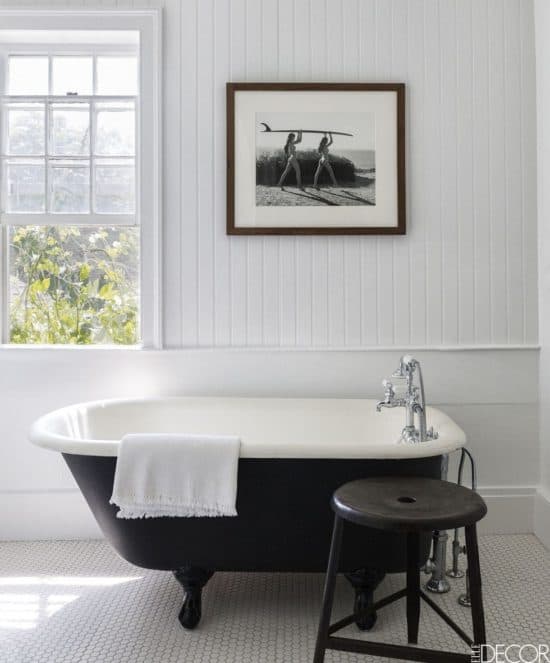 I've come to embrace smaller spaces, especially since my husband and I do all of our DIY projects ourselves. It takes less time and less money to remodel a smaller space, and you can splurge a little more on design features. Some designers feel that these smaller spaces, especially bathrooms,  are the best places to take big design risks.
Whether you love big and bold or simple and classic, these 13 bathrooms will show you that you can have a stylish bathroom whatever it's size!
This small bathroom had me at herringbone floors.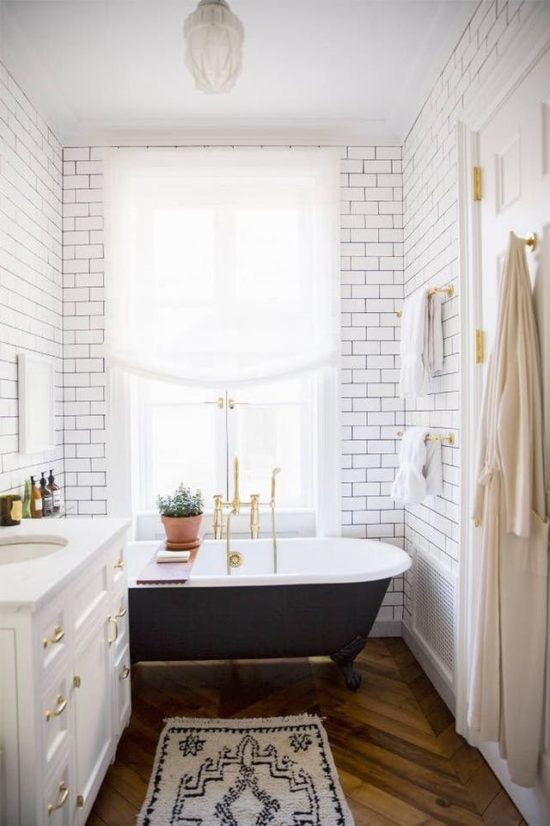 I would say this black and white bathroom is an average size bath in most homes, but there's nothing average about this design.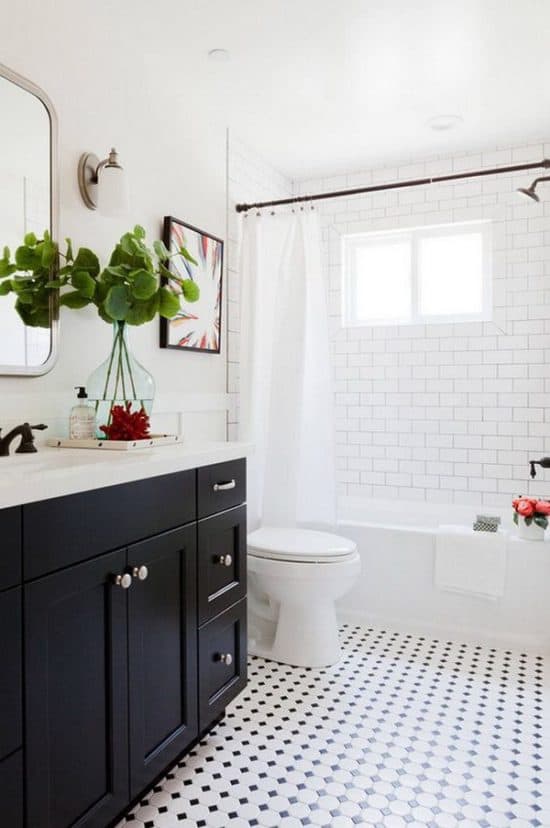 This rustic bathroom is one of my all-time favorites.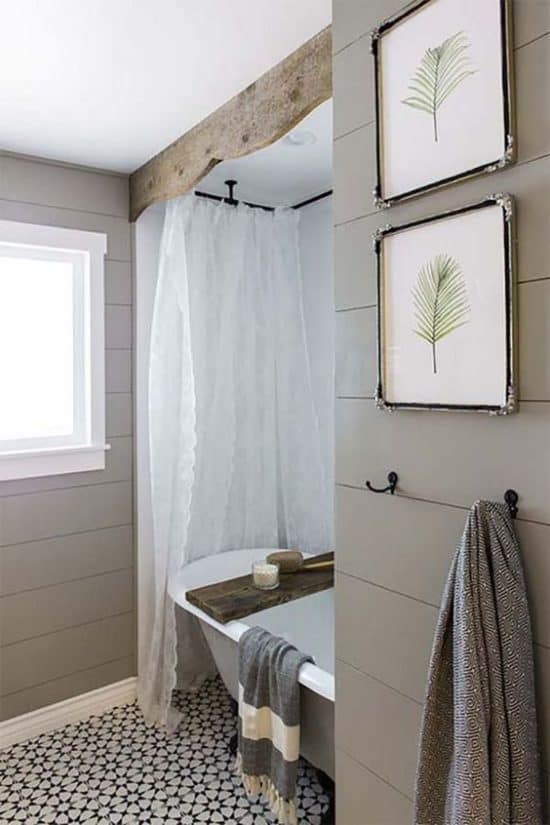 Looking at pictures of designer spaces is fun, but I love the ones that make me feel like the design is actually attainable in my own house. This tiny bath fits the bill with a bold aqua vanity.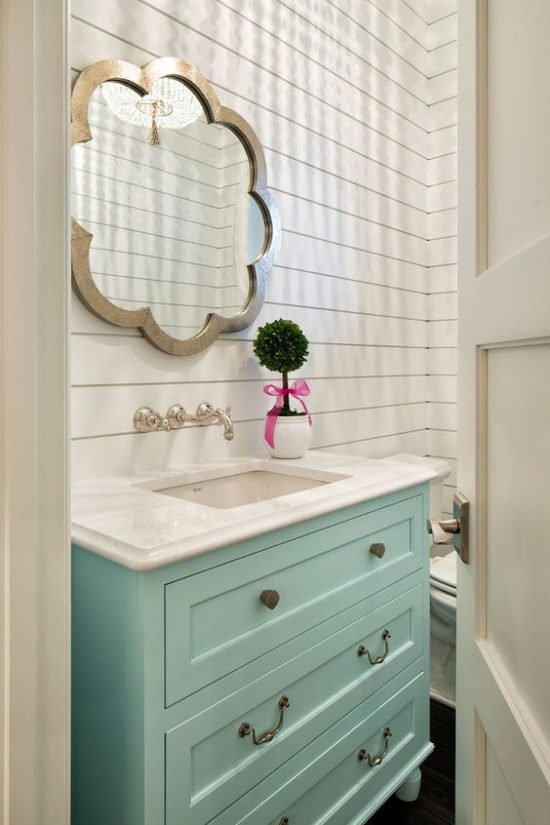 Even small bathrooms can have a clawfoot tub.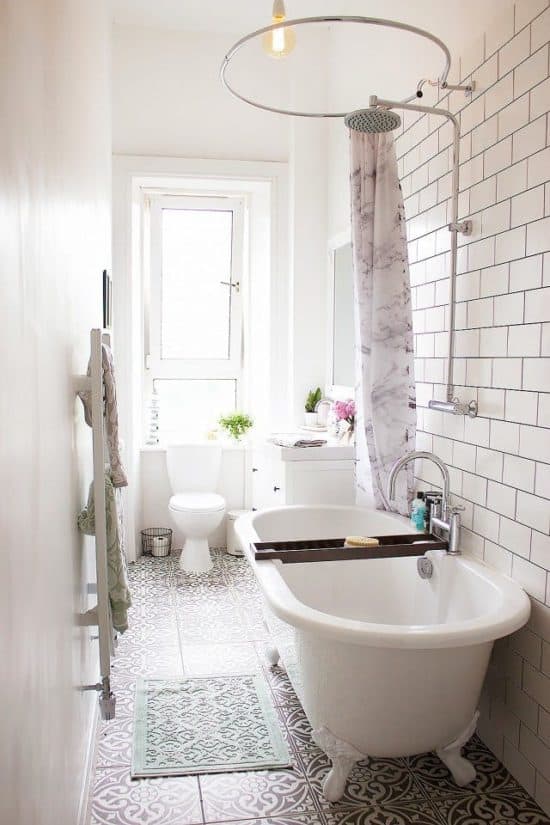 With less space you can add an amazing tile wall feature wall without blowing the budget.
This is another bathroom that is very average in size, but the board and batten walls with this color palette and subtle plaid wallpaper make it feel like a dream room.
I love the mix of pattern in the tile and the slightly rustic vanity in this bathroom.
Any space that is decorated with white and wood is a winner in my book.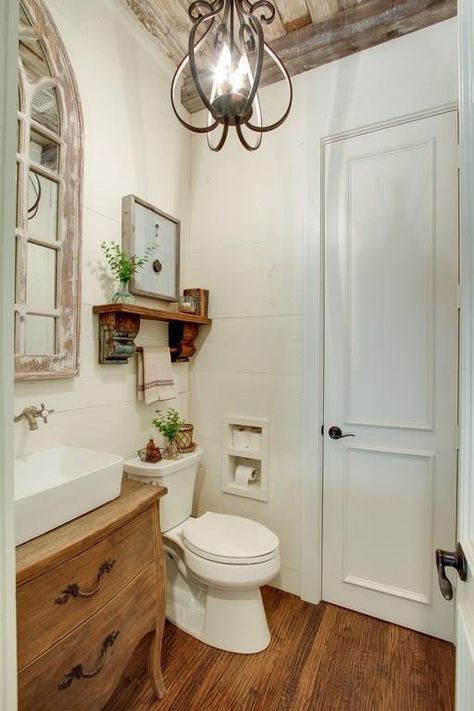 This clean space with a black and white clawfoot tub is my favorite of them all.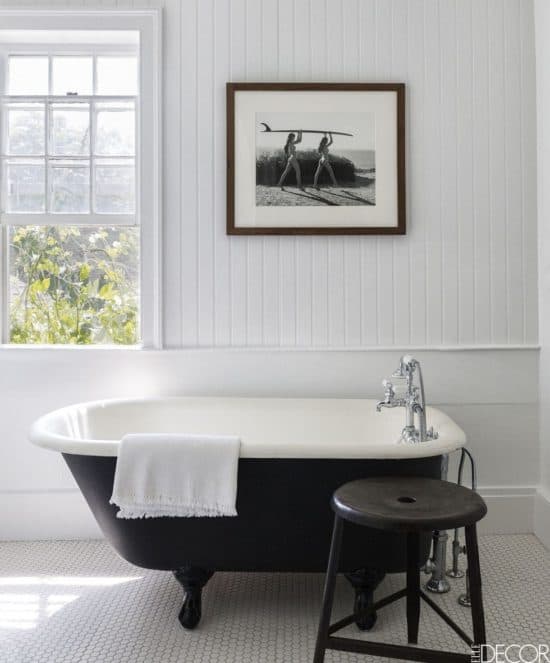 A light and bright color scheme feels expensive thanks to the gold accents.
This small bathroom is also functional with beautiful built-in storage.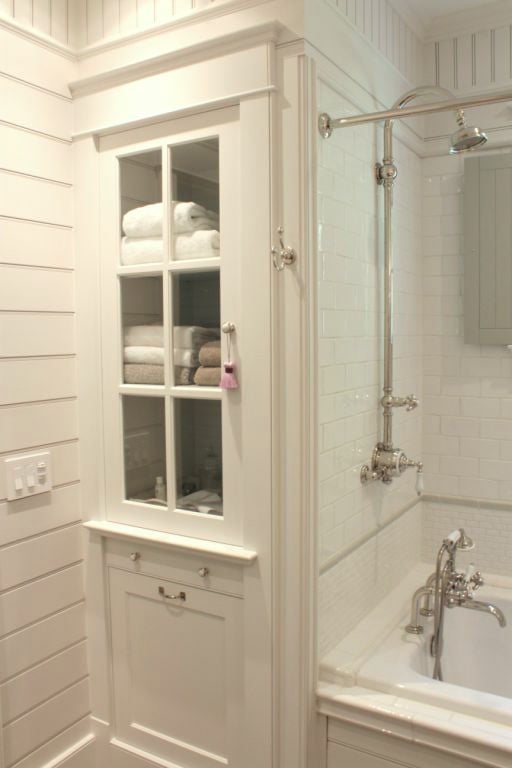 They kept it classic in this small bathroom with light blue walls and board and batten trim.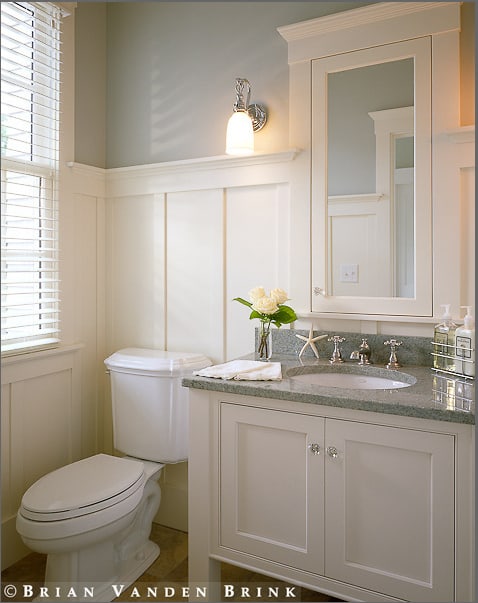 It's not about how much space you have, but what you do with it that matters. Don't fight small space living, embrace it! You can see how I did just that in my own tiny half bath here.