Removable Wallpaper Ideas
Dandelion Removable Wallpaper
I love the look of wallpaper but I don't like the commitment. If you've ever tried removing wallpaper, you know what I mean. It's not a fun project! There are so many great designs in removable wallpaper now that you can get the look without worrying about the trends changing in a few years. I don't know why any companies would make non-removable wallpaper anymore. Not to mention it's SO much easier to put up!
Here are some great designs in the peel and stick wallpaper that I've found while browsing around. I have ideas for a few of these!
A few weeks ago I asked on my Facebook page if you guys think shiplap is a passing trend or if it's here to stay. I was surprised the majority of the comments said it is a passing trend. I disagree, but if you want the look without the commitment, this peel and stick shiplap* wallpaper is a perfect solution.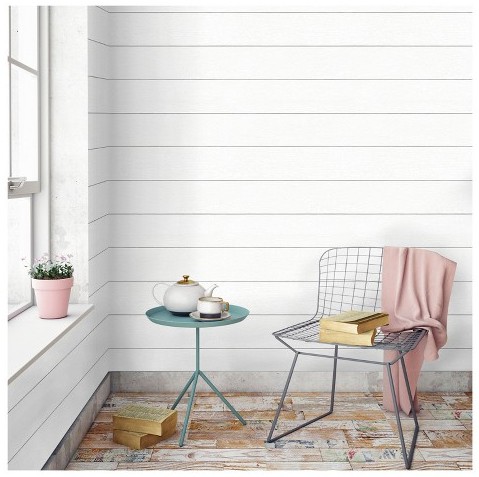 A neutral botanical wallpaper will add a bit of elegance to any space.
I love floral prints and this pink floral peel and stick wallpaper is no exception. Perfect for, but not limited to, a little girls room.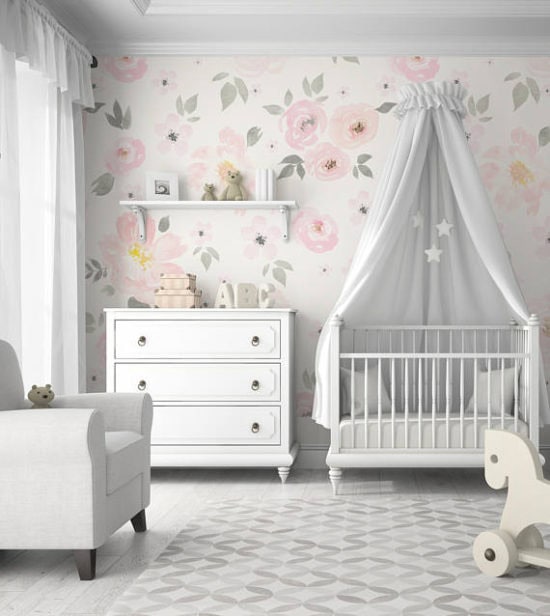 Buffalo plaid  prints are trending right now. Get the look without the commitment!
In the house I grew up in my mother added a wallpaper with leaves in the main hallway. We loved it so much that she kept it up for years. We still talk about how much we loved that look. This botanical wallpaper  has a similar look.
Removable wallpaper isn't just for walls. Think outside the box and use it on furniture, I like the look of this weathered wood.
Grasscloth wallpaper will add the most beautiful texture to a room. Or use it to line the back of bookshelves. This will make even inexpensive shelves look high end!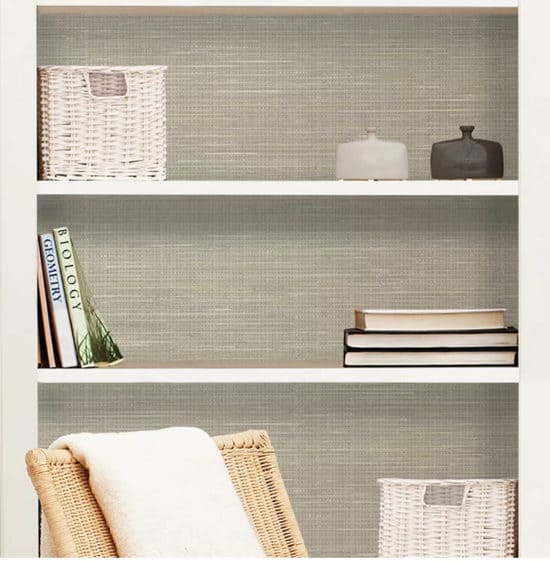 Framing pieces of wallpaper makes for easy, inexpensive wall decor (you can see how I framed fabric here and burlap here), this dream big wallpaper would be beautiful framed and added into a gallery wall.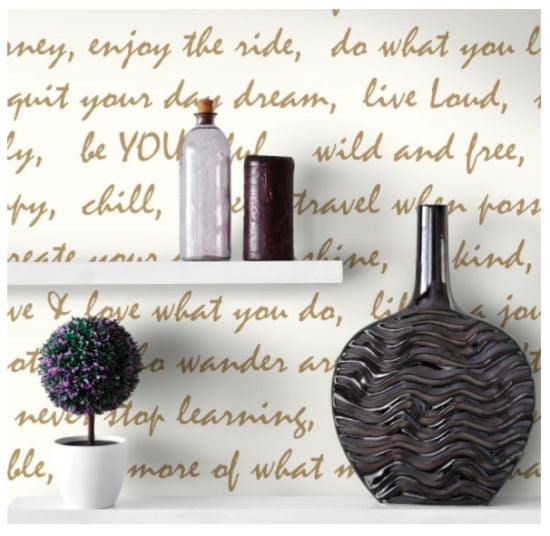 Another idea is to use it as a backdrop like I did with my vintage mantel surround. Everyone that comes over asks about the backdrop on this fireplace and they're always surprised when I tell them it's brick wallpaper.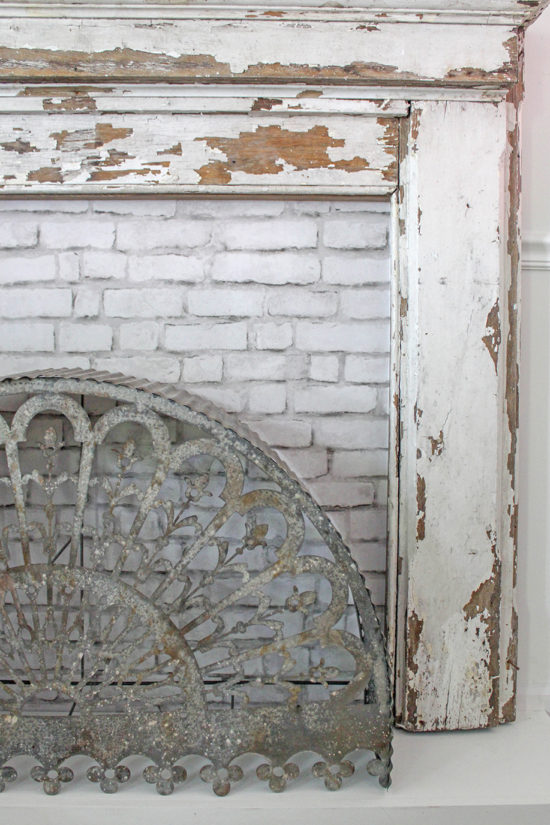 Which one is your favorite?
*This post contains affiliate links, you can read my full disclosure here.