Grapevine Pumpkin Sign DIY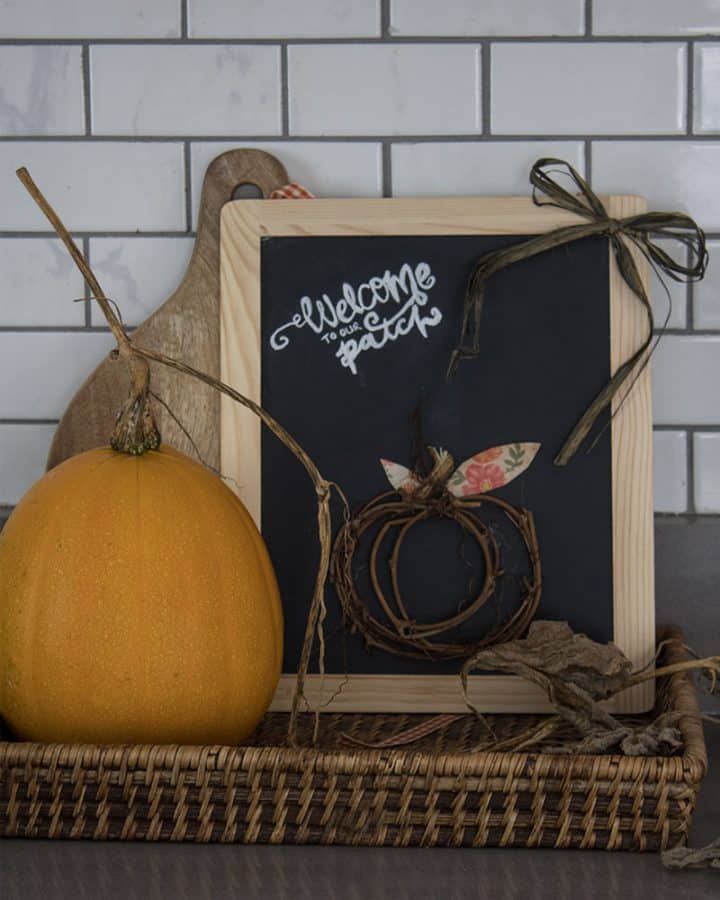 I'm not sure what has gotten into me lately but I've been really knocking out some fall crafts this year. After my no-sew sweater pumpkin, I came up with another fall craft idea. It was inspired by a recent trip to Walmart.
I've been spending more and more time scouring Walmart lately while my husband is in therapy. It's only a few minutes away from where he goes. Of course, I always end up in the Walmart Home section.
Supplies Needed For PUmpkin Sign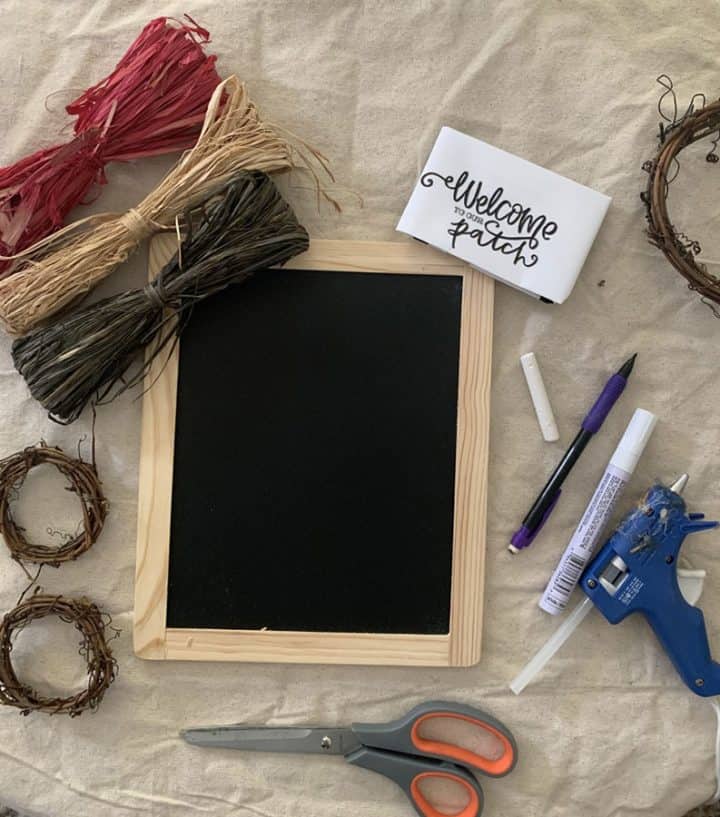 mini grapevine wreaths (found in-store)
pencil
scissors
I found most everything I used in the craft section at Walmart. If you want to add lettering to your sign, you will need a pattern to trace unless you're good at free hand. You can do a quick search of free fall printables to find something you like.
I printed my lettering to size and then colored the entire back of it with a piece of chalk (not pictured). The chalk is going to act as a stencil in the next step.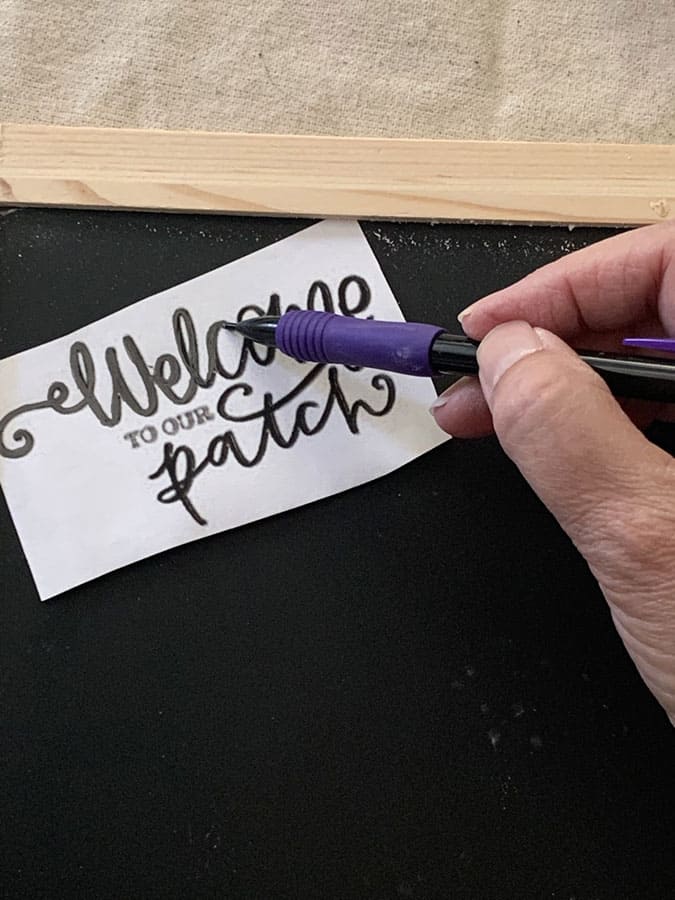 Place it securely where you want your lettering. Next, trace over the letters firmly with a pencil. This will transfer the chalk outline to the chalkboard.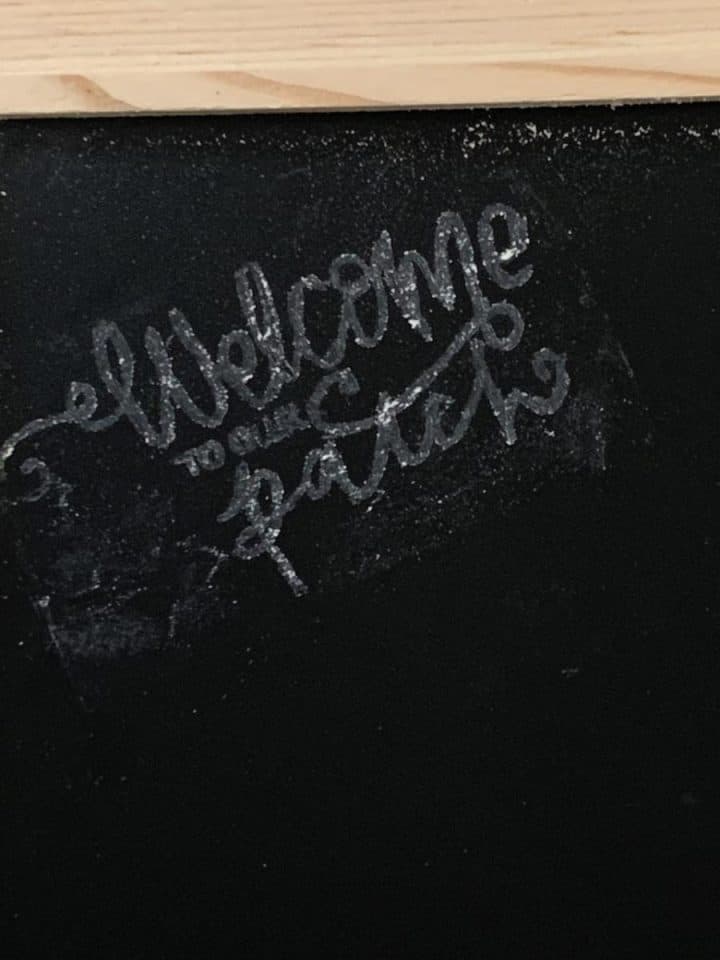 Isn't that cool?
After you have your outline, you can trace over it with your chalk marker.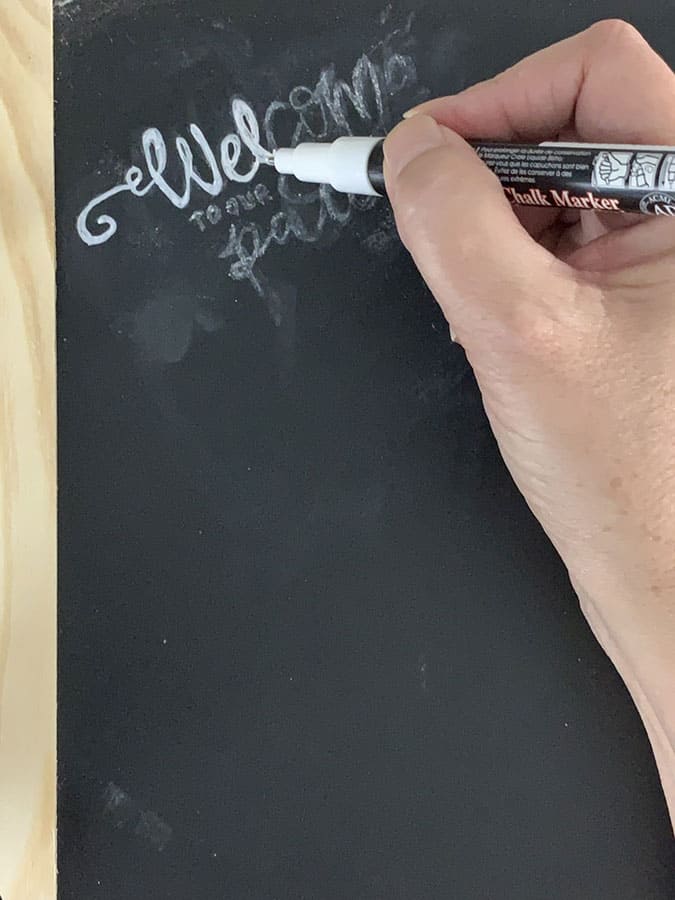 Keep in mind the size of your sign and lettering will determine what size chalk marker you will need. My sign is small so I used a very fine tipped marker.
How To Make A grapevine Pumpkin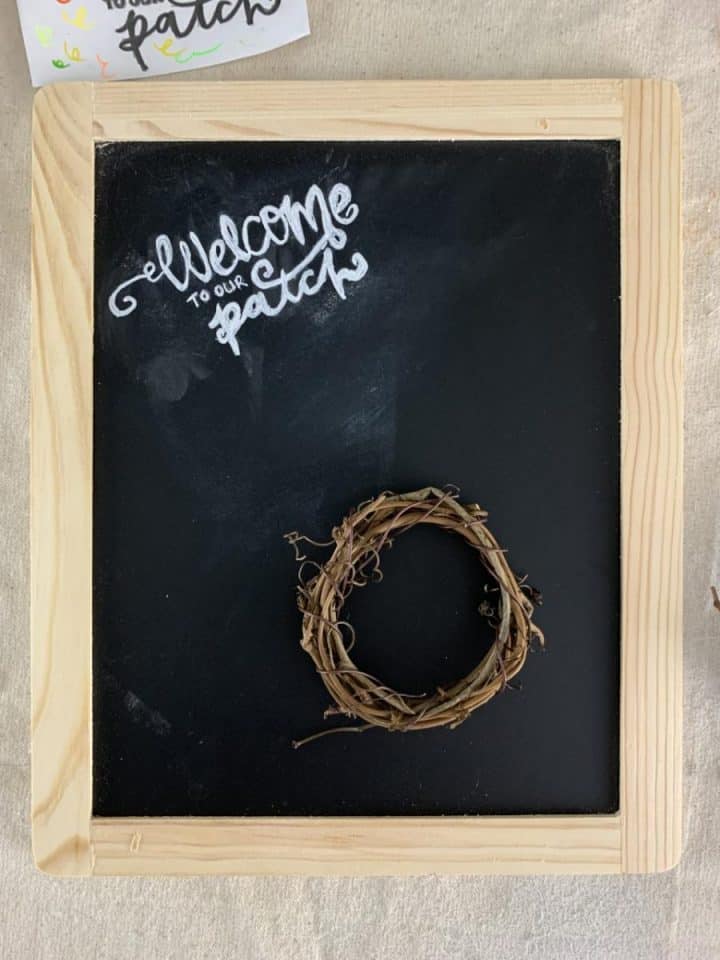 To make the pumpkin, I used a mini grapevine wreath.
These come wrapped with floral wire that you will need to remove first. Once that's off, spread out the grapevine until you have what looks like a pumpkin shape.
You can reuse the floral wire to hold the new shape in place.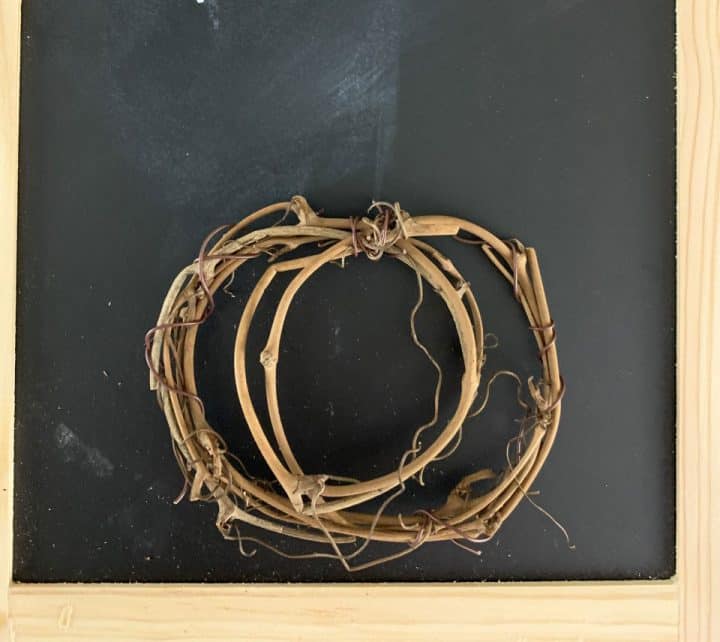 Once your happy with your pumpkin shape, hot glue it to the chalkboard.
For the leaves, I used scrapbook paper I already had. For the stem, I went outside and cut a dried flower stem. You could also just use a stick. Hot glue those both in place.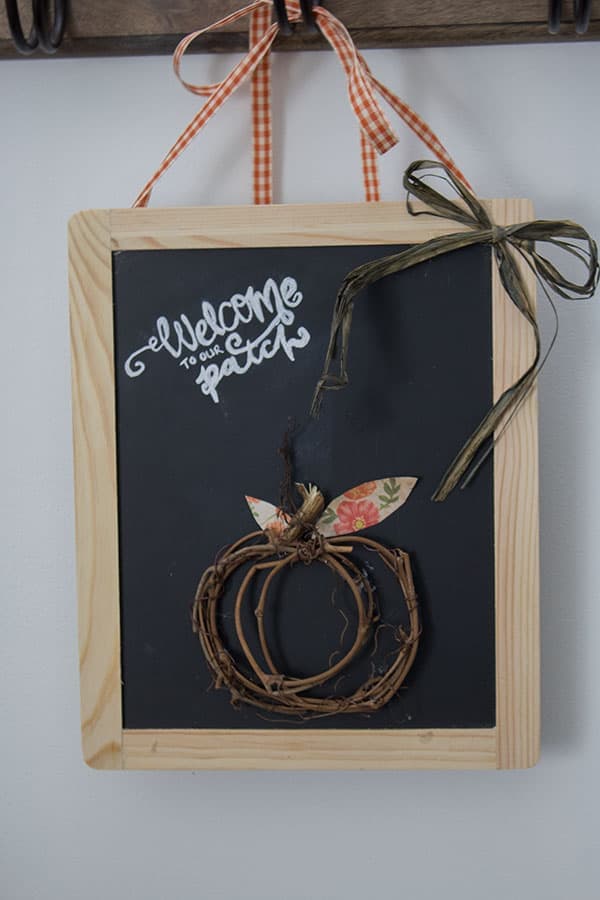 To finish it off, I made a bow out of dark green raffia and glued that to the corner.
Lastly, I hot glued orange gingham ribbon to the back of the pumpkin sign so that I could hang it up.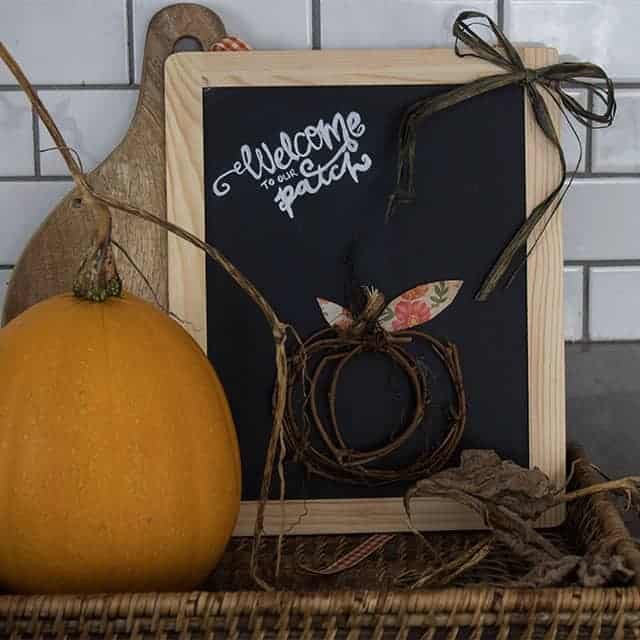 If you prefer not to hang it, you can simply place it on a shelf or a counter.
Because my sign is on the small side, I thought it looked cutest hanging from a doorknob.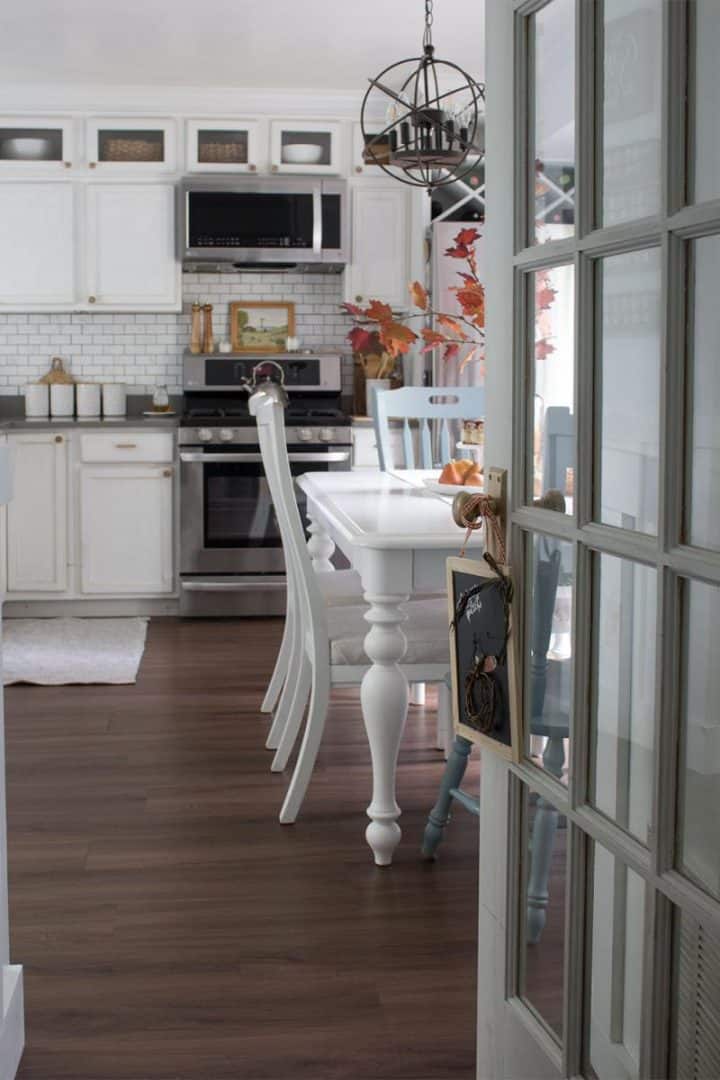 It's a cute little welcome as you walk into the kitchen, don't you think?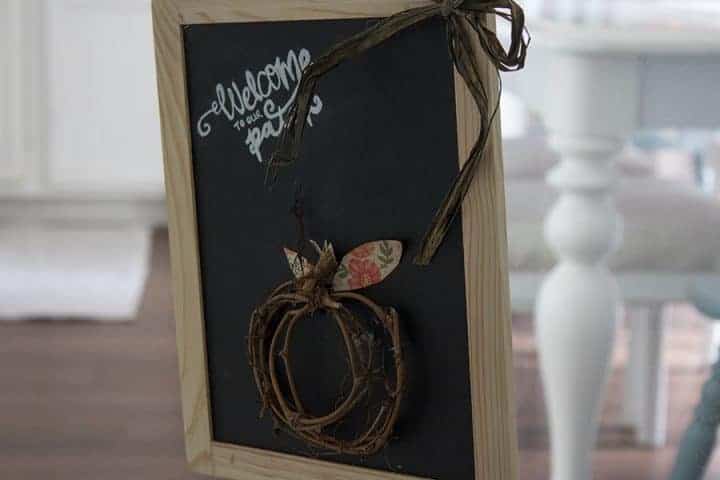 I also picked up this very inexpensive wreath frame and maple leaf garland while I was there. I'm thinking this would make for the easiest fall wreath ever!
What are you crafting this fall?
---
SHOP THE POST
You can find the links to most of these supplies below by clicking any picture.

---
Here's a quick how-to video to give you a better visual!
---
YOU MAY ALSO LIKE:
---
This post was in partnership with Walmart, all opinions are my own.
---