Design Bloggers Favorite Paint Colors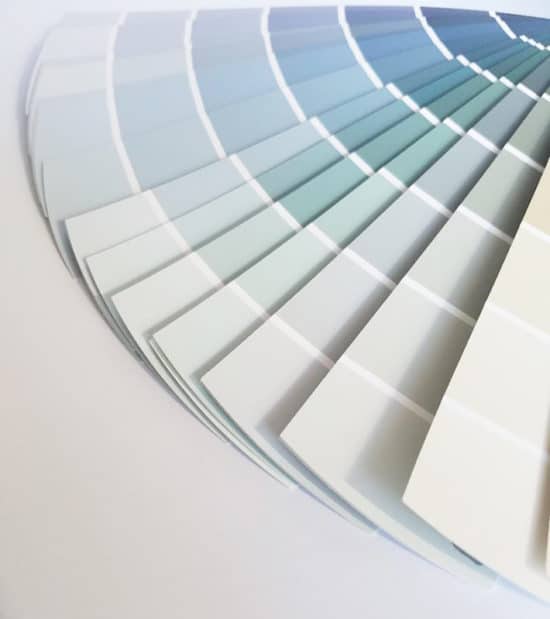 As design bloggers, we do a lot of painting! I've heard many of my friends say they don't own a T-Shirt that doesn't have paint stains on it. I know that is true of myself. We know painting a room is an easy way to transform it without spending a fortune. With that being said, you still want to get it right the first time. Especially if you hire out someone to do your painting. I asked some of my blogging friends to share their favorite paint colors. These are our tried and true favorites!
Katie from Little House of Four
"You probably know, but I LOVE Sherwin-Williams Iron Ore (SW 7069). It's the perfect charcoal gray and adds a nice pop of contrast when paired against light walls and white trim."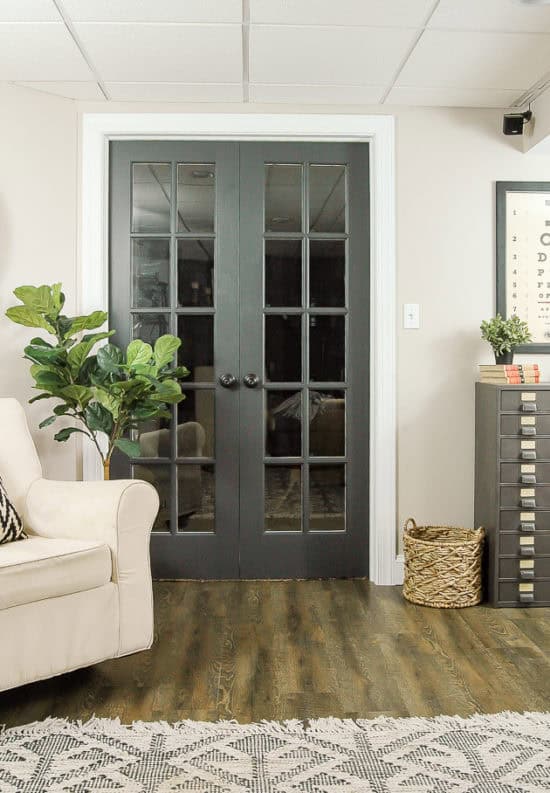 Tee from Beauteeful Living
"I love the color on my master bedroom walls. It's called
Software from Sherwin Williams (SW7074). It's the perfect shade of
grey,  not too light and not too dark."
Vicki and Jenn from 2 Bees in a Pod
"One of our favorite interior home paint colors is Hale Navy by Benjamin Moore (HC-154). It is a deep, rich and dark blue color. Most people tend to shy away from this dark hue but they might be surprised by their painted results. For us this navy blue is really a neutral color because it can be paired with so many other colors…red, coral, yellow, green, pink, aqua and more! Hale Navy looks great in our bright and sunny sunroom and we have just painted a feature wall in the guest bedroom!"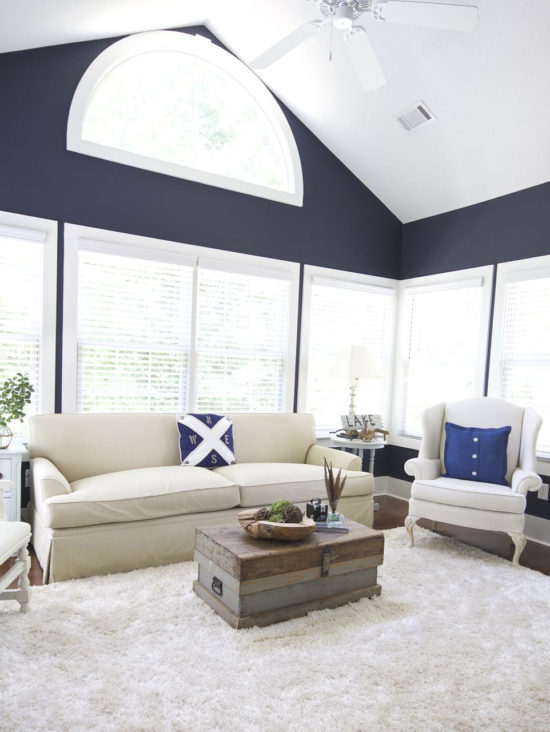 "Hands down my favorite paint color is Ultra White by Valspar (7006-24). It's a true white with little to no undertones. Ultra White pairs well with dark colors that are moody, cottage colors that are light and airy and neutral paint colors too. We recently gave the master bedroom a makeover and painted all of the board and batten in Ultra White. We were so amazed at the transformation we'll be using Ultra White in the home office makeover too."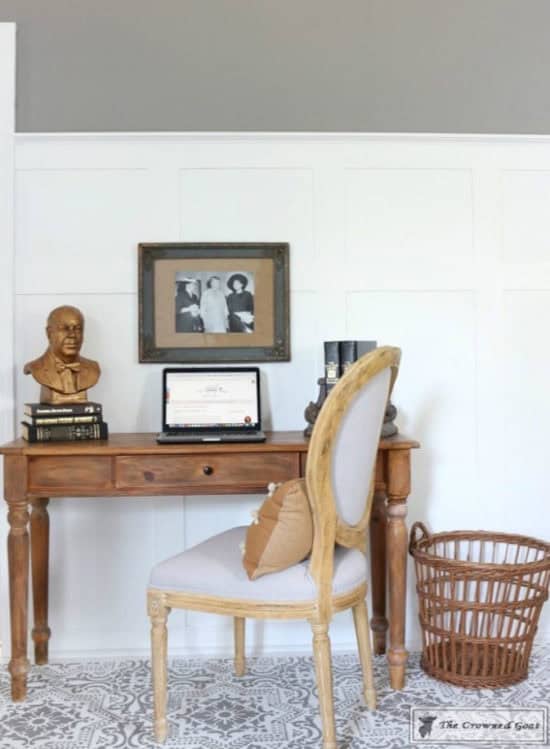 "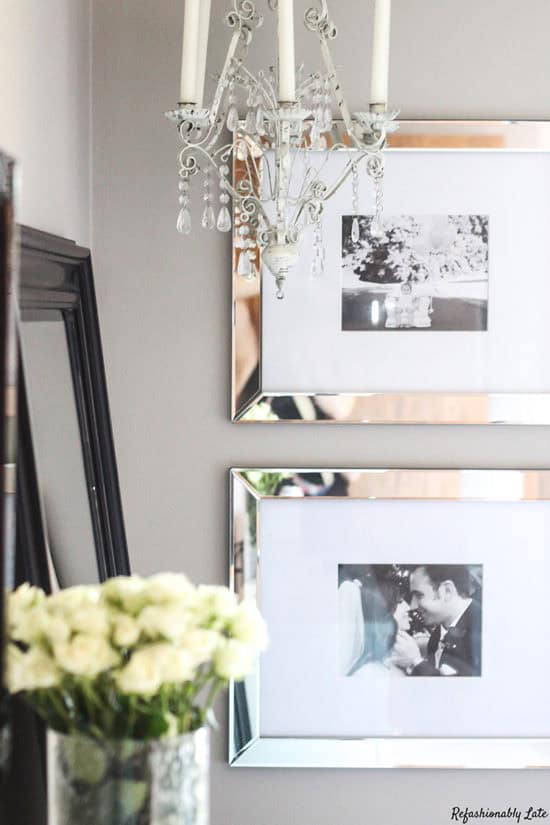 Rachel from Craving Some Creativity
"Oatlands Subtle Taupe from Valspar (6005-1B) for its versatility. It is a perfect backdrop, I haven't found a color that it doesn't pair well with."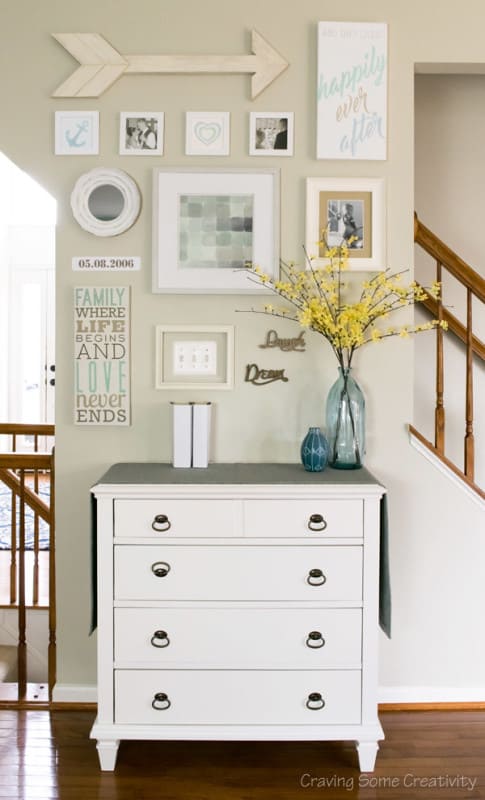 Annie from All Things Big and Small Blog
"Simply Gray by Benjamin Moore, it's bright and clean!"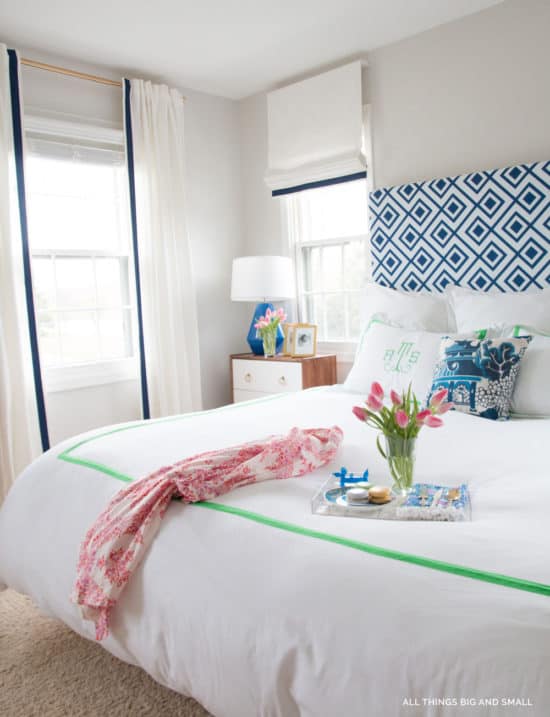 Emily from Two Purple Couches
"We chose Behr's Natural Gray (PPU18-10) for our family room. It's a great light-to-medium gray, and I love that it's enough color for our white trim to pop against, plus it's a great neutral that works with our colorful decor. We love it so much we recently painted our second floor bonus room that color, too."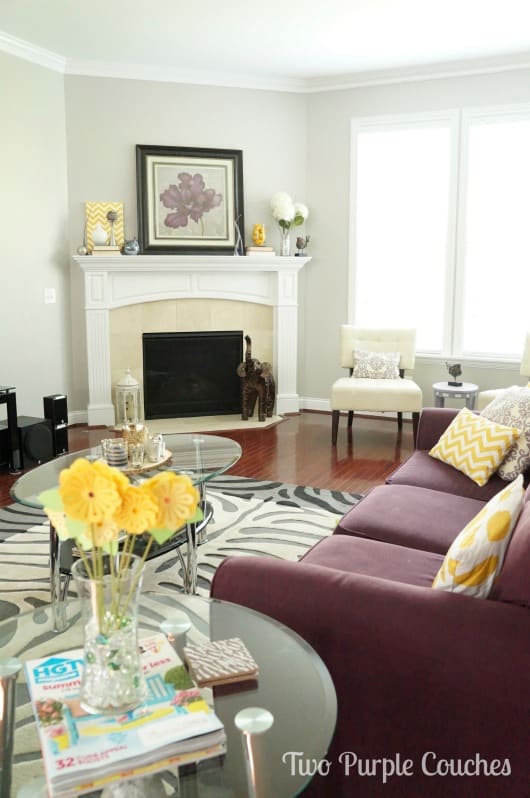 Meg from Green With Decor
"Camelback from Sherwin Williams (SW 6122) is my favorite tan paint color. It's light enough to not overpower the room, and it's the perfect neutral for mixing in pops of color when decorating."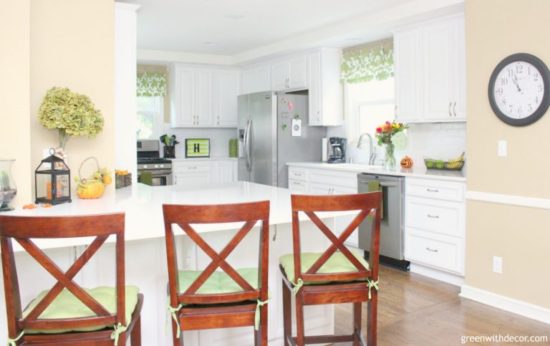 My own favorite paint color is White Dove (OC-17)  by Benjamin Moore. It doesn't have any yellow or gray undertones. Incidentally, you can view a list of the best white Benjamin Moore paint colors here. I love white walls paired with rustic wood and this paint color is perfect for that. I have this color in my family room and used it again recently in this bedroom makeover.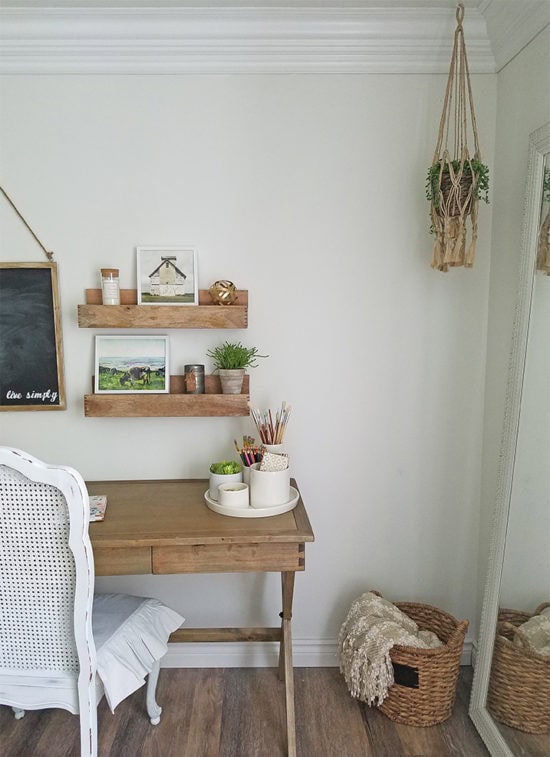 A close second to Dove White is Rhinestone by Sherwin Williams. I used this in my daughter's room and again recently in my niece's kitchen. It give just enough color to make white moldings and trim pop. It looks beautiful with either black or white framed prints on it. It also goes well with all metals, such as gold and silver. I love this color more every time I use it. I recently painted my niece's kitchen this color.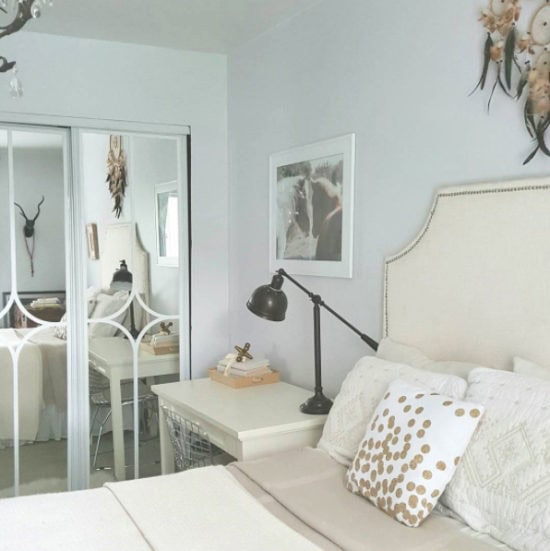 Thank you to my friends for sharing their favorite paint colors! Which one is your favorite?
Pin for later:
You may also like:  The Best White Benjamin Moore Paint Colors