I've been inspired by some beautiful Kilim rugs I've spotted around the internet recently. I've wanted one of these for years, but have yet to get one other than a small DIY Kilim rug I made awhile back. Kilim rugs, also referred to as Turkish rugs are hand-woven rugs. Rather than your typical pile type rug, these are made using a process known as the flatweave. They have a very distinct style that is easy to spot. Here are some of my favorite spaces using Kilim rugs.
Heather Bullard uses Kilim in this stunning entry that perfectly combines farmhouse with a hint of boho.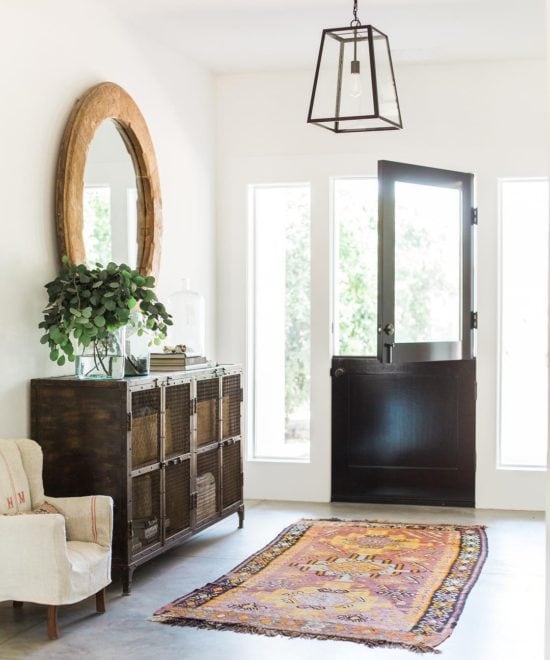 The Southern Loom made me do a double take with this amazing staircase covered in Kilim rugs. Amazing!! I mean really amazing!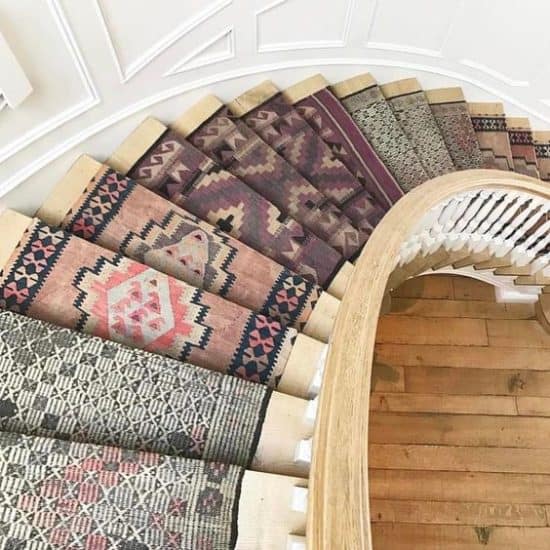 Amber Interiors uses a Kilim  rug with beautiful warm colors in this bedroom design.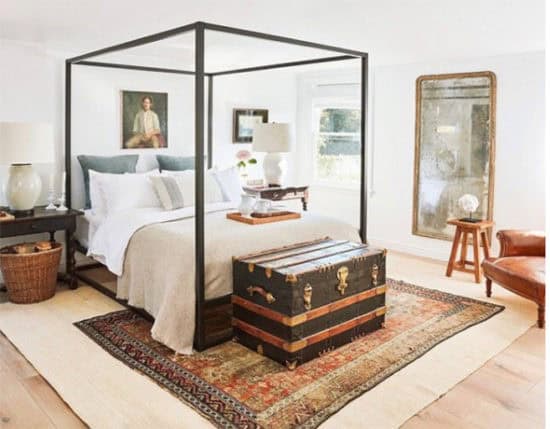 The Kilim rug in the entry way shown here is the perfect finishing touch to this character-filled space.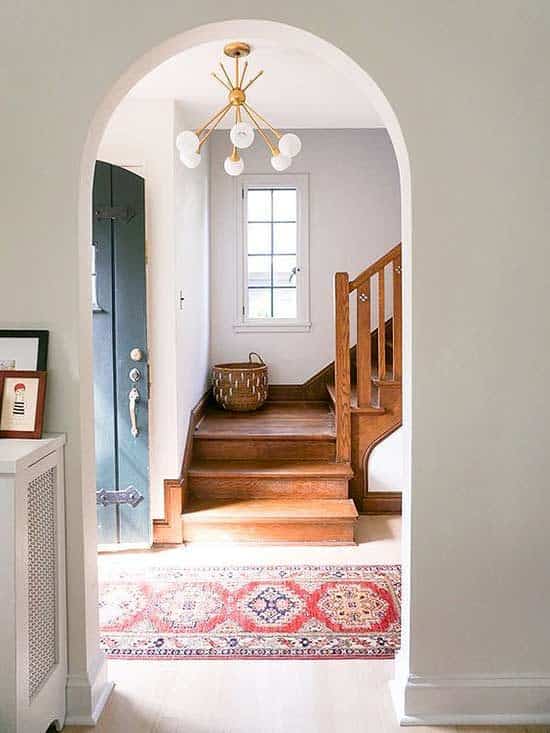 Also from Amber Interiors (via Instagram) is this amazing ottoman covered in a Kilim. They custom make these for clients, so if you're interested stop by and check them out!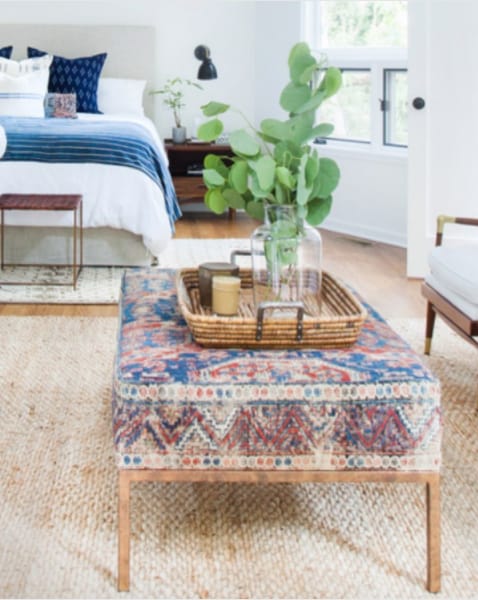 The rug is the star of the show in this simple,  modern living room.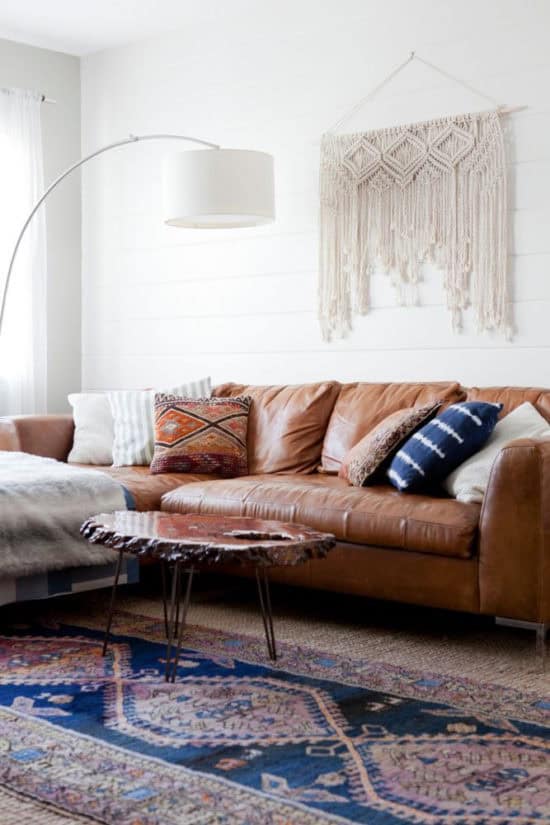 If you're afraid to commit to a large rug, start with a small  Kilim rug in the kitchen.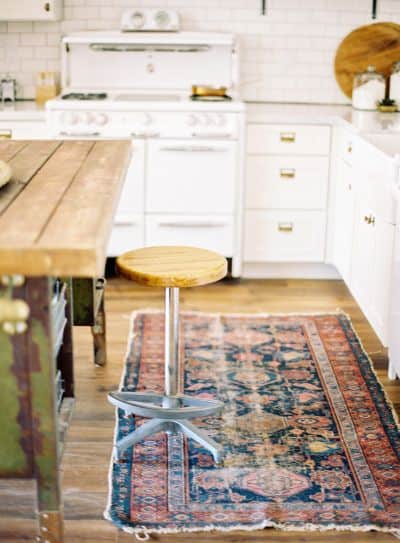 A Kilim rug in the bathroom will take your design up a notch or two.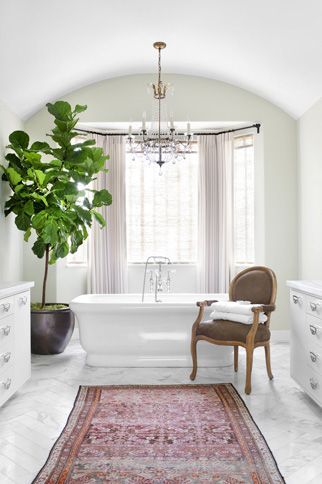 If you are wondering where to find these gorgeous rugs, try Etsy. They have a great selection of vintage, one of a kind rugs in many different price ranges. Here are a few of my favorites I found while browsing there*.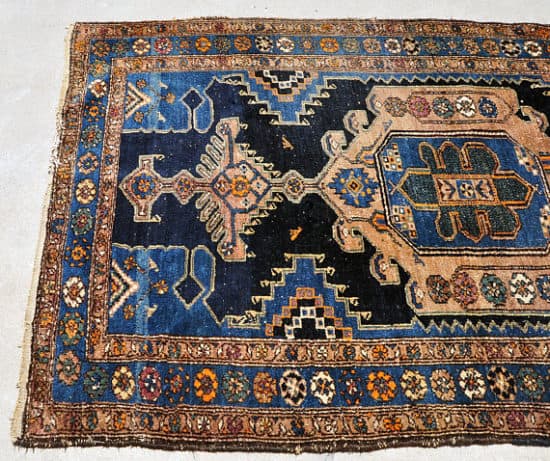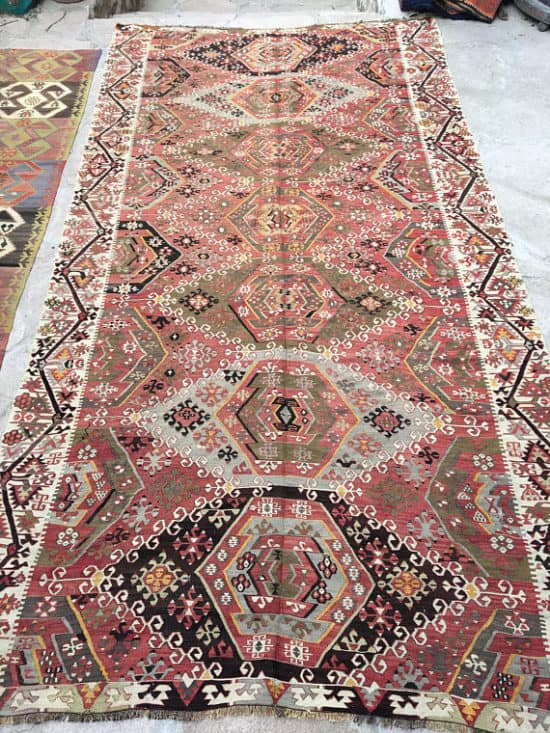 Antique Tribal Khamseh Bird Rug
Persian Isfahan Wool and Silk Twentieth Century Rug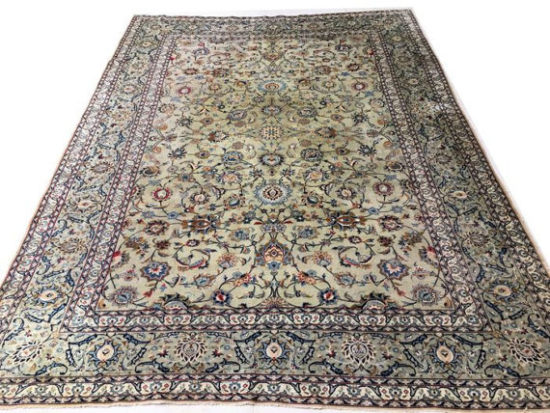 Which one is your favorite?
*May contain affiliate links, read my full disclosure here.