After painting my daughters ceiling this weekend, I have ceiling designs on my mind. Sometimes called the fifth wall, they can add a lot of interest to your space. They are often overlooked, because clearly they are a pain (literally) to work on. But the end result is so worth it.
First, my personal favorite. Add plankboard or wainscoting to your ceiling. This is also a great way to cover up old popcorn ceilings.
                         Pottery Barn 
Pressed tin is not just for Victorian homes.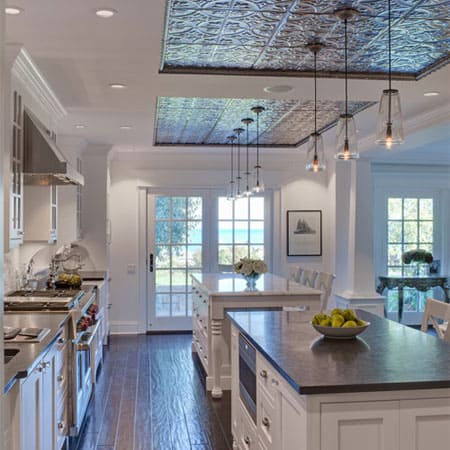 Try adding some molding. I'm thinking this could be a fairly easy DIY project. The first photo is a nice alternative to a ceiling medallion.
What do you think of lacquered ceilings?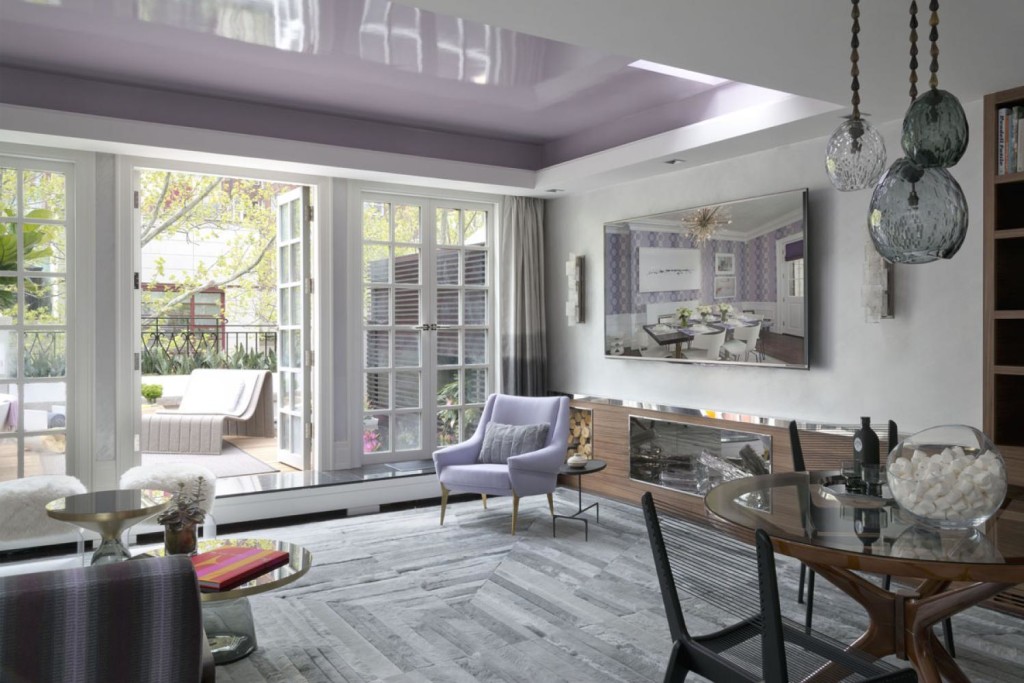 Paint it anything other than white.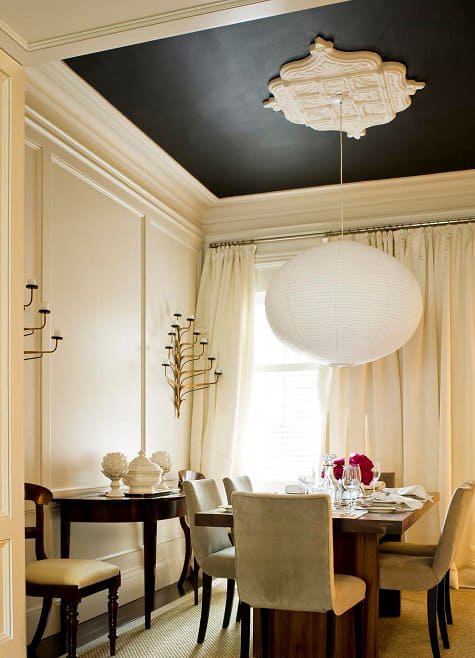 Silver leaf, faux painting, stenciling.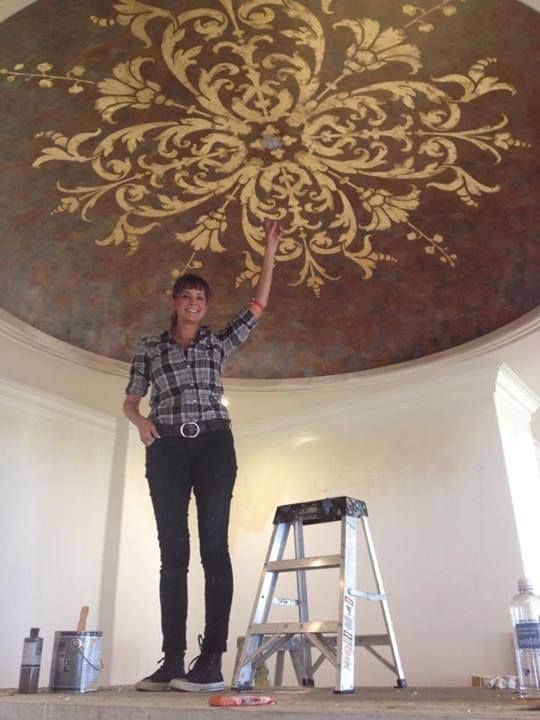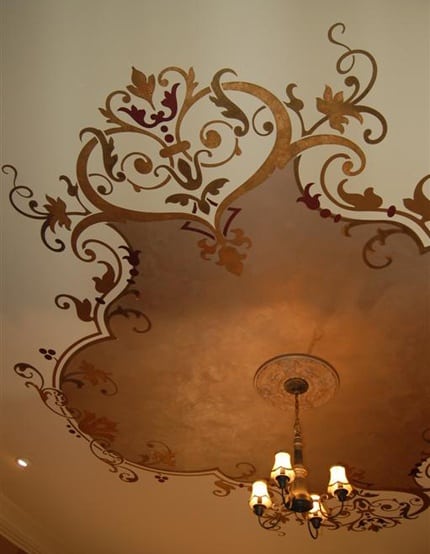 A whimsical mural for a child's room.
Etheral.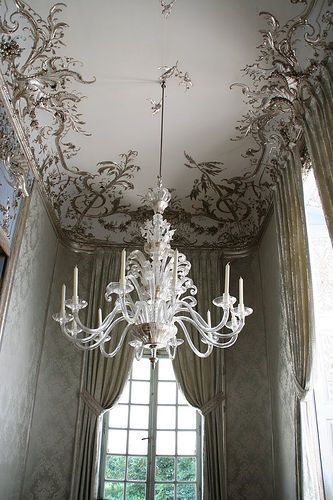 These next two are really amazing.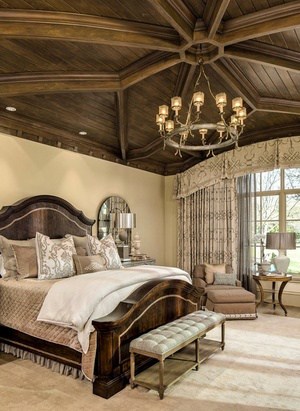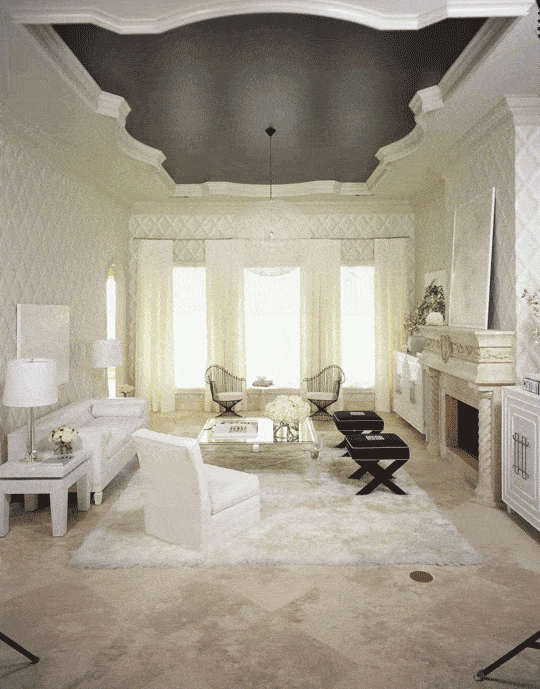 And lastly, who wouldn't love this?
Which one is your favorite?