Chandelier Lighting for 8′ Ceilings
When it comes to design, scale matters. I'm talking about chandelier lighting today (the one above is from Wayfair*). Obviously the higher the ceiling the taller the chandelier should be. The way to figure out the right size for your room is to multiply the your ceiling height by 2.5-3 to get the approximate measurement in inches. For an 8′ ceiling that would be 20-24″.
How far it hangs down from the ceiling varies depending on which room it's in and what is below the chandelier. If it's open space below it should generally have 7′ clearance underneath. Over a dining table you want at least 30″ of clearance between the table and the fixture. In a bedroom over the bed you can get a little lower than the 7′ clearance rule, but not too much so.
Finding chandeliers that are 12″ and under can be difficult, unless it's a flush mount. I've gathered up some of my favorite chandelier lighting today for 8′ ceilings. First, let's look at close-to-the-ceiling fixtures. If you will be walking under it, a flush mount is likely your best bet.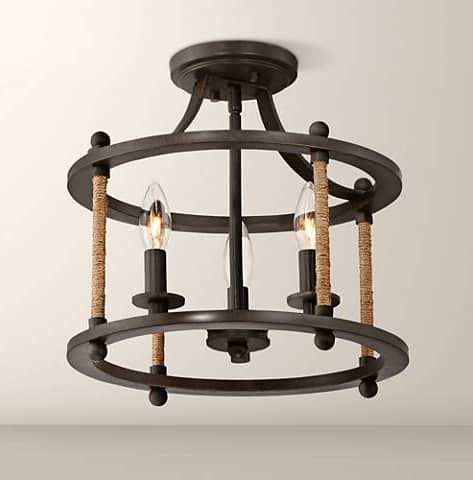 Quoizel 13′ Chandelier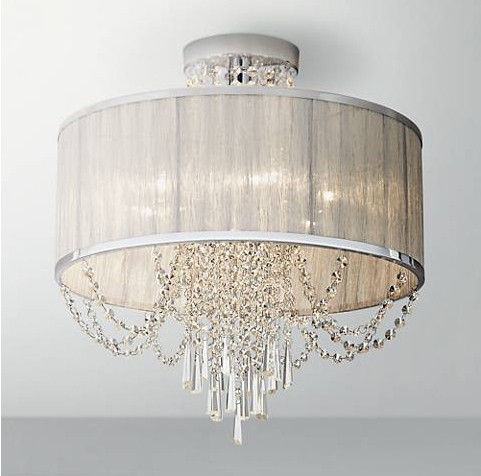 Ellisia Crystal Chandelier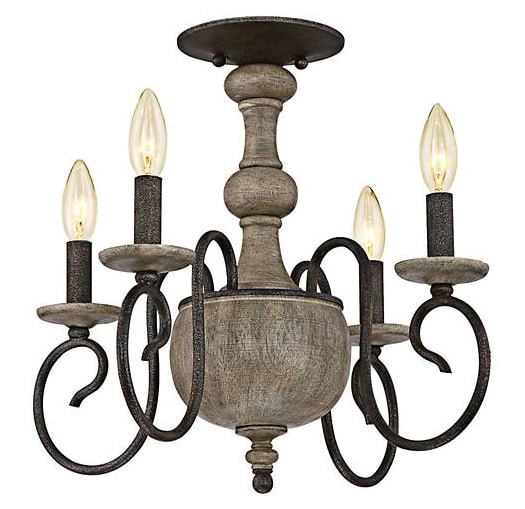 Rustic Flush Mount Chandelier
Polished Nickel Chandelier
You can see more close to the ceiling fixtures here. Next are some more of my picks that'll work even if you don't have tall ceilings. Often times, the chandelier lighting will be hanging over a dining table,  a bed, or a  living room table. In these cases, you can go  larger than 12″.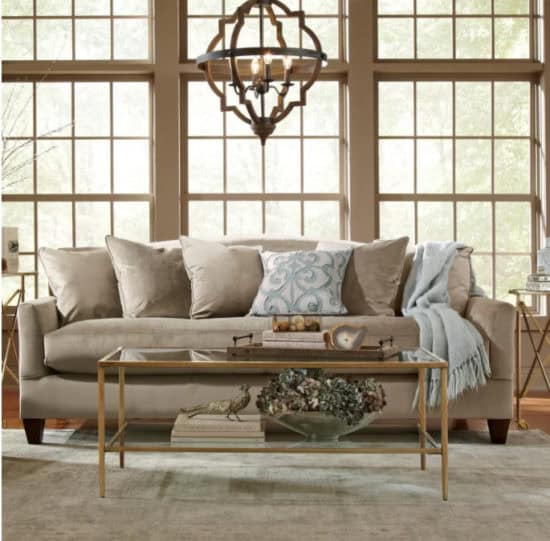 Bennington Chandelier
Florentina 5 Light Chandelier
Brighton 5-Light Chandelier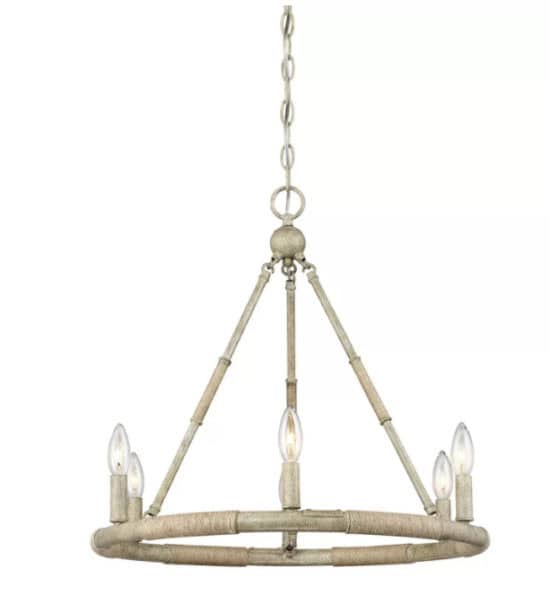 Rope Chandelier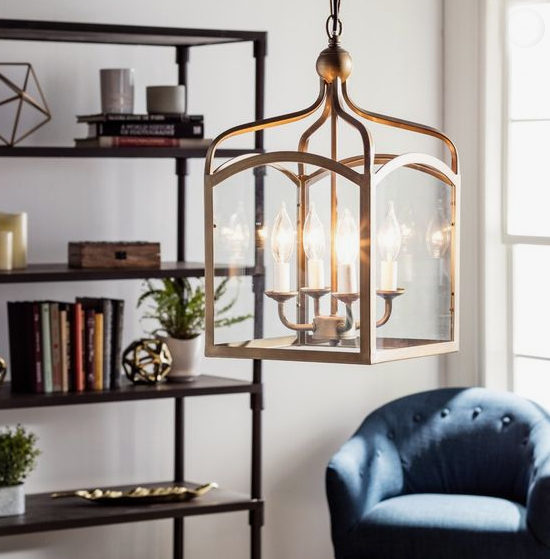 Ashely 4-Light Mini Chandelier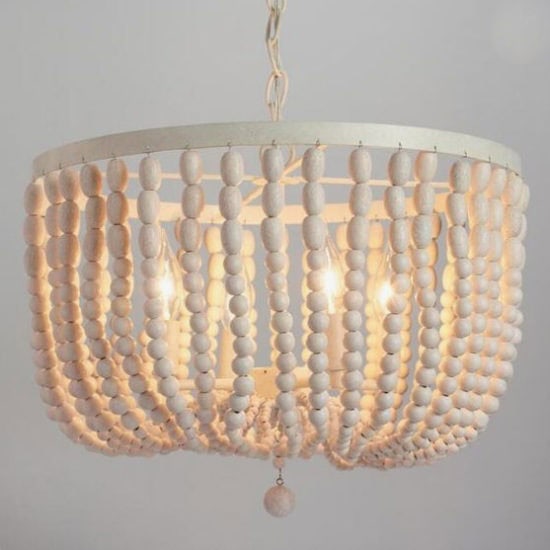 White Beaded Chandelier
When it comes to design,  rules are made to be broken and I would never rule out hanging a large, statement chandelier in any space! Which one is your favorite?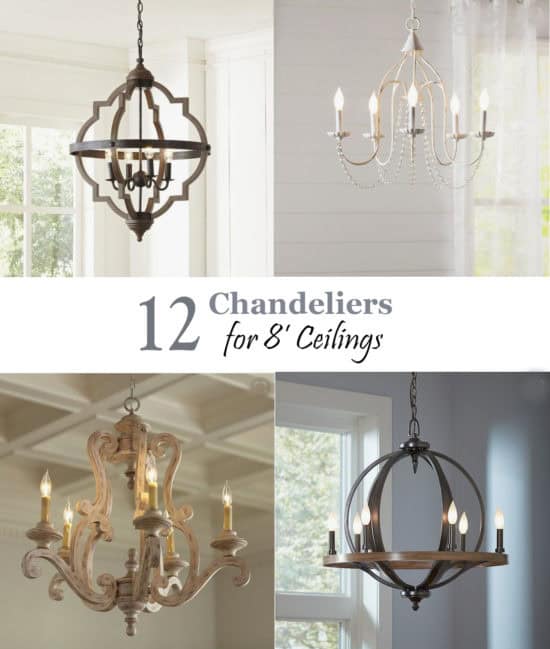 *This post contains affiliate links, you can read my full disclosure here.