Pedestal Flower Arrangements
Hello! My friends and I have teamed up again this month for our Back to Basics Series and our theme this month is flower arrangements. I am not a professional when it comes to floral design, but I definitely love trying.
I love the flower arrangements in the elevated pedestal bowls I've been seeing around so I decided to make one of those myself. I went to a local grocery store that usually has a great selection of flowers. I wasn't sure what I had in mind other than eucalyptus, but when I got there they didn't have any and I wasn't seeing anything that jumped out at me. I ended up with some greens, a white bouquet and light pink roses. Sorry for the blurry photo, I was really not feeling well last week when working on this, so I was slacking.
I found the pedestal bowl a few weeks ago at an antique store. I was considering spray painting it, but I didn't get around to that just yet. I also picked up some floral foam at Michael's. I've never used floral foam before, so this was new for me. I soaked it really well and let it sit while I trimmed the flowers.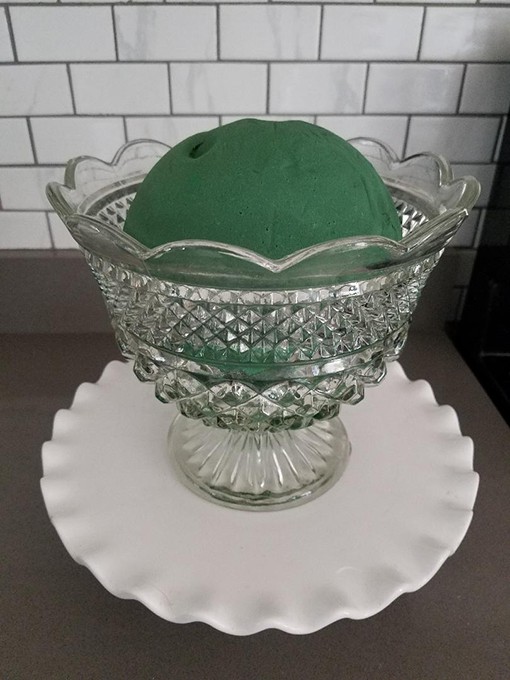 Then I realized I really needed something as a trailing flower. I remembered I have an ivy plant in the yard that I'm grooming into a topiary, so I went out and cut a few vines from that. I started with four, but ended up taking 2 of those out. I had envisioned eucalyptus for this part, but as I mentioned the store didn't have any of that.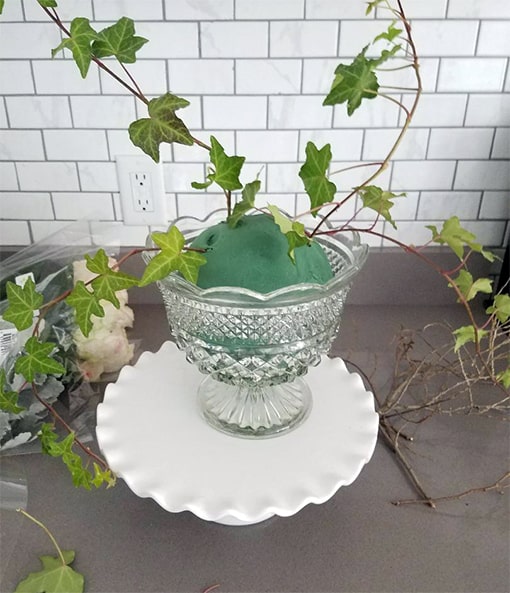 I was really just experimenting with what looked good and what didn't. I added and removed until it just looked right. One thing I know is that you always want some flowers to rest on the edge of your vessel. Here it was looking like a hot mess and I was getting a little nervous.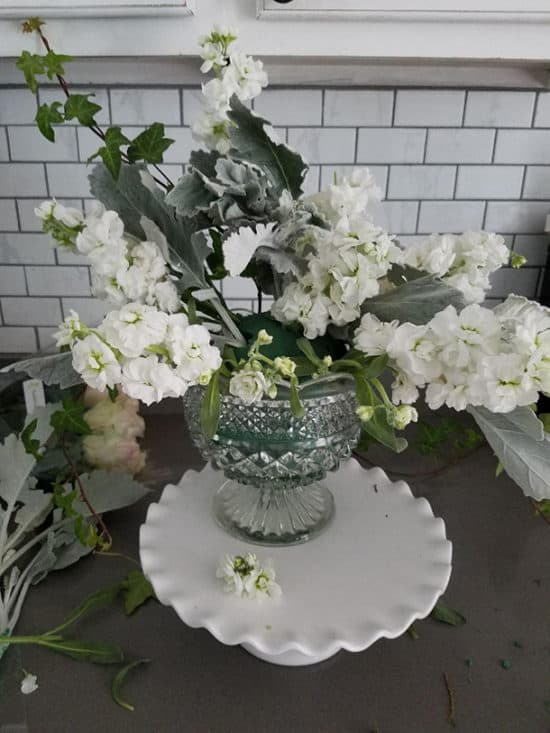 I just kept at it and tweaked and arranged until I had what resembled the vision in my mind. I added a few twigs from the yard for further interest. The twigs were cut from two dead arborvitaes that we (my husband) never got around to removing, which worked out for me today. I'm not a huge fan of roses, but these blush colored roses are so pretty. They smell amazing, too.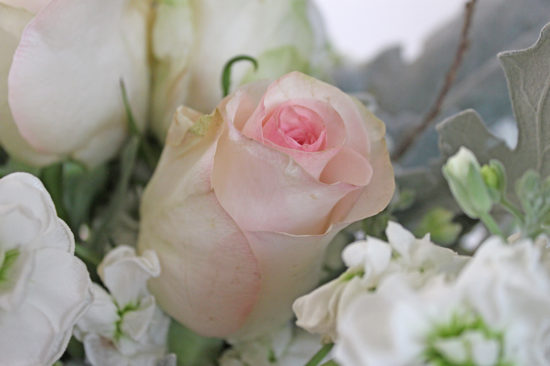 Here is my finished arrangement. I would love to take a floral arranging class one day, but until then I will keep practicing and see what else I can come up with.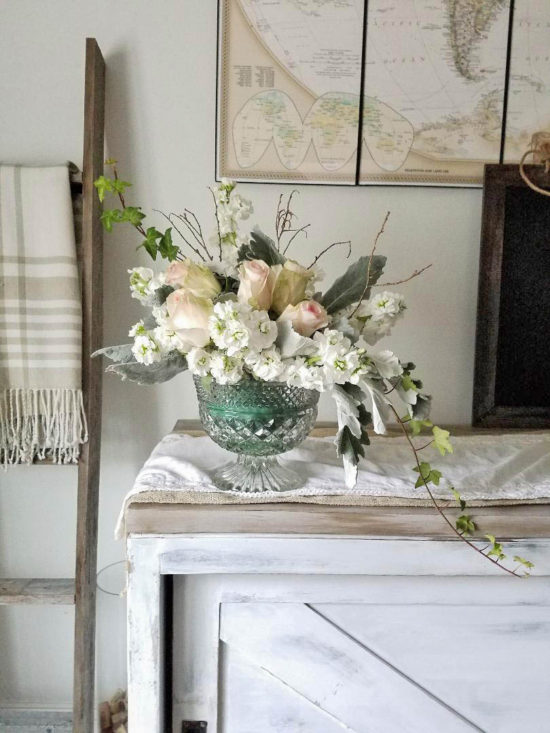 Be sure to stop by and see what my talented friends created with their flower arrangements!