10 Ways to Decorate with Christmas Ornaments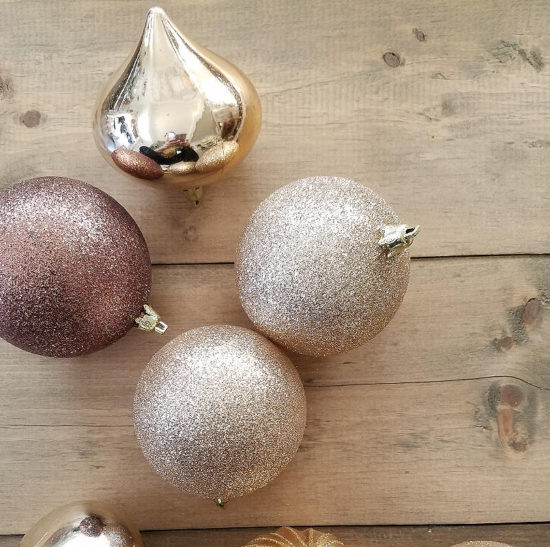 Considering Thanksgiving is only a week away,  I don't think it's too soon to start talking about Christmas decorating. I'm in the process of decorating now. I wanted to have it completely done before Thanksgiving, but that may have been a little too ambitious, lol. In the meantime, I'm enjoying others inspiration photos. I put together this round-up of ways to decorate with Christmas ornaments. Ornaments are the most versatile Christmas decorating accessory for sure!
If you remember my eucalyptus wall decor, you know I like using branches in decorating. They add a natural element. This whole window display is so festive.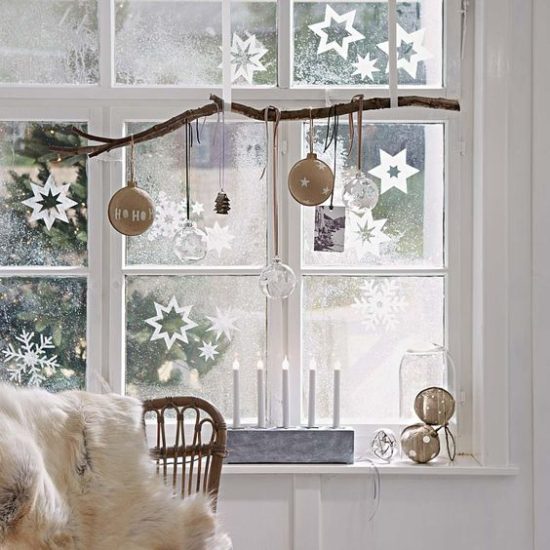 via Pinterest
The colors of these Christmas ornaments are so beautiful it makes me want to decorate my entire tree in blue and white.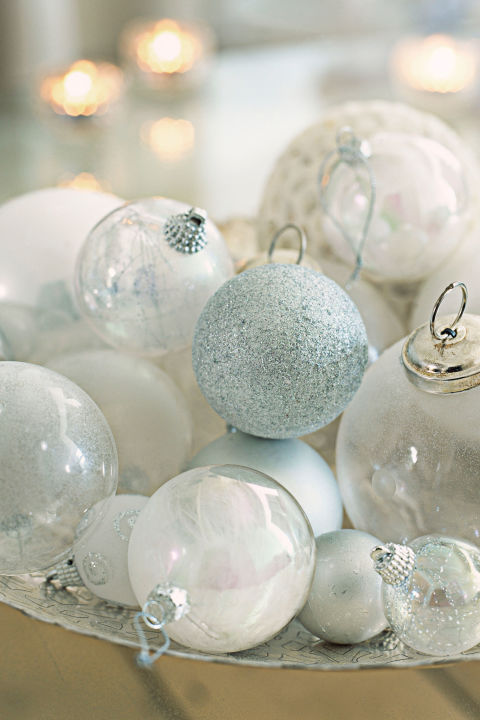 I love the beaded garland and the snowball ornaments here.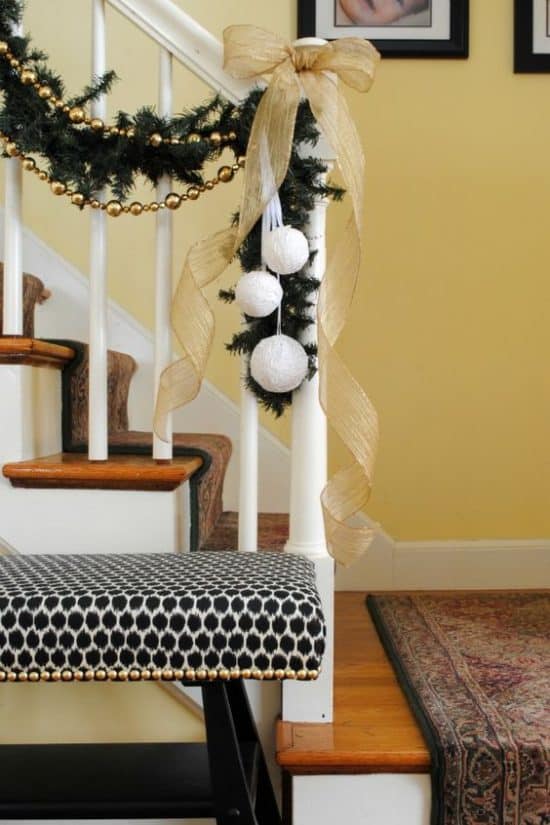 Simplicity is often best, as this natural centerpiece demonstrates.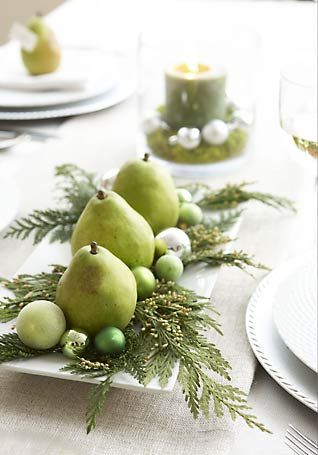 via Pinterest
Genius idea, use Christmas ornaments in your lanterns.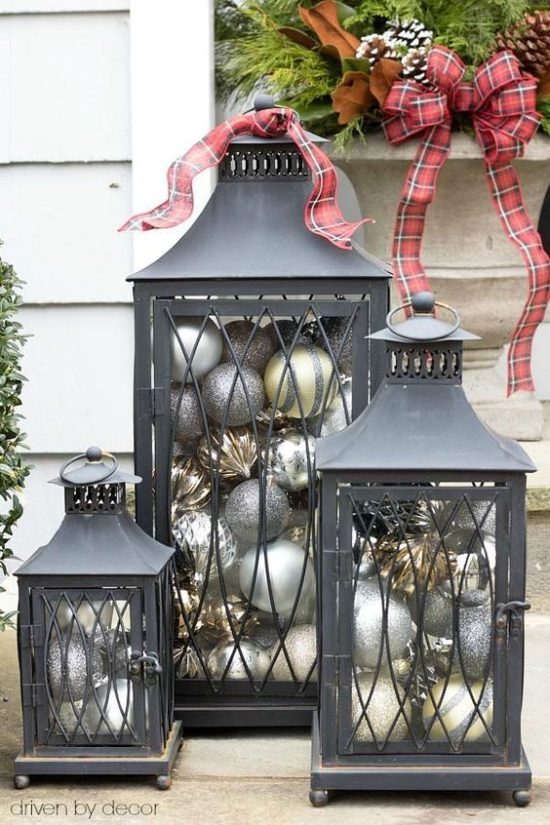 Ask at your local Christmas tree farm for the extra cuttings and they will give them to you. There are so many ways to use them, but I'll save that for another post.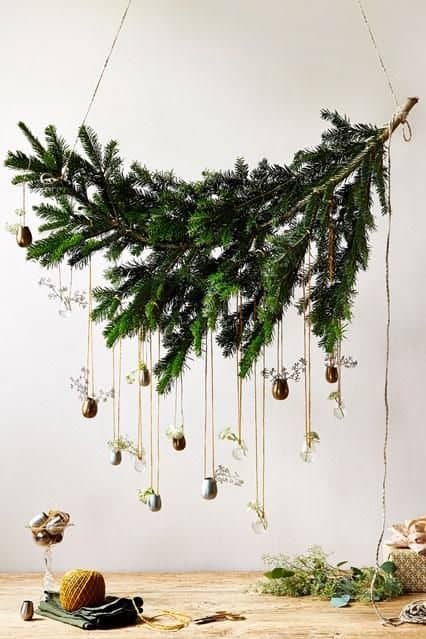 via Pinterest
Metal cookie cutters as ornaments is the cutest idea.
Glimmer strings elevate this simple display.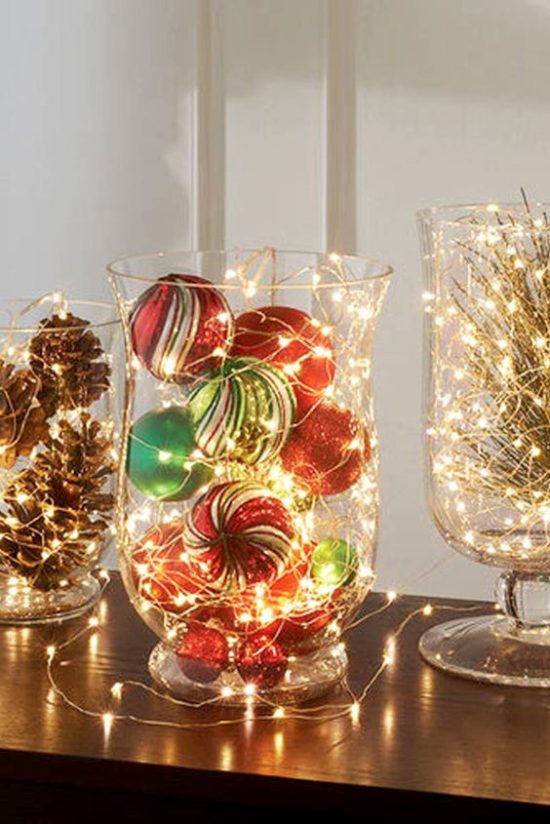 I'm definitely feeling simple is best this year, I love the candle centerpiece surrounded by ornaments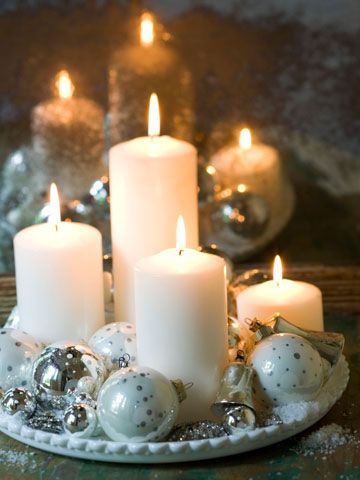 String some ornaments to your chandelier for instant cheer.
Fill a bowl with gold leaf ornaments and place it on a counter or shelf for a pretty vignette.
Tie large ornaments onto your banister instead of garland, or use both!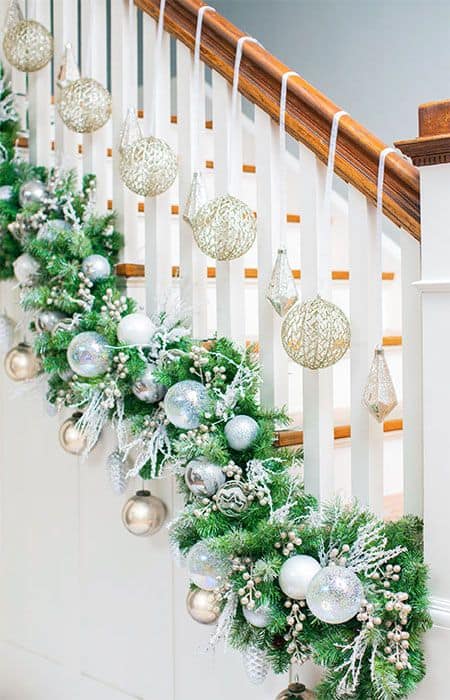 Feeling inspired? Check out these simple Christmas decorating ideas for even more inspiration! How do you decorate with Christmas ornaments?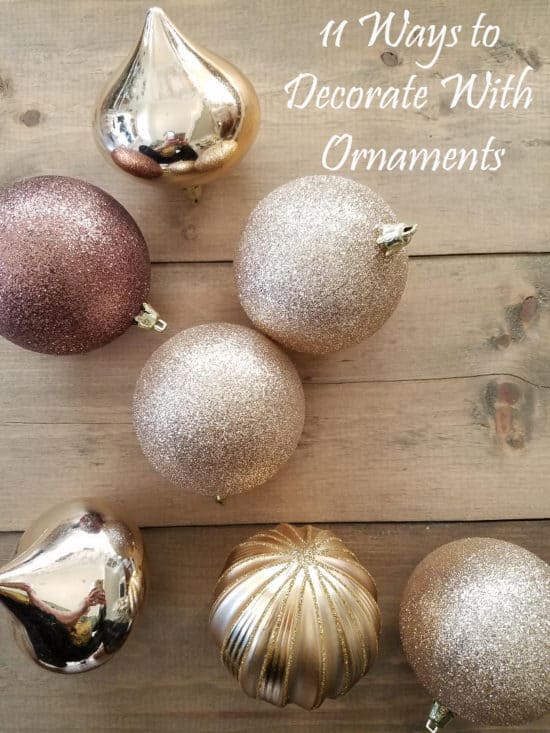 See More: Christmas Decorating Ideas