Affordable Linen Roman Shades
You guys, I found the prettiest linen Roman shades recently that are also totally affordable!
I find it very hard to get good photos of windows, so keep in mind the pictures may not do them justice. These are actually called tie-up curtains, in a linen blend but they look like linen Roman shades to me. And they're under $25!
My only complaint with these was on the website they are shown as straight across on the bottom when hung. But when I hung them, it was impossible to get them that way. Each shade has only two tie-ups so the bottom actually hangs scalloped.
That was not a deal breaker for me, because they're still so cute. I considered putting a lightweight wooden dowel in there to keep them straight. But I decided that wasn't necessary, they look good as is.
They're available in 3 colors, I bought them in white. Initially, I had ordered them in light taupe. I liked the taupe at first. Then I noticed at certain times of the day when the light changed, they had a purple tint.
I didn't like that so I exchanged them for white. The white is actually slightly off-white in person, which I do like.
Additionally, when I had first ordered the shade in the taupe, I had gotten these curtains in the same shade to go with them. Those were also returned. Not only because of the color but also because they were super sheer and offered no privacy.
For now, I am using the white ruffled curtains you see. I've had those for years, and they've been used in multiple rooms. It bothers me a little that those are very white and the shades are off-white. For that reason, I may look for something else. Possibly something with a pattern for interest.
Other than that, I dressed up the dresser in this room with a bunch of vintage books and decor.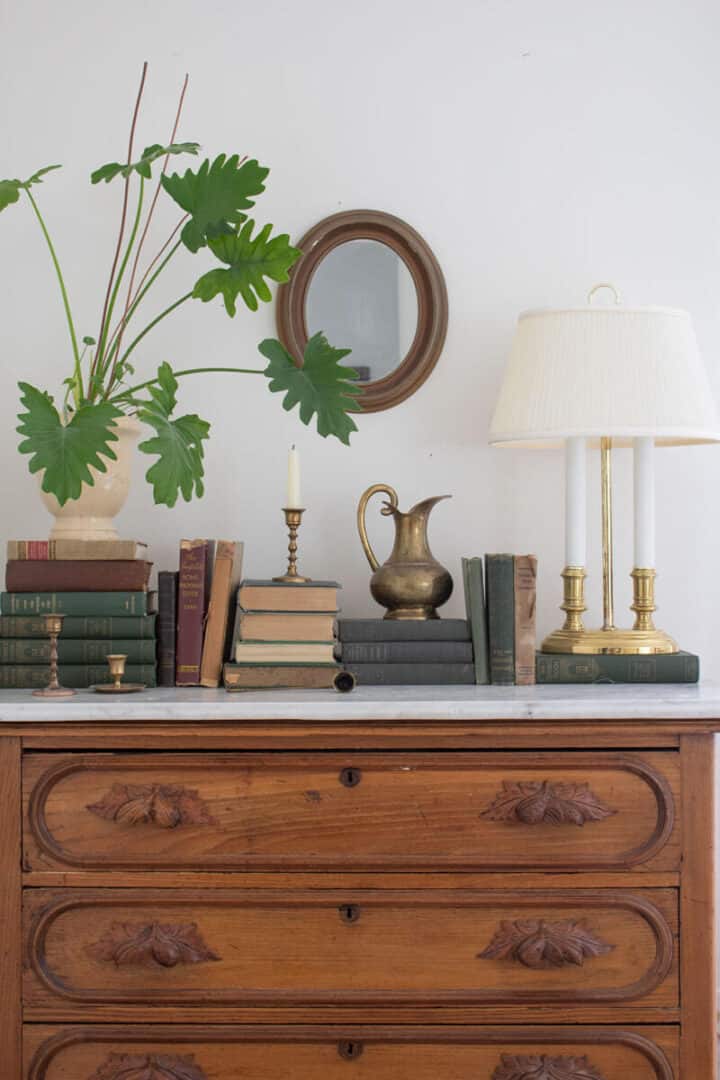 I love this little spot now. I've been spending time trying to make small changes around the house without major work or expense.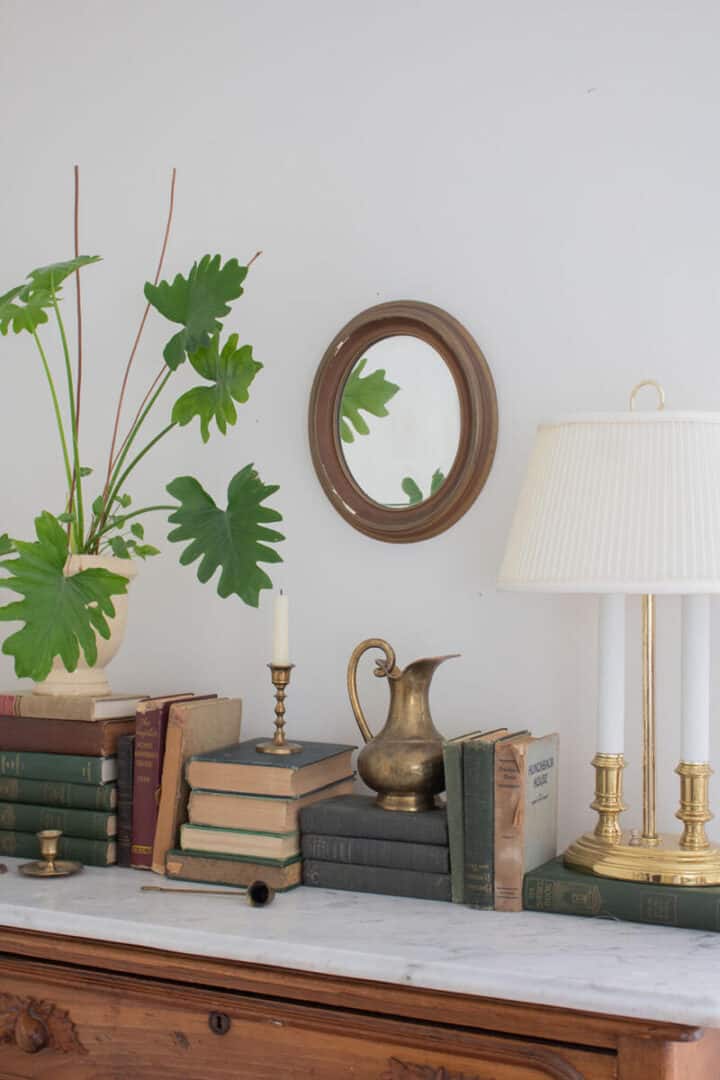 Sometimes I just need to find simple home ideas to keep things interesting and right now these adorable linen Roman shades are doing just that.
Is anyone else out there currently keeping things simple? With inflation so high right now, we are definitely taking a step back and being more careful about where we spend. Fortunately, I'm used to budget decorating!
---