10 Simple Home Ideas: Small Changes With Big Impact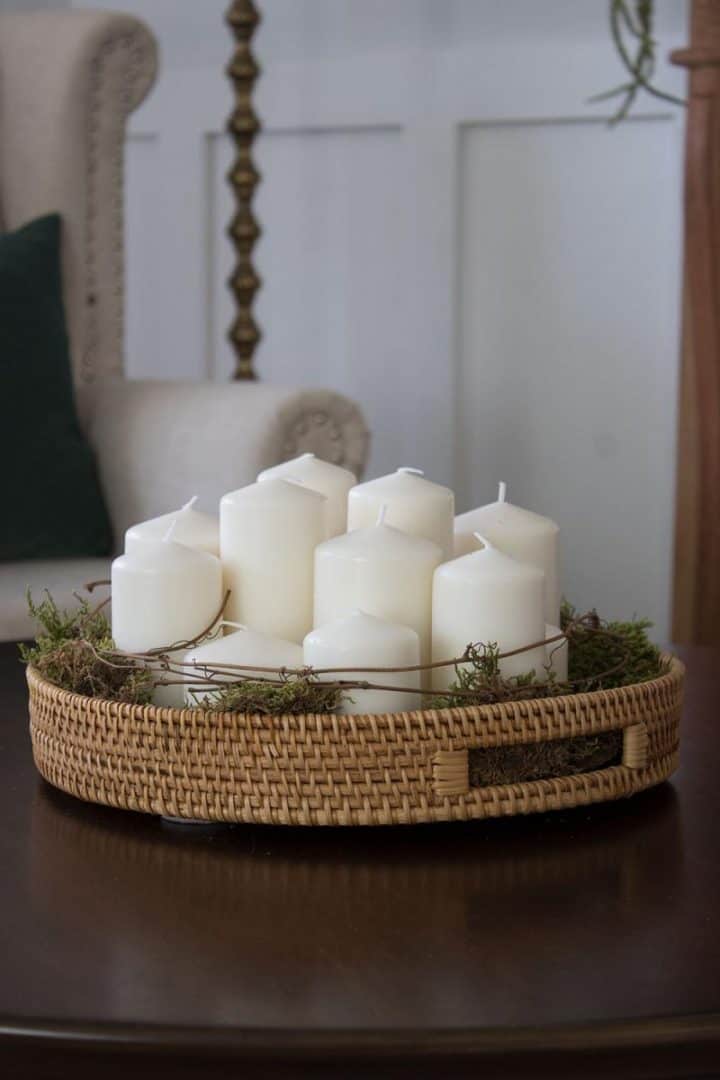 When your home needs a little refresh but you're not up for a major project, consider making small changes with big impact. It's amazing what a few small changes can do to liven up a room!
With all the house flipping shows on TV, we rarely see small, creative ideas anymore. Does anyone else miss those shows that give real-life ideas to the rest of us?
I like to switch things up over here often, so I thought I'd share a few of my favorite ways to do so simply. These ideas are especially helpful in January when the house may feel a little blah.
Swap A Side Table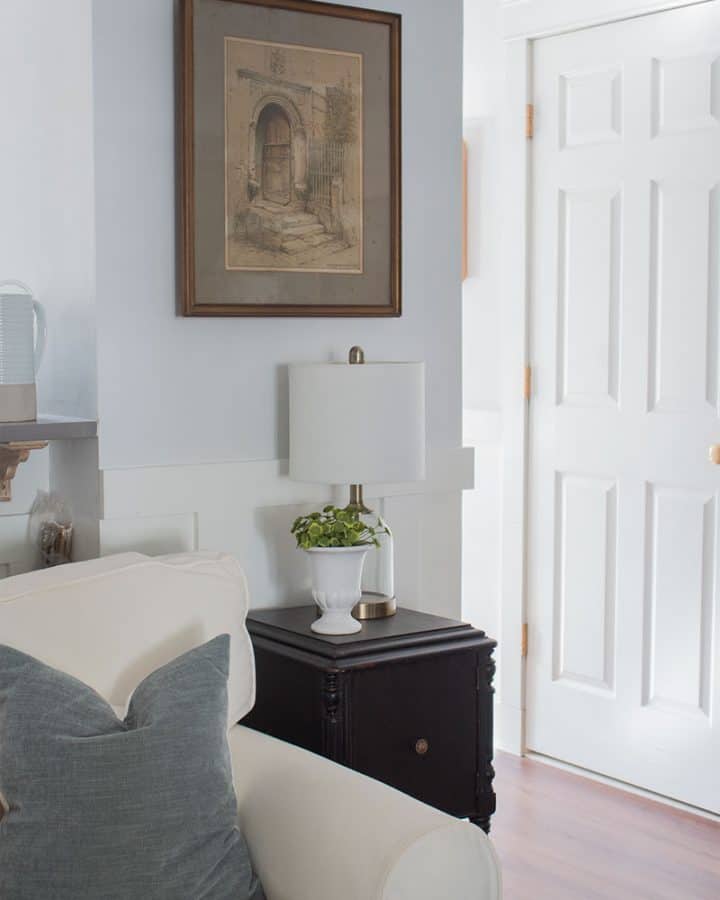 You'd be surprised at how changing out one simple piece of furniture, like a side table, can make a big difference. Sometimes when we live with things for a while we stop "seeing" them. Changing out a table for one with a different shape or a different color can liven up the whole room.
Mix Up Wall Art
Much in the same way changing out a small piece of furniture can liven up a space, so can mixing up your wall art. You don't necessarily have to buy new. See what you may have in the attic or basement, or simply hang existing art in a new way. Try grouping several pieces together for a gallery wall. Use vintage art or frame something other than art such as fabric, wallpaper, or even burlap sacks.
Use Tall Branches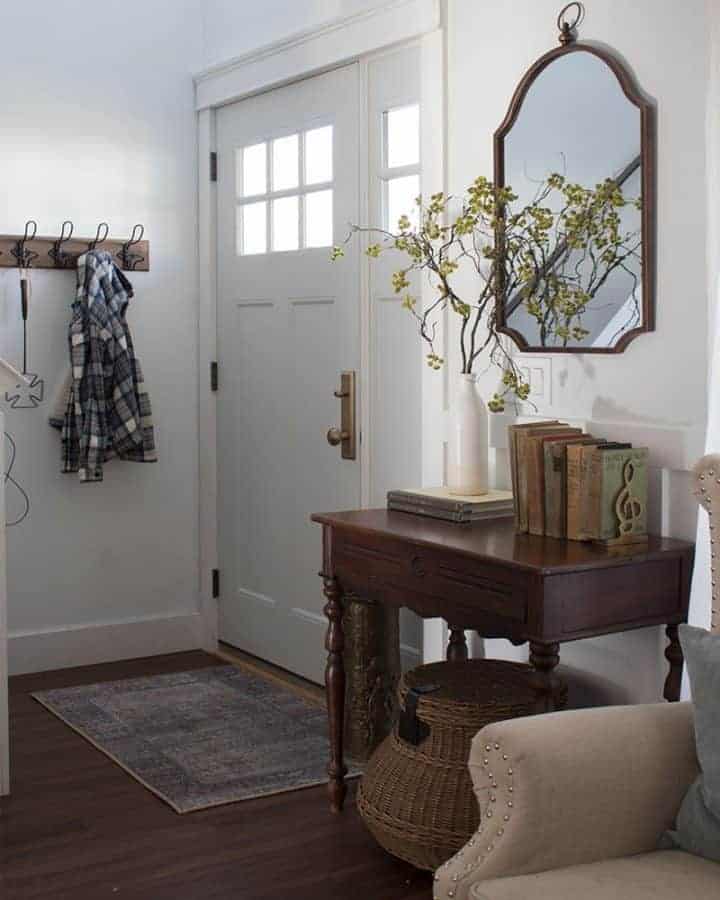 Another great simple home idea with impact is the use of tall branches. Using tall branches creates an instant focal point in a room. The taller and wilder the better for drama. Check out a Pottery Barn catalog for inspiration, they always have gorgeous displays of branches shown.
Bring In Vintage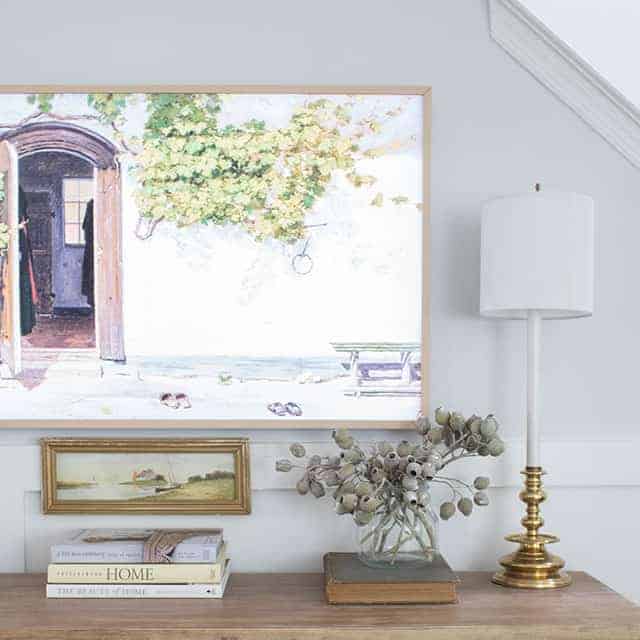 Much like houseplants can add life to a room, items with patina bring in interest. Adding an antique adds instant character. It doesn't have to be a huge piece of furniture, it can be something as small as a weathered vase, a lamp, or a decorative basket.
Style Your Coffee Table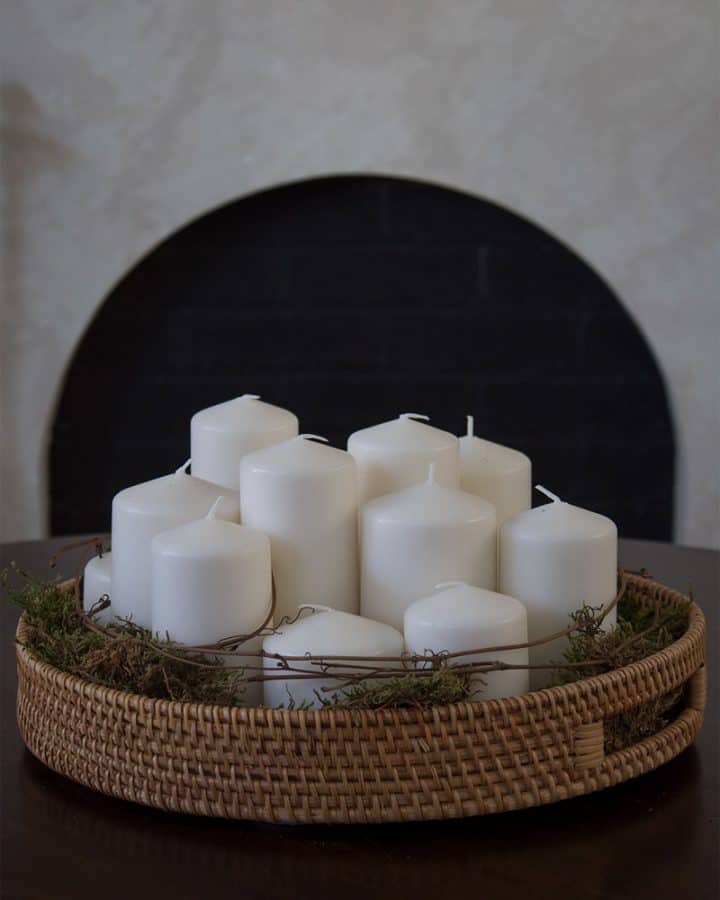 Clear off your coffee table and experiment with different vignettes. These are the types of things I end up doing when I'm cleaning. It makes cleaning much more fun. Here I did a group of inexpensive candles from Ikea in a pretty basket with fake moss and bits of grapevine.
Hang New Curtains
I usually buy my curtains from Home Goods. They're affordable enough to change out every year or so. That will make a huge impact in the room considering it covers a large part of it. This concept works for shower curtains too.
Mirrors TO Reflect Light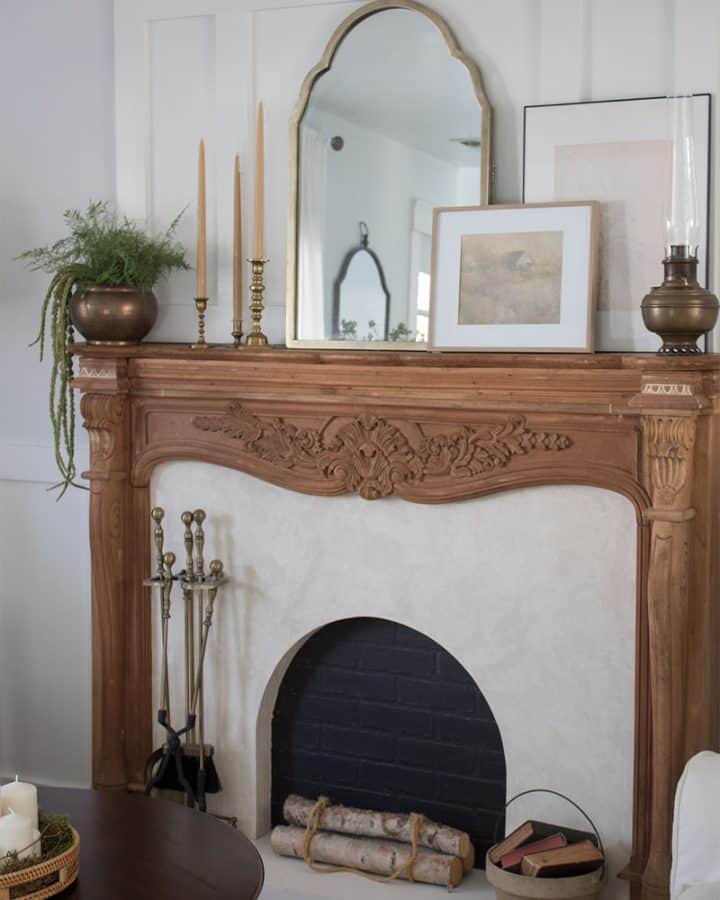 Mirrors are a great small space decorating trick but they also work well to brighten up a room. Hang them across from or perpendicular to a window to bounce light around. Make it a vintage mirror for even more impact.
Try Removalbale Decals
I gave my bathroom a dramatic makeover with minimal effort when I used removable floor stickers over the tiles. This was such a simple DIY project! It's been about two years since I did this and this year I'm planning to change up the pattern for a new look. These decals come in many sizes and work anywhere you have existing tile!
Add Greenery
I refreshed my mantel after the holidays and this vintage pot with greenery is my favorite accent. The greenery is artificial but looks so realistic. The asparagus fern is currently sold out but expected back in the spring. The amaranthus stems are still available.
Paint SOmething
Yes, painting a room a new color is great but it takes time. If you want a quick update, paint something smaller, like an old mirror frame, a nightstand, or the front door for a new look!
Share your simple home ideas in the comments!
---