15 Chic Interior Painting Ideas: Transform Your Home
TAKE YOUR HOME FROM DRAB TO FAB WITH THESE INTERIOR PAINTING IDEAS!
There are 120 million gallons of paint sold in the United States every year! That's a lot of opportunity to change your interior from drab to fab. Not only does painting make your space even more stylish but it helps keep your home up to date and fresh.
Feeling a little uninspired still or don't know what direction to take? Keep reading to find 15 chic interior painting ideas so that you can get the most out of your next project.
1. Ceiling Painting
Here's a creative interior painting technique that not many people have tried! Show that fifth wall some love and you'll stand out.
Try out a dark ceiling with lighter wall color for a higher ceiling look. Match your ceiling color to some interesting wallpaper. You can go as bold or as neutral as you like. Creating stencils or a fake stone look can add even more texture and fun to a room. With tiered or vaulted ceilings, you have even more room to play.
2. Accent Walls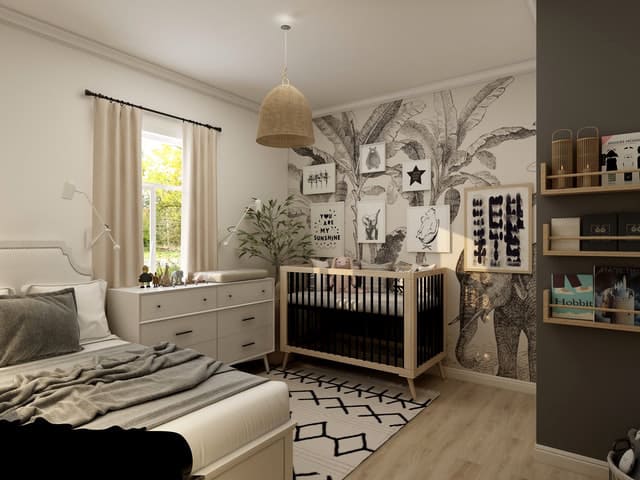 You don't have to commit to one color. Accent walls have been a staple of design for a long time and there is no end in sight for these lovely home additions.
This idea can help you create a focal point in a normally boring room. They add depth and flair. Take it even further, create accent walls with interesting painting techniques. Just don't forget your painter's tape or you'll have a mess on your hands.
3. Wallpaper and Paint
Wallpaper is making a comeback. You can use it on an accent wall or make a statement room. This interior wall decor helps you add more texture to your room and give you an endless amount of styling options.
If you do choose to do a wallpaper accent wall, you can pick other great colors to pair with the wallpaper. Whether you are into minimalist approaches or extravagant designs, there are beautiful options to match your style. Afraid of the commitment? Opt for removable wallpaper!
4. Metallic Must-Haves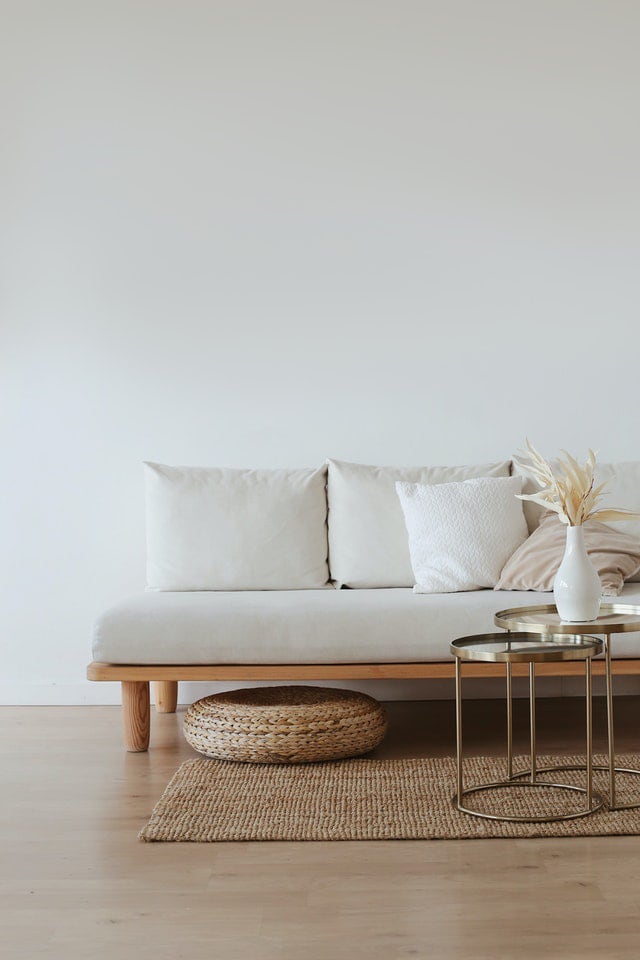 Add a little sparkle to your home with metallic paints. A popular new interior paint idea has people reaching for golds, silvers, and a wide range of metallic color finishes to add a special pop. These paints are just as easy to use as regular paints but offer a fresh design idea.
Go bold or neutral with this type of paint. There are even techniques involving textured metallics that will have you saying, "Woah."
5. Stenciling
Stenciling is one of the most widely used painting techniques. Use this technique to highlight windows and other architectural features.
You don't have to stick to just the walls either. Some amazing rooms have been done with stenciling on the ceiling or even the floors.
In addition, you might use it to cover certain areas that have been damaged with scratches or unsightly spots. Try to draw your own or buy a ready-made stencil.
6. Antiquing
If distressed is your thing, look no further than this interior house paint idea! Antiquing can be added to walls, ceilings, and more to add style to your room. Don't forget that you can add these painting techniques to your furniture to bring new life into those outdated pieces.
This look is usually done with earthy tones. However, if you like brighter colors don't be afraid to try it out.
7. Lime Washing
We've all seen the home improvement shows with the popular chalky paint remodels. This is an incredibly popular and chic option for interior wall paint. Sometimes this one referred to as whitewashing.
Another way to achieve an aged look, this idea looks great in kitchens and bathrooms. Make sure to finish with latex to protect your amazing new paint job.
8. Strié or Stripes
Stripes have been a popular choice for ages and they work. Spice your normal stripes up and go with strié instead. This French word refers to a dragging technique that is used to create texture. Similar to stripes, the finish will look almost like fabric.
9. Color Washing
Color washing is a broken finish technique. Similar to antiquing and lime washing, this interior paint design idea will have you rocking the old world charm. It gives off a weathered look but not in the drabby kind of way!
10. Rag Rolling
Rag rolling is a painting technique that introduces texture again. It can even give off a used leather effect. Create something dramatic or neutral with rag rolling. It's simple and stylish!
11. Marbelizing
Create intricate patterns with marbelizing paint techniques. If you do this right, it might even look like you have real marble stone on your walls. Beautiful veining will give you a chic look.
12. Play With Color
Don't be afraid of going bold. Mix colors to get an attention-grabbing area. Who said that interior paint had to be boring? No one!
13. Dark Is the New Neutral
Beige, white, cream, tan, and so on have always been staples of interior painting. Sometimes we just prefer the neutral look. 2020 is seeing the trend of darker neutrals such as navy, black, grey, and green. There are lots of ways to find stellar black tones that won't scare you away.
14. Bold Monochromatic
Monochrome doesn't have to be boring either. Go bold with bursting blue tones to create a staple room. These combinations can be elegant and full of personality.
15. Don't Forget the Trim
We talked about painting the ceiling, let's not forget the trim. There are so many different interior paint ideas when it comes to trim. You could try going for the same color as the walls, darker trim with lighter walls, unexpected colors, blacks, or other dramatic faux designs.
Show Your Style With These Interior Painting Ideas
There is an endless amount of possibilities when it comes to interior painting ideas. With options for every style and everyone, you're sure to make the most out of your style with a fresh coat of paint.
Finding it hard to pick the perfect paint colors? Read here to find out how you can select the best colors for your style.