Recently, I was asked by Carpet One to take part in their Twenty for 2020 campaign. As I've said before, I believe the right flooring is high on the list of the most important elements in a room. Inspired by a box of fun samples I received, I put together a mood board. Though these are 2020 flooring trends, I believe they are classic, timeless options!
One of the big hardwood flooring trends for 2020 that I've noticed is light-toned hardwood floors. I've always used dark wood plank floors in my house because it seems to me that heavier visual weight should be at the bottom. However, I am absolutely in love with the light wood floor trend, so I used that at the center of my mood board.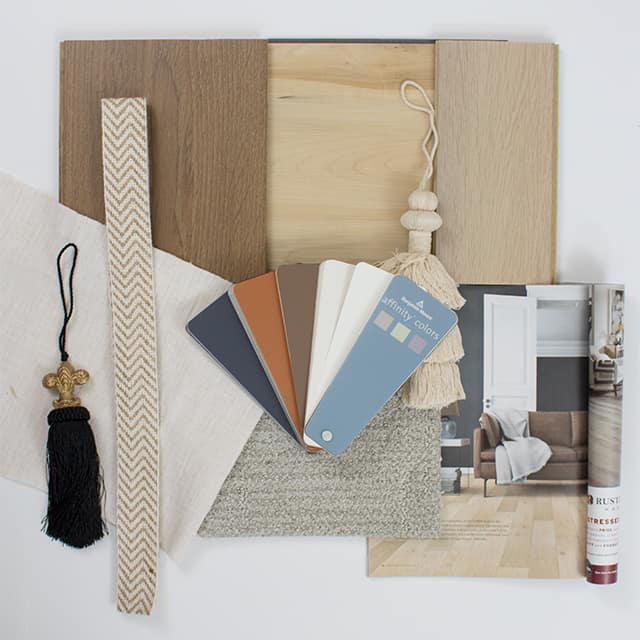 The light wood floor shown center is called Invincible H20 West Barclay in Delightful. Here is a close up of how that looks in person. Isn't it beautiful?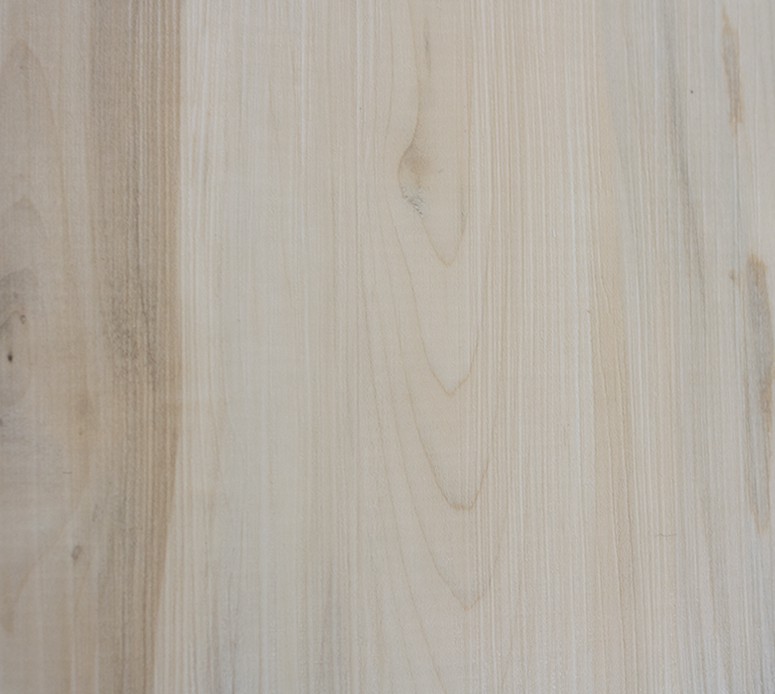 When it comes to wood tones in a room, I light a mix of light and dark. One tone on the floor and the other for the furniture. You really can't go wrong with that, whichever way you choose to do it. I do also love the darker toned wood flooring (Rustic River Monterey Heights in Stampede) to the left of that. The third flooring option I chose is on the right and it's called Charleston Place Herringbone in Pure Beauty. That one is a vinyl plank that is designed to be laid in a herringbone pattern! I need to try that one for sure!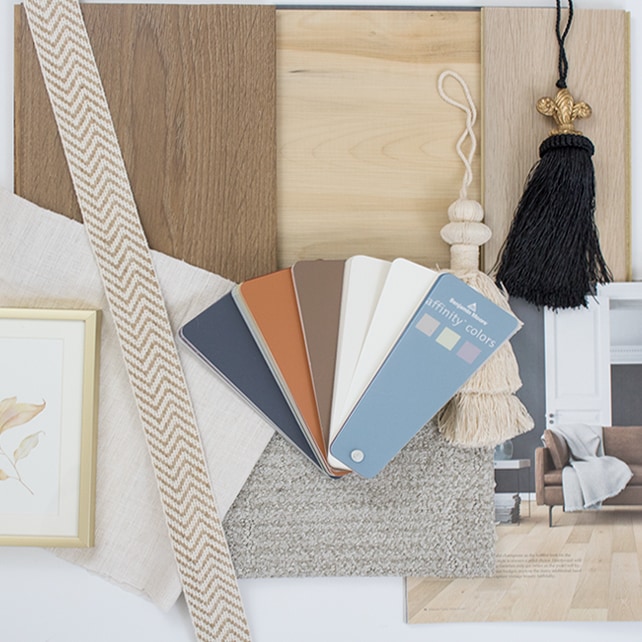 Another beautiful sample I received is this carpet. It's a nice neutral with a mix of very light grays and tans. Its called Lees Studio Pier 5 in Canoe and it really looks nice next to the Monterey Heights in Stampede.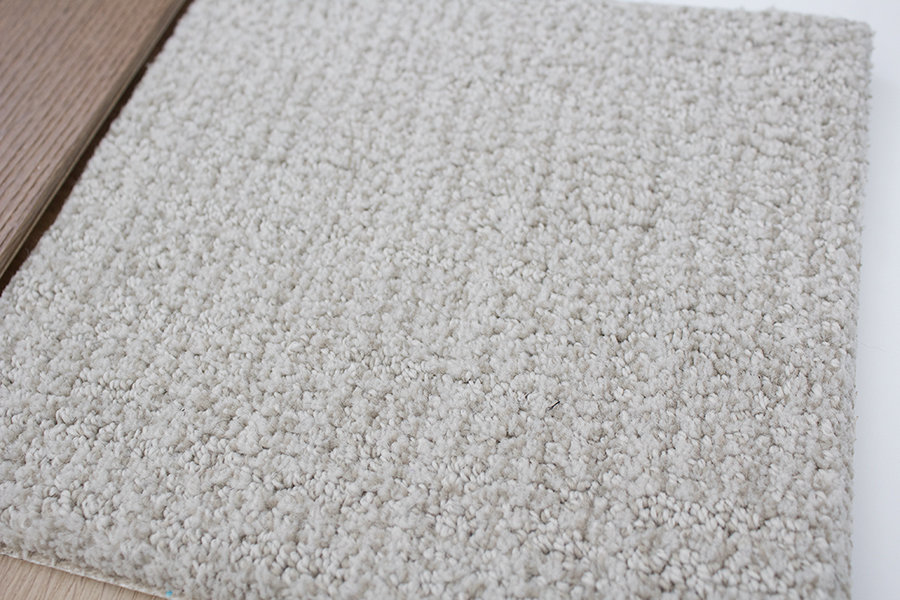 Of course, no mood board is complete without paint color samples. I'm not sure if it's the change of seasons but lately, I've been leaning a bit more towards darker, warmer tones. This color palette from Benjamin Moore's affinity colors is so pretty.
From left to right the paint colors shown above are: lucerne (AF-530), masada (AF-220), lodge (AF-115), deep in thought (AF-30) and paper mache (AF-25).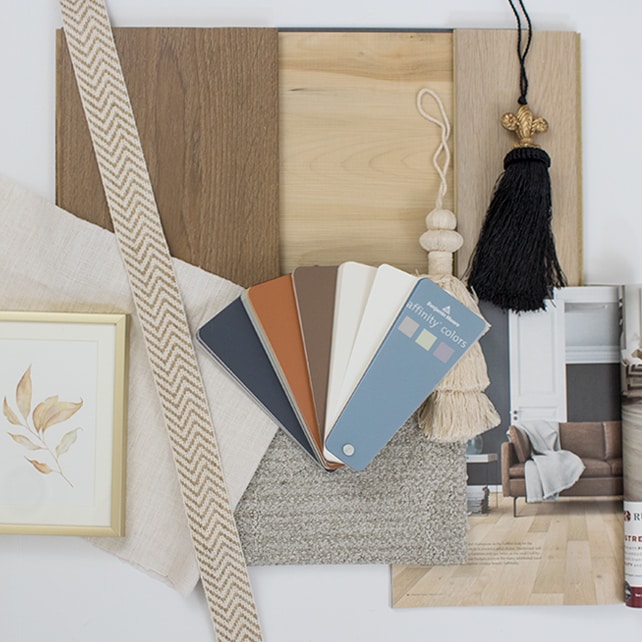 A few fabric samples, tassels for interest and additional color inspiration, and some artwork complete my mood board. What's your favorite flooring option shown? Want to see more? View all twenty of the 2020 picks over at Carpet One Floor & Home.
Creating a mood board is a great way to visualize how elements such as paint colors and flooring will look when paired together. Once you've got an arrangement you love it will also help you to stay on track and keep everything cohesive.
Plus their fun to make! I will often make my mood boards in photoshop before getting any samples. Once I have a board I'm happy with, then I'll start building the room from there.
This post was in partnership with Carpet One, all opinions are my own.