13 Outdoor Spaces to Inspire
Hello, I hope your weekend was a good one! I'm finally getting started on some outdoor projects. We got a late start this year due to the bedroom makeover but I'm all in now. I've found a ton of amazing outdoor inspiration online lately. So much so that I have to share it with you here so we can admire it together, and hopefully find a few ideas of our own to use!
I think I love this one more for the amazing building, this garage, and patio is a stunner! Architectural detail works outside as well as it does inside.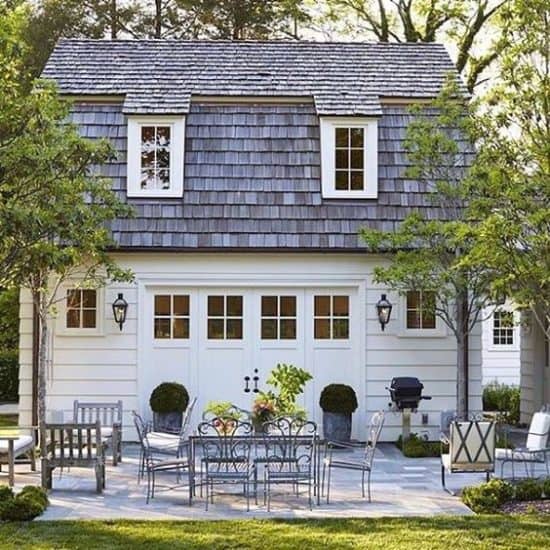 The gorgeous landscaping around this backyard patio offers privacy as well as beauty!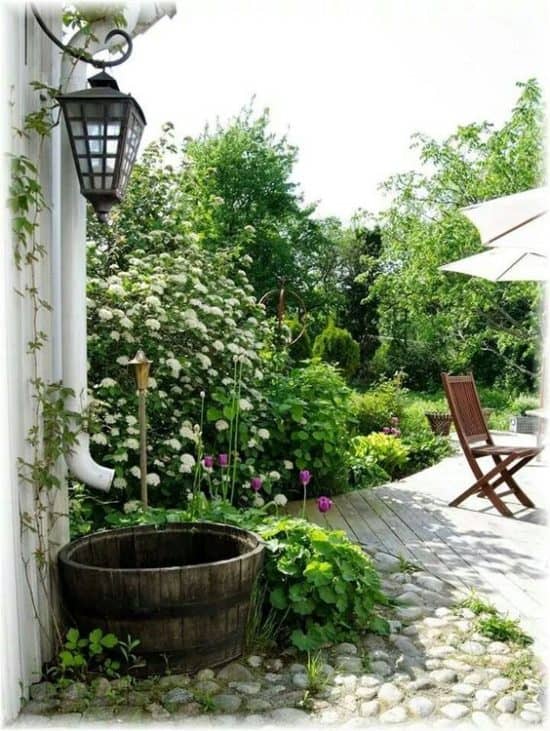 I'd love to have a pergola in my yard one day. This brick paver patio with pergola is so serene.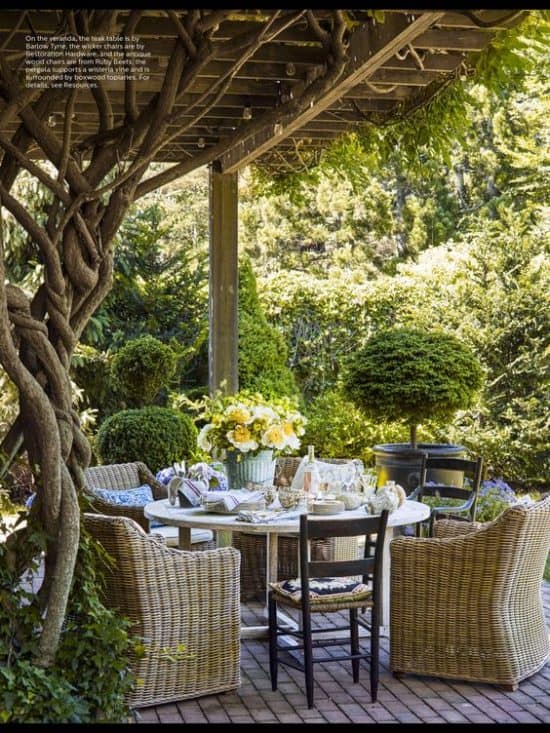 Check out the curb appeal here, this carefully curated entry way makes simple look stunning!
This makes me want to plant a garden of white wildflowers.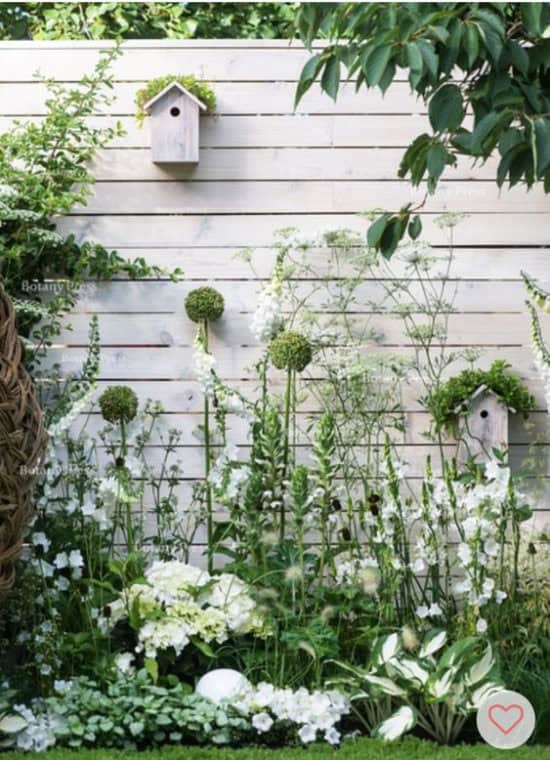 Life goals: have an amazing hydrangea garden. I'm actually working on this already but it'll take a few years before it really gets going.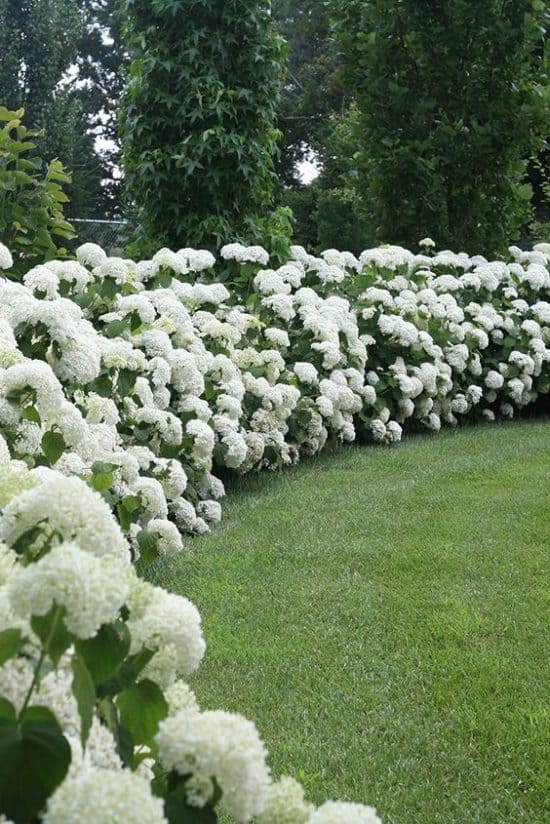 Speaking of hydrangeas (which are my favorite), look at these amazing purple hydrangeas surrounding the rustic front porch. Love!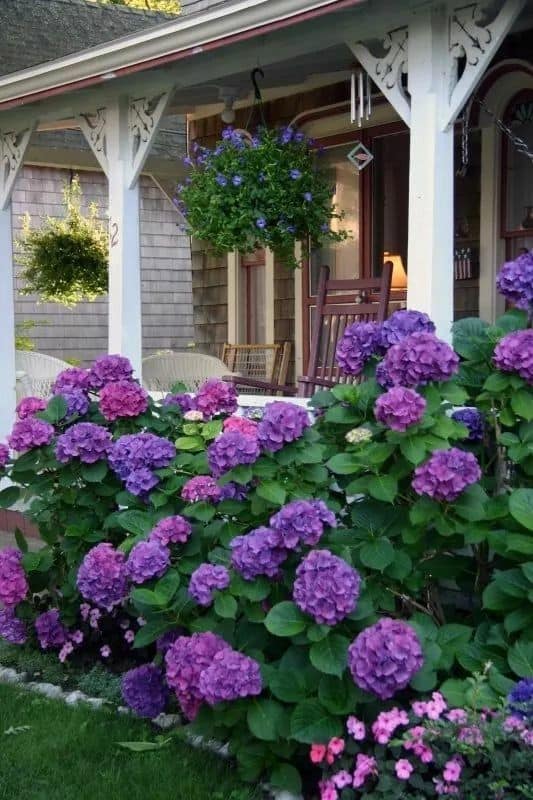 Going vertical in small spaces is another trick that works well both indoors and out. I love this idea for covering the side of a building that may not be too pretty on its own.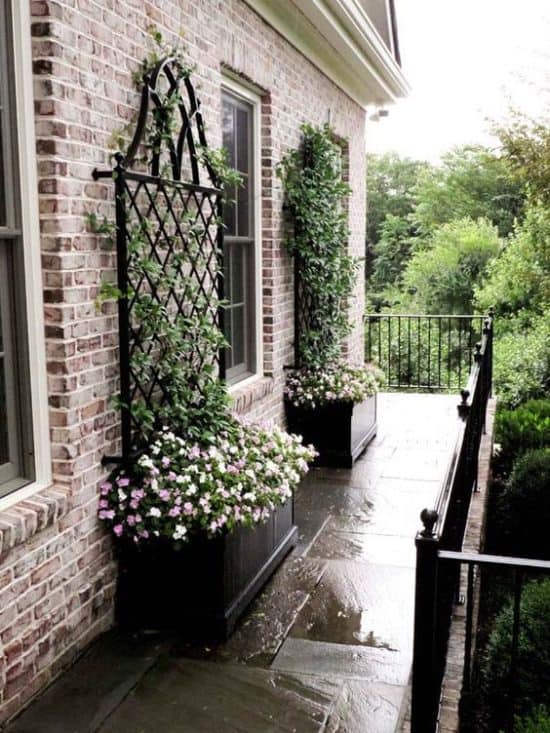 Same idea, different execution; use a simple pot and an obelisk.
I love to swim and even though this yard looks to be on the small side, it still contains a beautiful pool and patio.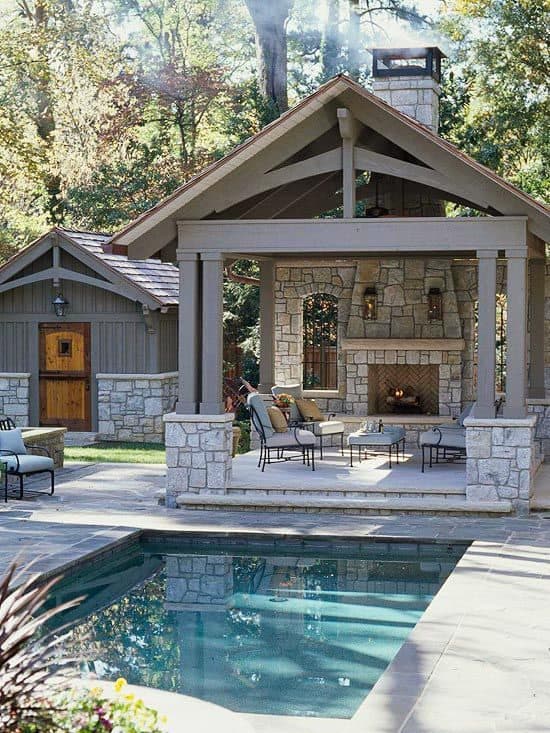 They took this screened-in porch up a notch with the striped awning, hanging baskets, and landscaping.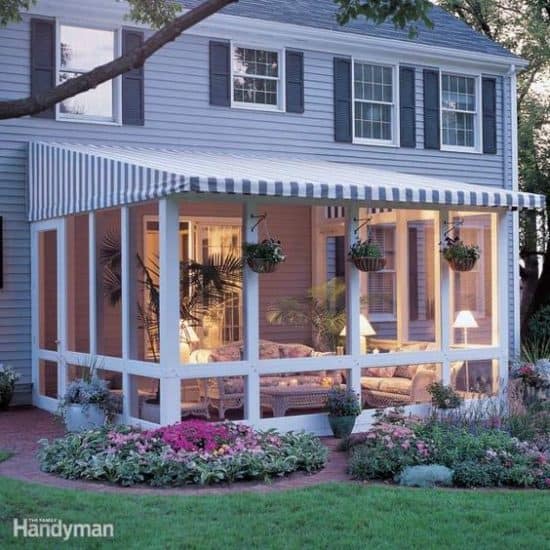 I saw this amazing deck with a pergola via Instagram, you can see how they built the pergola here.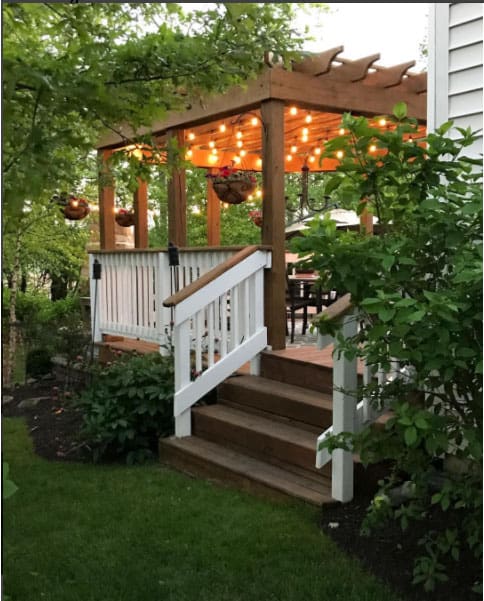 I love shade gardens, and this shady side yard with the stepping stone path looks so inviting.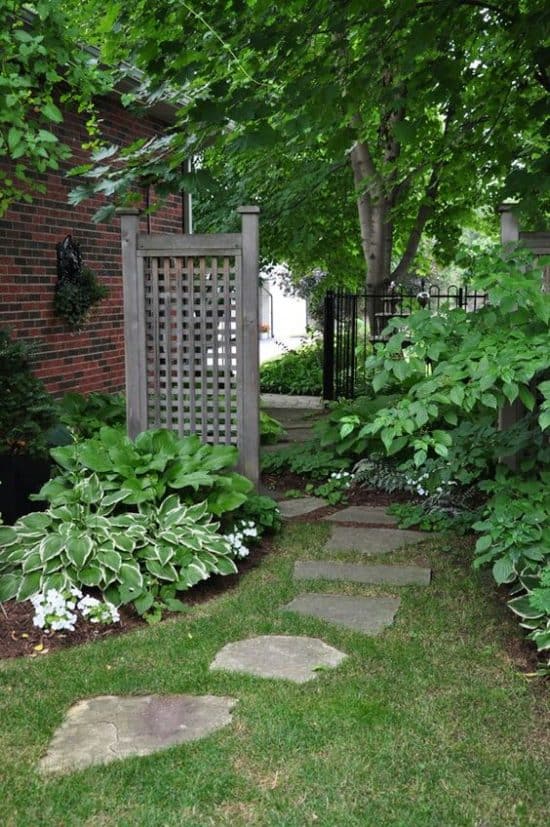 Do you have any outdoor living spaces that you are fixing up this year? I'd love to hear your creative ideas!
---
YOU MAY ALSO LIKE:
---
PIN IT FOR LATER: