11 Ways to Beat the High Cost of Decorating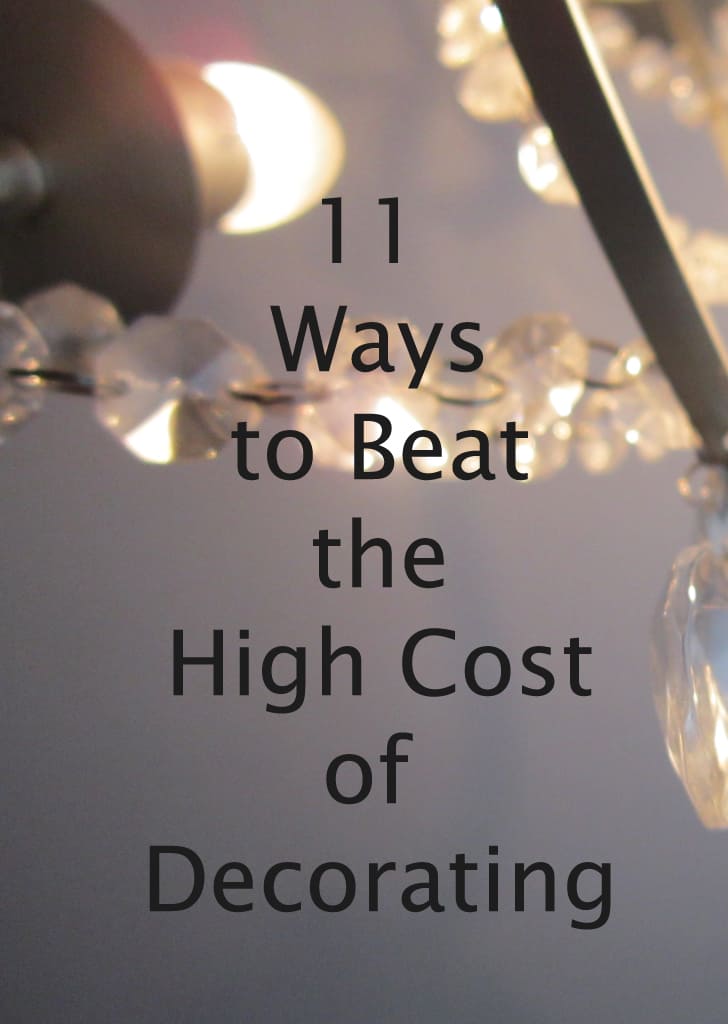 Beautiful homes don't have to cost a fortune. With a little creativity, you can have a beautiful home while keeping on budget. There are countless ways to do this, and really the only limitation is your imagination. With these ideas, no one will know you did it on the cheap…unless you blog about it! Here are 11 ways to beat the high cost of decorating.
1. Fake architectural details.  It shouldn't be a surprise that #1 involves paint. There is no better way to transform what you have on a budget than paint. Use it to add some architectural details!
Here they not only painted the headboard on the wall, they painted faux trim work too. Beautifully done!
interiors by kenz
This next one is really ingenious! Want to beef up the baseboards without having to buy & install new ones? Buy a thin piece of molding, attach it a few inches above your existing baseboards & then paint it all white.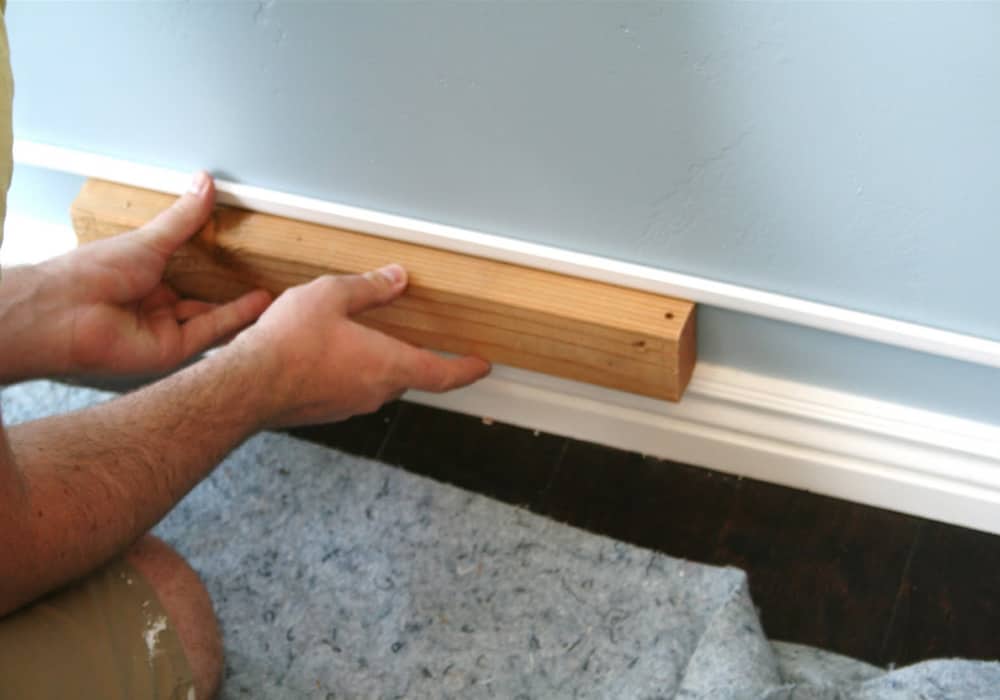 House of Smiths
Painted on picture frame molding works too.
Prairie Perch
2. Stretch your flower budget.   After paint, greenery is my second choice for freshening up a room on a budget. Bud vases stretch a bouquet of flowers. No bud vase? Reuse small empty glass bottles. I keep the glass spice jars, they are perfect for this.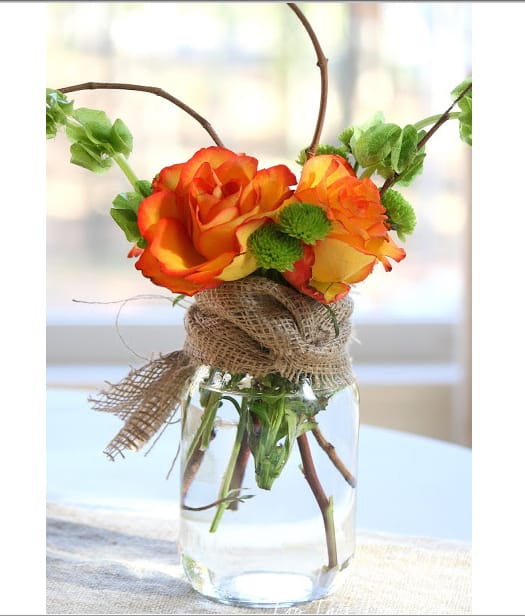 goop
3. Use free things from nature.   I love natural elements in the home and would use them even if I didn't have any budget limitations. Branches, seashells, acorns and pine cones are all great choices & can be switched out with the seasons.
Via Home Modish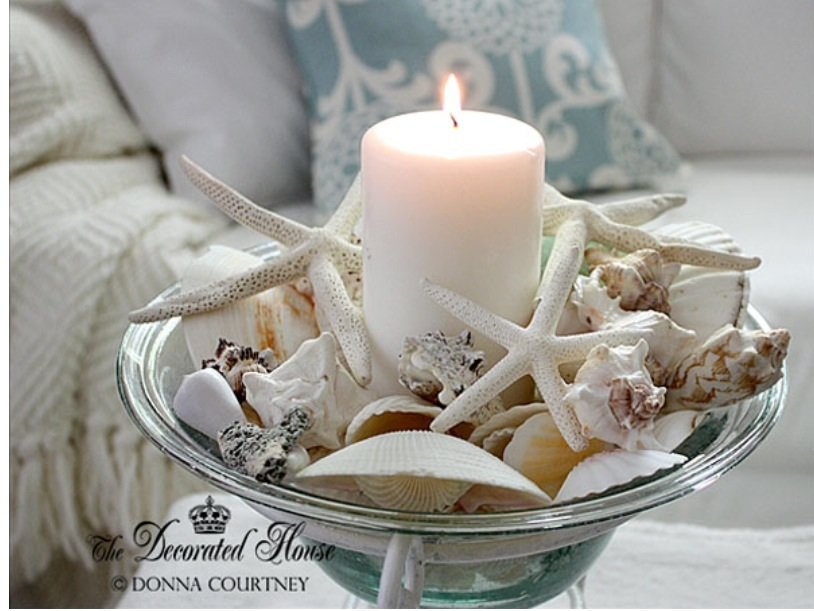 The Decorated House
All You
4. Curbside/Craigslist finds.
Curbside finds are the best, but not so readily available. My next choice is Craigslist. I love this chair makeover from Celebrating Everyday Life. The fabric, the color, it's perfect.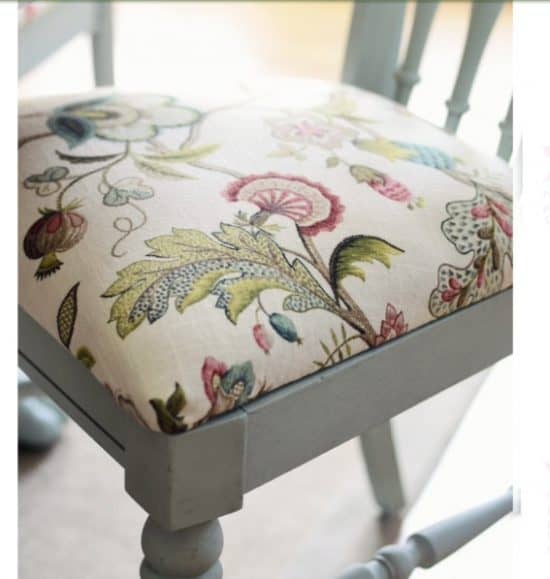 Celebrating Everyday Life
Vintage fans like the one shown in the next photo can sell on Etsy for around $80. I found this one curbside. My husband re-wired it & I painted it.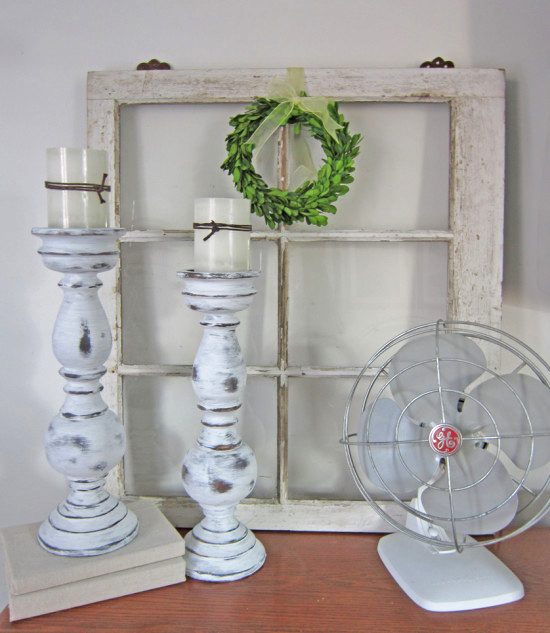 Here are a couple more Craigslist finds transformed with paint.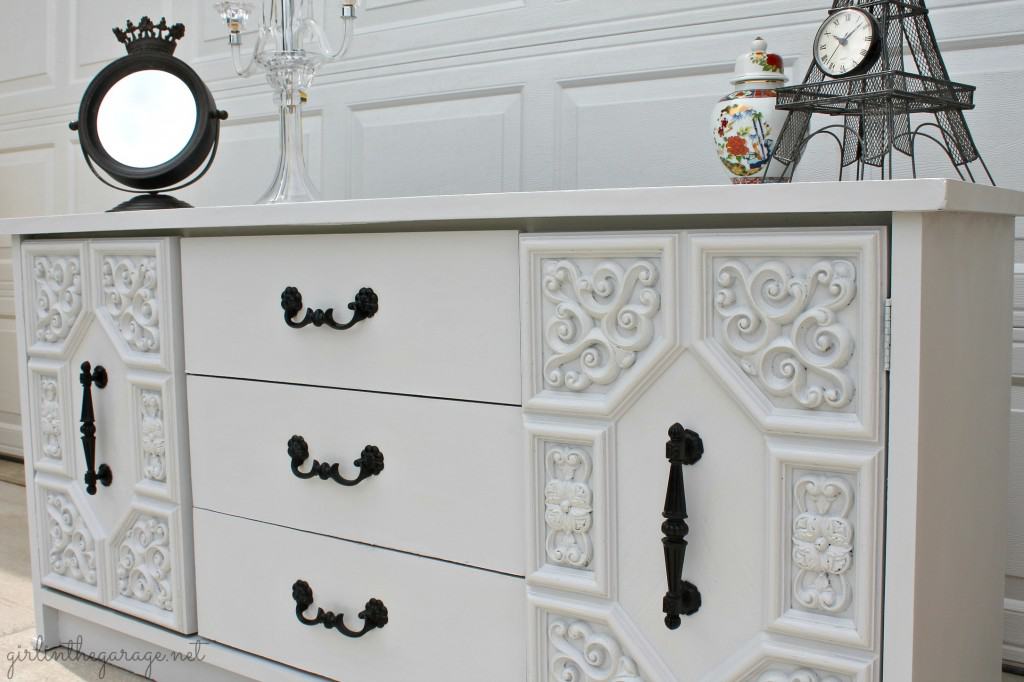 The Everyday Home
Just A Girl and Her Blog
5. Line bookshelves.
Change the look of boring bookshelves by lining the backs. Some ideas: use paint, wallpaper, fabric, or even wrapping paper.
 Meyer Interiors
Oh My Dear
6. Paint… the front door to liven up the entry. Or the kitchen cabinets to totally transform the room.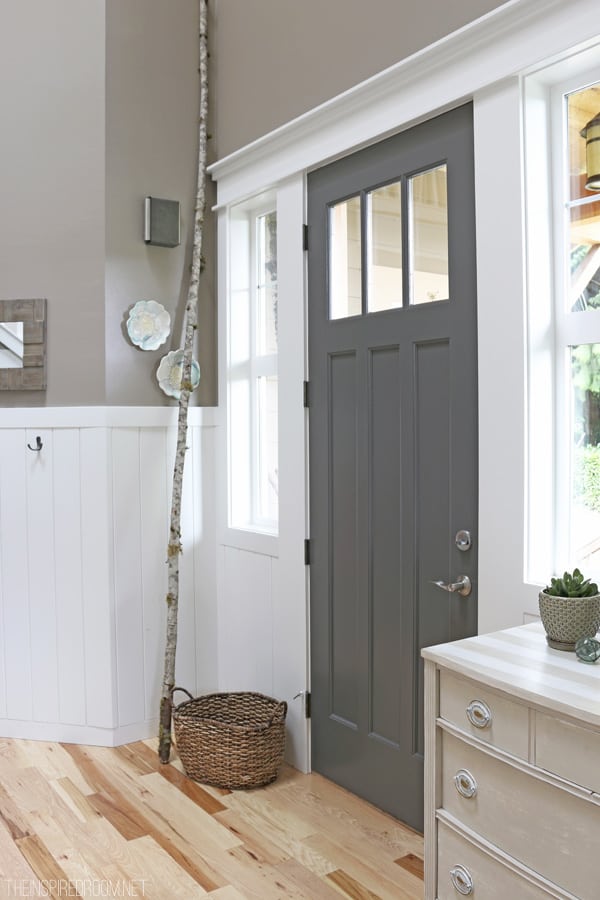 The Inspired Room
Everyday Enchanting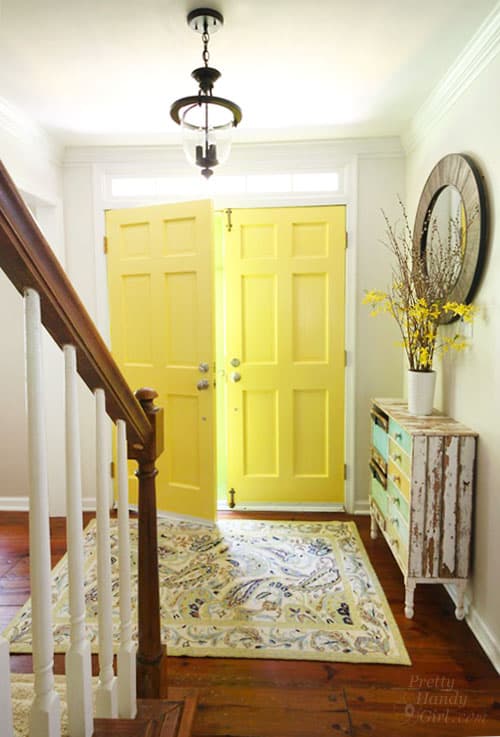 Pretty Handy Girl
7. DIY wall art… frame pictures from books,  magazines, or calendars. You can also frame fabric, scrapbook paper, or maps. I did a post on framing fabric awhile back, you can see that here.
Allison at 235 Designs needed a large-scale piece for her entry so she made one herself…using posterboard and paint.
Two Thirty Five Designs
For my own DIY wall map that hangs in my family room, I used map prints I bought on eBay for around $20 with Wal-Mart frames. The sideboard shown was also a total score for only $50 at an antique store. You can see how I transformed that here.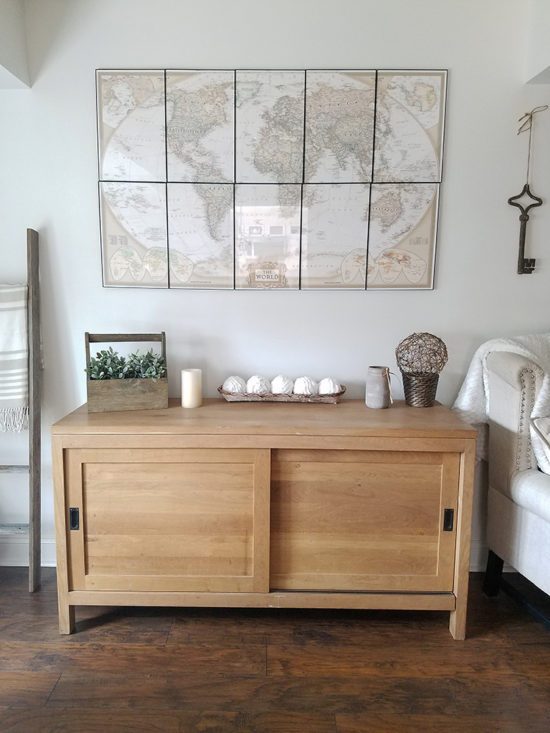 8. Budget fabric options.
Fabric can get pricey. These creative bloggers found other options.
Make an area rug from a tablecloth!
Dream Book Design
Curtains from sheets!
Take the Side Street
Throw pillows from napkins!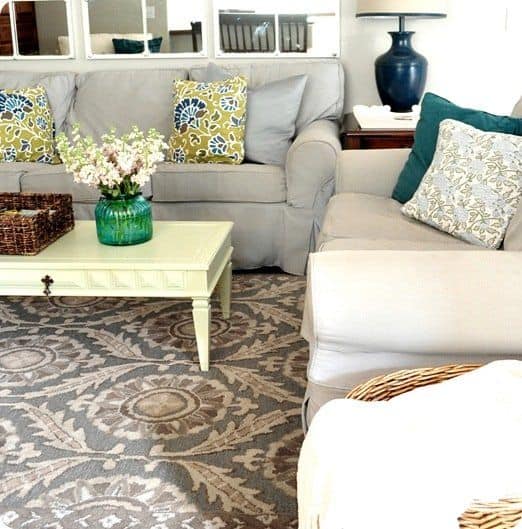 Centsational Girl
9. Rearrange your wall art… rearranging furniture is good, but how about rearranging your artwork? Take everything off the walls and switch it up. This works for accessories too.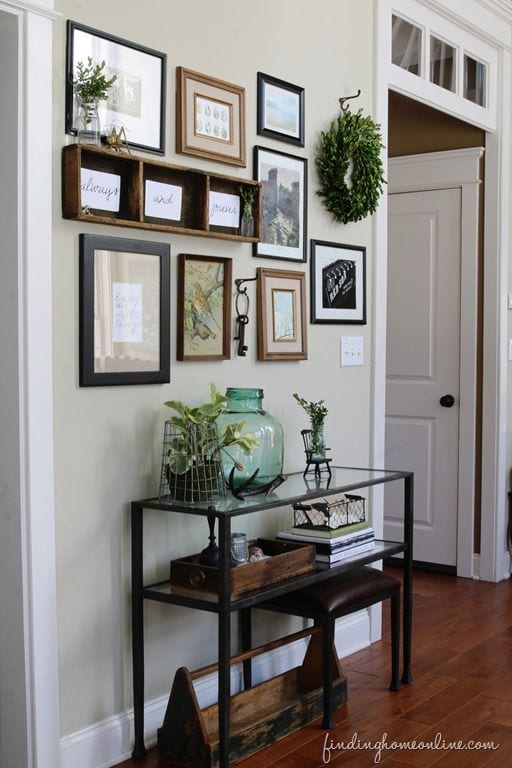 Finding Home Online
Pottery Barn
Ballard Designs
10. Decluttering.  Sometimes you just need to remove things rather than adding more things! Keep it simple.
via Stylish Livable Spaces
via mom toob
11. Switch out the small things…cabinet knobs, light switch covers. Sometimes the little details can make the largest impact.
Ikea Hackers
I really hope some of these budget decorating ideas inspired you! If you put in a little time and creativity you can have a home you love without breaking the bank!
Update: Check out my new eBook, The Ultimate Guide to Beating the High Cost of Decorating for more practical ideas and inspiration!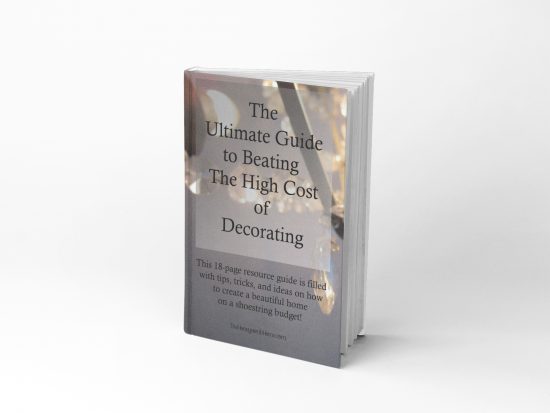 You may also like 20 cheap decorating ideas it's filled with even more budget-friendly home inspiration!!