Are you a fan of all-white Trim? Classic white trim is timeless. But the case can be made for darker painted trim too. White trim is so expected. By going darker you can highlight architecture, and add interest and depth. Darker trim can also warm up a room.
"Think of trim like the frame of a painting".  Sherwin-Williams
Black trim creates an elegant contrast with the light walls. If you have beautiful windows or doors, painting the trim black can really call attention to them and highlight these features in your home.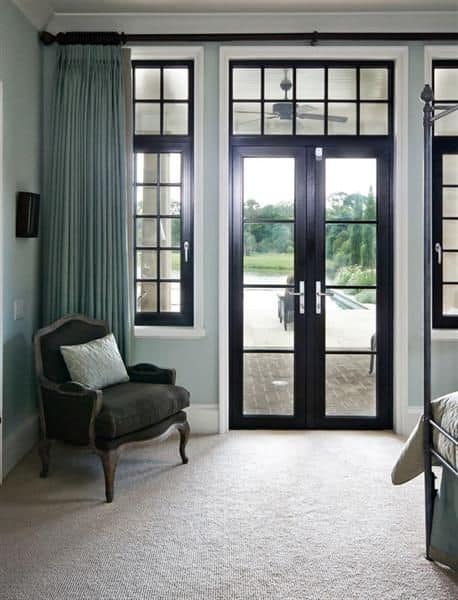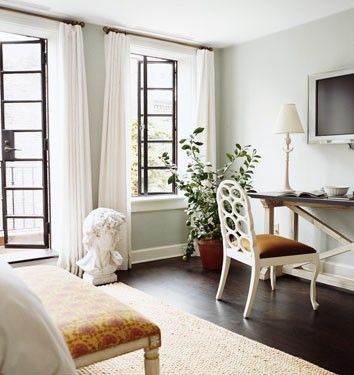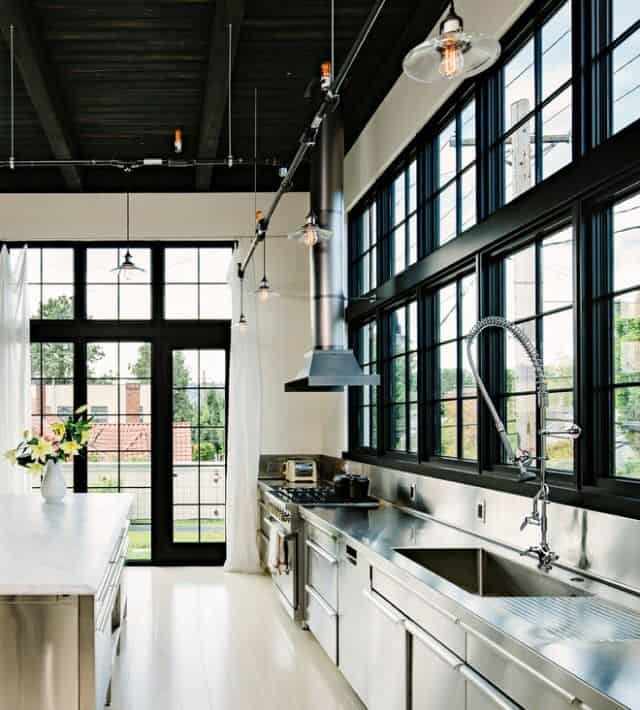 via Pinterest
Of course black and white aren't your only options. Look for colors that complement or contrast each other. This trim color is warm and keeps this room interesting.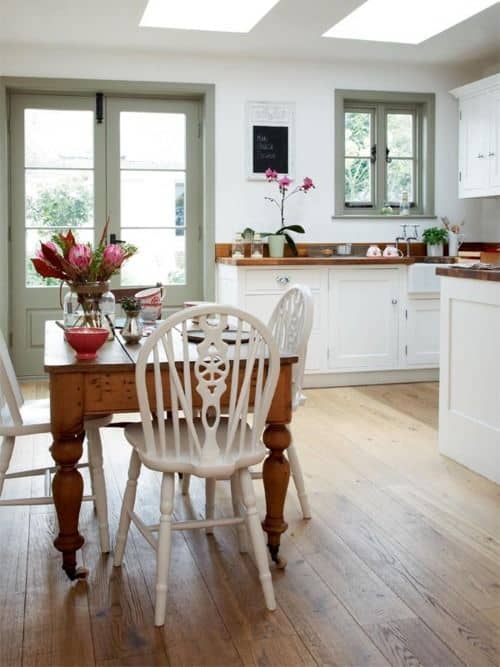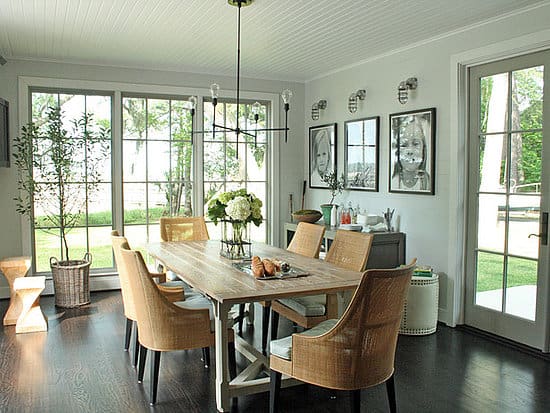 The trim framing this door really draws your eye to this entrance and ups the curb appeal.
Another option is to paint the trim the same color as the walls. This helps with continuity in a small space.
I love this bright porch. That trim is the perfect shade of blue.
If you love color, why not continue those color accents into your trim work? Or add a little pop of color to an otherwise all white room.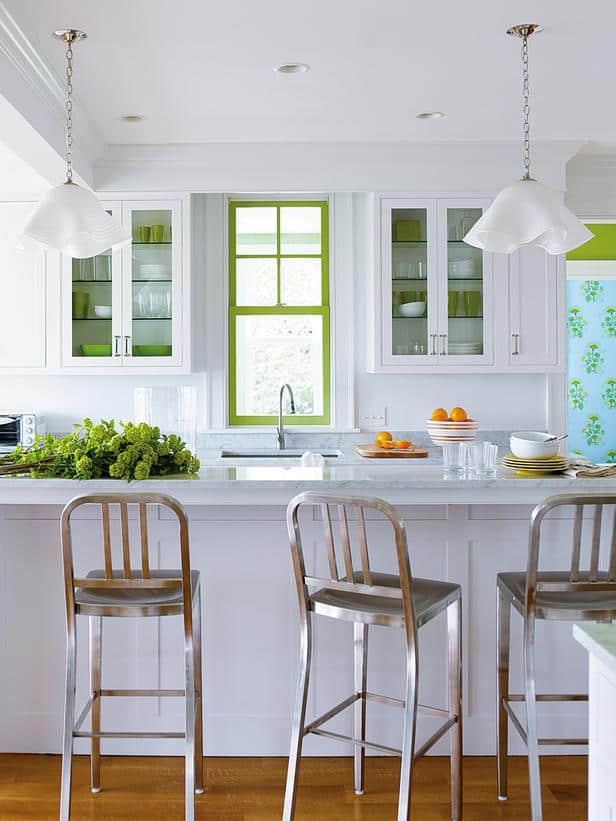 The great debate:  whether to paint wood molding? I usually say yes, but here is a great case for keeping those wood moldings!
Another option is to paint the trim the same as the wainscoting & highlight those architectural details!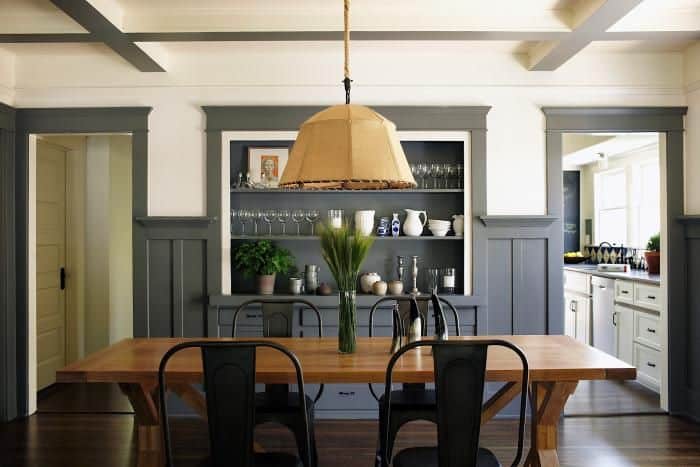 Just painting the doors adds interest to an otherwise neutral space.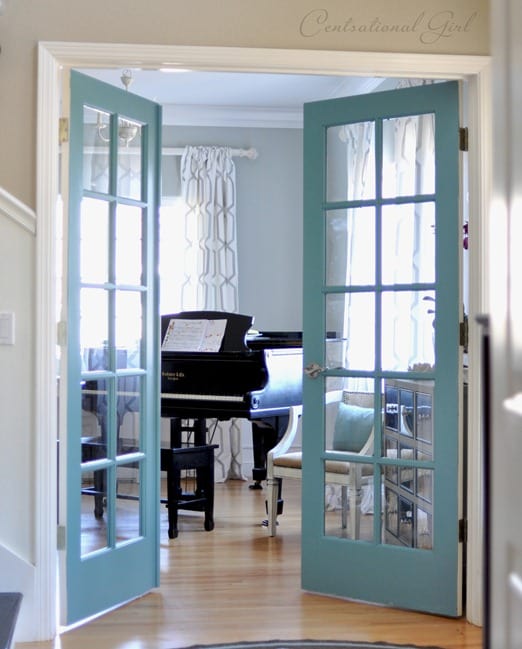 Pretty much the perfect entry foyer. White plank board walls, wood stairs with white risers, and black mullions.
Which do you prefer? Classic white or bold color?