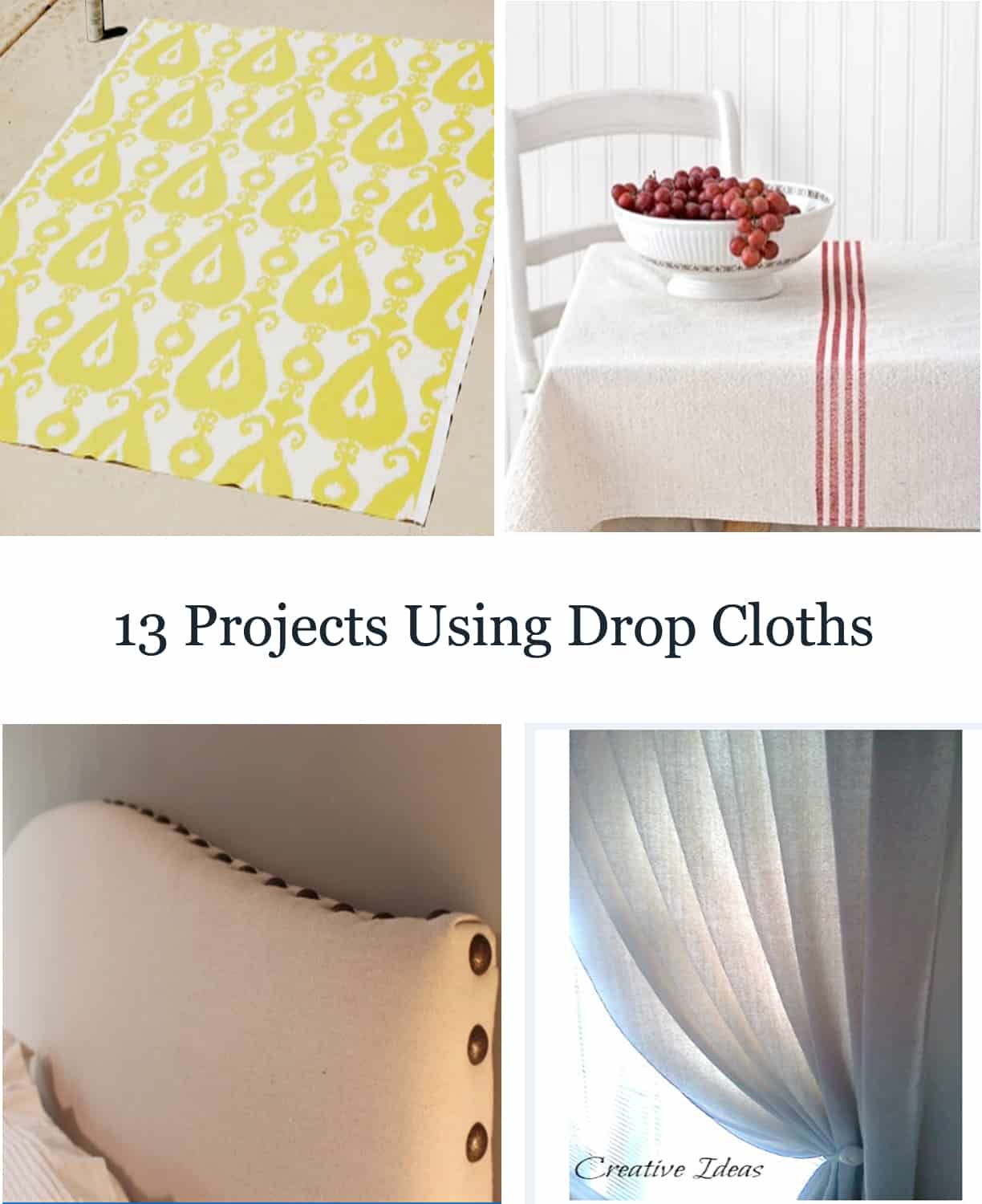 While putting together a recent post about decorating your home on a budget I was looking for affordable fabric options. I came across several amazing projects using drop cloths in place of fabric. You can have the look of linen or twill for a fraction of the price.
This headboard looks exactly like the Pottery Barn version.
Tenth Avenue South
I found several drop cloth pillow covers. Here are two of my favorites. Drop cloths make a great background for getting the look of grain sack.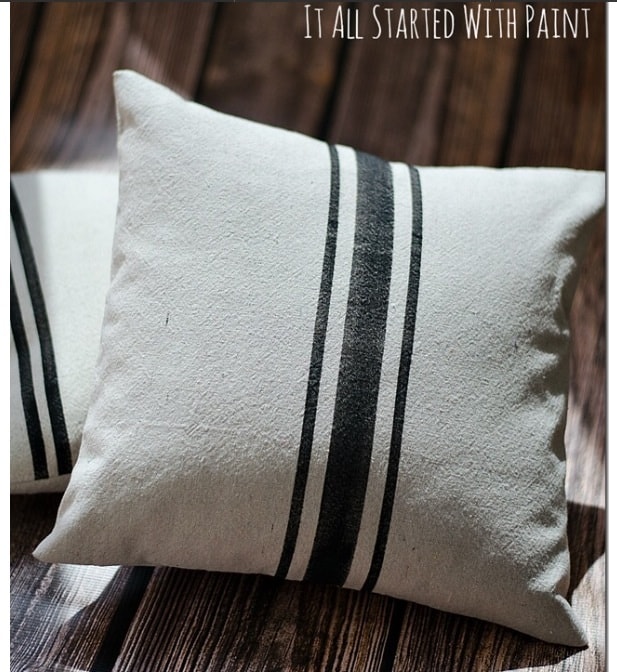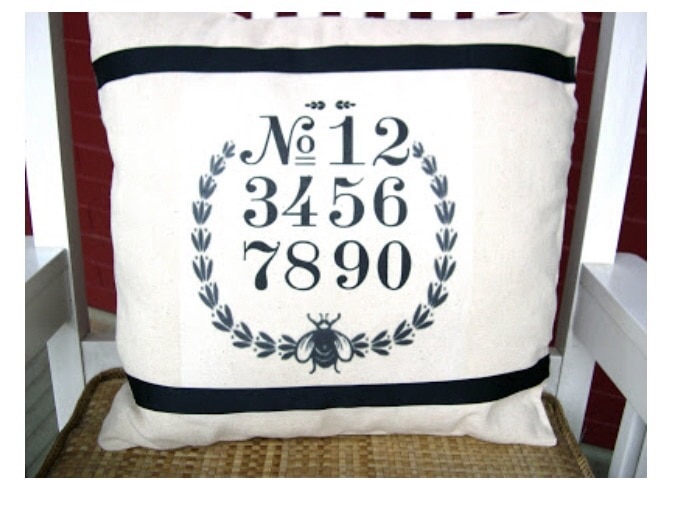 Another grain sack project, this time in red. This table-cloth came out great!
You can even make rugs!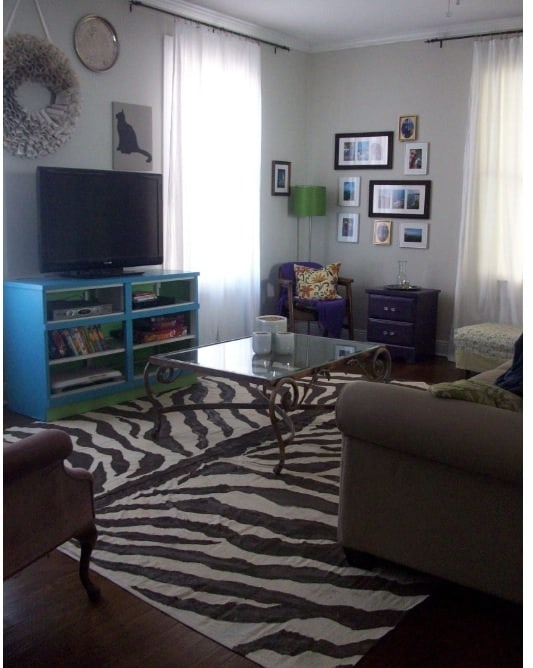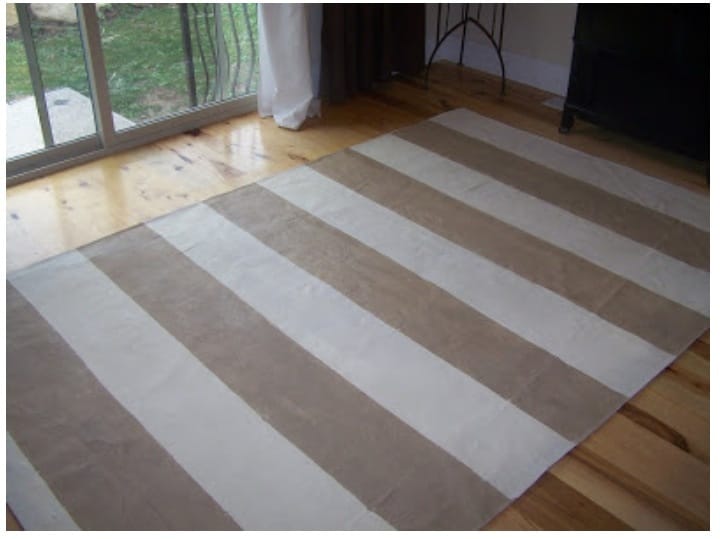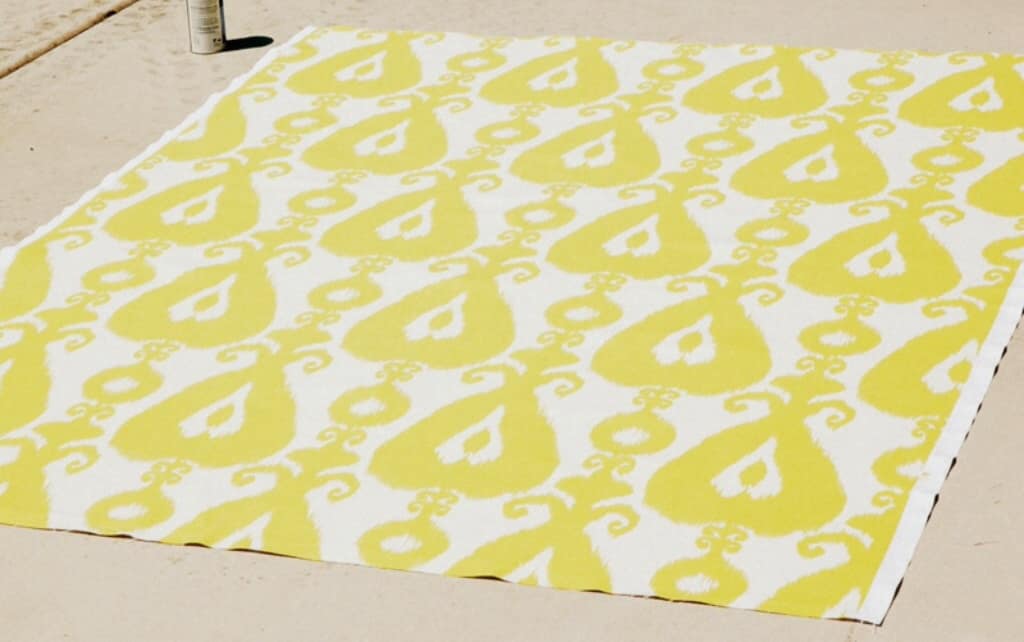 Hate your sofa? Make a no-sew drop cloth slipcover.
How about a bed skirt from a drop cloth?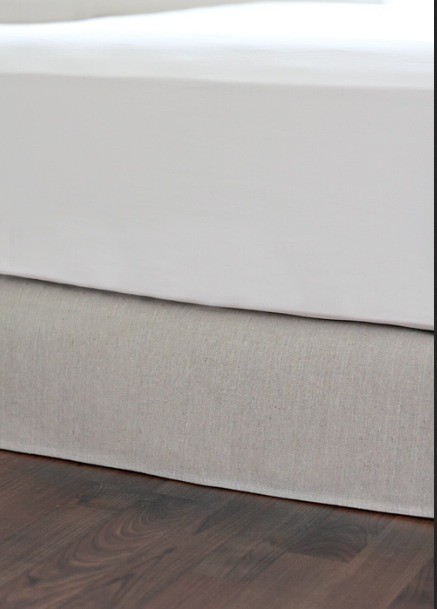 Use them for curtains. You can bleach the drop cloth before using to get a softer look as shown in this next picture.
Drop cloth outdoor curtains are a good alternative to expensive outdoor fabrics.
Drop cloths come in a variety of sizes for whichever project you decide to tackle. One tip before you start a drop cloth project, wash & dry the cloth to pre-shrink it. Also,  adding bleach to the wash it will lighten up the color as mentioned above. Have you made any drop cloth projects?