Vintage Christmas Ornaments: How To Make Your Own!
I know making your own vintage Christmas ornaments is an oxymoron. But wait for it, because this is a good one!
Growing up I remember having these little Putz house ornaments on our Christmas tree. Ours are long gone now so I looked them up online and was surprised at how much they cost. And most aren't in good shape.
Then I came across this kit to make your own. It comes with everything you need to make 5 Putz houses and 1 church.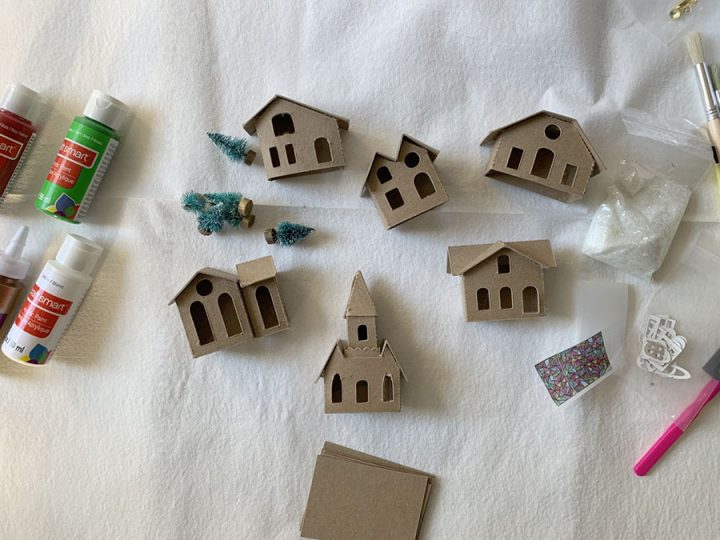 Included with the kit are 3 bottles of paint and there are 6 color combinations to choose from when ordering. I went with white, red and green.
First, I painted the roofs, the church, and cardboard bases white.
The kit comes with little windowpane cutouts for each of the houses as well. You have to glue them to the white vellum paper before gluing them to the houses. For the church, stained glass paper is provided.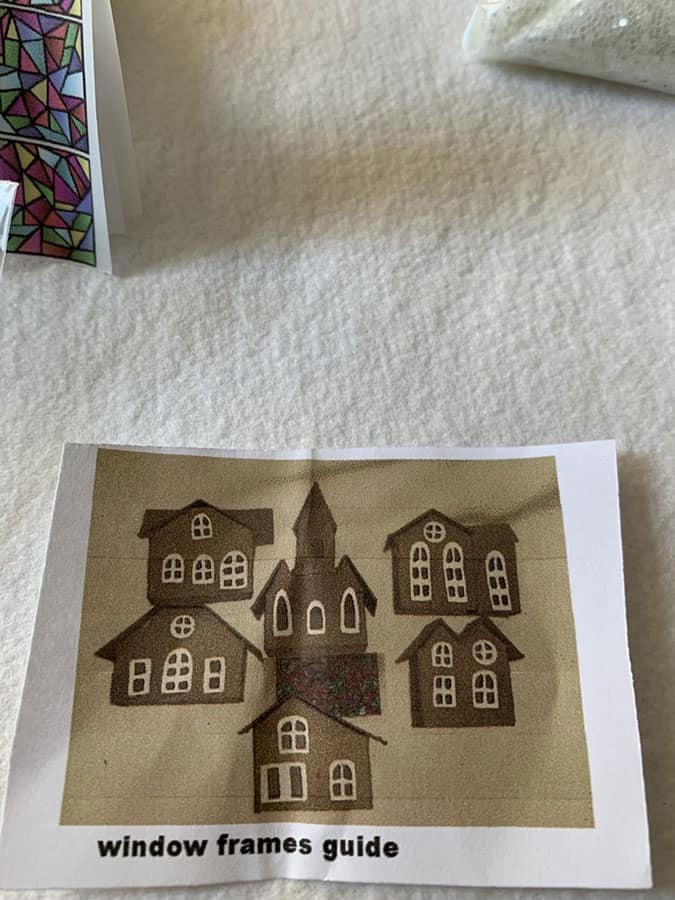 A window frame guide is also included which is helpful. It could get confusing figuring out which window goes where. I painted the houses completely first and then worked on the windows second.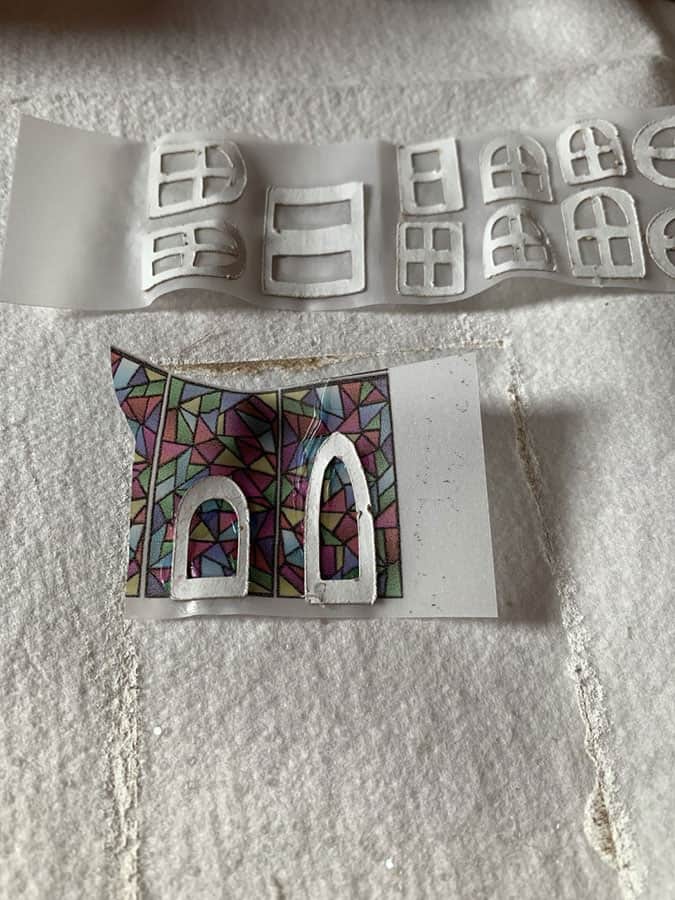 The windows are tiny, I found it was easiest to attach them to the house using tweezers.
Don't worry if your paint lines aren't perfect, you can easily cover that up with the glitter later.
When the houses were painted and dried, and the windows attached, I glued them to the cardboard base. You can use the glue that comes with the kit but the instructions do say hot glue will be more sturdy for this step so that is what I used. I also used hot glue to attach these adorable bottle brush trees to the base.
When I was looking up Putz houses online before finding this kit, one thing I read was that authentic Putz houses used large sized glitter. So I really liked that the glitter included with this kit was the large type.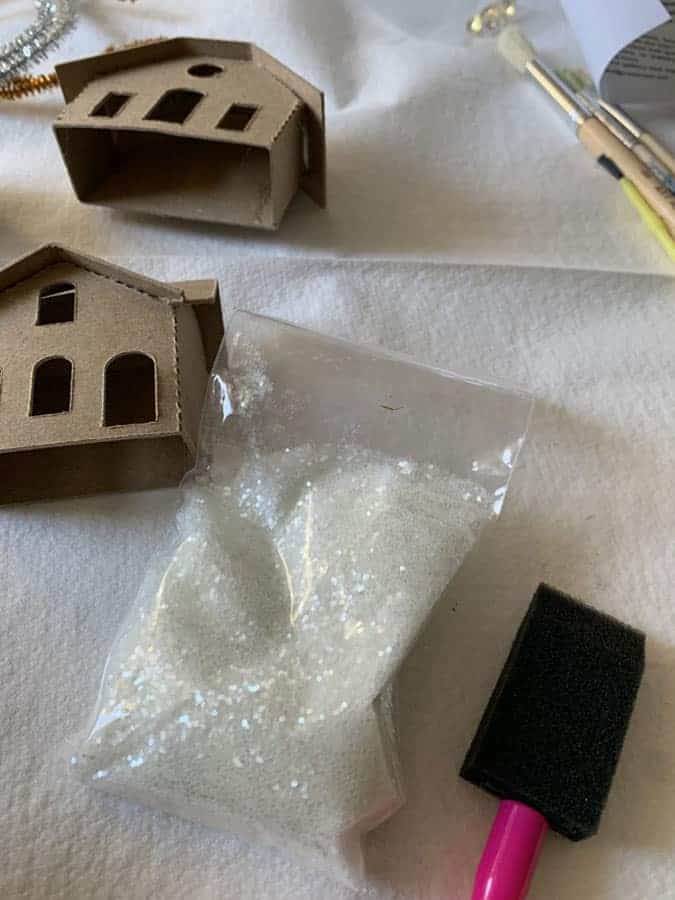 Once the houses were assembled, I used the foam brush to apply the glue to all the roofs and bases, Then I loaded them up with the glitter.
Isn't that so pretty?? The house kit does come with pipe cleaners for hanging these on the tree. But it did not come with the ornaments hook holder you see on top of the house above. I found those online separately.
My original plan was to hang these on my tree, but now I may use them somewhere else for decoration. My tree theme for this year changes daily, lol.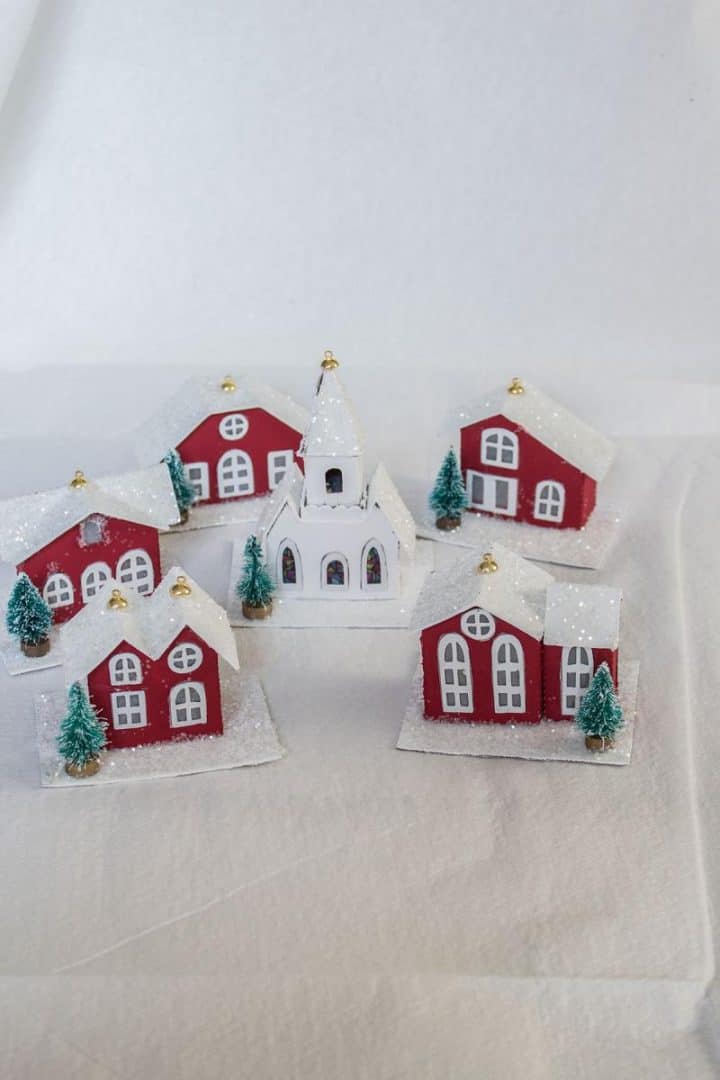 There are so many different ways to decorate with ornaments and these would be adorable as their own little Christmas village. Keep in mind these aren't perfect (they're cardboard after all) but the original Putz houses weren't either.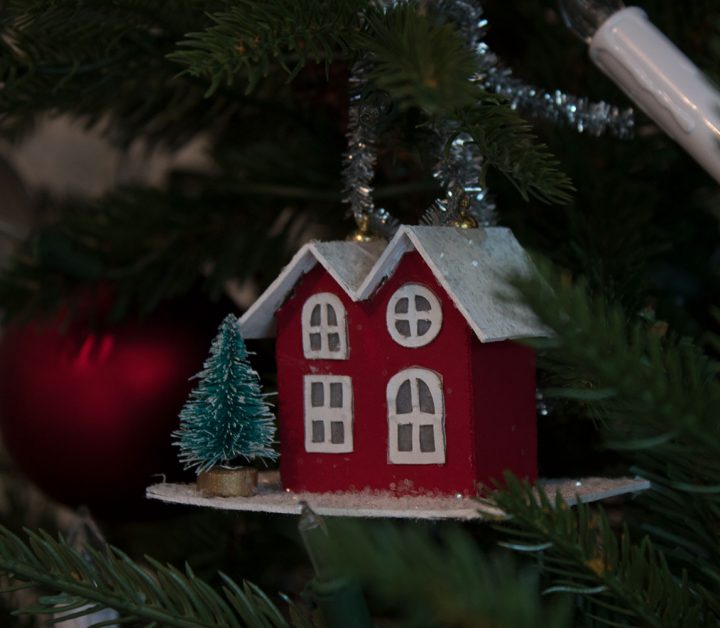 These vintage Christmas ornaments would also make a great gift idea for someone who would appreciate the nostalgia.
Because Putz ornaments are made of cardboard it's understandable they may not stand the test of time. Most of the original houses I saw online were in bad shape and were overpriced. However, if you pack them very carefully they can last years.
This was the most complete kit that I found online. Below I'm linking several more similar sets I spotted. I'm including these in case the above sell out.

---
YOU MAY ALSO LIKE: