Steal These 7 Simple Christmas Tree ideas
I spend a lot of time planning my Christmas tree every year. I always look for inspiration online, and every year I'm drawn to a natural or simple Christmas tree style.
Last year I went with a woodland-themed Christmas tree. I didn't use a single ornament on it, only natural elements. Some real, some fake, but it was my favorite tree so far. What I felt was a little lacking was the tree itself. Though beautiful, it had such a triangular artificial tree shape it lacked the natural beauty.
This year I finally splurged and bought myself a really pretty shaped artificial tree. And I like it so much I may go with a slightly undecorated or natural look.
Here are some of the simple Christmas tree styles that are inspiring my decorating this year.
This first one has the pretty shape I like. I also love the pretty glitter pinecones ornaments. Another element I find draws me in is when the ornaments are very uniform or repetitive (for lack of a better word).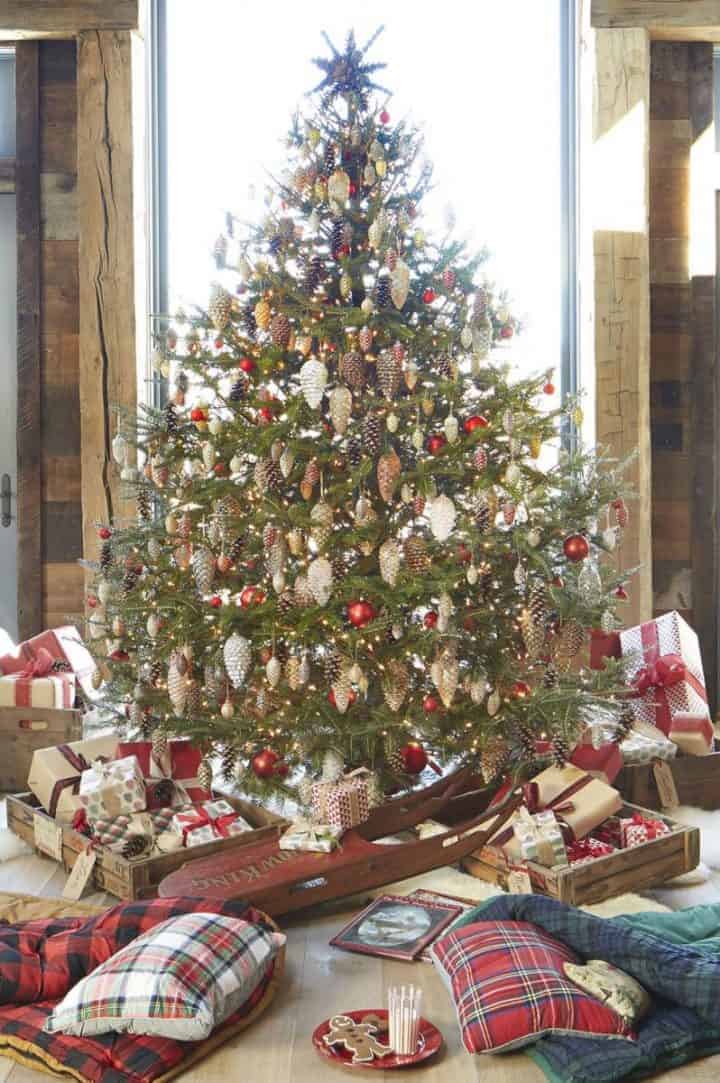 Normally, I like the fattest, fullest tree I can find. Even though the one below is a little sparse I still appreciate the natural beauty of it.
Now, this is a full tree! It's so pretty the ornaments are almost secondary to the tree.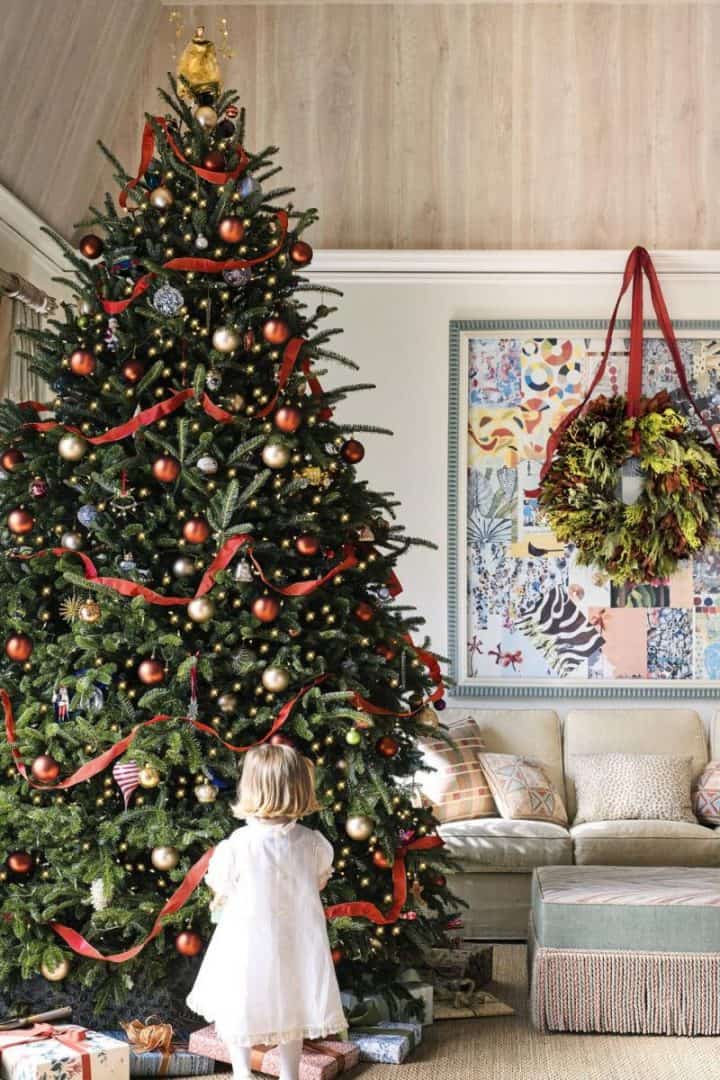 I considered an all-red ornament theme this year after seeing this gorgeous tree.
The next tree here doesn't take up a ton of space but is so beautiful. I do love the classic gold ornaments. I have a gold ornament set we got at Sams club several years ago and I never get tired of them. They're a classic staple.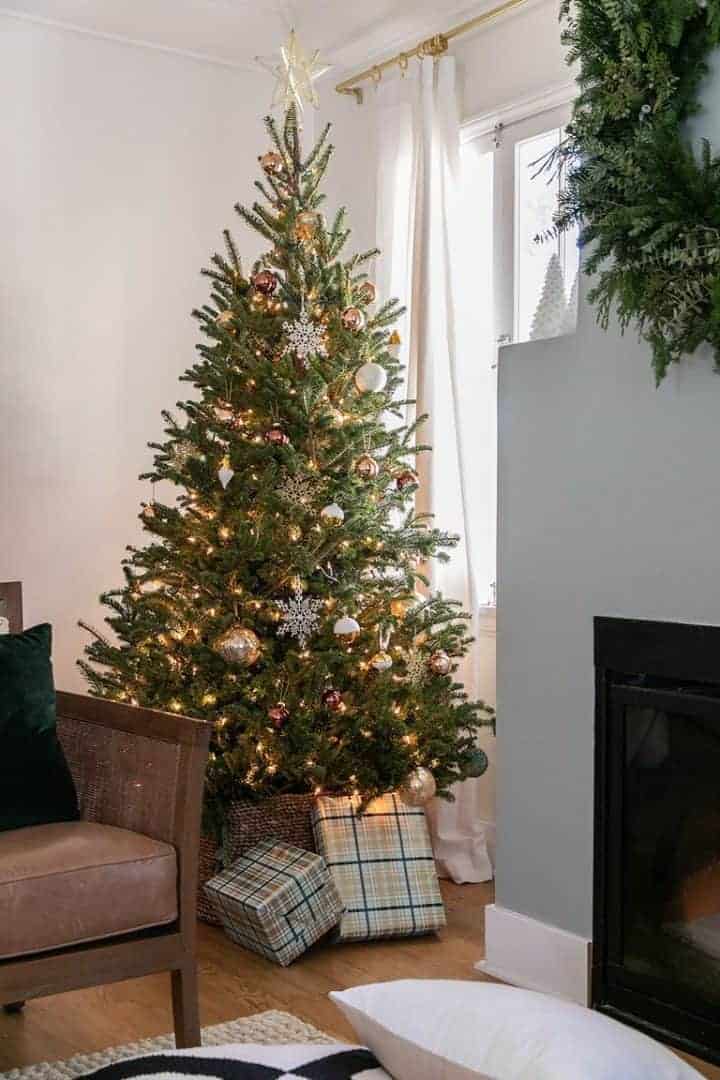 The colors of nature used on the tree below really stood out to me.
And this last simple Christmas tree might be my favorite. It's so understated and undecorated but SO pretty!
Do you love your tree with fewer ornaments or more?
---
YOU MAY ALSO LIKE…