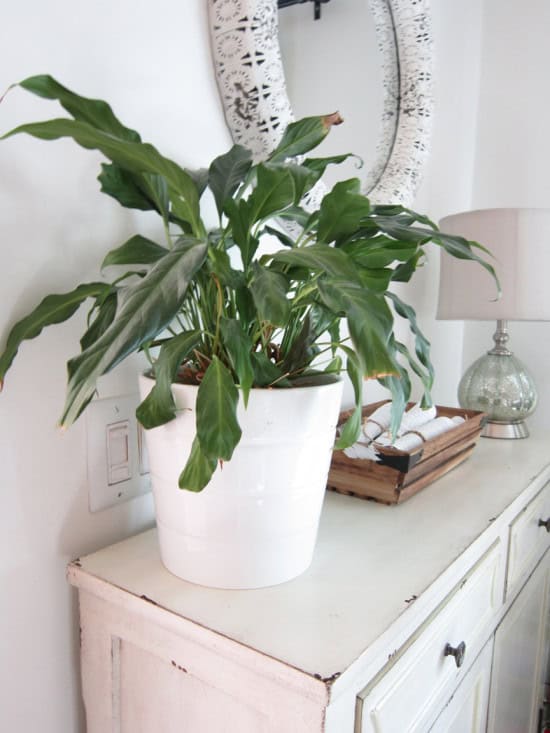 I'm so over winter already.  This is the first week that we've had below freezing temps here in NJ and I'm ready for spring.  I'm ready to get outside and start working on my flower beds.  But since I have a long wait and we are expecting snow this weekend,  I'm experimenting with some indoor plants.
I like to think I have a green thumb but my husband, John will try to tell you otherwise.  As I always mention, fresh greens and flowers can really wake up your space.  When picking house plants I try to pick varieties that purify the air as well,  which is especially helpful when we are stuck indoors for weeks on end.  I put together a list of the 10 best purifying house plants.
1. Peace Lily :  These top the list as far as air purifying goes.  I've had mine for years (shown in photo above, see John?) and it's very low maintenance which is an added benefit.
2.  Ivy:  I recently bought a little ivy plant, and it doesn't look anything like the one shown below.  Maybe one day I'll get it there.
3.  Ferns:  These are resilient plants, I have one garden outside where nothing ever survives except the ferns.  My husband calls those the prehistoric ferns.  They make great air purifying houseplants as well, and come in several varieties.
4.  Spider Plant:  According to this article, spider plants are one of the most adaptable houseplants.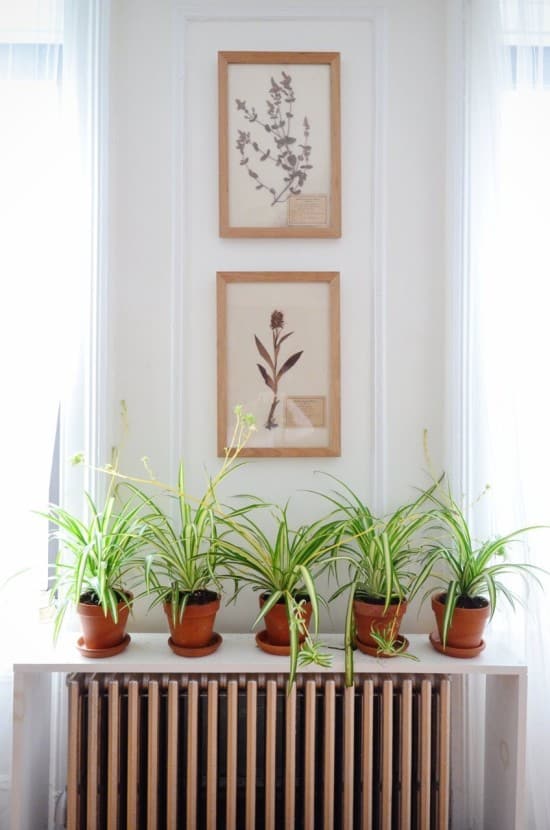 5.  Snake Plants: I read another article that the best place to keep snake plants (shown on the floor, center below) is in the bedroom because it converts CO2 into oxygen at night.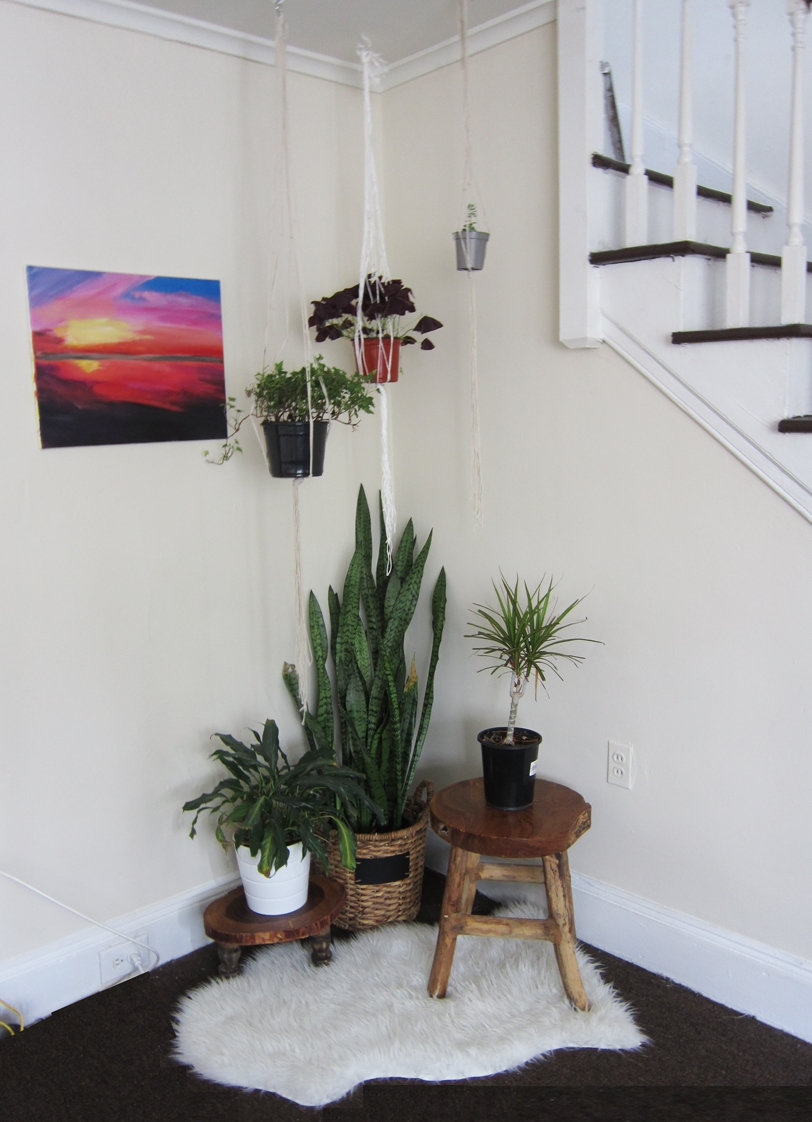 6.  Golden Pothos:  Can we just pause here and appreciate how amazing this bathroom is?  Golden Pothos are easy to grow vines, thus giving it that beautiful spillover effect when set on a shelf.
7.  Aloe Vera:  Aloe Vera is a succulent.  You probably already know that aloe vera is a good treatment for skin irritations such as burns, but it has other healing properties too.
8.  Rubber Plant:  These prefer bright but indirect sunlight and can grow up to 10 feet tall.  Because of that, they may not be the best house plant for small spaces.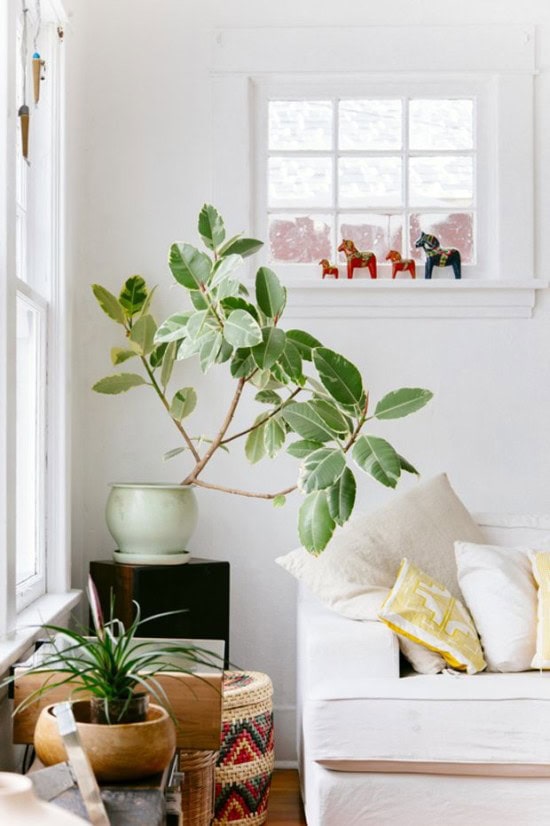 9.  Weeping Fig:  This plant doesn't like changes in light or temperature, so keep it in the same place for best results.
10.  Bamboo Palm:  These also need bright, indirect sunlight.  I picked up a little bamboo plant at Ikea and my husband loves it.  You can read how to care for your bamboo plant here.
In case my daughter, who is studying animal science,  happens to read this I cannot end this post without mentioning that some house plants can be toxic to animals.  If you have pets you should check with your vet on that.  My dog doesn't bother with my plants but the cats are a different story.  Case in point shown below.