One Serving Tray Three Ways
Three different ways to style a serving tray to brighten up your home for Spring!
Spring is in the air, you guys. It's getting close now, only a few weeks to go! While I'm gearing up for a thorough round of spring cleaning, I couldn't wait to add a little touch of spring decor!
I was browsing for serving trays at The Home Depot and noticed this beautiful basket style tray. Right away, I imagined it filled with flowers. What says spring better than baskets filled with flowers?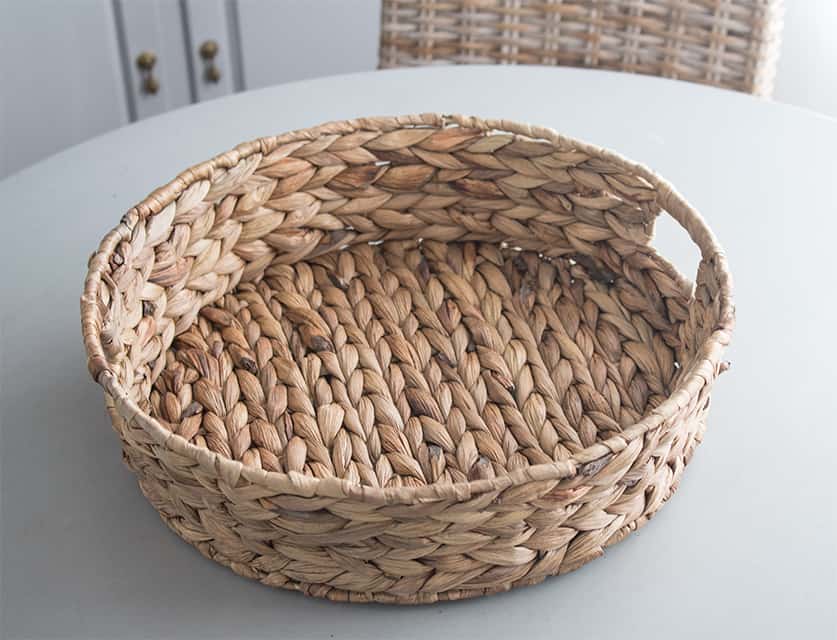 The tray is made from water hyacinth (so cool) and is totally affordable.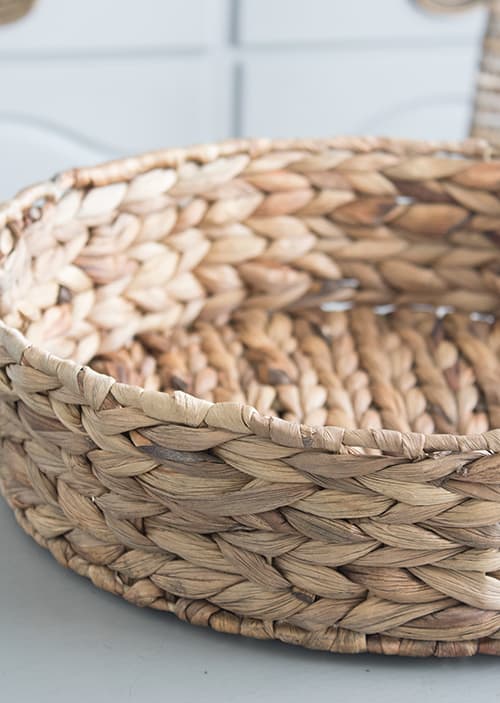 I have noticed lately that The Home Depot is really becoming a home decor destination. It's not just for power tools anymore. They offer leading brand names in every decor category.
Both serving trays and baskets are such versatile decorating accessories that I know I'll get tons of use out of this.
While I was deciding how to style it, I thought it might be fun to share with you a few of the ways I experimented with it.
Style 1 – Breakfast Serving Tray
I used it one morning to set up breakfast. It's the little touches like this that make something ordinary, like breakfast time, a little more special. Routines can get dull, especially in the winter months.
The tray could also be used as a cute snack, coffee or cocktail tray as well. The kitchen possibilities are endless.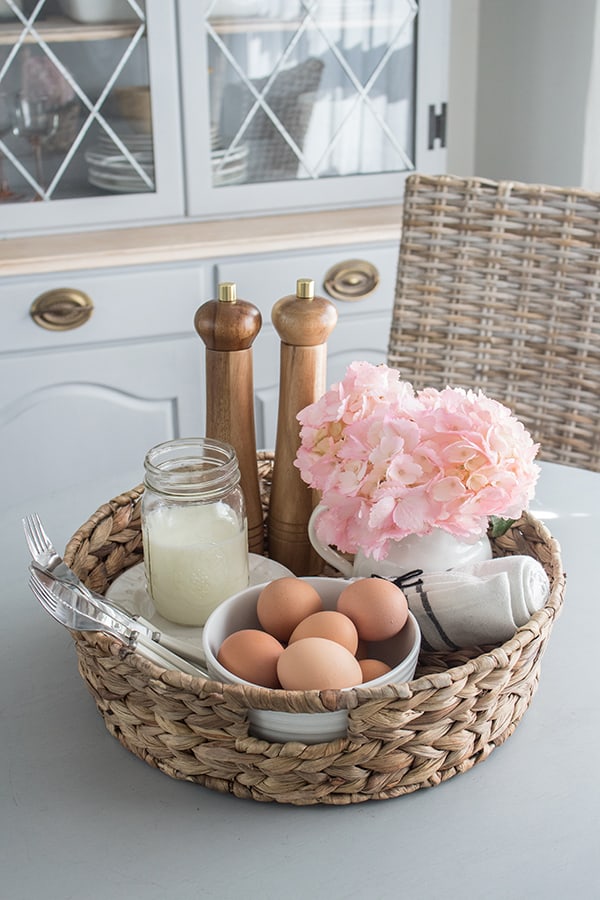 Style 2 – Spring Plant Basket
You guys would not believe what this little basket of green plants I put on my coffee table did for my living room. It's literally like a breath of fresh air for the room.
I've been using a mix of real and faux plants to brighten up the house. Ironically, I found most of these plants at The Home Depot also. There aren't too many places to shop for plants this time of year in NJ, so I was happy to find them.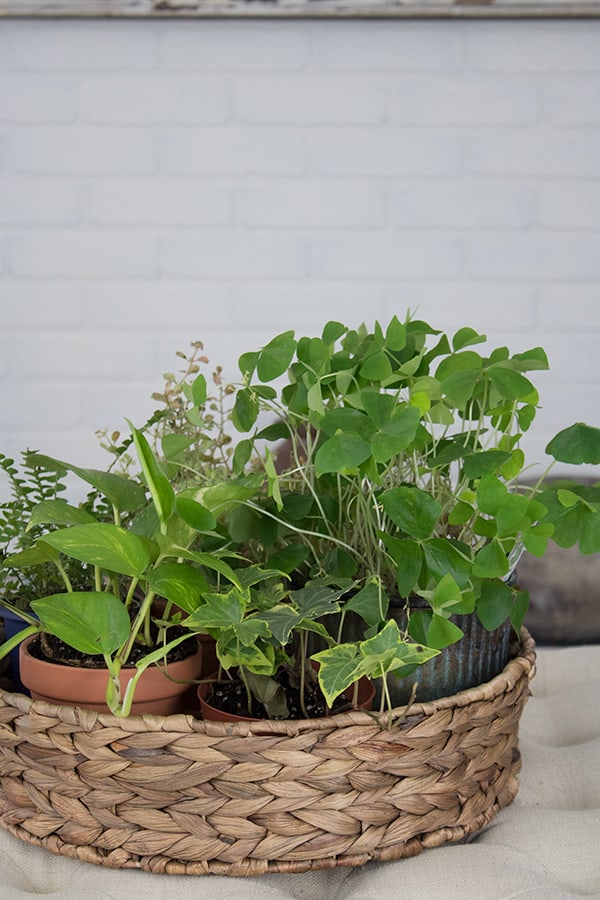 Style 3 – Simple Decorating
For the third look, I went with a very minimalist vibe. This simple stoneware vase is sculptural enough that it really doesn't need anything further. Its the perfect size in relation to the basket. Unfortunately, I believe this one is sold out but there are plenty more vases to pick from on the site.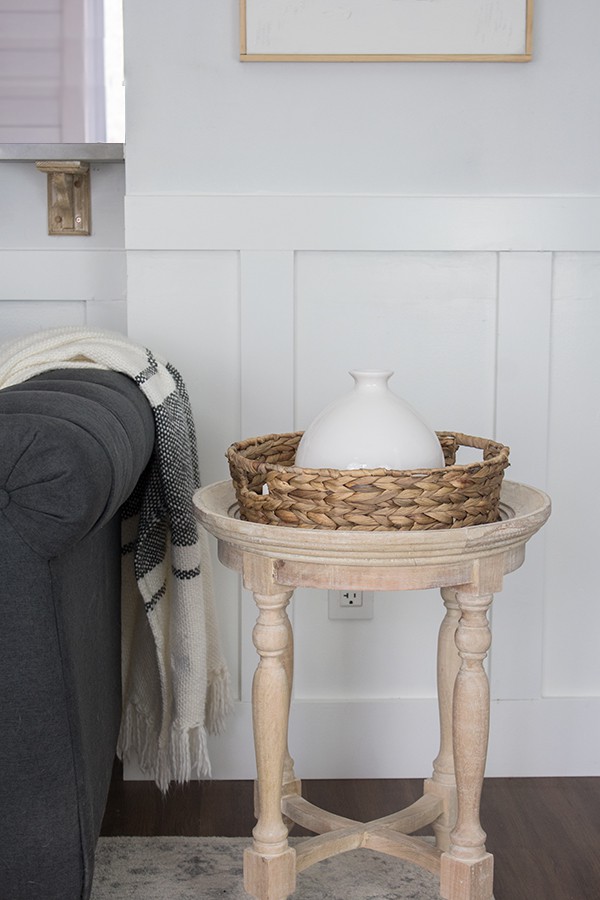 This vase is purely decorative (and would be perfect set on top of a stack of books), but I did try it out with a few faux flowers to make it more Spring-like.
Which look is your favorite?
Here are several more trays that caught my eye while browsing the site.

If you're looking to spruce up your home for Spring, The Home Depot offers free shipping on most orders over $45.
Happy almost Spring!
This post was in partnership with The Home Depot and may contain affiliate links. All opinions are my own. You can read my full disclosure here.