How To Buy A Mattress Online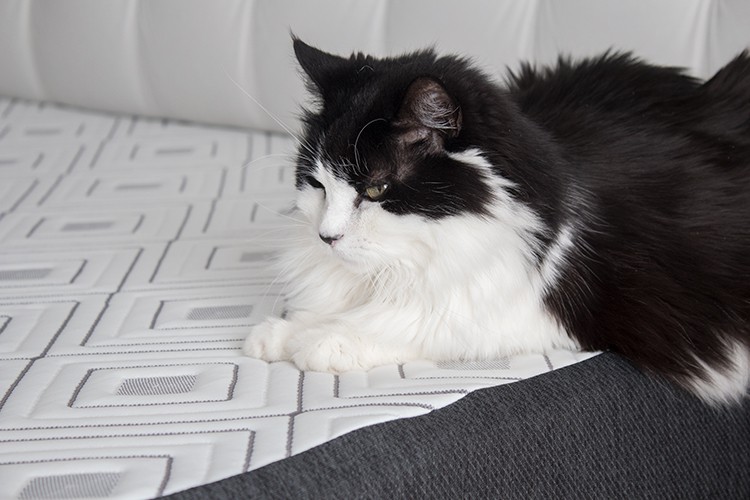 Have you ever considered buying a mattress online? We really are in the age where you can buy anything without leaving your house!
When my daughter was home over the holidays she was referring to her mattress as "the prison mattress". It was in need of replacing for sure.
I started by researching mattresses online. After spending a few hours doing that, I figured why not just order it online too? Here are a few things to look for before you decide to buy a mattress online.
Read the Reviews
I picked this mattress for several reasons. The first thing I looked at was the reviews. When buying online, those are really all you have to go on. This one was rated 4.7 stars out of 5.
Secondly, I wanted one that was highly rated for back problems. I sometimes get sciatica, and I figured when I do I can sleep in her bed comfortably since she's away most of the year. One of the many noted features of this mattress that caught my eye was "pressure relief".
What Is It Made With?
I also looked into what each mattress is made up of. There are quite a few options! The gel memory foam that I chose is made up of three layers of foam. The top layer has a cooling effect to it, while the two layers underneath offer different types of foam with additional benefits as you can see below.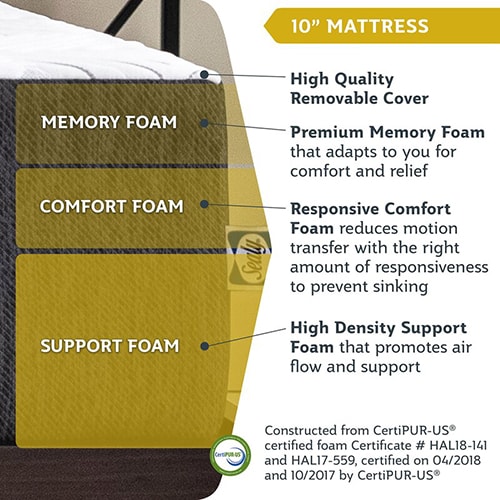 After reading up on the different mattresses available on Wayfair, I began to realize it might actually be better to buy it online because of the amount of information available.
If memory foam is not for you, there are other options as far as the core construction of the mattress. Those included latex, which is cooling and hypoallergenic. The pocket coil construction has targeted support and the continuous coil is said to be durable and offers support and bounce.
Check The Height
Lastly, I wanted one that was the right height. When shopping online this is referred to as the "thickness". The mattress in my other daughter's room so tall, if you sit on it your feet will barely touch the floor unless your 6′ 4″ like my husband.
In this room, the prior "prison mattress" was too low, and was several inches under the headboard. After measuring, I concluded that the 10″ thickness would be ideal. You can see it fits just right with the headboard.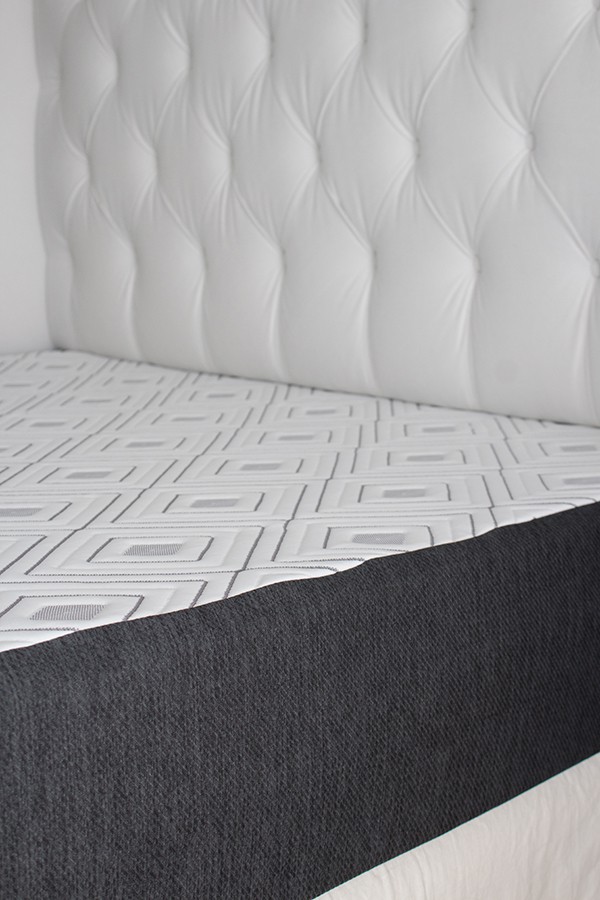 Determine Firmness
If you plan to buy a mattress online, it will help to know how plush or how firm you prefer it to be. They range from ultra-plush to ultra-firm. I consider medium-firm to be the most comfortable and supportive.
This mattress was listed as medium but several of the reviews I read stated they thought it was more on the firm side. Considering that is exactly what I wanted, it helped me to decide on this one.
Another feature that sold me on this one was the brand name. When buying a bed online I felt more comfortable going with a company that's been around for as long as I can remember.
Clearly Kitty approves. Hopefully, my daughter does as well!
The mattress was actually delivered in a 4′ box. It was vacuum-sealed and rolled up. Once we cut open the vacuum seal it "inflated" (for lack of a better word) back up to this size. So cool!
I was watching Extreme Makeover home edition the other night and I noticed the designer ordered all of the beds online from Wayfair. I guess I'm on to something here. If it's good enough for Extreme Home Makeover, it's good enough for me!
Have you ever bought a mattress online? I'd love to hear about your experience.
This post was in partnership with Wayfair, all opinions are my own. You can read my full disclosure here.