HOW TO CREATE A SIMPLE INDOOR SUCCULENT GARDEN YOU CAN ENJOY YEAR ROUND.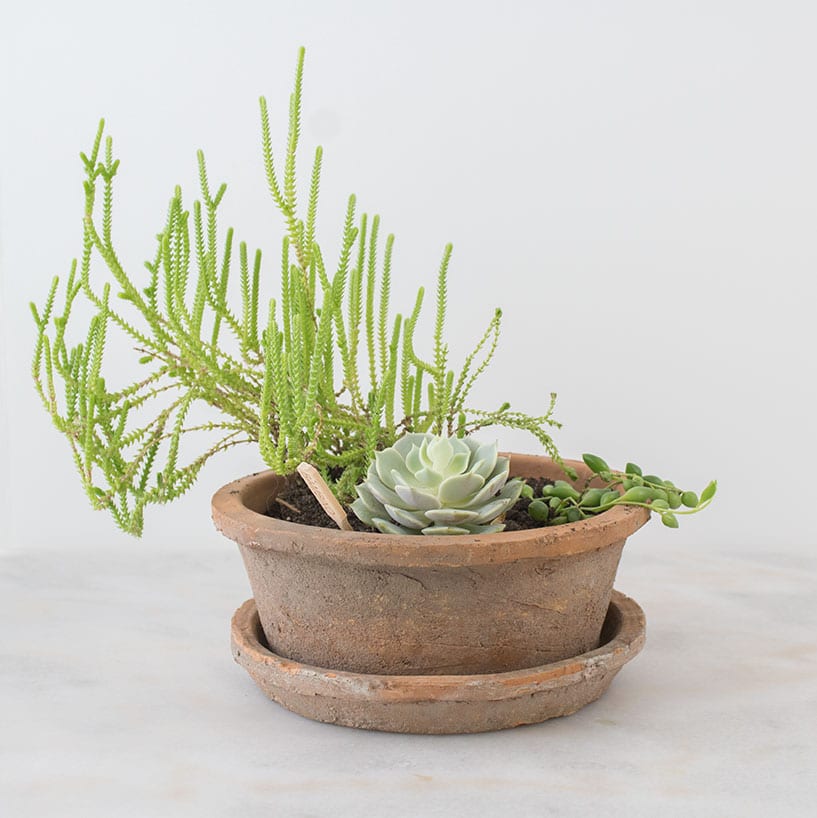 At the end of August here in NJ, the overnight temperatures drop off pretty quickly. It always surprises me how fast it happens. Since its that time of year again, it's got me thinking about bringing some of my outdoor plantings inside.
I started with my succulents. Succulents are some of my favorite indoor plants because they're so easy to care for.
I had these plants in 3 different pots outside. Combining them all in one container made for a pretty indoor succulent garden. I bought the terra cotta pot at a local shop called The Herbary. If you're ever in NJ, it's a must-see if you love gardening and home decor!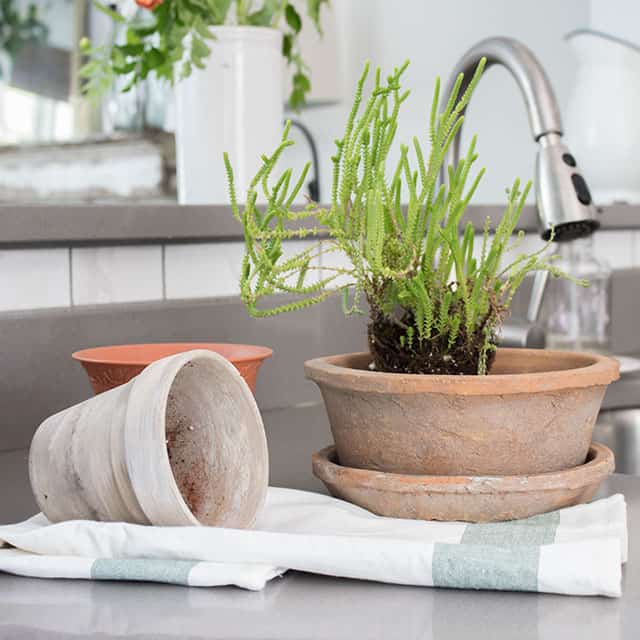 I'm also trying to get rid of all of my faux painted planters. I'm over that look and want pots that are authentically rustic.
I liked the idea of grouping these three succulent varieties together because it creates the container garden effect I like. Which is, thrillers fillers and spillers (see more on container garden recipes here).
The Succulents
The rosette-shaped succulent is called Echeveria but is more commonly referred to as "Lola". It prefers full sun to part shade and is thought to not do well indoors, but mine has been doing very well for over a month now and has even grown larger. That one is my filler plant.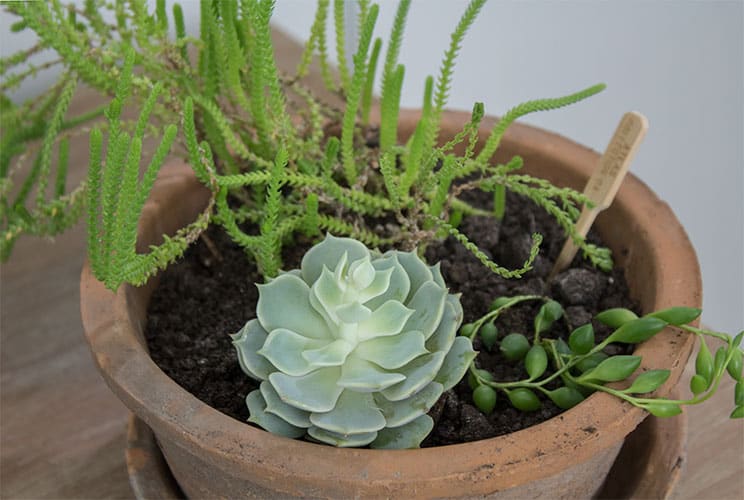 For the thriller category, I used a tall succulent. This one is called Crassula Muscosa or "Watch Chain". It likes full sun to part shade and can be propagated by stem cuttings. I found out after buying this one that it can be toxic to animals so be aware of that.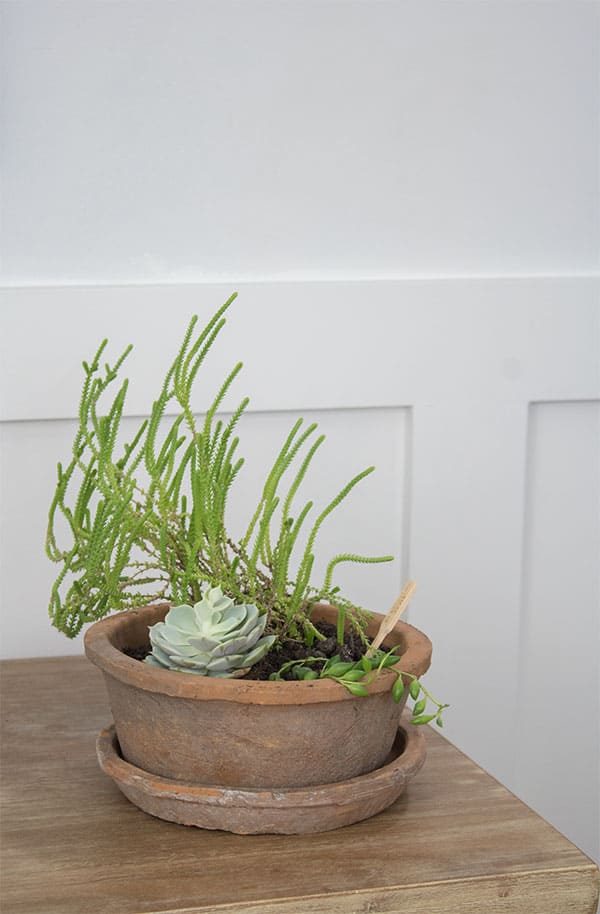 You probably recognize the "String of Pearl" succulent because it's so common. Its official name is "Senecio Rowleyanus" and prefers partial shade over full sun. These require very little water, be careful not to overwater them. The String of Pearl plant is also easily propagated with stem cuttings. Just put the cutting into a pot of dirt and it will continue to grow and multiply. These are my favorite because they're easy to care for and they look amazing when they start spilling over the pot. Obviously, this one is the spiller plant for the indoor succulent garden.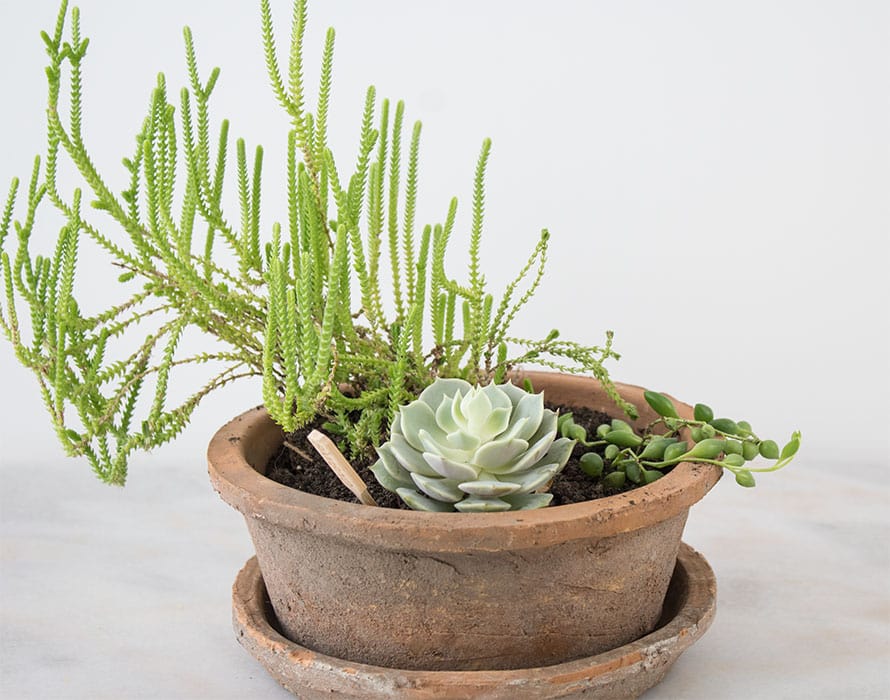 Succulent Garden Planters
The pot is what makes this succulent garden stand out, so I've rounded up a few similar pots* that you can find online.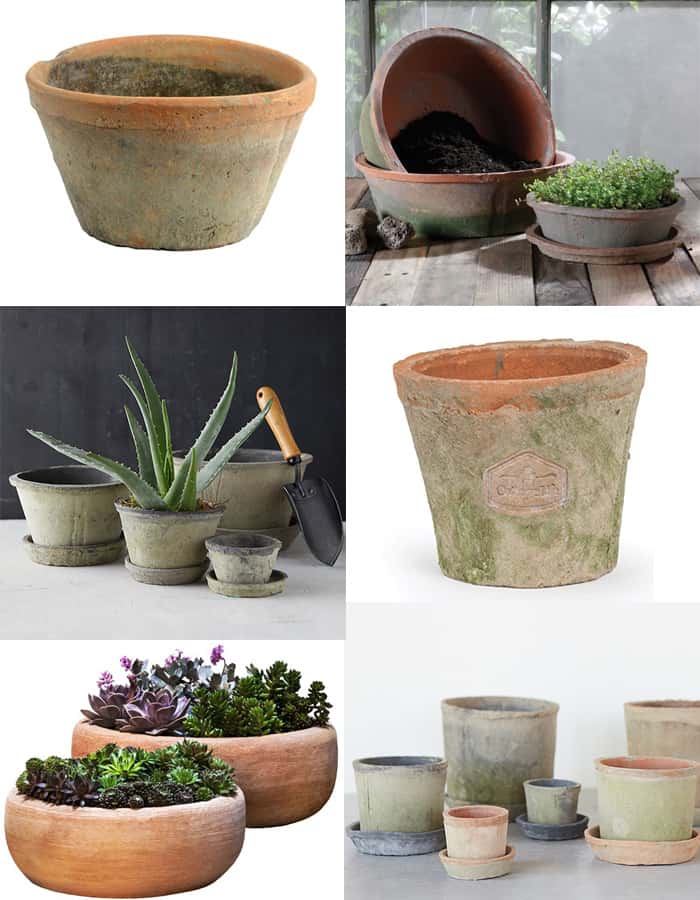 You can find a really in-depth article on the types of succulents and how to care for them (with photos of each) here.
I hope you all have a happy and safe Labor Day weekend!
Please Pin: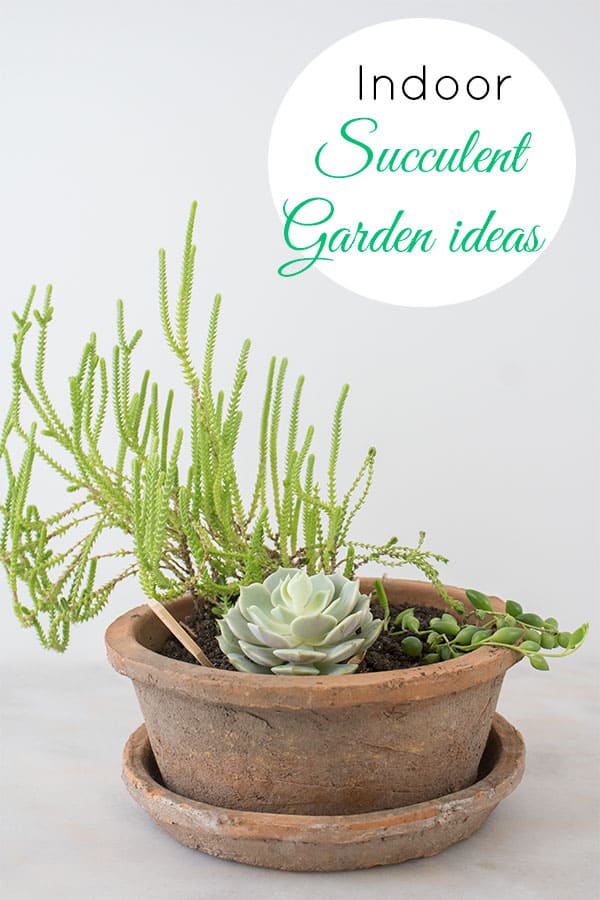 *This post may contain affiliate links, you can read my full disclosure here.