5 Simple Fall Decorating Ideas
FIVE SIMPLE FALL DECORATING IDEAS TO GET YOU READY FOR THE CHANGE OF SEASONS! THIS POST WAS IN PARTNERSHIP WITH CHRISTMAS TREE SHOPS, YOU CAN READ MY FULL DISCLOSURE HERE.
Who's ready for fall?
As a blogger, I am supposed to prepare for the upcoming seasons well in advance. This is something I struggle with because I do like to enjoy the season we're in. With the exception of winter.
However, last week I stopped in the Christmas Tree Shops in search of new pet bowls for my cat. But while I was there I got totally sucked into fall because their selection of fall decor is really beautiful this year! Now that I'm officially fall-inspired, it's time to share that with you. Here are 5 simple fall decorating ideas to get your home ready for the change of seasons, even if you're not.
Add A Cozy Throw
Beginning the end of August in NJ, the nights start to cool off. I'm sure this plaid throw will be getting a lot of use sooner rather than later. I was thinking of sticking with an all neutral fall decor theme this year, but the colors on this won me right over.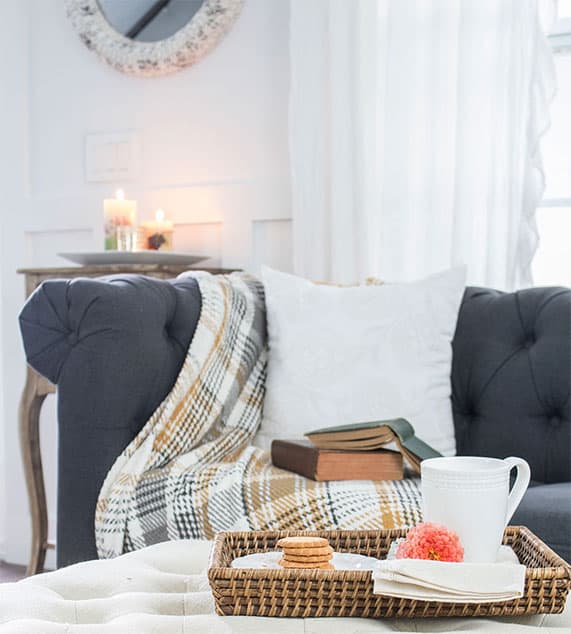 Burn Fall Candles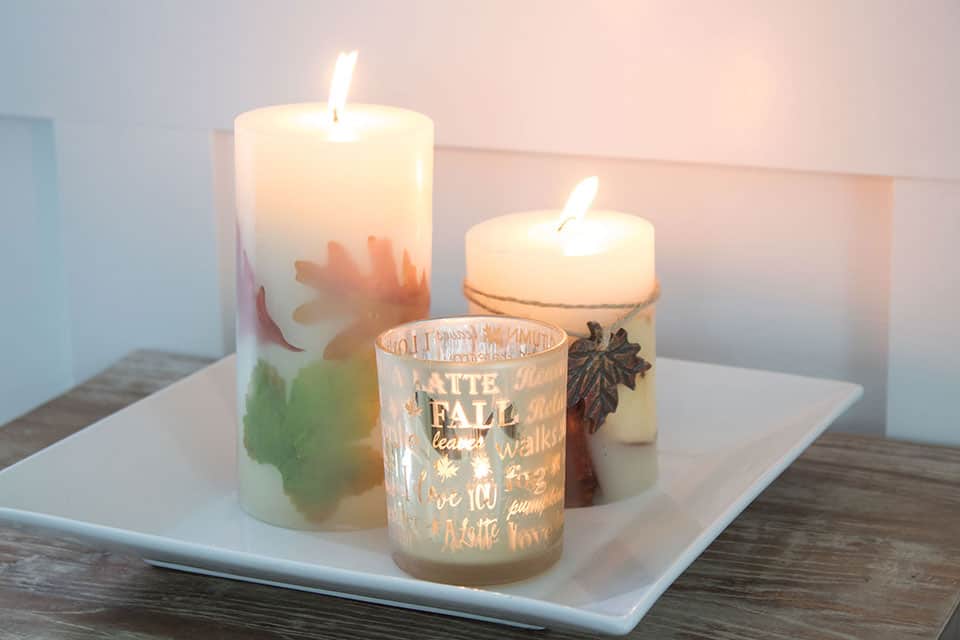 Once I got these candles home, I immediately added a note on my to-do list to go back for more. They are so pretty and smell heavenly. Plus you can't beat the price! You can never go wrong with holiday candles. For just a few dollars you have an instant vignette that adds ambiance and smells good!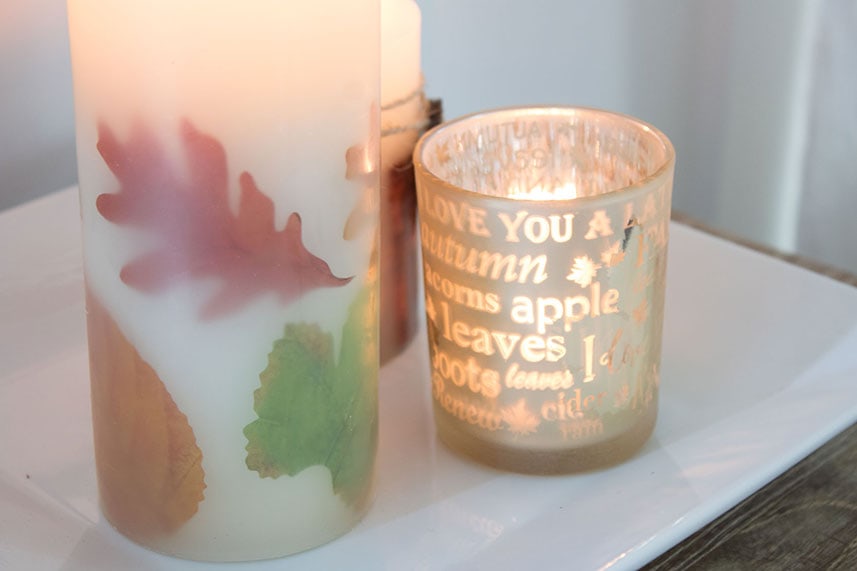 Just Add Pumpkins
I spent about 45 minutes in the pumpkin section because the selection was so huge. The Christmas Tree Shops have lots of fabric pumpkins this year in so many colors and patterns. They look cute displayed in my wooden caddy.
I also found really cute carved wooden pumpkins.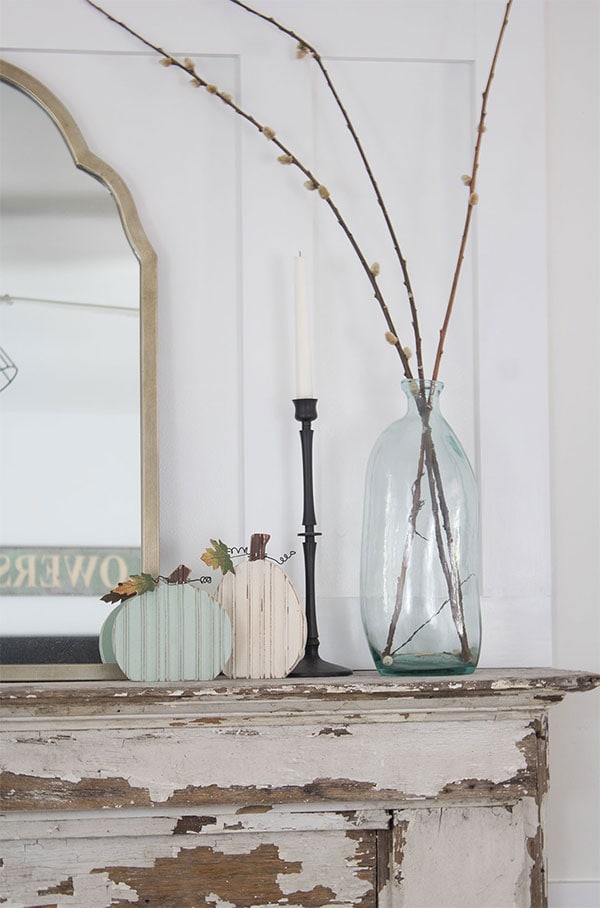 They look right at home on my vintage mantel, which I decorated with all white pumpkins last year.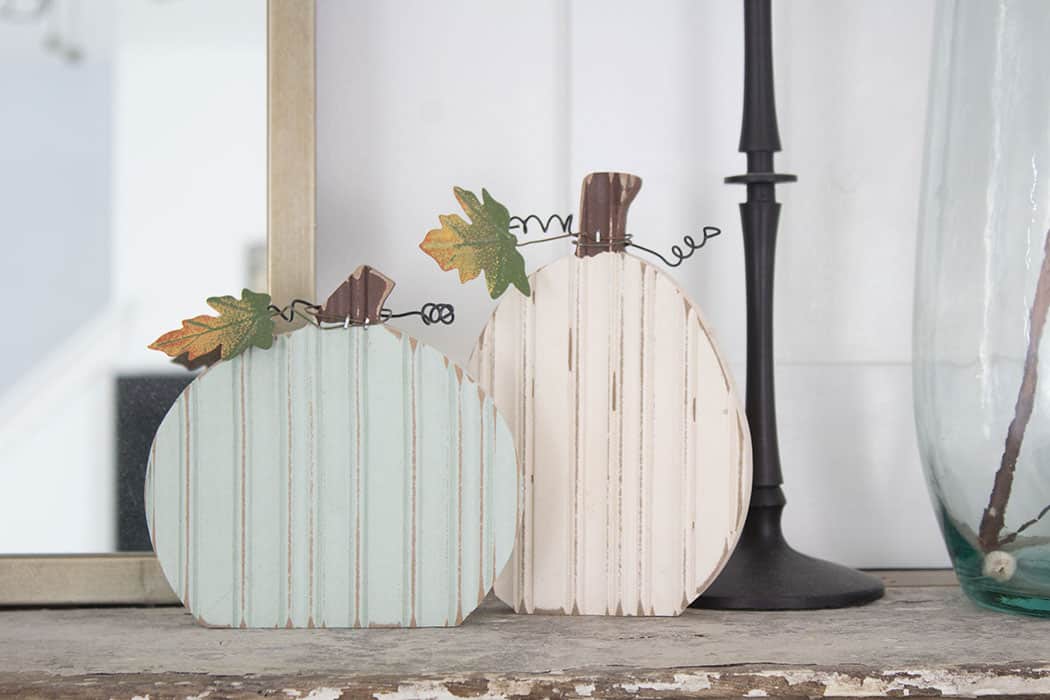 Decorate Your Door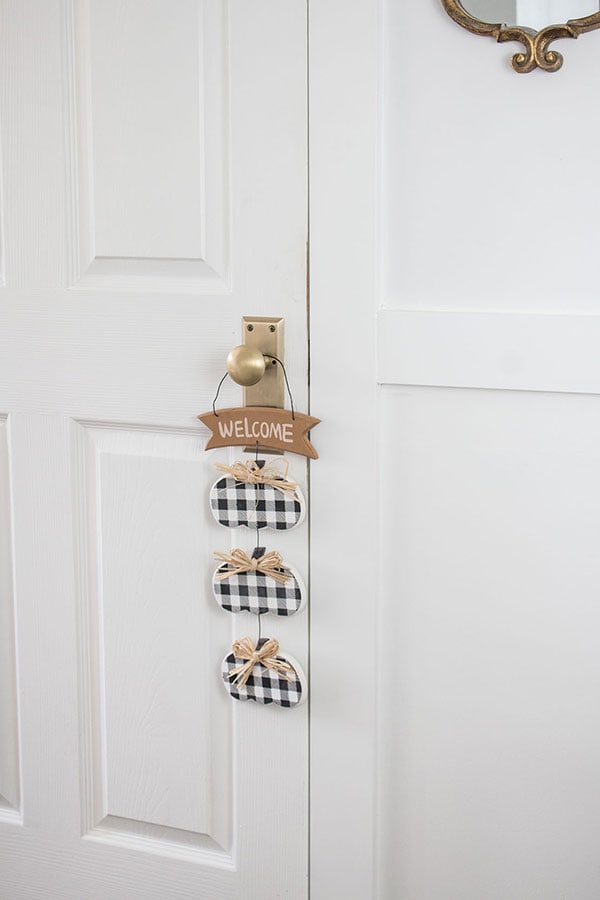 Though there were several pretty wreaths to pick from, I opted for this door hanger instead. It looks perfect hanging from this pretty doorknob so I hung it here rather than my front door. One fall project I do have planned is to try my hand at wreath making. As much as I DIY, wreaths are not my strong suit (with the exception of this simple wreath I made).
Dress The Table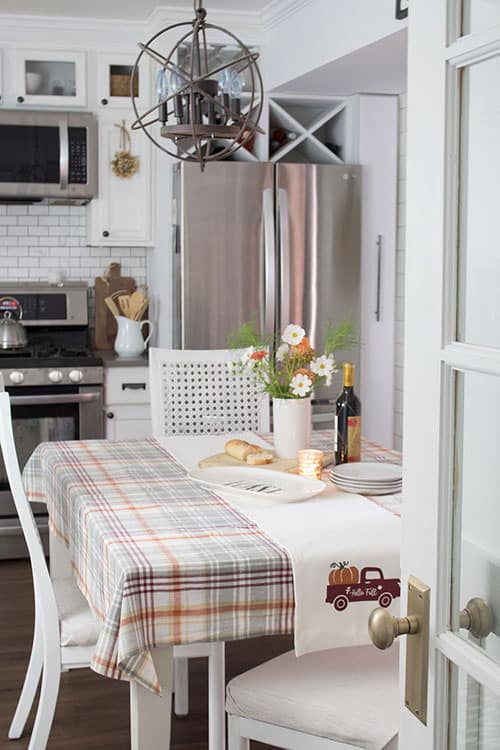 Clearly, I'm enjoying plaid this year. I think its too soon to do a full-on table setting for fall, but I did get a few things to prepare it for later. This pumpkin runner was too cute to pass up.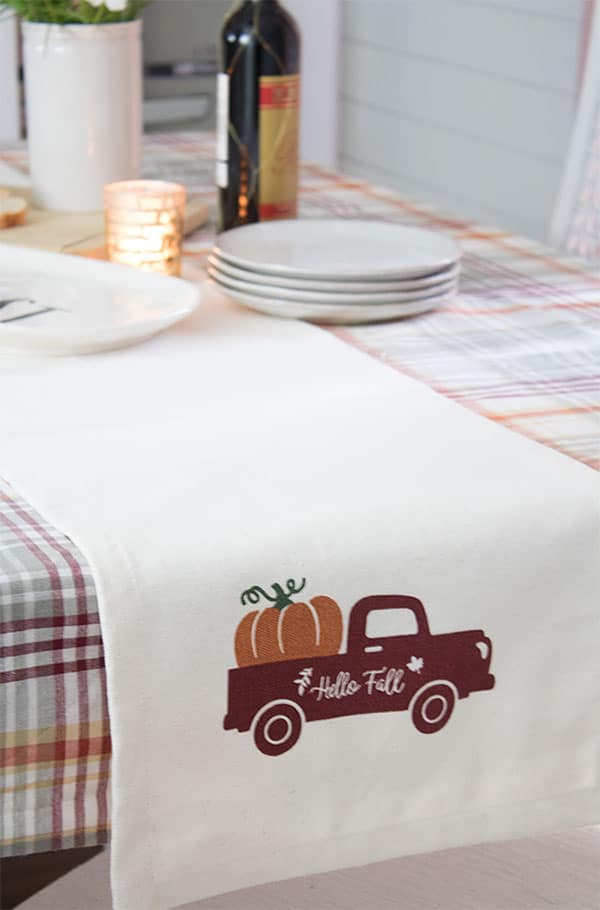 But my favorite find of the day was these plates. They have a subtle leaf pattern etched into them, so pretty!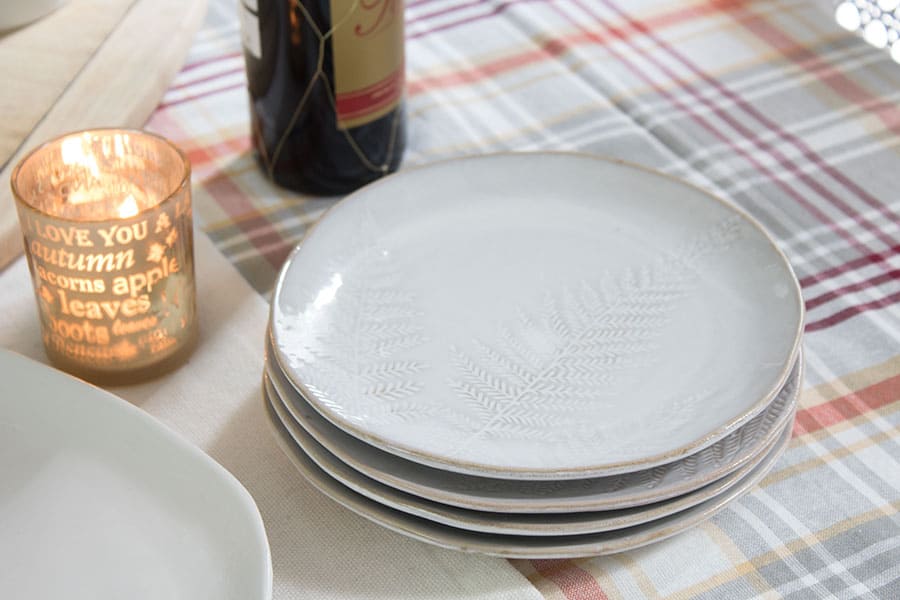 Because it's early in the season, I'm sure my fall decor will be added to and rearranged a bit as I come up with more fall decorating ideas. The best thing about decorating for fall is that it's a long season so you get to enjoy it from September all the way through Thanksgiving. Unless you're a blogger and your Christmas decorating starts in October. 😉
Oh, and I did end up getting the new pet dishes I originally went shopping for. The Christmas Tree Shops has a great pet section, this is what I found.
Aren't they cute??
You can find 8 more easy fall decorations here and view my fall home tour from last year as well!