My Favorite Indoor Plants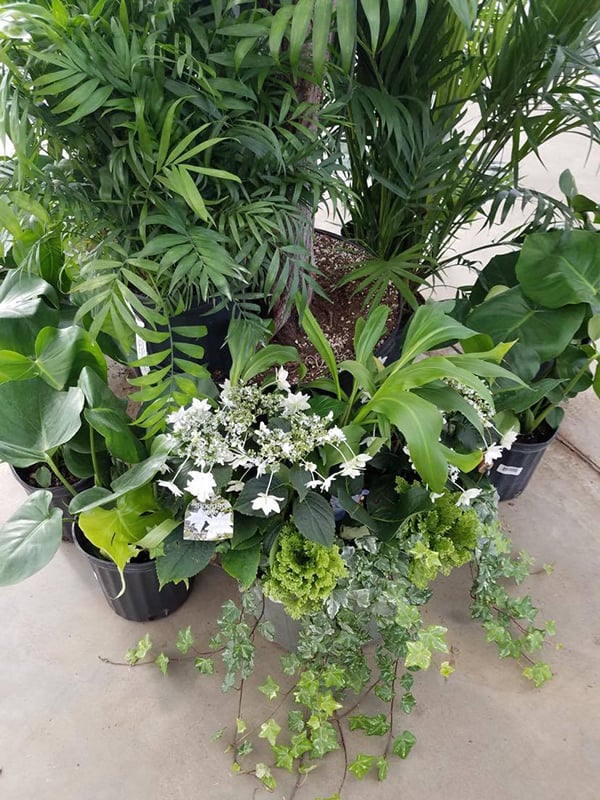 Let me start by saying these are my favorite indoor plants because I haven't killed them yet. If I can keep them alive, you definitely can too!
I'm sharing this for another round of the Back to Basics series. Sometimes we get so caught up in design and DIY over here that we forget to talk about the basics. We already know that plants are good for purifying the air, I like them because they add a natural element to a room which every space needs.
Caring for Indoor Plants
I'm going to let you in on a little secret!
I discovered a very simple way to keep my plants alive. Pick a day of the week to water them and make it routine. It's simple, but once I did this it became a habit and I rarely kill any plants since starting this.
It also helps to choose low light houseplants if you don't get a ton of sunlight in your house.
Peace Lily
I try to stick with small house plants so they don't overpower my small rooms. I love plants but I don't want my house to look like a jungle. This peace lily is one of the largest plants I have. I had kept this alive for years but last summer I put it outside and it burned in the sun. Oops!
It never recovered, but ironically my niece gave me another one for my birthday not even knowing that story. I guess they're called indoor plants for a reason.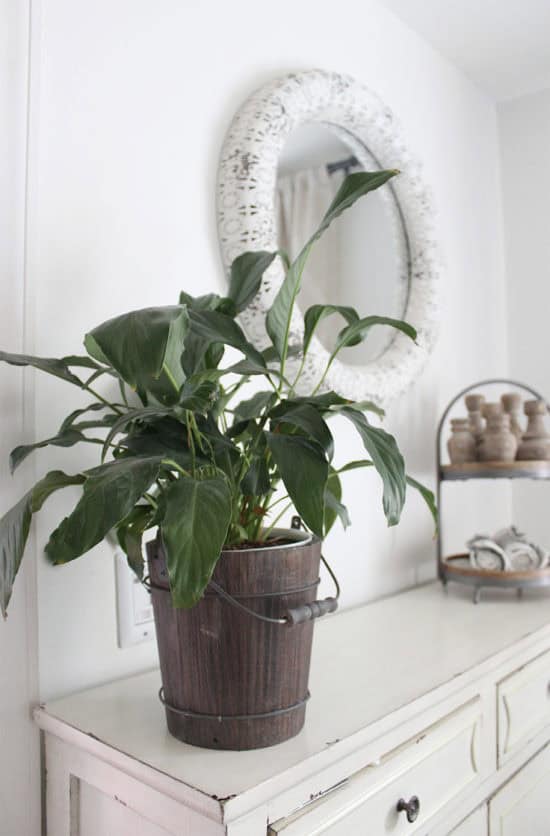 Pothos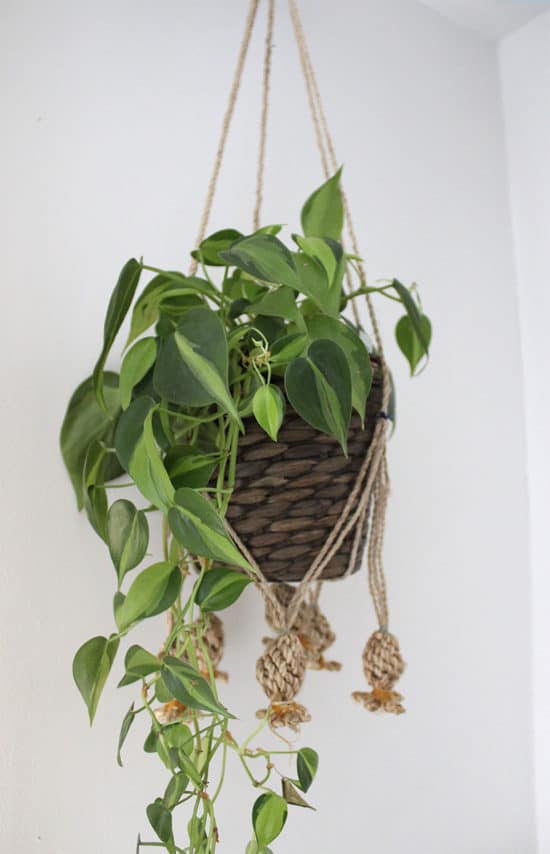 I have two Pothos plants and these are my favorites because they are the easiest to maintain and I love the trialing leaves. They seem to do well anywhere I put them and can tolerate drought well. 😉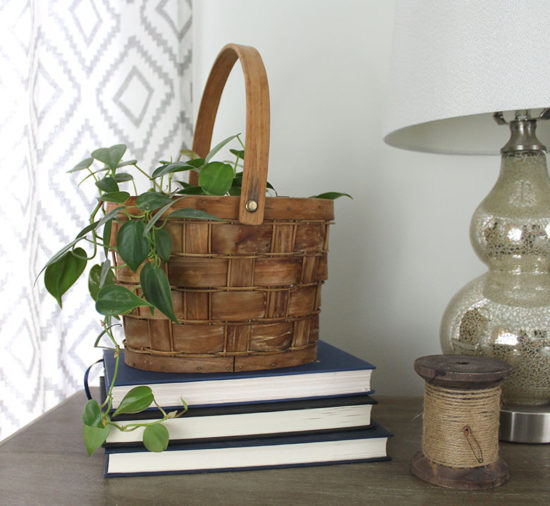 I like to use different plant pots than the plain ones they usually come in. I turned this basket into a planter by using a liner under the dirt. You can find plastic plant liners* here, they come in a variety of sizes.
Succulents
This succulent plant (I don't know the technical name of it) has done really well, I have had it for about 2 years. It also seems to do well in any light and if I forget to water it.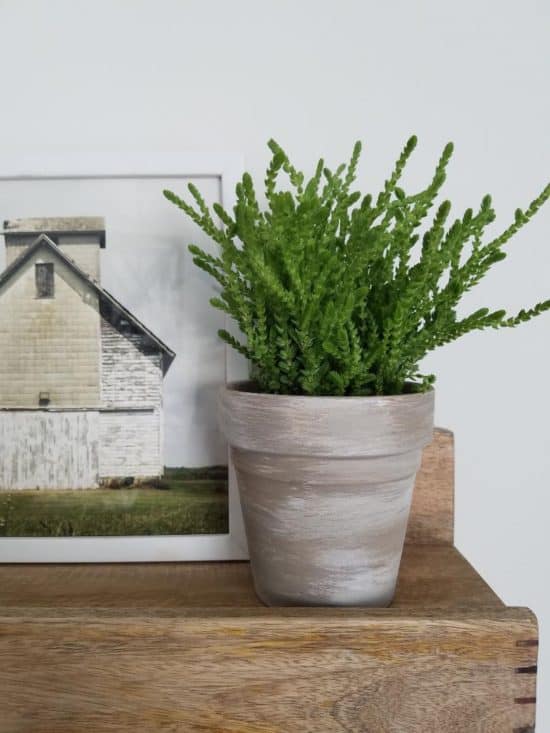 This string of pearls succulent is another of my favorites. Sadly, it doesn't look this healthy anymore. I'd say he's on life support right now. Even though it's hanging on by a thread, I'm not giving up on it. Hopefully I can bring it back to this state.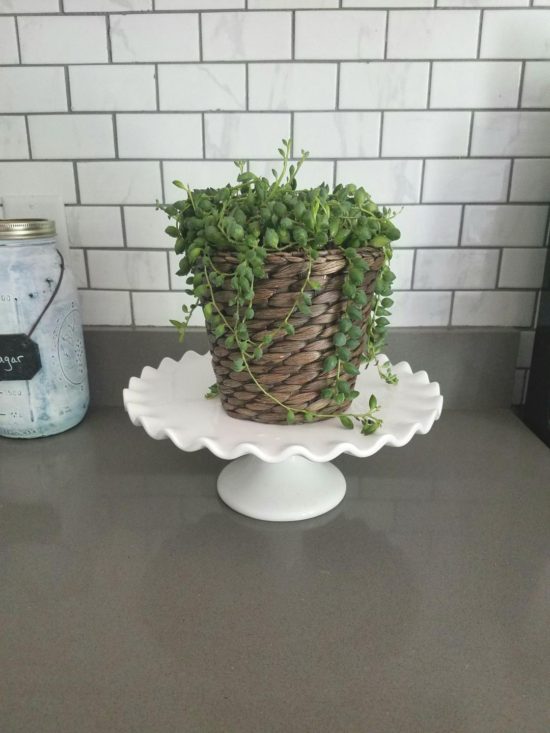 Sometimes I'll combine succulents into one pot for a pretty indoor succulent garden.
Aloe Vera Plant
Another of my favorite indoor plants that is tough to kill is the Aloe. Obviously it's good for burns, but I was surprised when I read this article about how many other things it's useful for. I might need to get a few more of these now.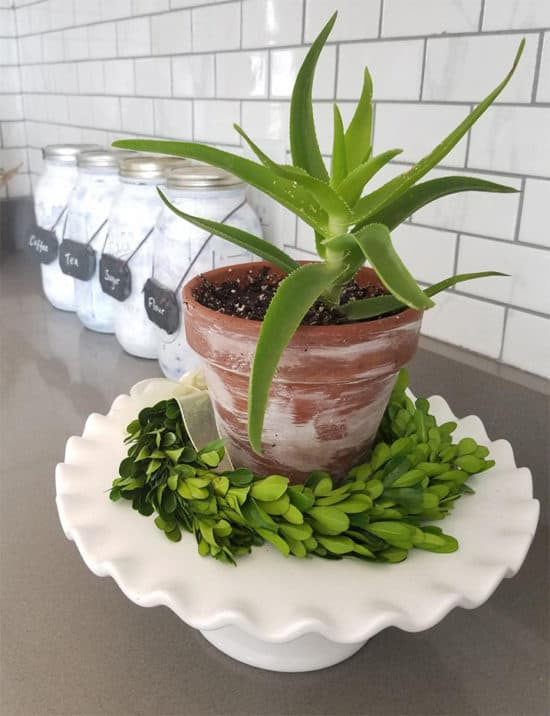 If you have tough time keeping indoor plants alive, I would definitely try one of these. If I can't kill them, noone can. I read somewhere recently that plants also help to lower high blood pressure. I've heard that about pets too. So if you have high blood pressure, get a plant. And a dog.
*This post may contain affiliate links, you can read my full disclosure here.