Plant Therapy – Low Light Houseplants
BRING A BIT OF PLANT THERAPY TO YOUR HOME WITH THESE LOW LIGHT HOUSEPLANTS THAT WILL THRIVE EVEN DURING THE LONG WINTER MONTHS!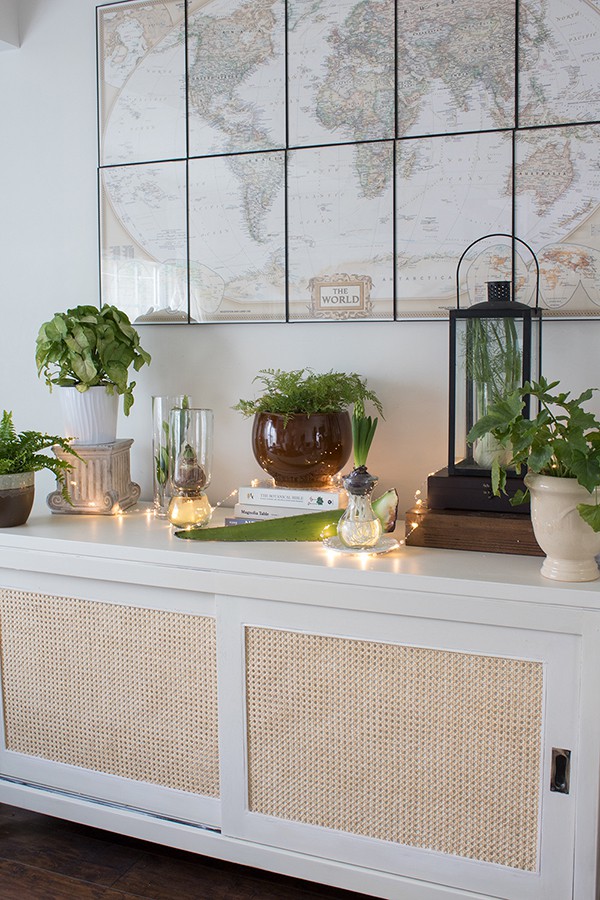 Do the winter months have you feeling down? Seasonal affective disorder (SAD) is a condition that leaves people feeling that way when there is less sunlight. To brighten my house a bit I tried incorporating some plant therapy.
A stop at the Christmas Tree Shops last week is what inspired this idea. Spring has definitely sprung in stores and I was so happy to see all the planters and garden items out!
In fact, I was so happy to see it that I went a little crazy picking up a bunch of new planters for my houseplants. I ended up turning my family room into a bit of a garden room…and I love it.
Low Light Houseplants
There are many houseplants that will do well in low light. Ferns are one of my top picks. I love all varieties of ferns, each is beautiful. Though ferns do prefer low light, they also like warmth and humidity. Be sure to put these in a warm room.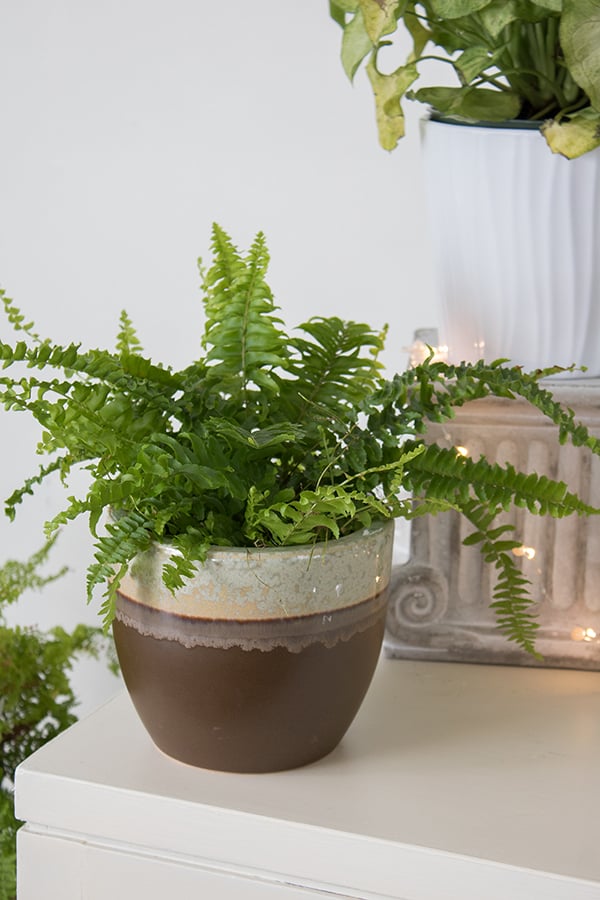 I love this brown ceramic planter with the contrasting trim. So beautiful. The planter in the background is actually cement. I flipped that over to use as a riser for another plant to add height to my vignette.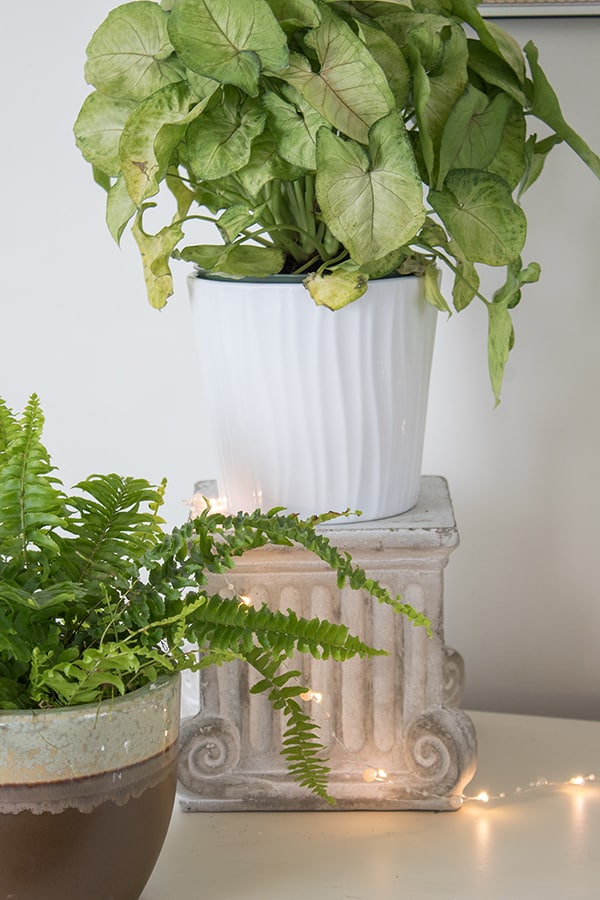 Another easy to grow low light indoor plant is the Pothos. You basically cannot kill those unless you never water them. Several more options are ivy, succulents, fig-trees, pilea, and philodendrons.
Indoor Planters
This white planter is also from The Christmas Tree Shops. I love the shape of it and the pedestal style bottom.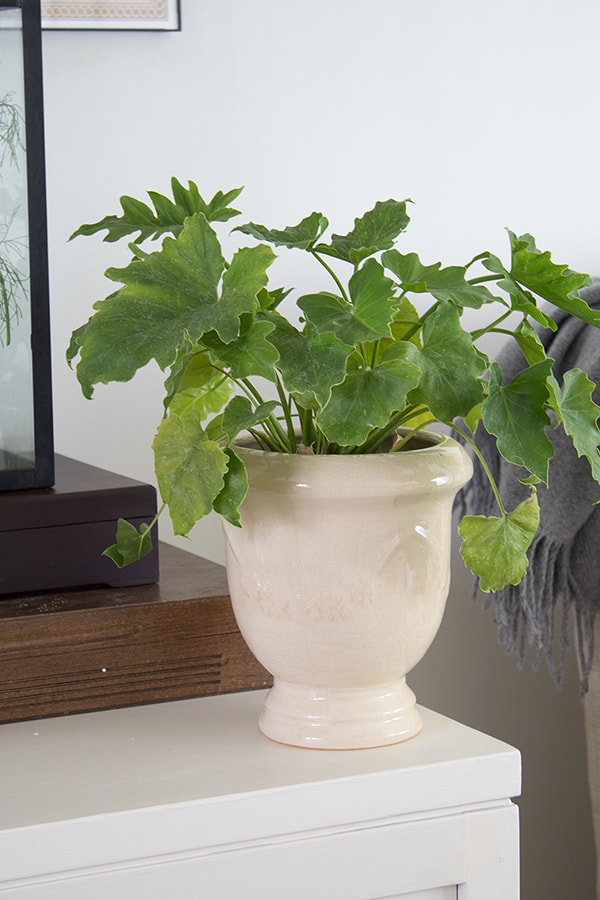 In addition to the planters, I also wanted to display some other types of botanicals in glass vases. On the left is a clipping from one of my plants. There is no functional reason for that, just decorative. The amaryllis bulb on the right should grow and give me a big beautiful bloom.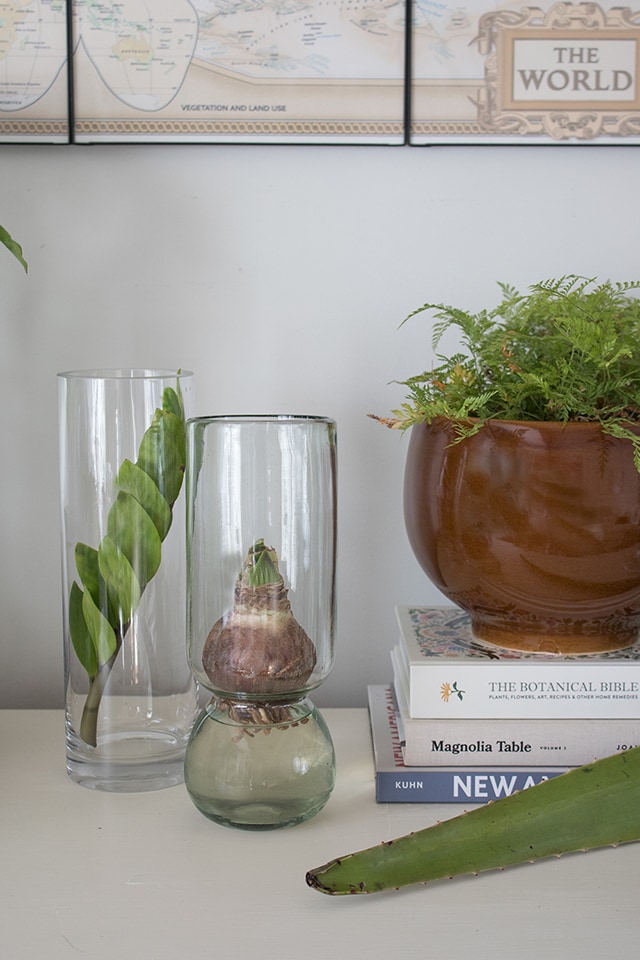 Garden Room Ideas
When I was grocery shopping I noticed this interesting bulb in the produce section. I didn't know what it was at the time but I thought it might be fun to use in this vignette. The young cashier asked me what it was and I was embarrassed to say I didn't know! Turns out it's called anise and it's similar to fennel.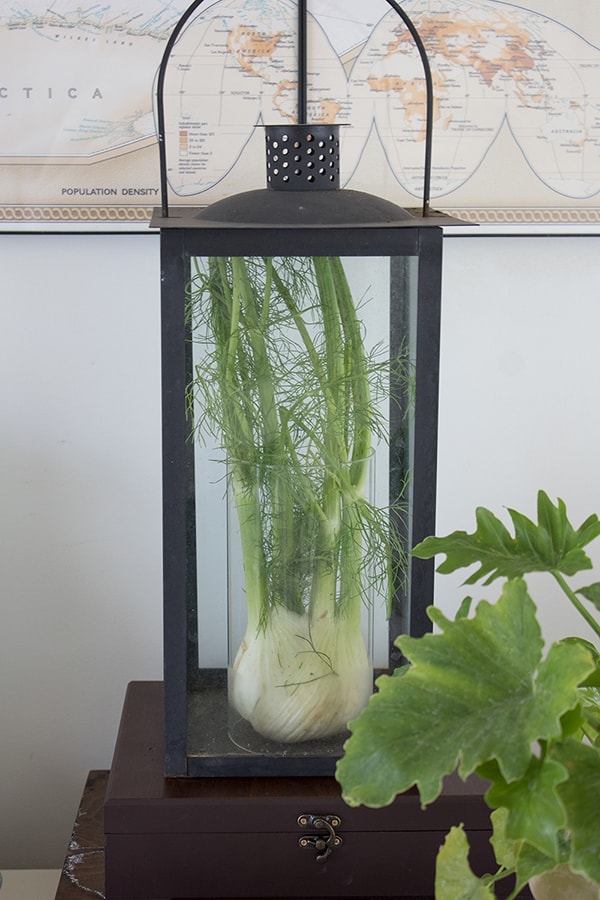 Whatever it's called, it looks pretty displayed as botanical art! I also bought a giant aloe vera leaf in the produce section.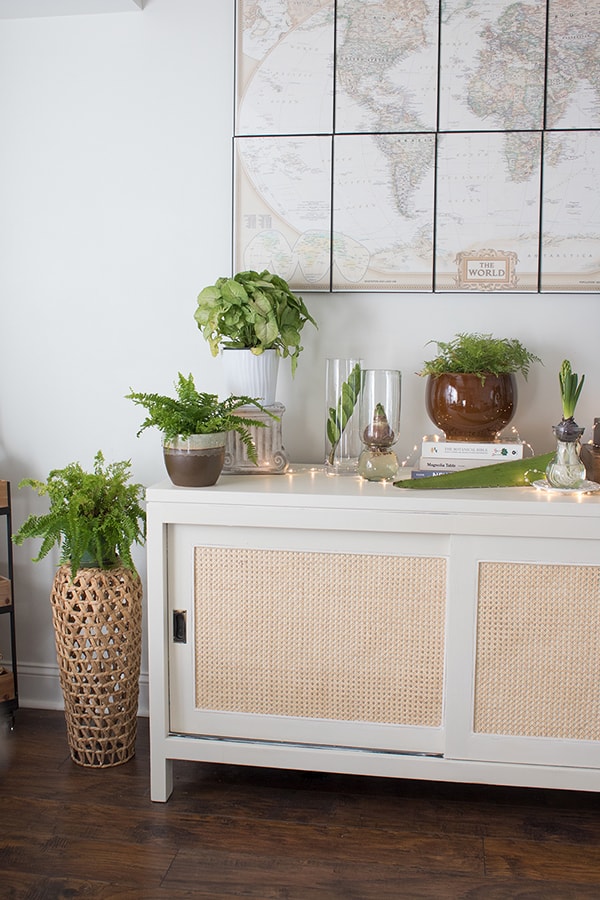 That plant stand on the side is actually just a basket I flipped over!
Plant Therapy
If you want to share some of the plant therapy love, check out the Christmas Tree Shops. I put this entire basket together for under $30. Everything (including the cute basket) except the plant came from there. This would make a great gift idea.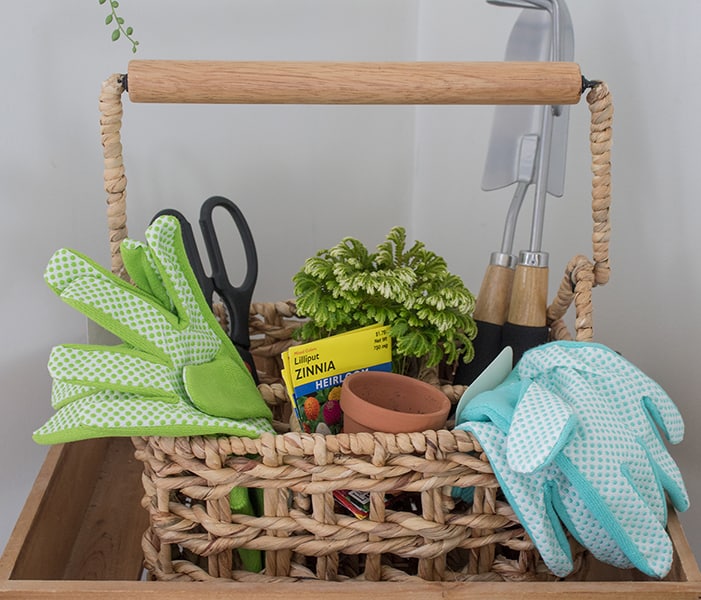 The gardening tools and scissors were only $1 each. The gloves were $5 for both pair! And those little seed packets were also inexpensive, and they have tons of flower varieties to pick from.
Once I had my plants all set up, I wove string lights throughout for extra cheer. Not only does this display brighten up the house, but these are also some of the best air-purifying houseplants.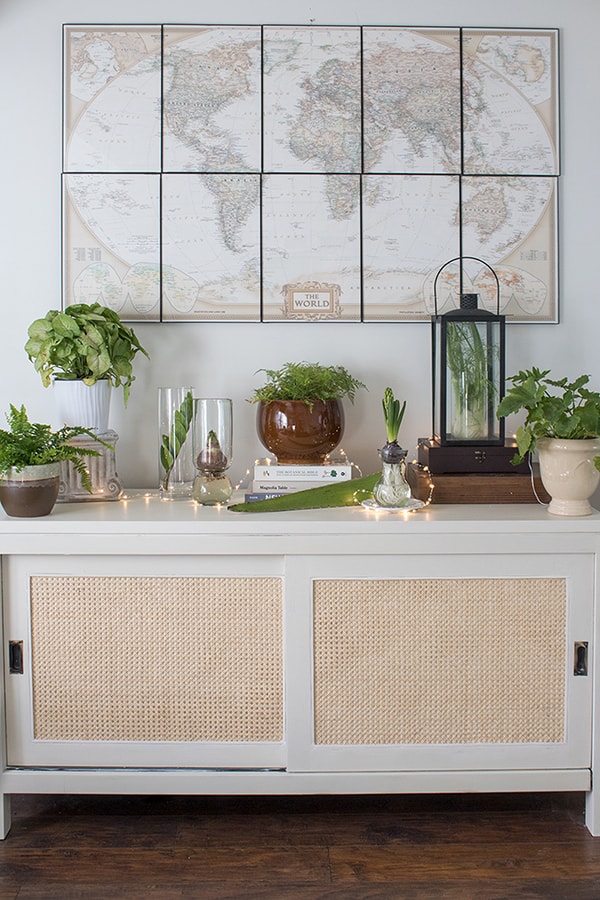 It may be gray outside, but it's sunny in here!
This post was in partnership with The Christmas Tree Shops, all opinions are my own. For more information, see my full disclosure.