Small Front Porch Ideas for Fall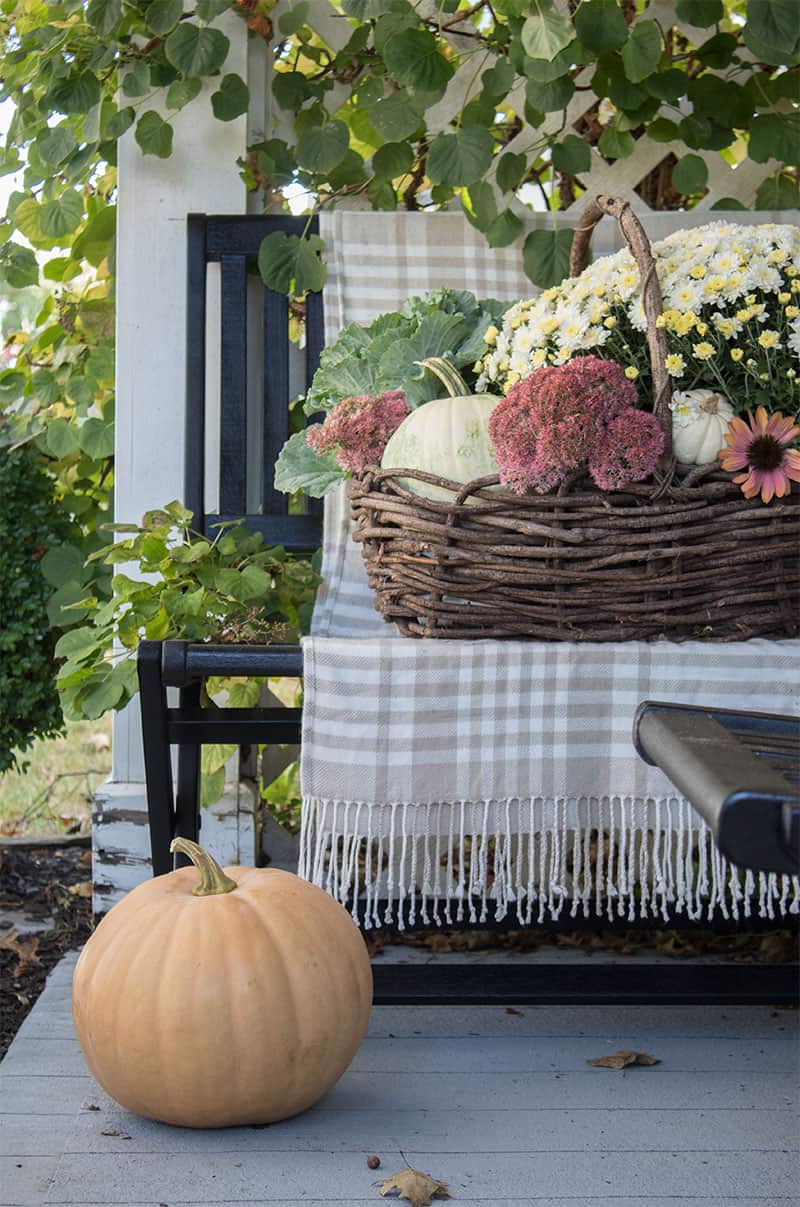 Although my front porch is small, it's definitely one of my favorite spots to decorate. Especially seasonally. You may remember back in the spring I painted the concrete porch floor to look like planks.
That really made a huge difference out there. Now that it's time for fall decorating, and Christmas is not too far off, I wanted to give the old furniture a refresh as well. It was looking very weathered, and not in the way that I like. As you can see in this photo below on the top left.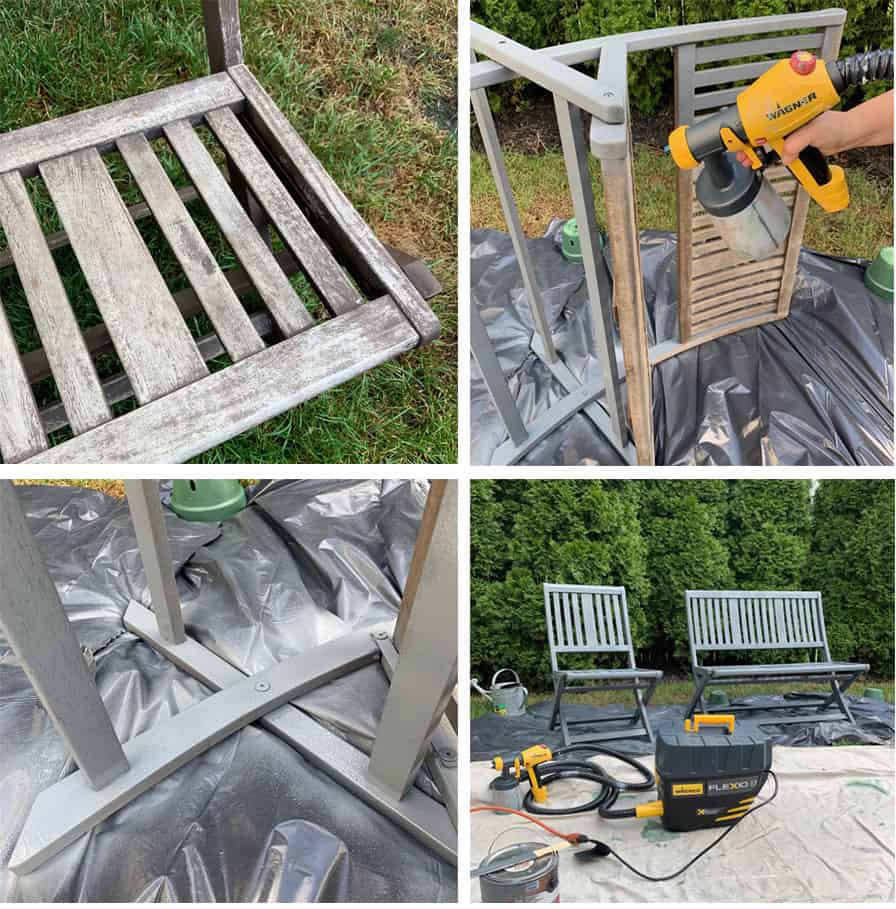 So before I went into fall decorating mode, I gave the porch furniture a new coat of paint. I used my Flexio 5000 paint sprayer on this and it took no time at all. Using the sprayer makes it so easy to get into all the hard to reach areas underneath.
Which is a good thing because when I was done I decided I didn't like the gray color I chose at all. Fortunately, it didn't take me much more time to give it another coat of paint with the sprayer. Only the second time around I used black. Much better!
The black paint gives a nice neutral backdrop for whatever season I happen to be decorating for and it goes well with the black shutters.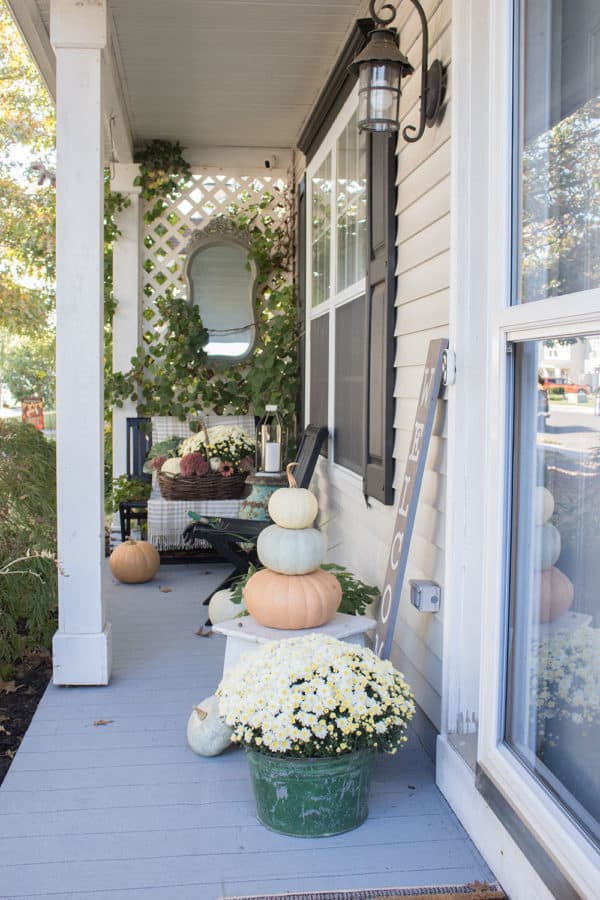 I basically stalked a local nursery until I found these blue and light-colored heirloom pumpkins. After having these, I just can't go back to plain orange pumpkins.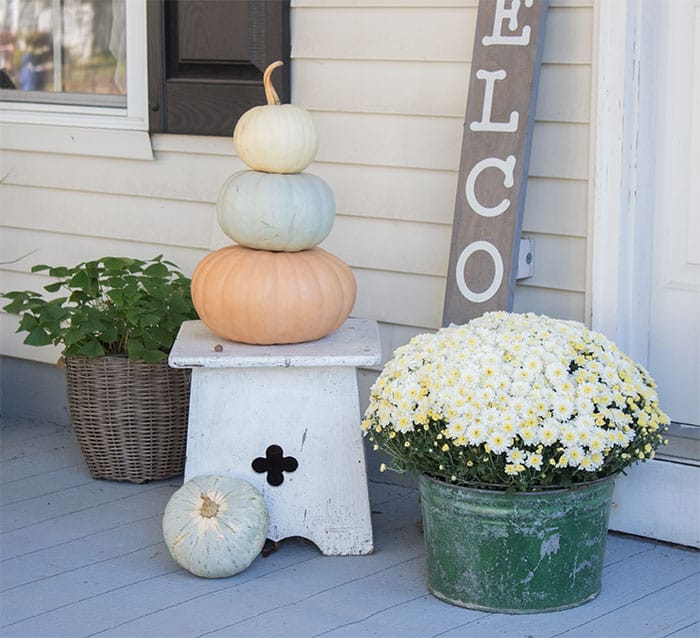 I filled my big basket with seasonal mums, pumpkins, and cabbage for a cute display.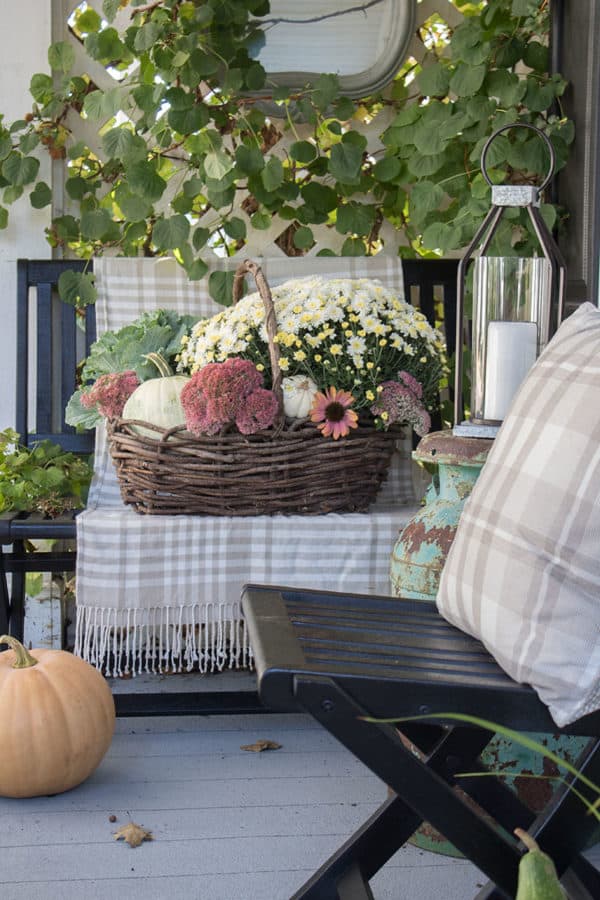 Earlier this year I added the mirror, that was a flea market find.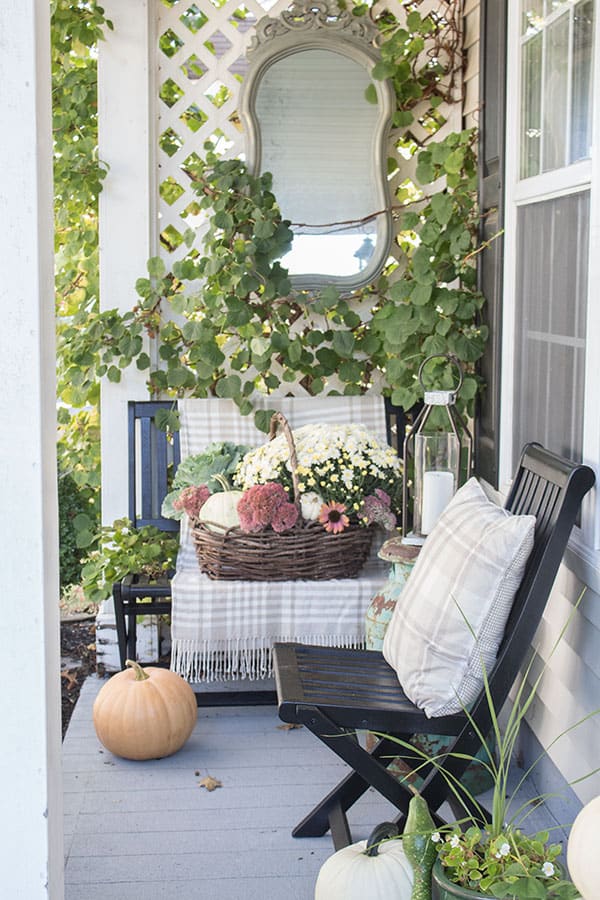 I love the coloring on this little blue pumpkin.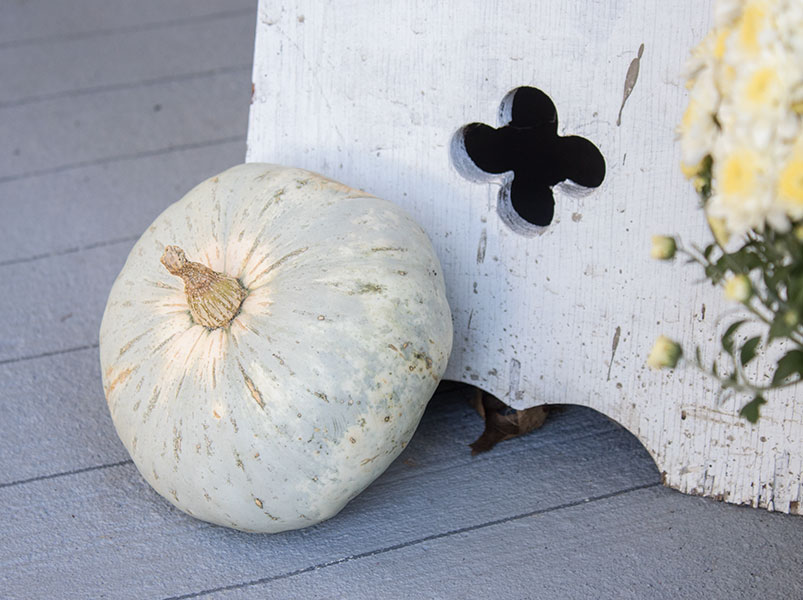 And the painted furniture looks like brand new.
Now I'm curious, what is your favorite spot to decorate for the seasons?
You may also enjoy our Small Front Porch Christmas Decorations!
If you'd like even more fall decorating inspiration, check out what some of my blogger friends are doing below!
Check out all the amazing fall decor in our cozy fall home tours!

Twelve On Main | Unskinny Boppy | A Blue Nest | Red Brick on the Lake
Sanctuary Home Decor | Saw Nail and Paint | Noting Grace | Honeycomb Home
The Little By Little Home | Postcards from the Ridge | Grace In My Space | Cribb Style | Finding Lovely
*This post was in partnership with Wagner Spray Tech, all opinions are 100% my own.