Easy Fall Wreath With Dried Flowers
HOW TO MAKE THIS EASY DIY FALL WREATH USING DRIED FLOWERS FOR A NATURAL LOOK
After a whirlwind few weeks between Texas and New Orleans, I'm finally back home. As much fun as those trips were, it's nice to be home again and back to my little DIY life.
About a month ago I bought several bunches of dried flowers at a flea market. They are so pretty but once I had them home I wasn't sure what to do with them. Inspiration finally hit and I decided to make a fall wreath.
Supplies Needed for A Dried Floral Wreath
Dried Flowers (yarrow and wheat grasses)
I didn't really have a full plan in mind for this. So I started by snipping pieces from the dried flowers and attaching them to the hoop using fishing line. I always use fishing line as opposed to floral tape or wire. It's easy enough to work with and it's basically invisible.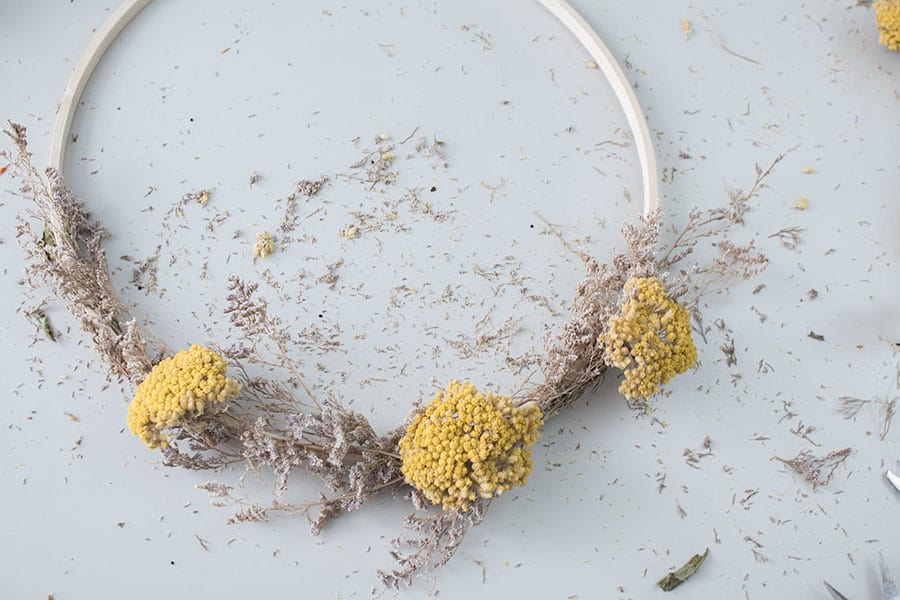 Keep in mind, that using dried flowers does get messy! It was everywhere by the time I was finished.
Though I had four different types of dried flowers, I ended up only using the wheatgrass and the dried yarrow flowers for a simpler look. I continued adding more until I had a really full look.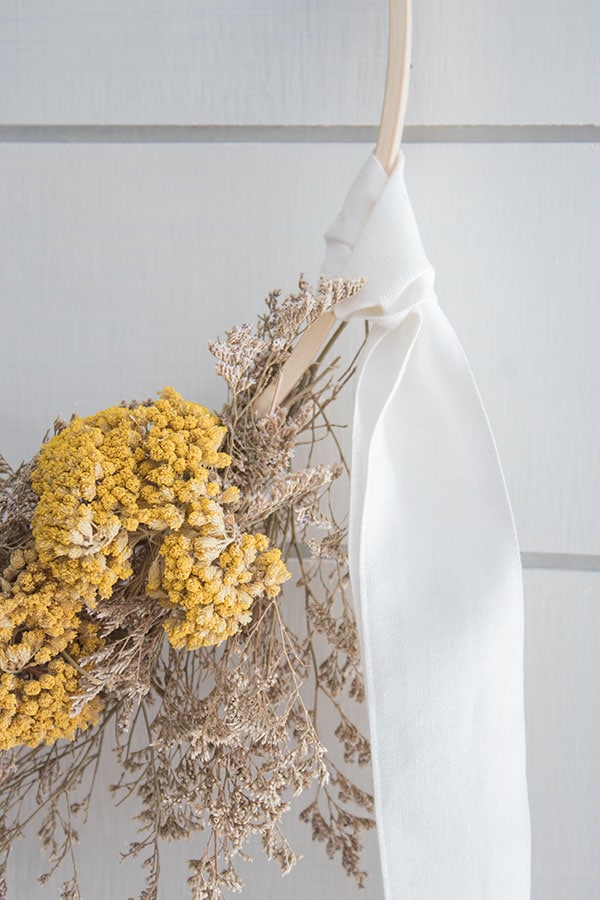 To give it a little something extra, I added a long white ribbon off to one side. I tied the knot just as I had shown you back when I made that rag banner garland.
The ribbon I used came from a throw blanket I had bought. Have you ever noticed the ribbon used to tie those up is really pretty? I always save those.
I used more of the same ribbon on top as a hanger.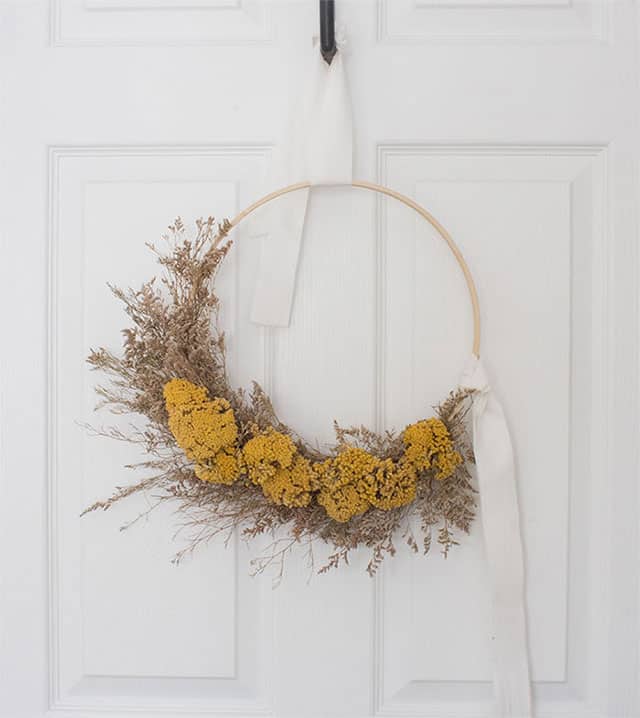 But wreath hangers do not fit over my front door, so I ended up taking the top ribbon off and using the fishing line as a hanger. This way, I can slip that right behind the peephole on my door and it stays in place perfectly.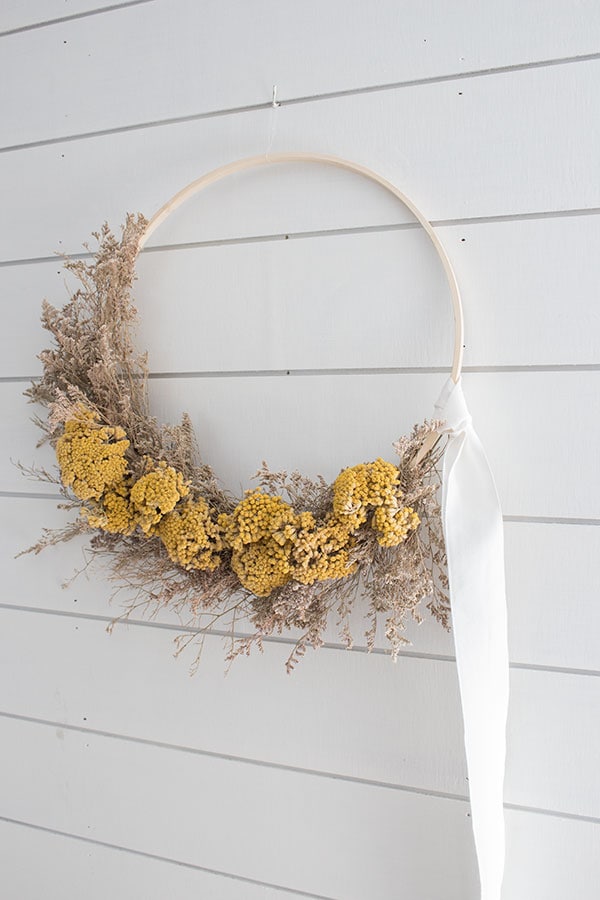 Isn't that pretty? I still have plenty of flowers left over for when inspiration strikes again. 🙂
---
YOU MAY ALSO LIKE:
---