Printable Botanical Prints Sketch Art
SKETCH ART WALL DECOR FEATURING PRINTABLE BOTANICAL PRINTS THAT ARE SUPER CHEAP BUT LOOK AS BEAUTIFUL AS THE DESIGNER VERSIONS!
Botanical prints are such timeless wall decor, I never really get tired of those. However, lately, I'm really loving the more subdued botanical sketch art.
I noticed a particularly pretty one from a design retailer I follow on Instagram. I was shocked when I clicked the link to see that this particular piece of art cost $182 for an 8 X 10. And the price goes up to $1,485 for the same piece in larger sizes!
Another beautiful designer version is this floral study. This one costs $268, clearly, this artwork is not designed for the average working person. I do believe you should splurge on things that you truly love, but I can't see dropping $300 or more on mass-produced artwork.
Especially when you can find something very similar for much, much less!
That led me to a search of botanical sketch art over on Etsy and I found so many pretty things for such a tiny price that I had to share with you guys. Seriously, these are beautiful! The best part is, most of these are printable botanical prints that you can have hanging on your wall immediately!
Botanical Art Prints Black and White
First up is this botanical print, leaves and branches, which is very similar to the first designer version. Under $7 for this one! Only $175 less than the more expensive retail print!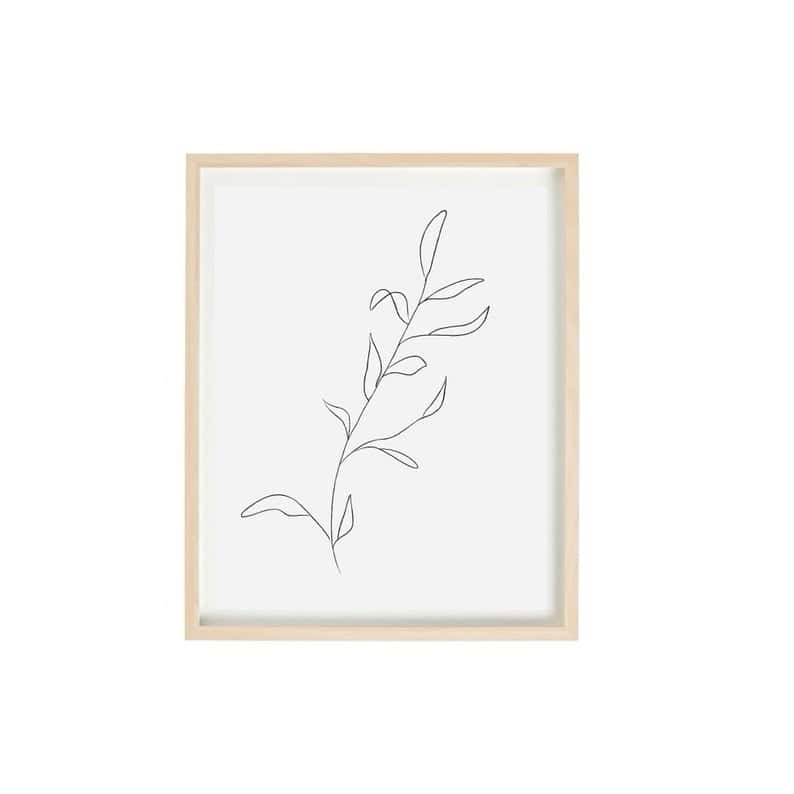 Next, the black and white illustration of two flowers below is so simple and so pretty. You can download this one for $7.50 or choose to have it printed and shipped to you. For an 8 X 10 to be shipped the fee is $16.
Another favorite is this botanical drawing. It's under $6 for the download.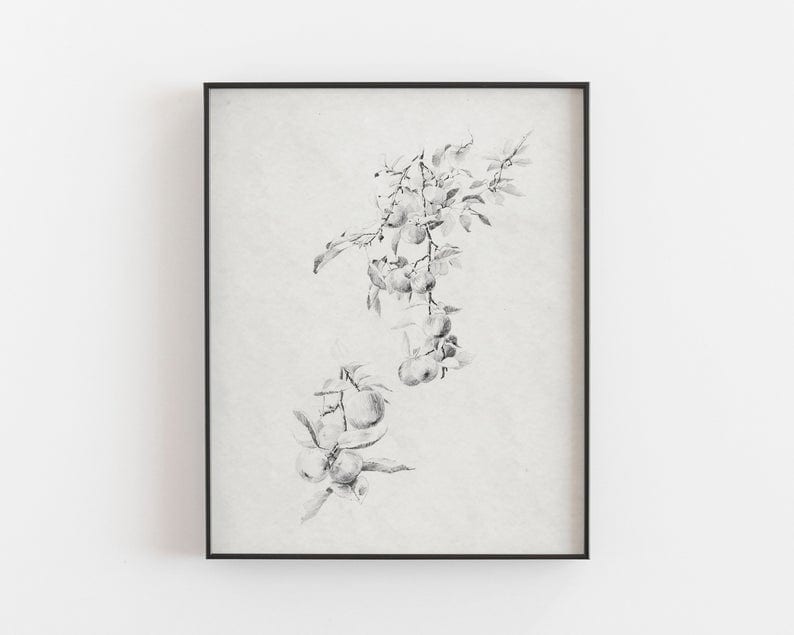 The floral vase sketch below is not available for download, but I wanted to include t because it's so cool. You can have this one shipped to you. It's $25 for an 8 X 10 and other sizes are available.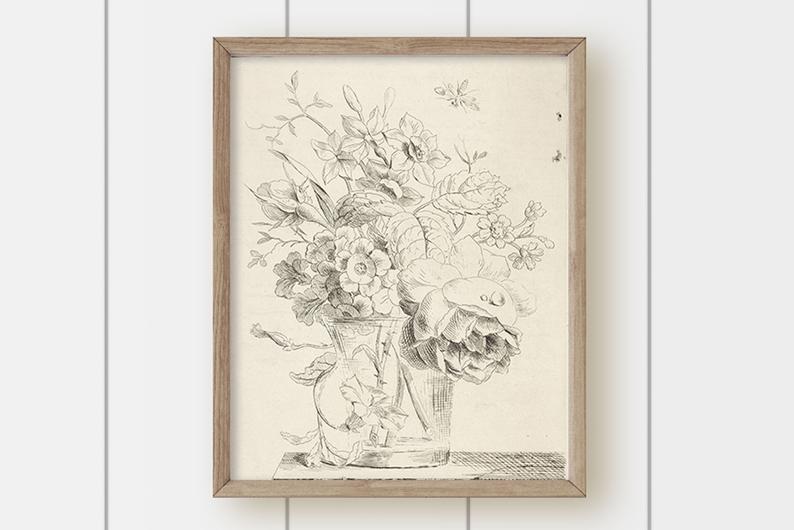 In this vintage flower sketch, the background color really stands out to me. Under $4 for the download. Four dollars!
Botanical Wall Art Sets
If you have more wall space to cover, great deals can be found on botanical wall art sets as well. I love these done for you mix and match sets.
Here is a set of three vintage botanical prints that I found. Guess how much. Under $7 for all three! I'm really obsessed with this set, you'll likely be seeing this on my wall in the near future.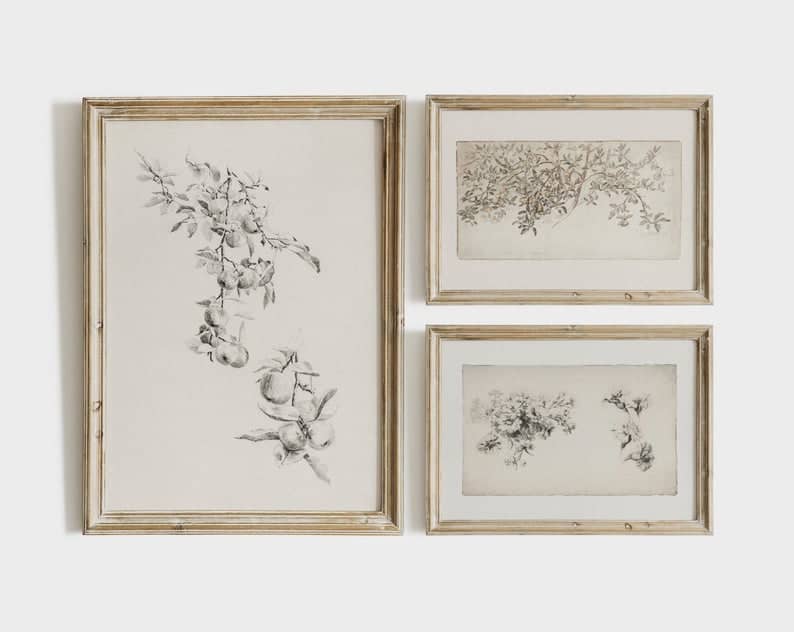 The set of four prints below would be pretty hung on the wall over a bed. These are available for shipping only and the set of four costs $48 for 8 x 10. Other sizes are available in these also. Not as inexpensive as my other finds but $48 for four isn't bad at all.
You can also get a set a whole set of 10 prints for under $14! Combined here are sketch art prints as well as watercolors for a varied gallery wall.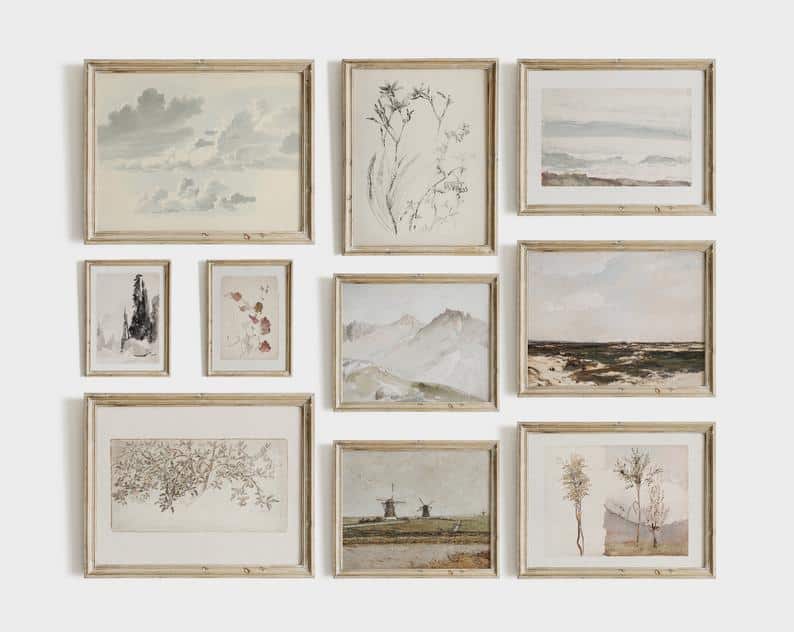 Obviously, because most of these are downloads, you will still need to purchase frames if you don't already have them. However, even with that additional expense, these are ridiculously affordable!
If botanicals aren't really your style, you can search sketch art by virtually any subject on Etsy and I'll bet you turn up some amazing finds.
Favorite Print
This vintage tree sketch is one of one my favorites. You can download it for under $5!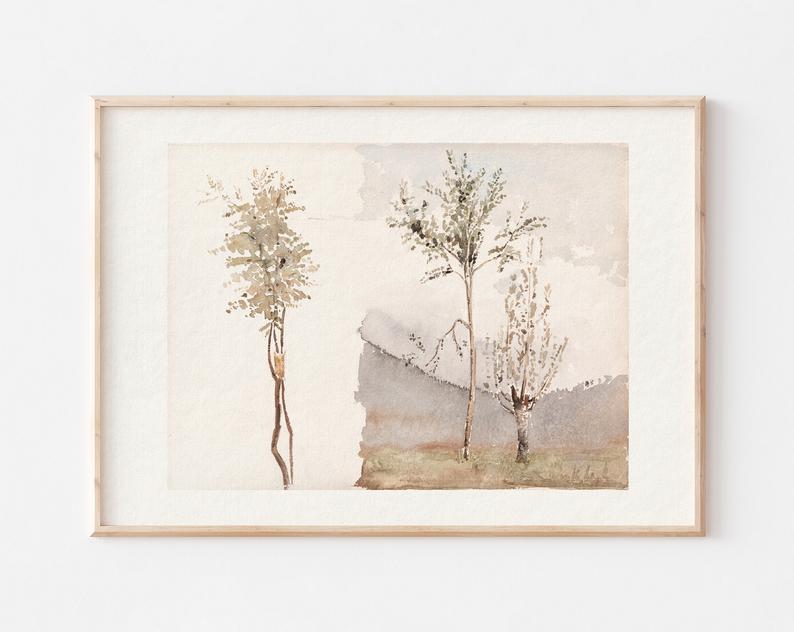 I loved that one so much, I now have it on my mantel. I purchased this pretty picture frame to go with it.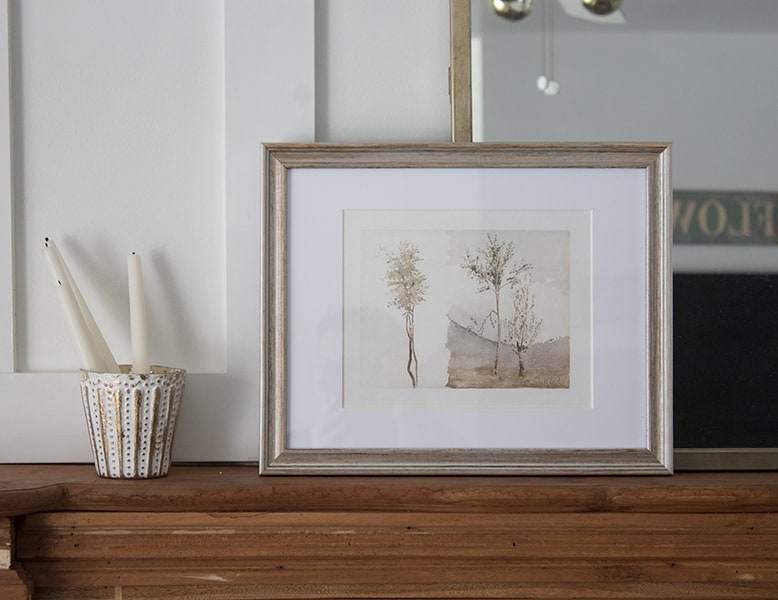 Where Can I Get Free Botanical Prints?
There are two ways I suggest to find free botanical prints. A quick search on Google or Pinterest should turn up plenty.
Secondly, you can also search public domain sites to find free artwork. I'll list a few of those sites here. Once you go to the site, just do a search by subject. These public domain sites have virtually unlimited art in every subject matter!
Another great thing about these sites is often times the downloads are available in multiple sizes, including larger sizes.
The only problem with the public domains is that they often have SO much art it would take forever to sort through. Often I will browse those sites and pin anything that looks interesting and go back later to sort through those.
I also sometimes add botanical prints to my free subscriber library. If you are signed up for our emails, you will have access to those as well.
Shop Printable Botanical Prints

You Might Also Like These Wall Art Ideas
Save For Later:
This post may contain affiliate links, see my full disclosure for more information.