Painted Front Door – Small Change, Big Impact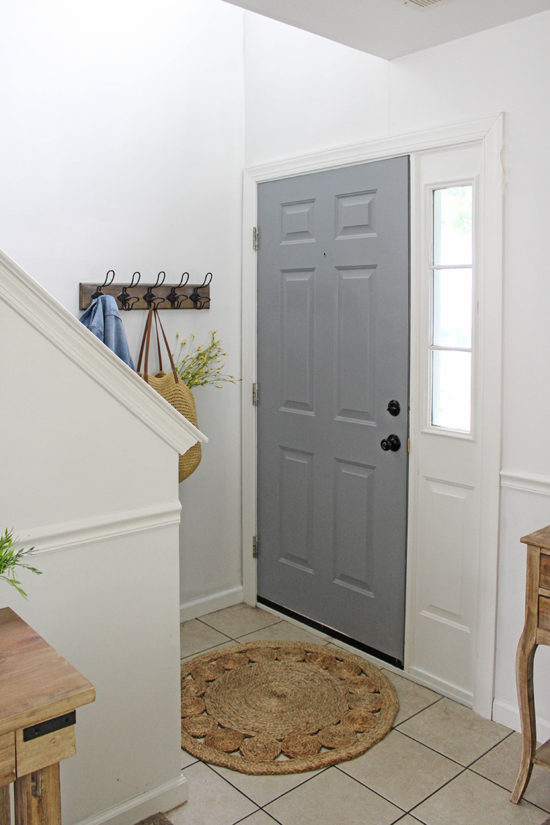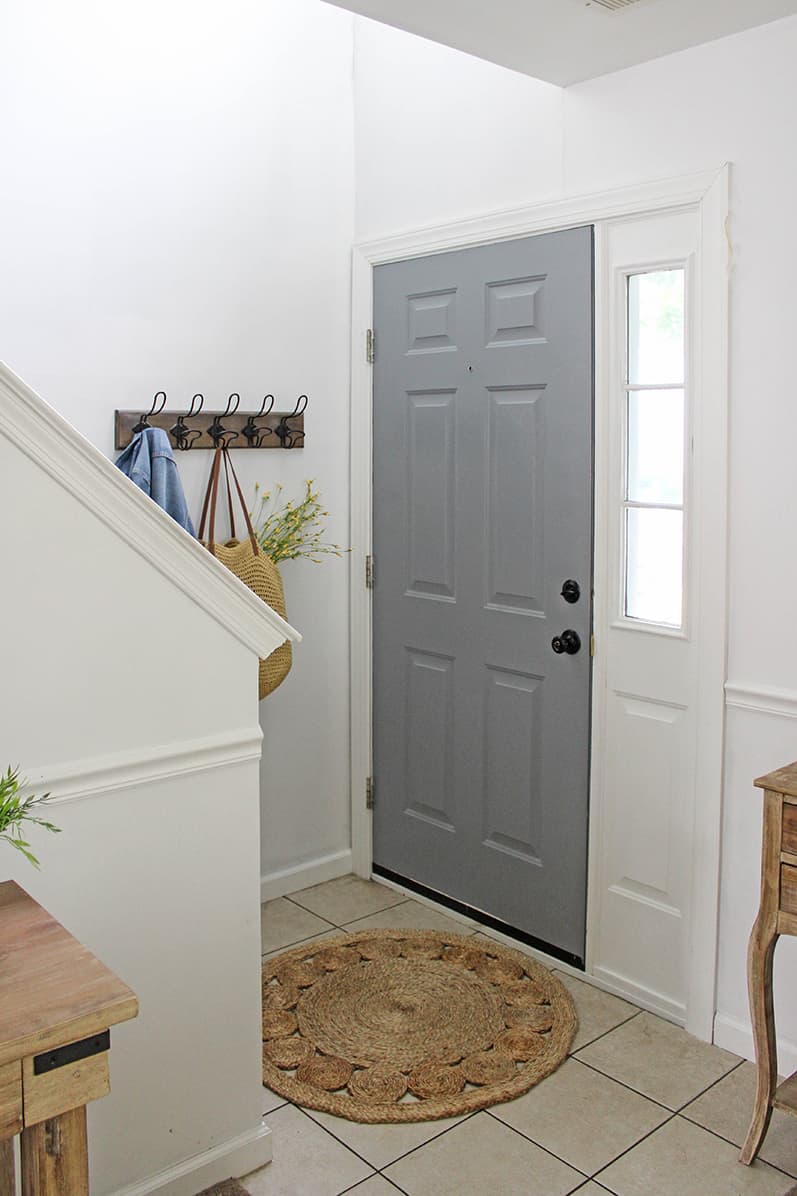 A painted front door isn't revolutionary. However, even though I decorate all of the time I still am sometimes amazed by how a few small changes here and there can add up to big results. On Monday, I shared my living room makeover. I don't often share this space because it needed quite a bit of work. Instead of waiting until I could do bigger renovations, I decided to make a few small changes with big impact.
One thing my husband and I have been meaning to do is to buy a new front door. The existing door doesn't seal properly when closed and it isn't anything to look at. I was talking about this with a friend one day and she said "why don't you just paint it in the meantime?" I'm so glad I did because the result was amazing.
Here is the only (really embarrassing) before photo I could find of the area. I'm not sure why I even took this photo. It was when I was in the middle of my last One Room Challenge makeover and I had boxes of flooring and moldings strewn all over the place.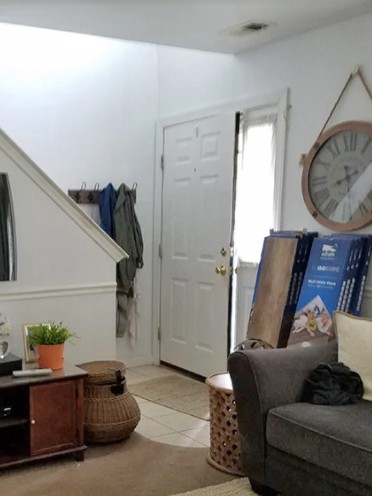 I had a sheer window curtain on the sidelight since about the day we moved in. I decided to take that off as well. I took off the door knob and spray painted that black. I thought about using a shiny silver but I had some black spray paint* on hand so I went with that.
I used Dark Pewter on the door (I believe that's a Benjamin Moore color but we had it mixed at Home Depot in the Behr brand) which we had picked up when painting my niece's countertops. For the sidelight, I purchased this peel and stick window film to add privacy but still let the light in. It provides daytime privacy but at night you can still see in, so I'm going to have to try another one. If you have any recommendations I'd love for you to share it in the comments.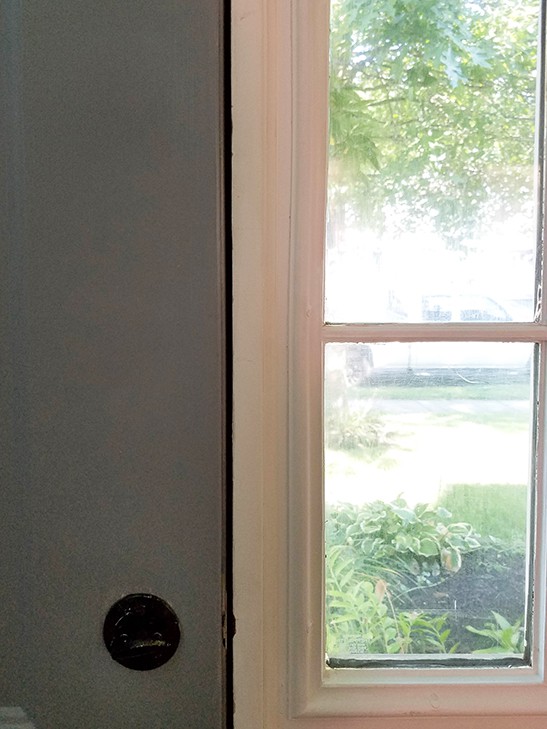 The painted front door looked so much better that I decided to repaint all of the trim as well to really clean it up. I used Pro-Classic Extra White paint from Sherwin Williams in satin finish on the trim and sidelights. The trim color looks so bright and clean that I am going to continue repainting all of the trim downstairs with it. I also bought a pretty new jute entry rug for the space as well.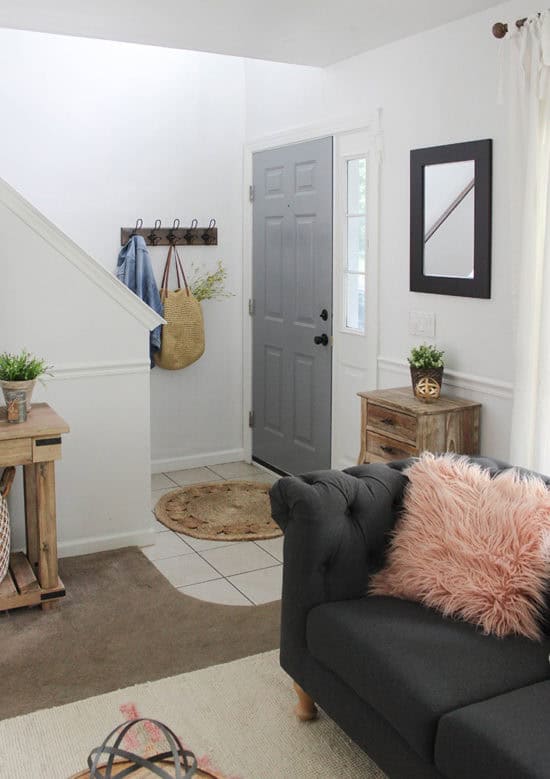 Not too bad for an afternoon of painting! I love making small changes with big impact! You can see more of the living room makeover here.
*This post may contain affiliate links, you can read my full disclosure here.