Neutral fall decorating ideas that lean towards minimalist.
Over the weekend I gave my living room a good cleaning which inspired me to rearrange and redecorate a few things. Funny how whenever I clean my house that happens.
I've stuck to mostly neutral fall decorating inside this year. Although I really kept the fall decor to a minimum I thought I'd show you what I did do.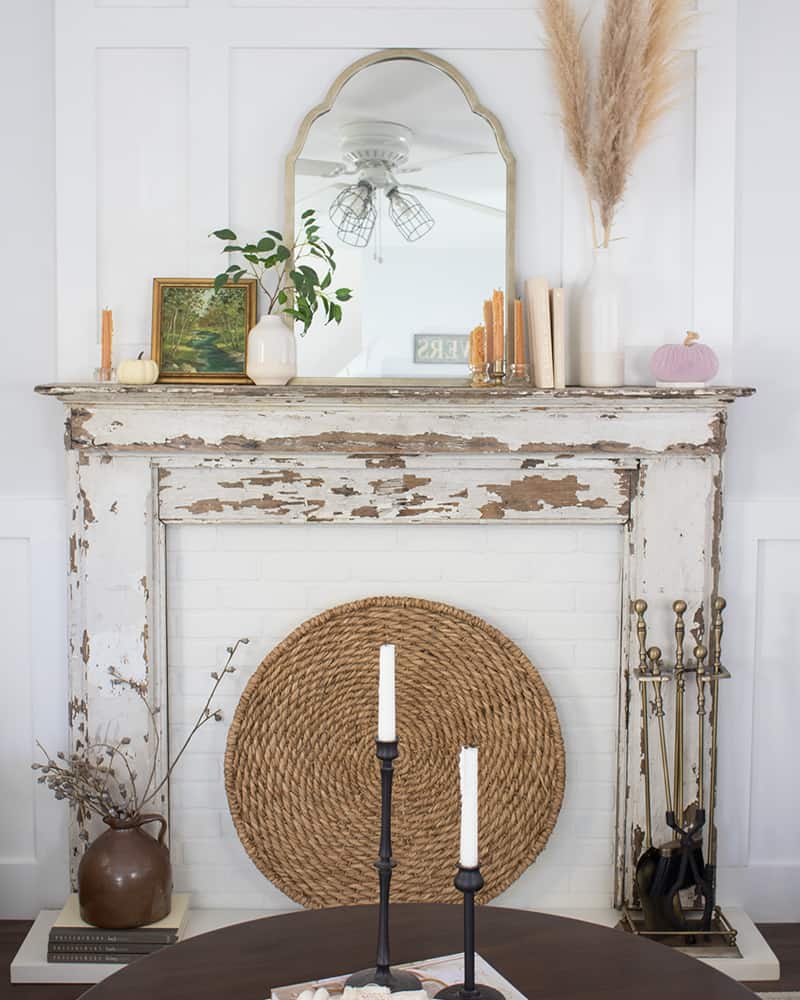 The pretty colored candles and the pumpkins are from my outdoor fall table. Once I was done out there, the fall accents ended up here.
The nature-inspired painting on the mantel is from my favorite flea market. I only paid five dollars for that one!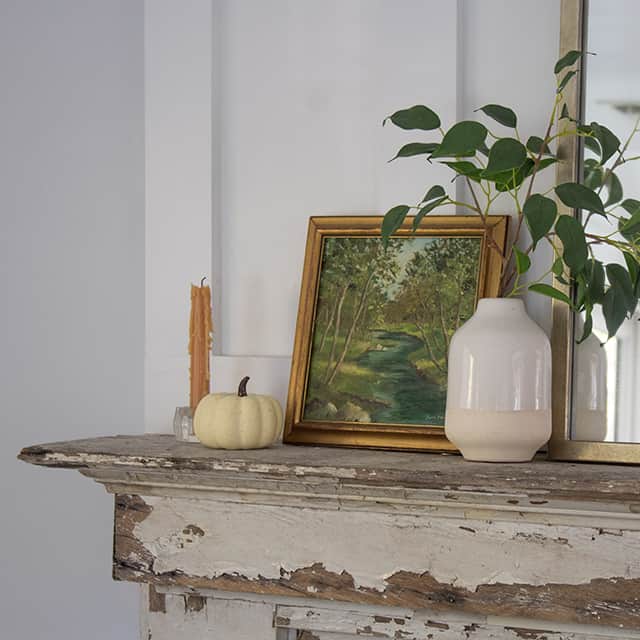 I bought the pampas grass because I'm planning to refresh and redecorate my bedroom. The color of the grass goes perfectly with what I'm planning in there so I thought why not leave it out all year? However, that bedroom makeover is not happening anytime soon so I'm enjoying it here on the mantel for fall.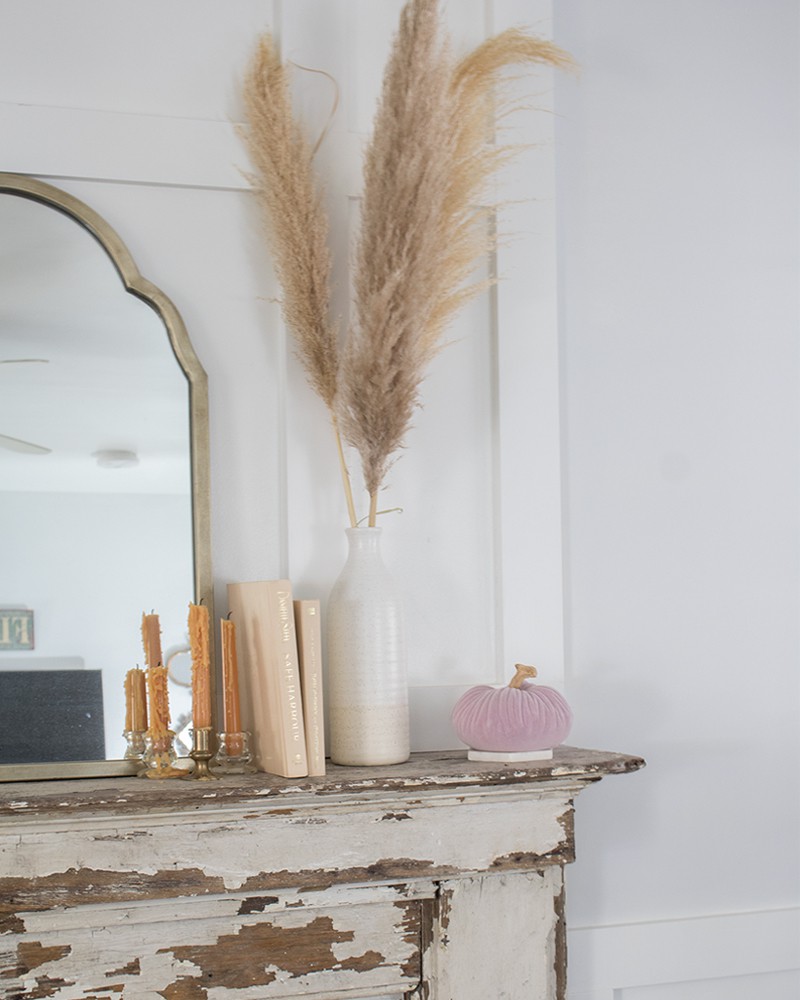 Remember my post on Sherwin Williams Rhinestone paint color? The photo above depicts what that looks like in real life very well. It's such a pretty light wash of color. It almost looks white until paired against white.
When picking paint colors, what you see online rarely is an accurate depiction of what it'll look like in reality, or in your own room. Your lighting can affect that dramatically as well.
I kept my coffee table as-is, I like the simplicity of this. It doesn't compete with the chippy mantel.
When we first added this fireplace to the living room, I had a large metal arch at the bottom of it. I still have that piece in the attic, I'm torn on bringing that back in or leaving the basket. What do you think?
While my living room is sporting fall decor, my family room is beginning to get a hint of winter decor, and yes maybe even a touch of Christmas! I like to plan early. Last year I had my tree up before Thankgiving and I really enjoyed having that done early.
If you've not seen our Simply Christmas magazine that is out this year, be sure to check that out. It's free!