Cozying Up The House For Winter
It seems like every day here lately it's getting darker 30 minutes earlier than the day before. While the weather isn't too cold yet I know that's right around the corner too.
This time of year always makes me want to start nesting and cozying up the house for the long winter. A recent trip to The Christmas Tree Shops spurred my most recent seasonal decor switch.
And while it really is a bit early to start with Christmas, a few holiday pieces made their way in! Though I don't usually decorate this early, I do really plan this early. I picked up several items that fit right into the plans I have. Rather than store them in a closet until I'm ready, I decided to use them for the fall to winter transition.
This cute little snowflake lantern caught my eye. The lantern is great for winter decor and can be left out well after the holidays are over.
I bought bags and bags of pinecones for one of my Christmas ideas. They smell so amazing, I put them out for display in my vintage buckets and planters.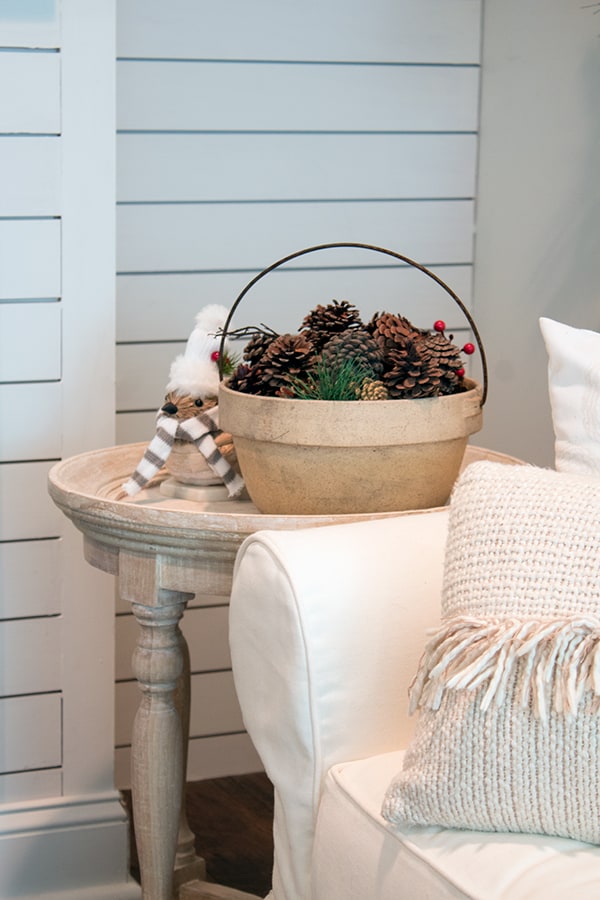 These pretty off white candles and great smelling potpourri mix will also last far after the holidays. I like to really stock up on candles at the Christmas Tree Shops considering their prices are so affordable. The variety of colors in their taper candles are always seasonally appropriate.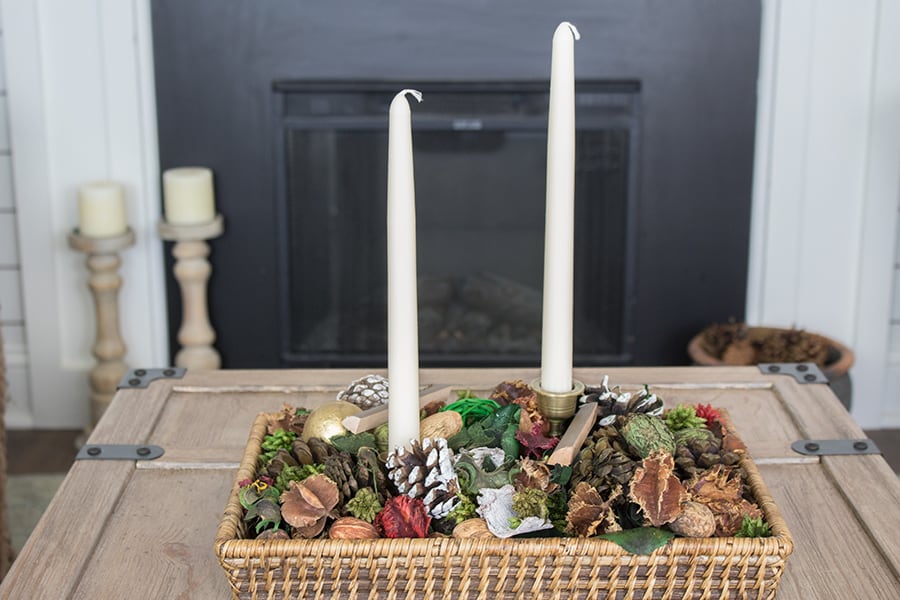 The bags of potpourri come in either a red or green color theme so I bought one of each and mixed it. I like that it has wood pieces and other natural accents included in the mix.
And this wreath!
My plan for the wreath is to use it on my porch eventually. However, for now, I'm enjoying it displayed on my blanket ladder.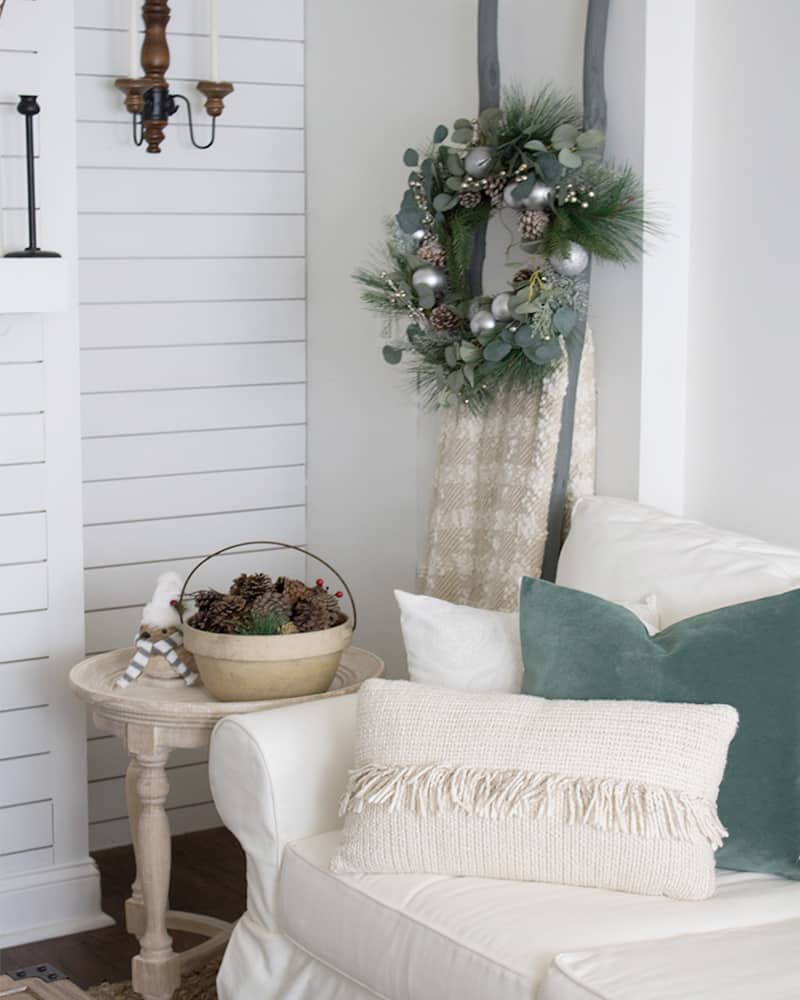 The eucalyptus on the wreath looks very realistic, I could not pass this up.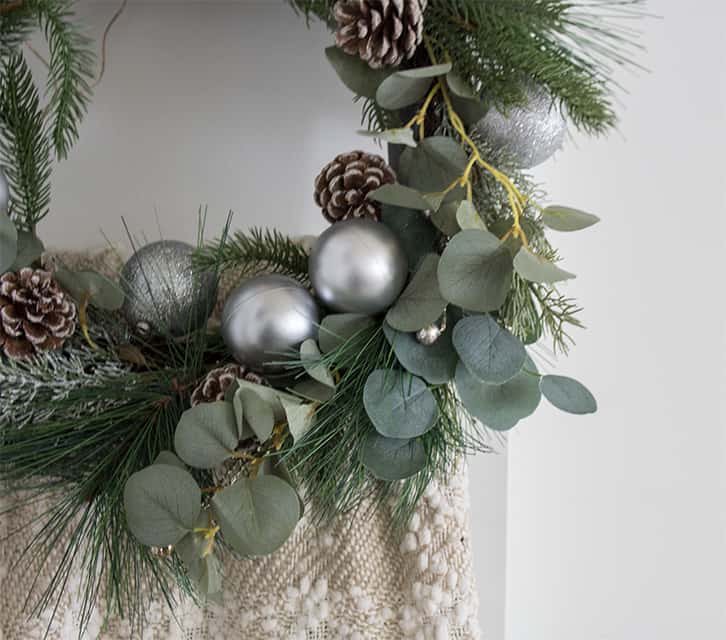 And those cute little woodland critters on the mantel? I have plans for those as well. Those were one of those finds that I wasn't looking for, but will work so perfectly with my Christmas decor this year.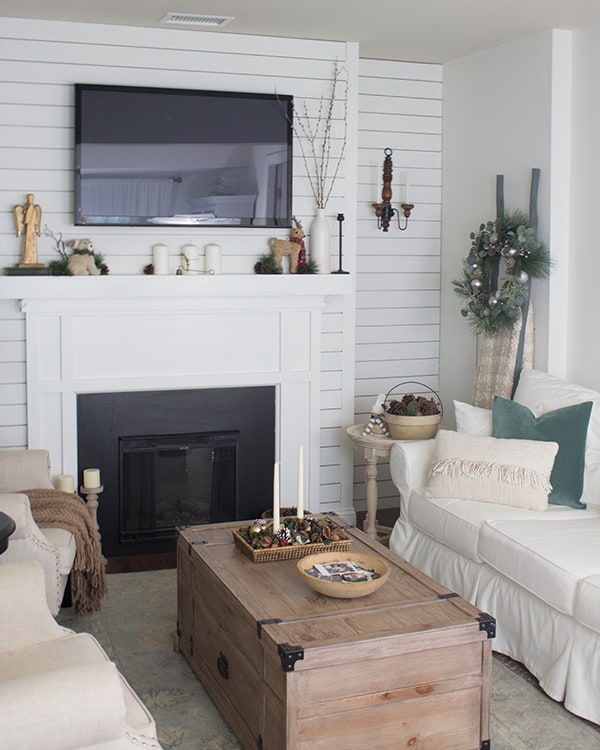 The wooden angel is truly beautiful. I wish I bought several of those. It looks a little more wood-toned in person but in the photo it actually looks like it's glowing.
Because it's too early to get any fresh greenery, I found a mix of that at the Christmas Tree Shop as well. You can see that on my mantel above.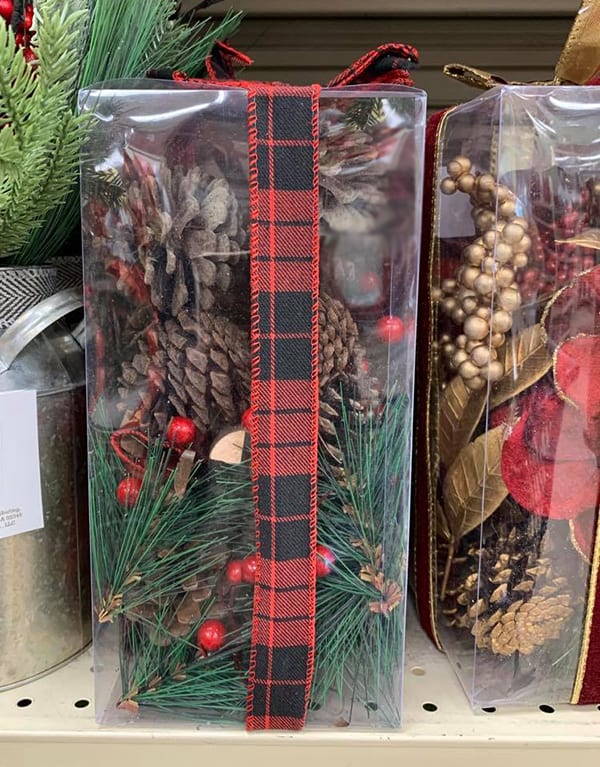 Lots of candles are a must for the holidays. I love the shade of green on this beautiful candle holder. It's pretty enough to stand alone.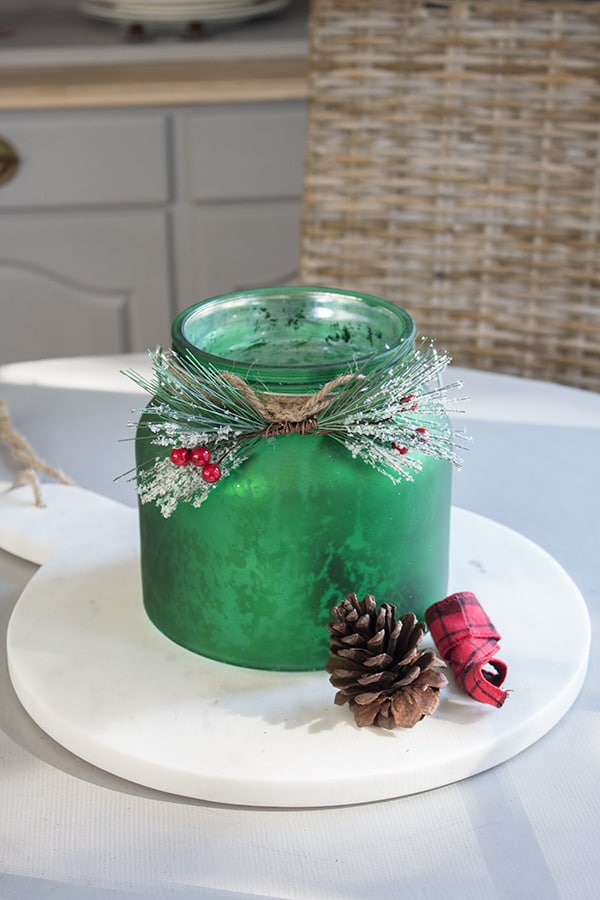 Lastly, I picked up a few extra-large ornaments. Those will be used on my porch (and may even get a little makeover) when the time comes. Until then, they look at home in my vintage hutch. Many of the items in my hutch are from The Christmas Tree Shops. The casserole dish, serving platter, salad plates, and the snowflake lantern for example!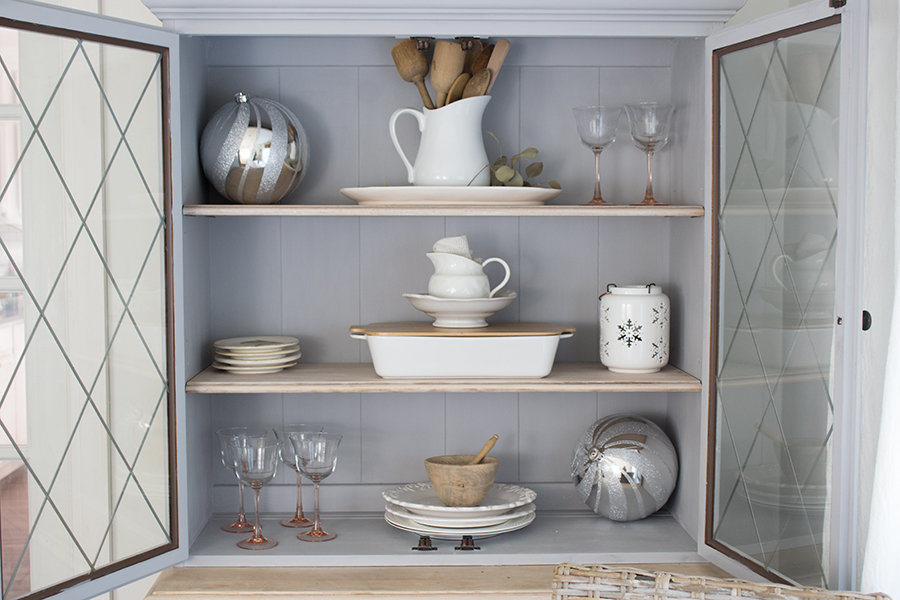 What do you think? Are you cozying up for winter yet?
This post was in partnership with the Christmas Tree Shops, all opinions are my own.