How To Make The House Beautiful With Amazon Finds
I'm a big fan of Amazon. Convenience is key for me and no one makes it easier. Amazon really has expanded into all areas, including the home. Which makes it even easier to make the house beautiful.
Since Amazon has a great selection of home decor I thought for Prime Day (Oct. 11th) I'd make a few design boards featuring only items from them!*
I put these together so that the ideas could work for almost any room. Which is why I used mostly small furniture and decor. The designs could work for living rooms, bedrooms, dining rooms, or a home office.
How To Make The House beautiful design board #1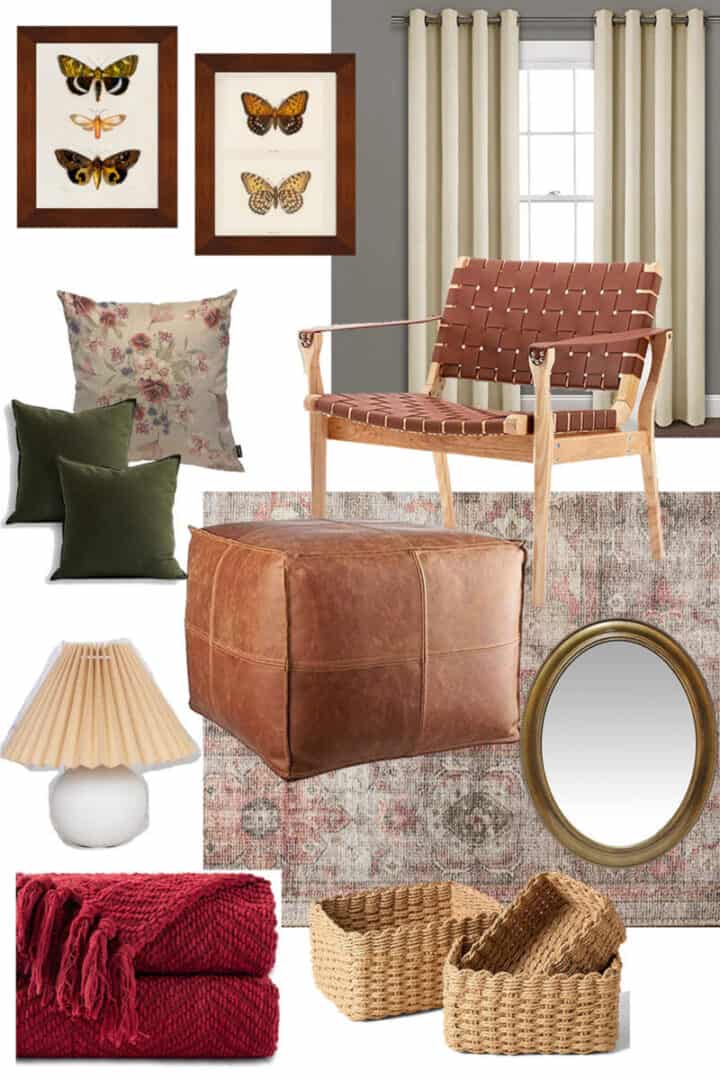 In honor of Fall, I went with very warm tones for the first board. I've had my eye on that leather ottoman, it looks to be the perfect shade of brown leather. You'll notice a lot of primary colors but in very muted tones. I'm usually not a big fan of red but it works so well here and the throw blanket is a nice shade.
My goal with this design was to feature pattern, texture, and even function. All the bases are covered.
Design Board #2 – Monochromatic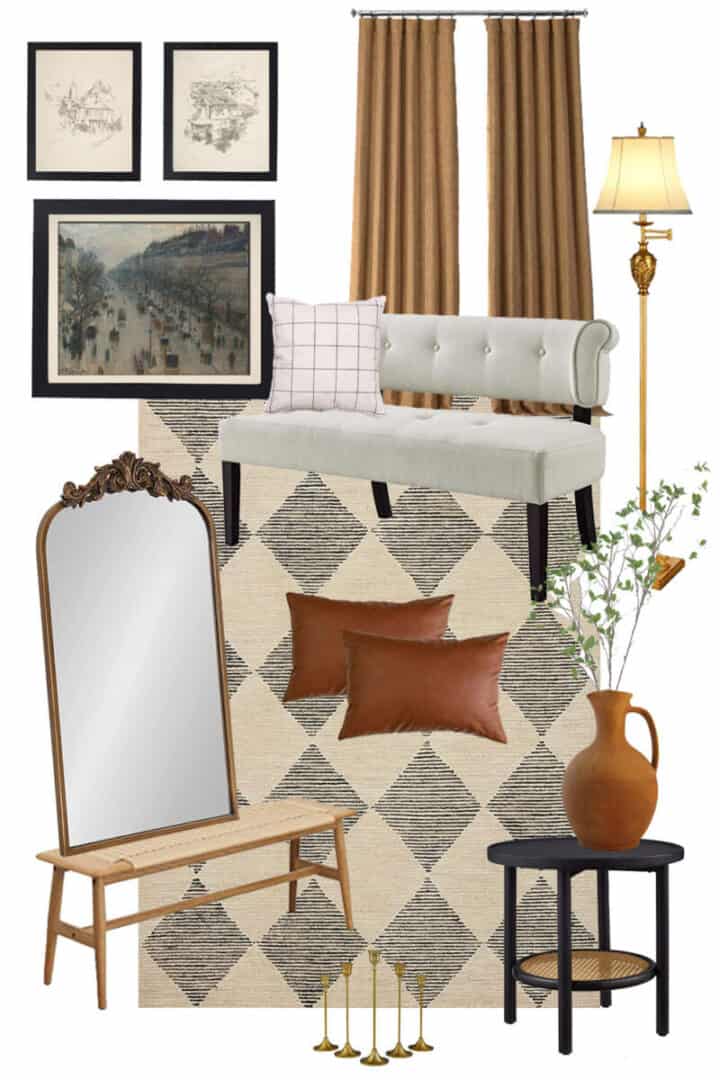 You guys know I love my neutral home decor so the second board is much more monochromatic. Here I used black and white but warmed it up a little bit with natural materials like leather and terracotta.
Design #3 – Complementary Colors
For the third board, I used complementary colors starting with orange and blue but in very muted shades so it isn't jarring. The rug pulls it all together.
The same leather ottoman as the first board is shown again here in another pretty leather color. The same mirror is used again because I really like the shape and color of that one.
As mentioned everything shown is from Amazon and is linked below (pictures are clickable). The art is the only thing shown not from Amazon, you can find all of those in our art shop.

---