Covering A Lampshade With Fabric
THIS DIY IDEA INCLUDES NOT ONLY COVERING A LAMPSHADE WITH FABRIC BUT ALSO MAKING IT PLEATED – NO SEWING REQUIRED
---
Recently, I saw the cutest little lampshade online with a pleated fabric cover. It really caught my eye, it's so pretty.
But when I looked into buying it I was completely sticker-shocked! This lampshade is not cheap, it costs $161! That is just for the shade, no lamp with it.
I've seen several others since then but none less than $100 for just the shade. Then I remembered I had some fabric from the flea market that I got for $1. After a little Google searching, I realized it would be easy to make one myself.
I have a small, inexpensive lamp from the Christmas Tree Shops that was perfect to experiment with. Eventually, I want to make this type of shade for two wall sconces. But I wanted to practice first on this one.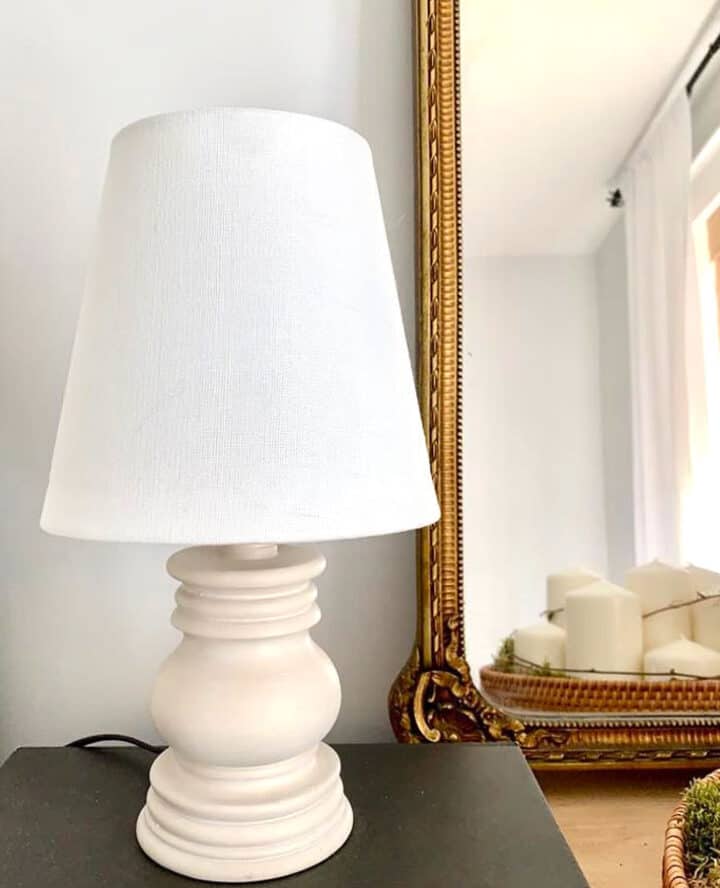 To get started, I based my initial plan on this tutorial from Sincerely Marie Designs but made a few adjustments.
Supplies Needed FOR DIY Pleated Lampshade
Fabric
Scissors
Ruler
Pencil
The height of my lampshade is just over six inches tall. I cut my fabric to 6″ to leave a little border at the top and the bottom of the shade. Fabric banding will go there once the pleating is done.
After cutting a large 6″ strip of fabric, I measured 3″ sections from there. The inspiration tutorial used 1.5″ strips but I found those to be too small to work with. For a larger lamp, I'd go even larger than that.
Take the 3″ strips and fold them in, into thirds. I slightly angled them while folding so the top was a little more narrow than the bottom to accommodate the angle of the lampshade.
After you have enough to wrap around the lamp, press them with an iron.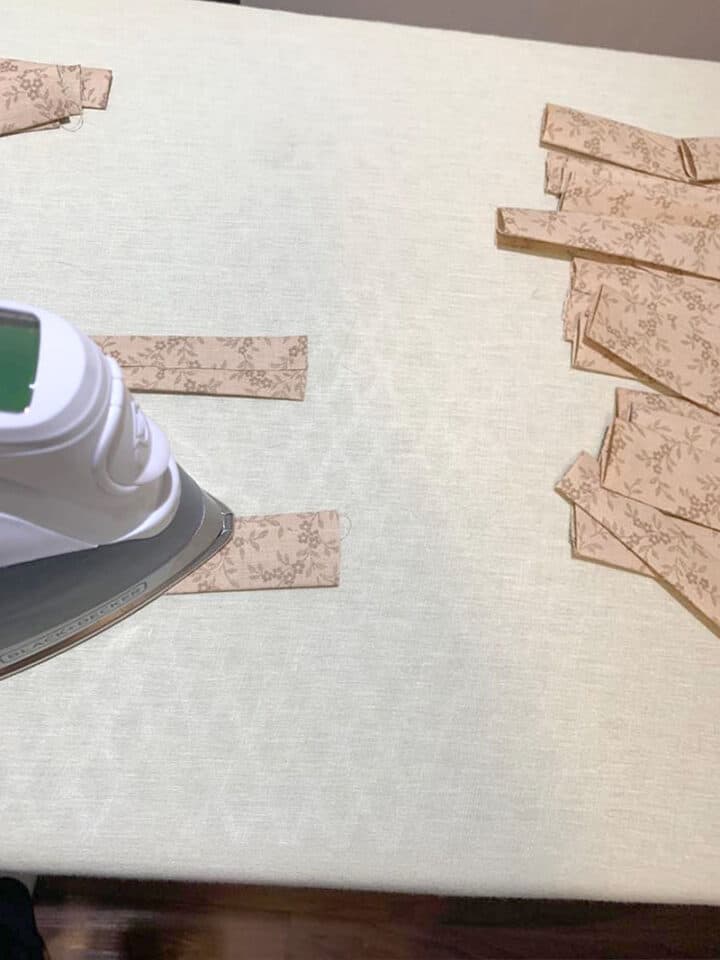 Rather than using hot glue, I used fabric glue. Hot glue gets annoying with the strings so if I can use something other than that on projects I will.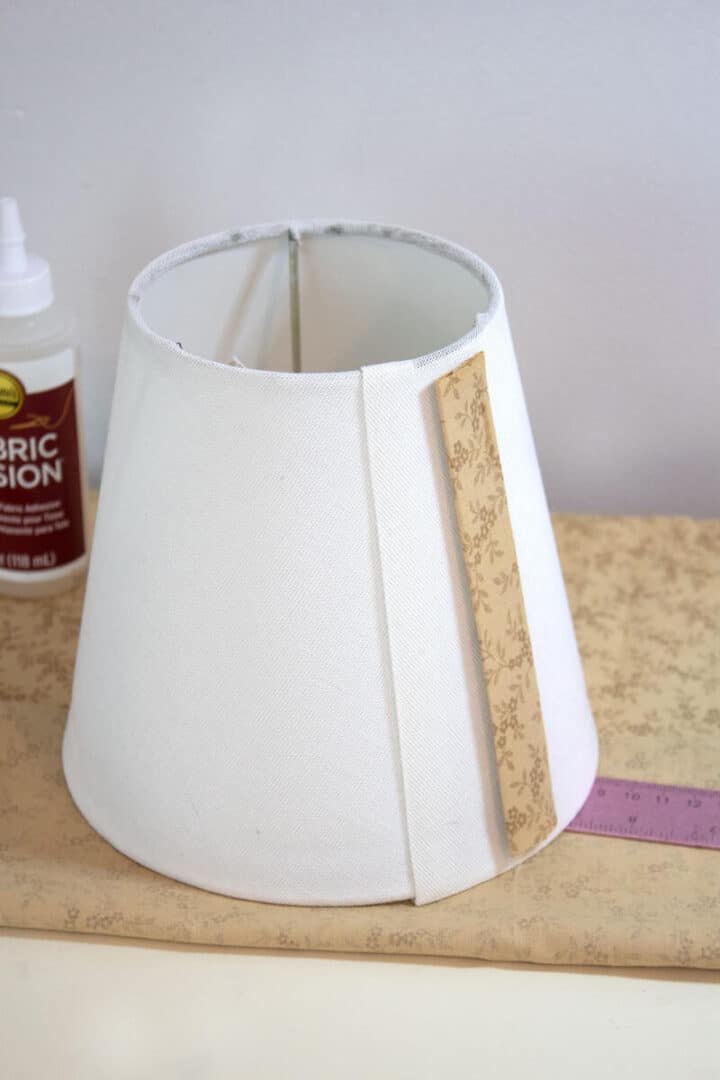 Fortunately, the fabric glue worked like a dream. It stuck right away while still giving you a few seconds to position the fabric strip correctly.
Important: When gluing the first piece, only glue down the right side of the strip. Leave the left half unglued because this is where you will tuck in the last strip when you get there.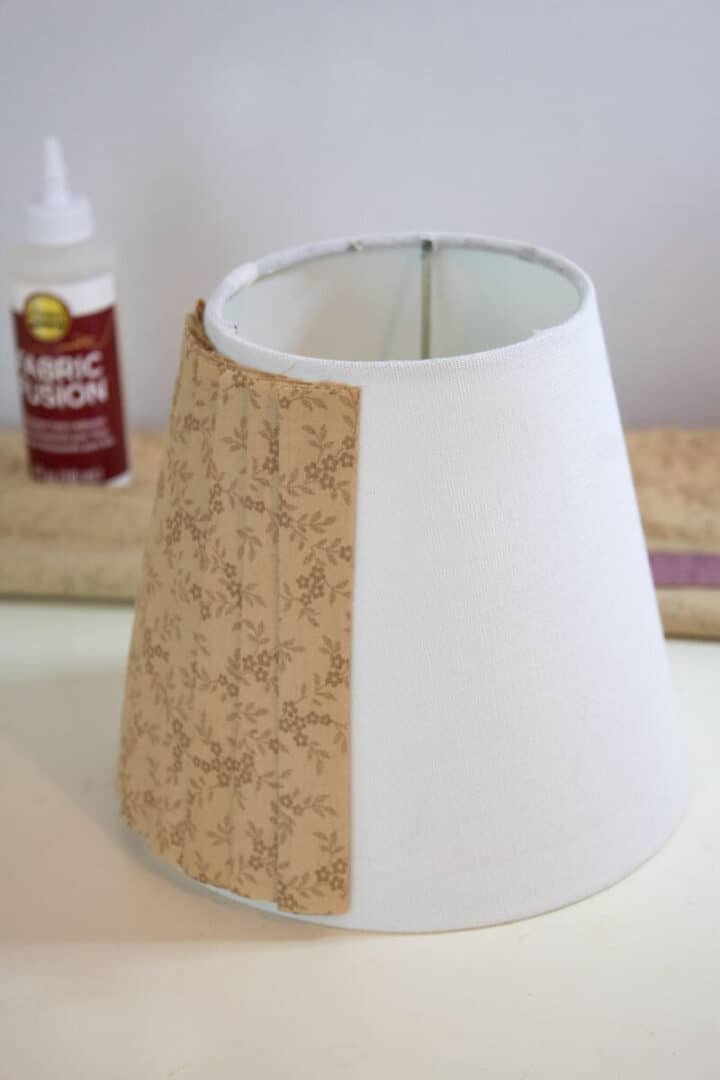 Continuing adding your fabric strips around the lamp. I expected this process to be long and tedious but it actually went quickly & easily.
Once you get to that last piece, add glue to the back and tuck it right under that first piece you left half unglued.
For the top and bottom rim, you'll need to add a fabric band. You can easily cut another long strip of fabric for these sections so that it matches the rest. I happened to have a jute ribbon that was just about the right size so I opted to do that instead for a slight contrast.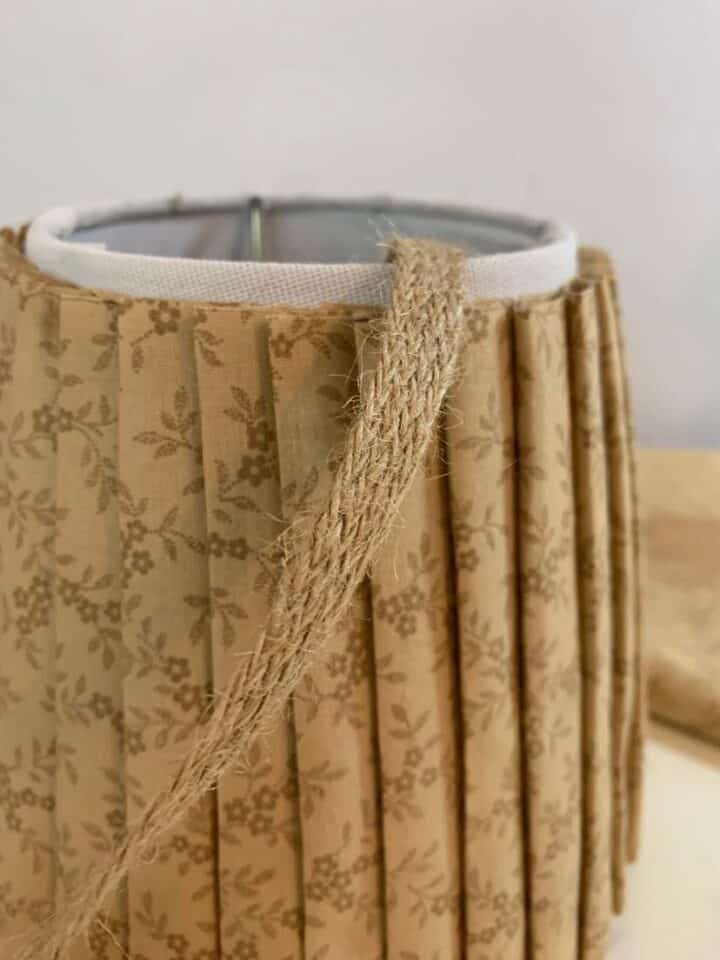 For some reason, the fabric glue did not work with the jute so I did have to use hot glue on that part.
Simply attach one strip around the top and another along the bottom to finish off the lampshade.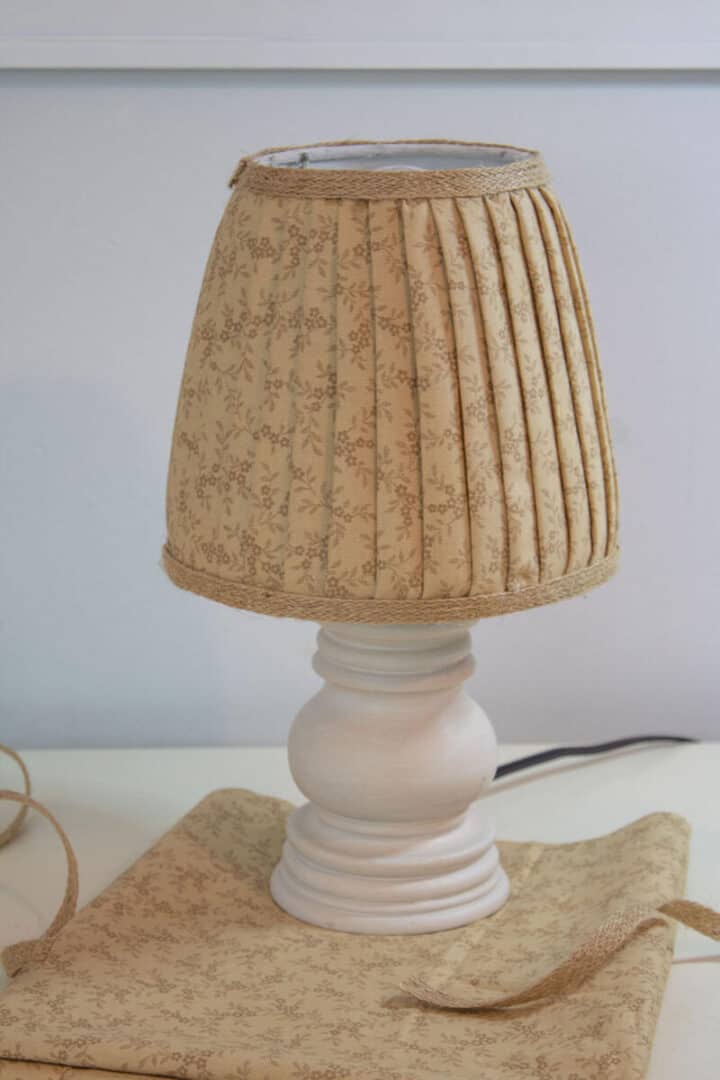 Isn't that cute? I really love how this came out. I'll definitely be doing this to the wall sconces I have in my family room.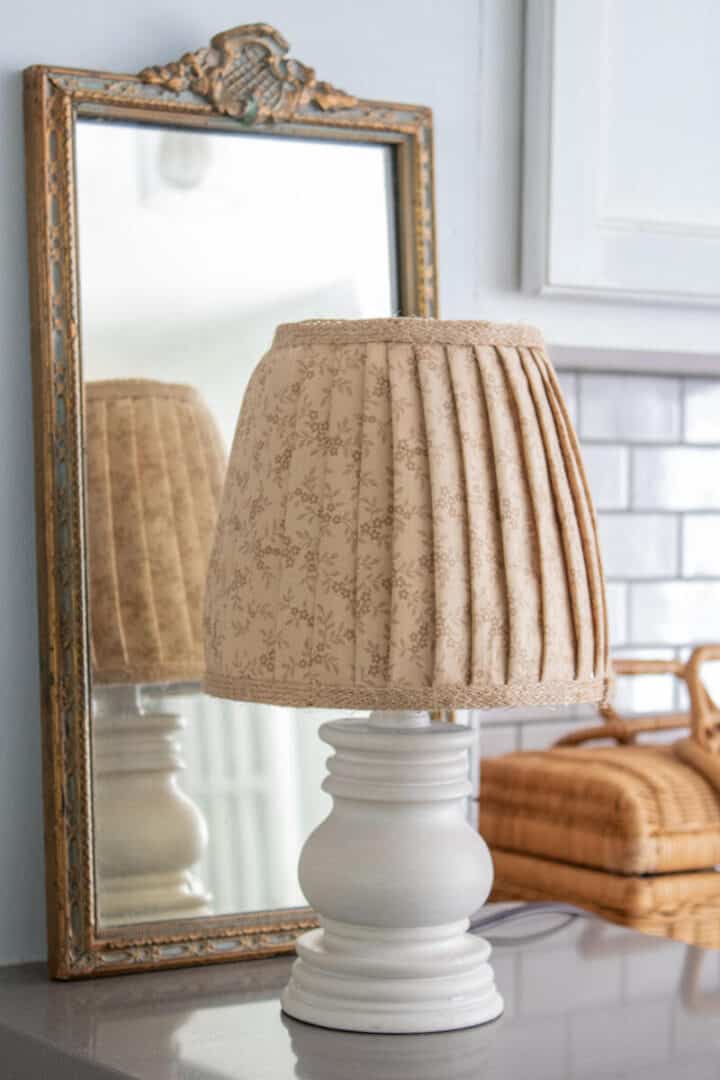 If you're interested in buying a fabric lampshade rather than covering a lampshade with fabric yourself, here are several really pretty options I spotted!

---
YOU MAY ALSO LIKE: