Homemade Copper Cleaner For Antiques
HOW TO MAKE A HOMEMADE COPPER CLEANER THAT IS SAFE FOR ANTIQUES AND WON'T RUIN THE PATINA
At an estate sale recently, I found an old kettle with an interesting shape. At first look, I thought it was brass but when I looked closer I realized it was copper. Over time, it got so dirty you could barely see the copper anymore. Here is the before photo.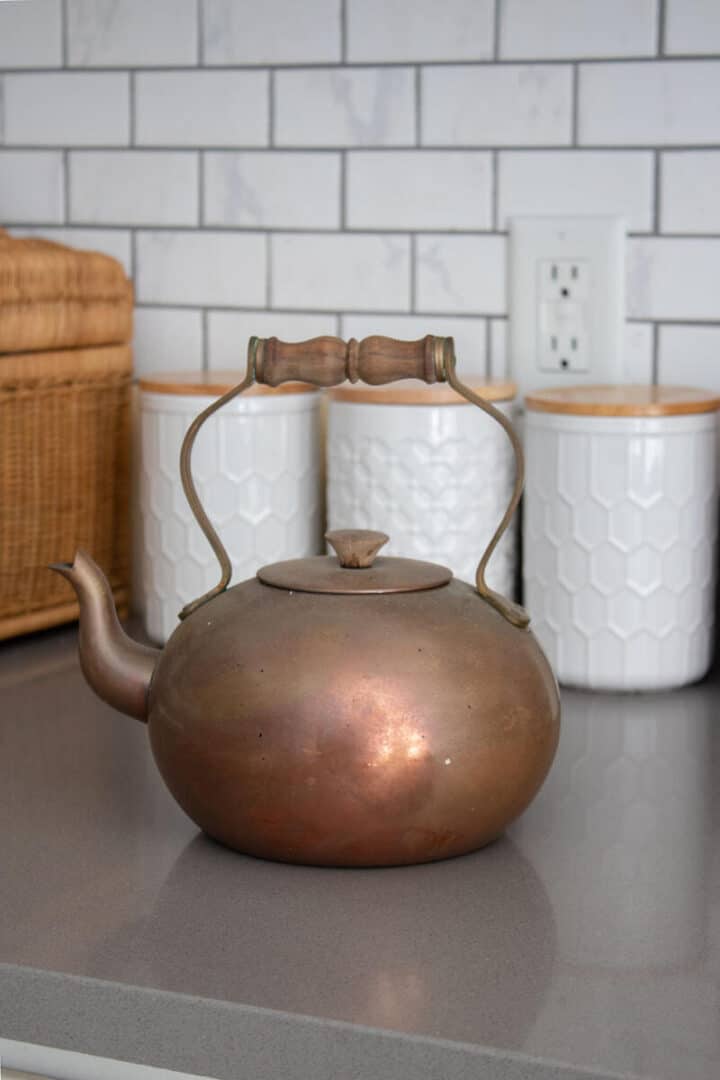 Having never cleaned copper before, I looked into different methods and found several different suggestions. My concern was that I didn't want to ruin the copper underneath nor did I want to strip it of all patina.
Using ketchup was one suggestion but I was afraid that might actually stain the copper. Lemon juice was another but it's so acidic I was afraid it might strip the patina.
Homemade Copper Cleaner Ingredients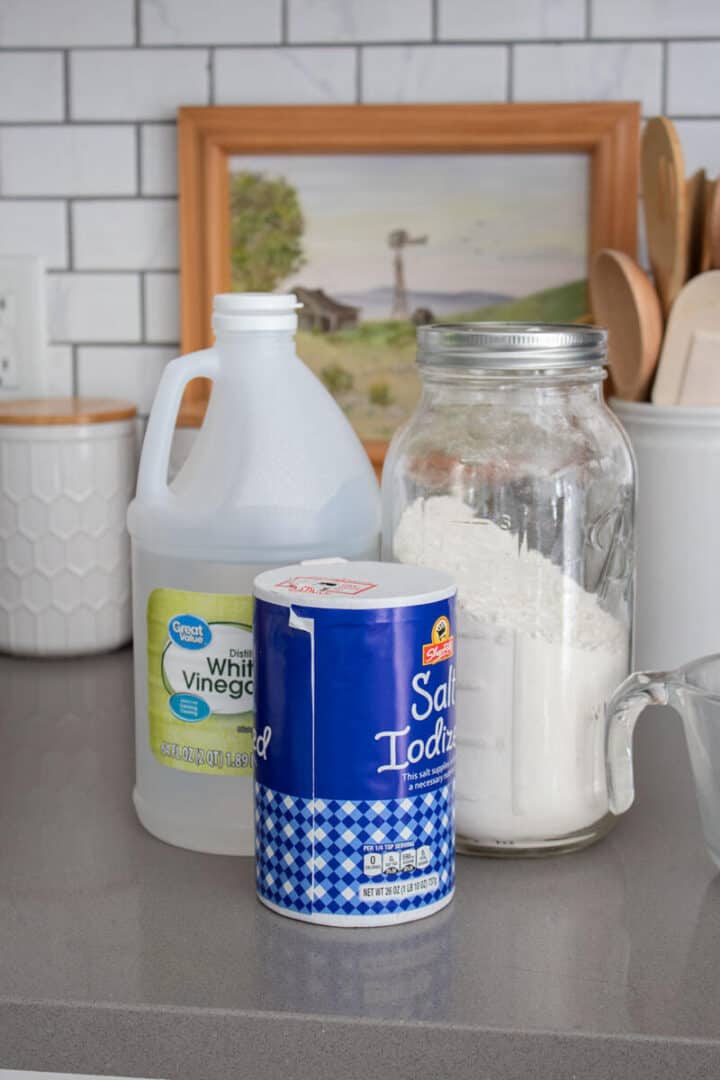 You can make your own homemade copper cleaner using things you already have around the house, so this was the method I decided to try.
First, mix equal parts salt and white vinegar. I used about a half cup of each. Next, spoon in flour slowly. Keep mixing in flour until it forms a thick paste. It took about 4 or 5 tablespoons of flour to get that consistency.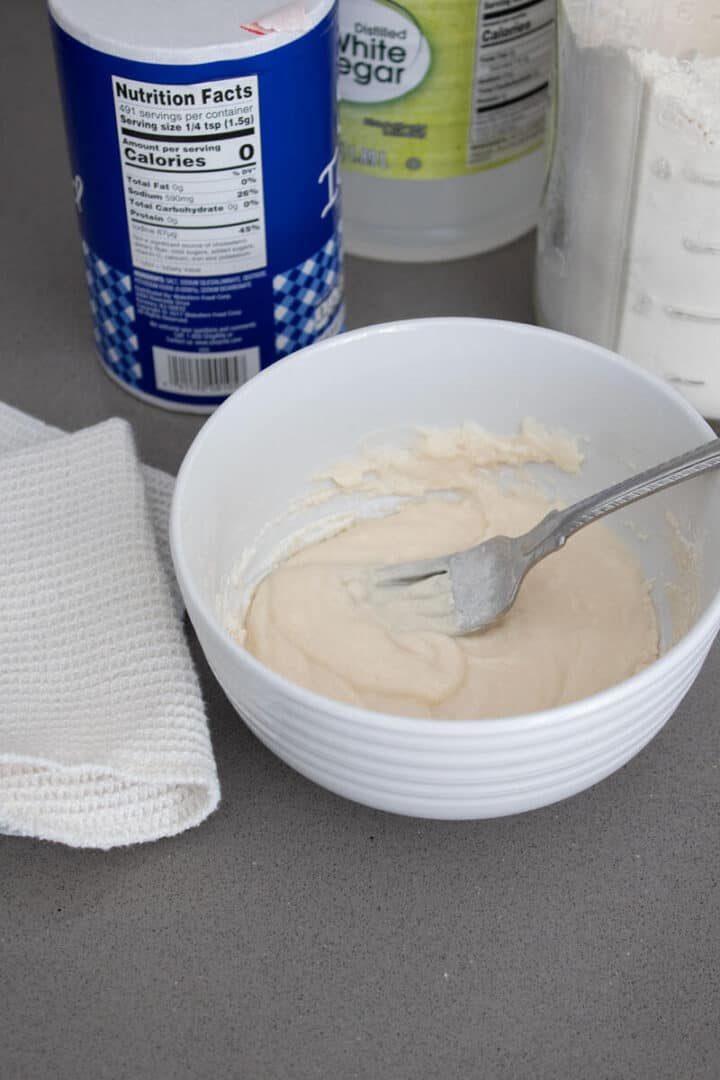 How TO Clean Antique Copper
I used my reusable cleaning cloths to apply the solution to my copper kettle. After only a minute or two I could see the copper shining through before I even began wiping it.
Look at that, isn't that crazy?!
After doing one half, I rinsed it with water because I was afraid to let the vinegar sit on there too long. Then began the other side.
Because I was afraid to leave the solution sitting on the copper too long I worked quickly. The homemade cleaner works fast so it didn't take long.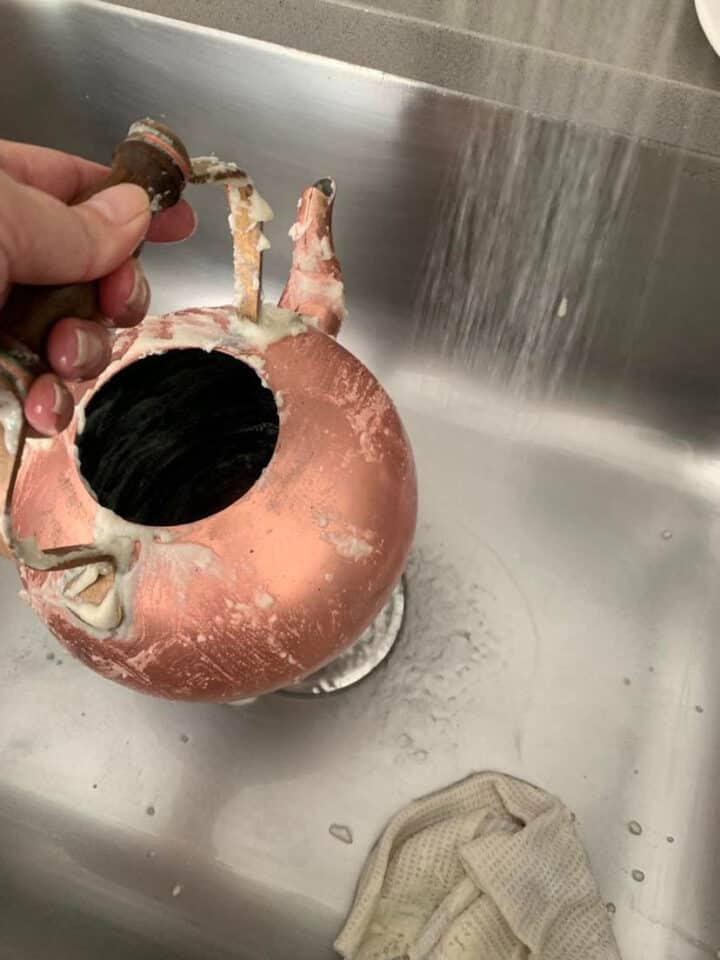 I noticed when the copper was wet the solution didn't work as fast as when it was dry. I don't know if that matters either way but it's worth mentioning. Regardless, the homemade copper cleaner worked well and quickly without damage and without stripping the antique of its patina.
Here's the kettle all cleaned up.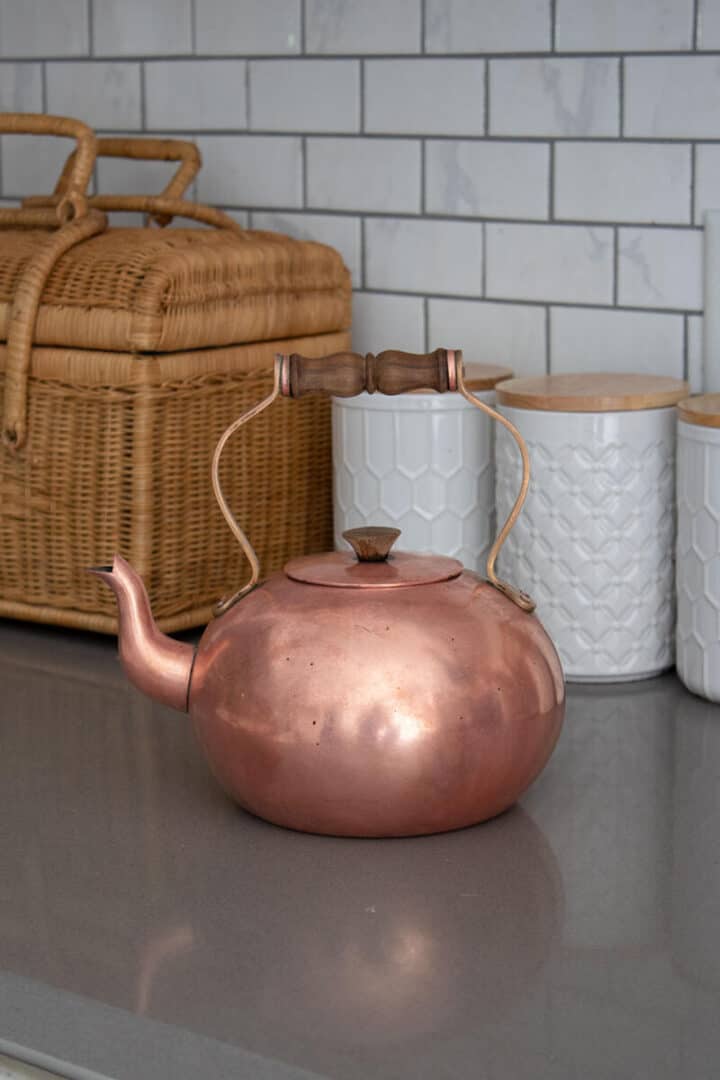 I didn't take photos of the inside, but I did clean that the same way as the outside. I let it sit much longer on the inside because it was harder to access for scrubbing.
Vinegar is great in so many homemade cleaning solutions, I also use it when mixing up my DIY cleaner for cleaning antique wood furniture. It really helps get the musty smell out of antiques.
---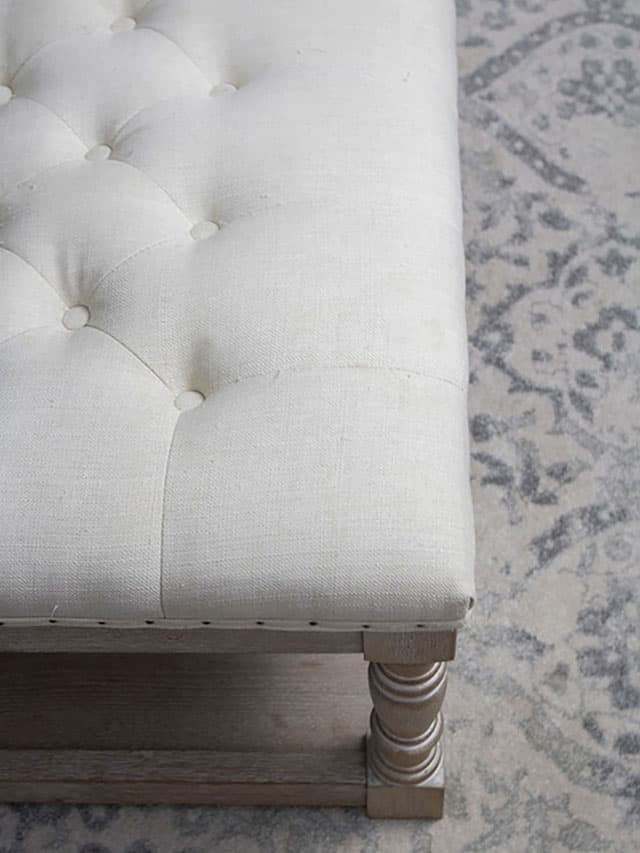 Removing Water Stains From Upholstery