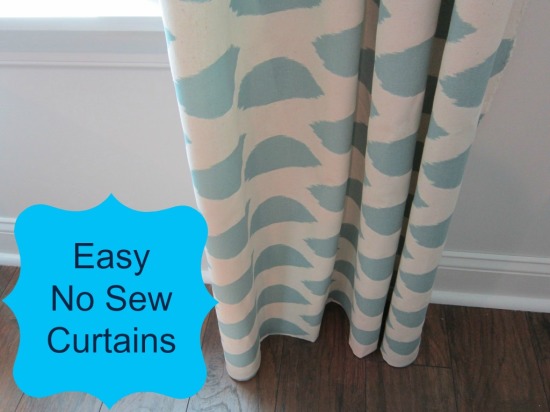 Recently, I found these pictures on my computer and realized I never did a post on this.  I made the no sew curtains in my family room from some fabric that I fell in love with.  It really is easy to make your own curtains.
I only have 1 double window in this room, so I needed to make 2 panels.  My curtains needed to be approx 80″ long by 56″ W, so I ordered 6 yards of the fabric.  Three yards for each panel, with some to spare.  I laid the fabric out on the floor, and cut it in half.  Forgive the low quality i-Phone picture.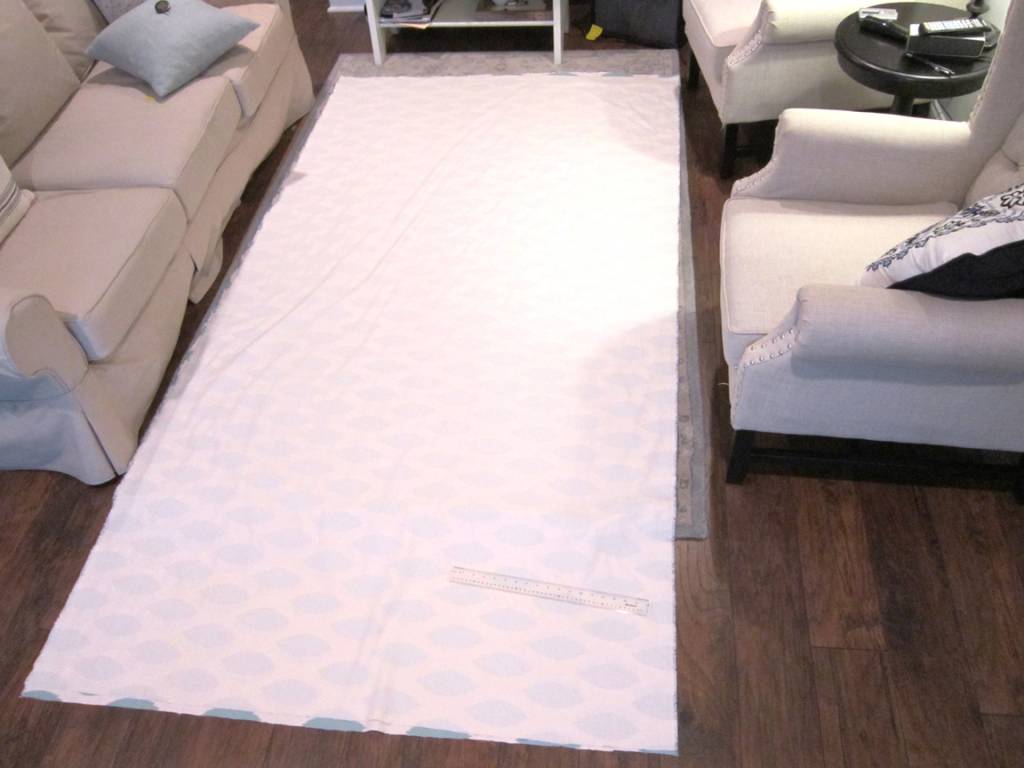 The width of the fabric was 54″ which was fine for one panel.  Next, I wanted to make a hem on the side that was uneven.  So I used a ruler and a pencil to make a perfectly straight line down the entire length of the panel.  Then I folded it over along that line and ironed it to get a nice flat crease.
Next I got out my Heat n Bond.
I placed that along the crease and ironed it down.  Then you peel off the paper part, fold over the flap and iron again.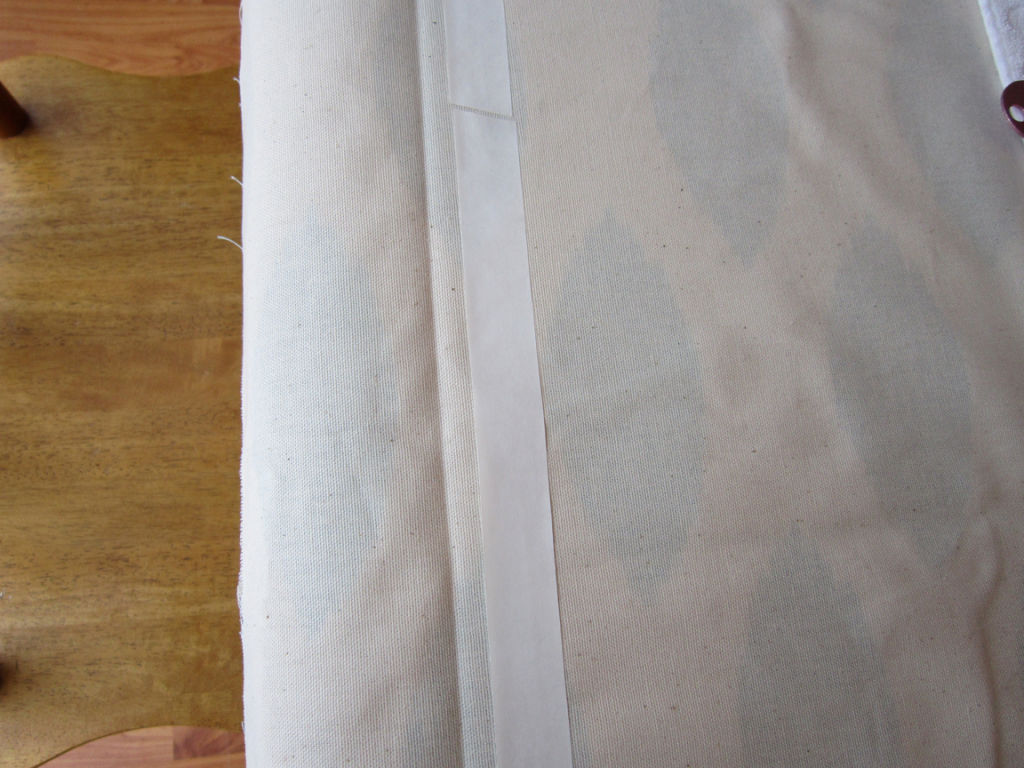 For the other side of the panel, I really liked the unfinished edges as they were, so I left them as is.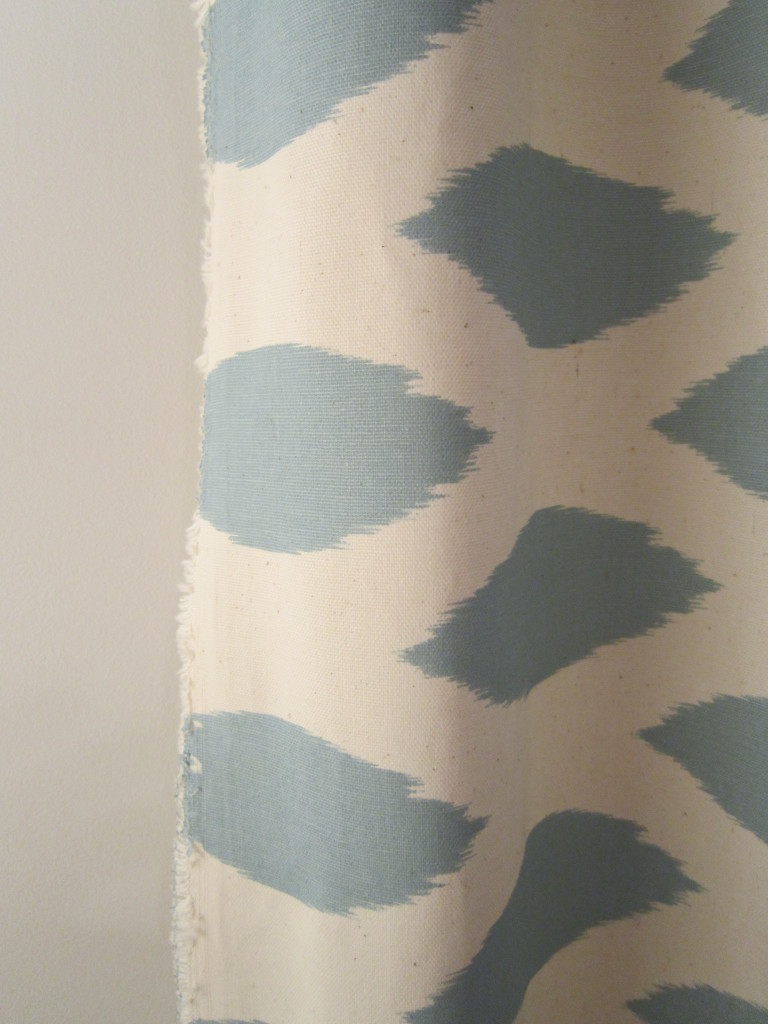 At this point, before hemming the bottom, I hung the curtains.  What makes this easy, is using the O-Rings with clips to hang them on the curtain rod.  Then you don't need to worry about sewing a flap for the curtain rod to go through.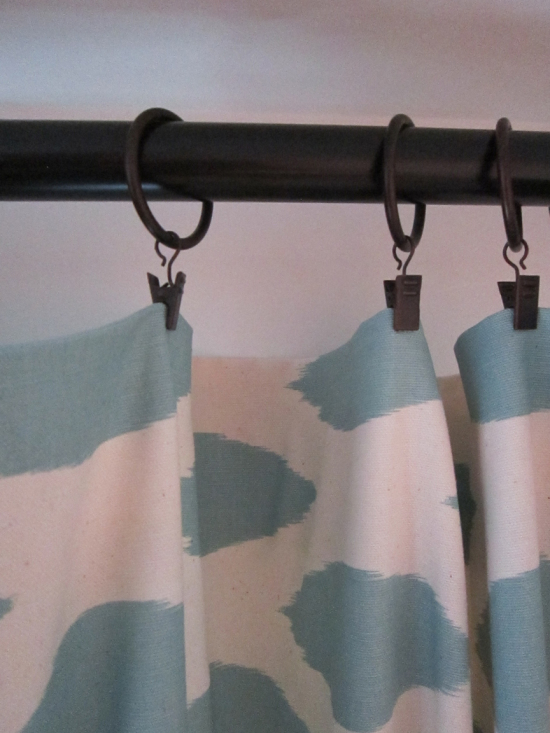 I wanted them hung before hemming the bottom so that I could get them to end exactly where I wanted them.  I wanted them to just kiss the floor.  Once they were hung, I used the pencil and ruler again to draw a line exactly where I wanted them to end.   After I had the exact length drawn on, I took them down and repeated the same process I used to hem the side.
Making your own no sew curtains is a great way to get a customized look, on a budget.  Plus you have so many more options as far as color and pattern, fabric choices are unlimited!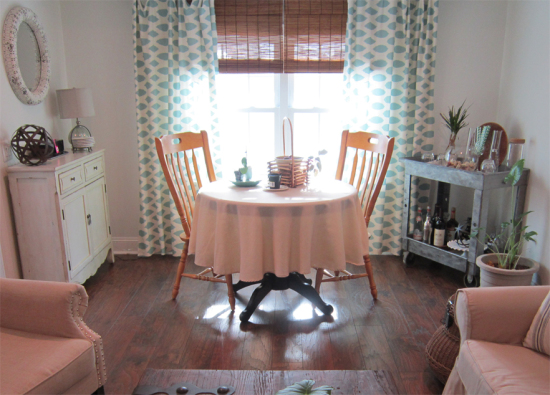 You might remember this room from my Updated Family Room tour.  I finally replaced those chairs shown above, that were in there temporarily.    I picked up a pair of  unfinished ladder back chairs at Home Goods.  I plan to give them a makeover, so look for that post coming soon.  Don't forget to follow me on Facebook so you don't miss a thing!