Ideas for Decorating with Easter Eggs
I can't believe Easter is only a couple of weeks away! This year is flying by already. I haven't really gotten around to doing any Easter decorating yet, but I have been finding some amazing decorating ideas.
How pretty is this vignette with ombre eggs?
Create a floral centerpiece using two vases. The flowers go in the center vase, and the eggs go in the outer vase.

Another centerpiece idea, layer pastel eggs with similar-hued florals.
I love this super charming idea, a vintage scale with floral sprigs from a plum-tree and speckled eggs. My next house will have a plum tree.
Make an adorable egg planter using pansies, succulents or any other little florals you can find. In order to do this, you need to "blow out" your egg to get this look. You do so by firmly tapping the pointed end of the egg with a knife in several spots, think of it like carving out a little lid. Once you discard the inside, you need to tap a little drainage hole through the bottom of the shell as well.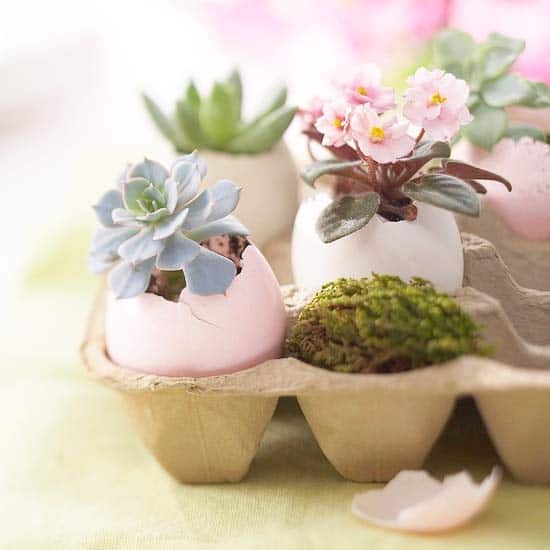 These trendy subway art eggs are very creative! Kristyn from Liluna made these by applying lettered stickers to the eggs, painting with acrylic paint and removing the stickers once they were dry. I love the bright colors she chose for the paint, too.
You can get floral designed eggs a few different ways. The easy way is to use some little floral stickers. Or, if you have some pretty floral napkins, you can cut out a few of the flowers and Mod Podge it onto your eggs. When in doubt, Mod Podge.
via LRF
Would you believe these paisley eggs were made using silk ties? Go raid your husband's closet and then read the complete how-to in the link below.
I wish I had time to make them all! How do you decorate with Easter Eggs? Which is your favorite?