5 Neutral Bedroom Ideas – Which is Your Favorite?
I've been working more on planning makeovers lately than actually doing any (see my eclectic living room ideas from last week). Our master bedroom is long overdue for freshening up, and I've been thinking about it for months. I put together a few neutral bedroom ideas that I really like. There are several variations of it so I thought it'd be fun to get your feedback on these.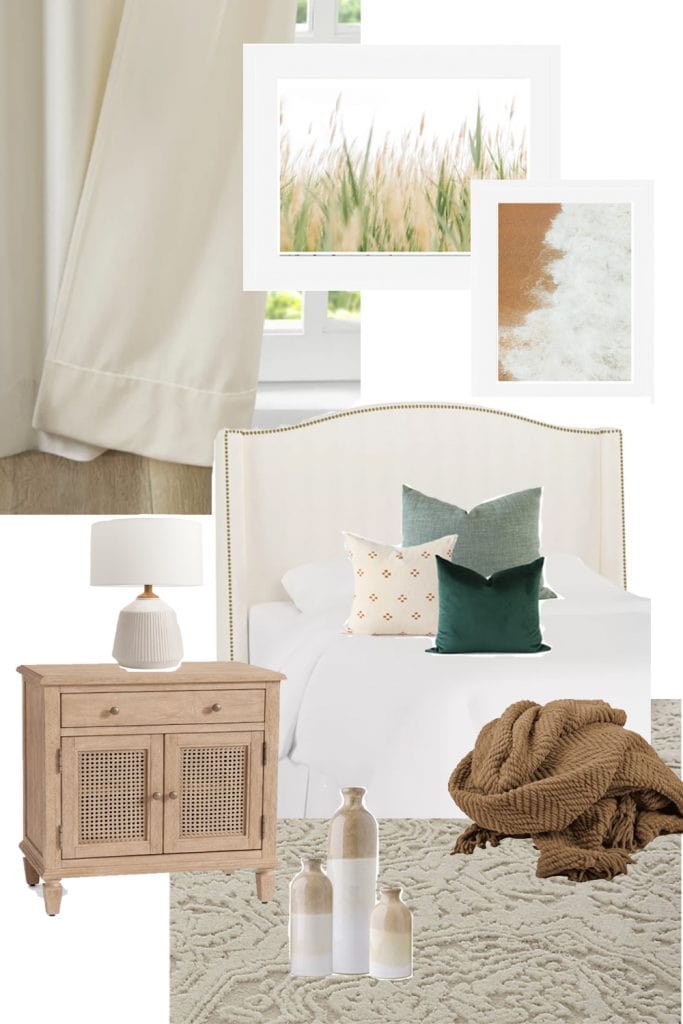 The first design board, above, might be my favorite. It really began with the area rug, I love that soft color combination. Keeping with my motto to keep the big-ticket items in a room neutral, I added a white headboard. The nightstands are a pretty light wood that helps contrast the white.
The art prints were found online, they are digital downloads. Digital art is a good option because you can have it printed to any size that works for your room. The pillows pull some of the green and browns from that artwork and add a pop of color to the otherwise neutral room.
When I get bored with that, I can easily change the look by simple changing the art and pillows.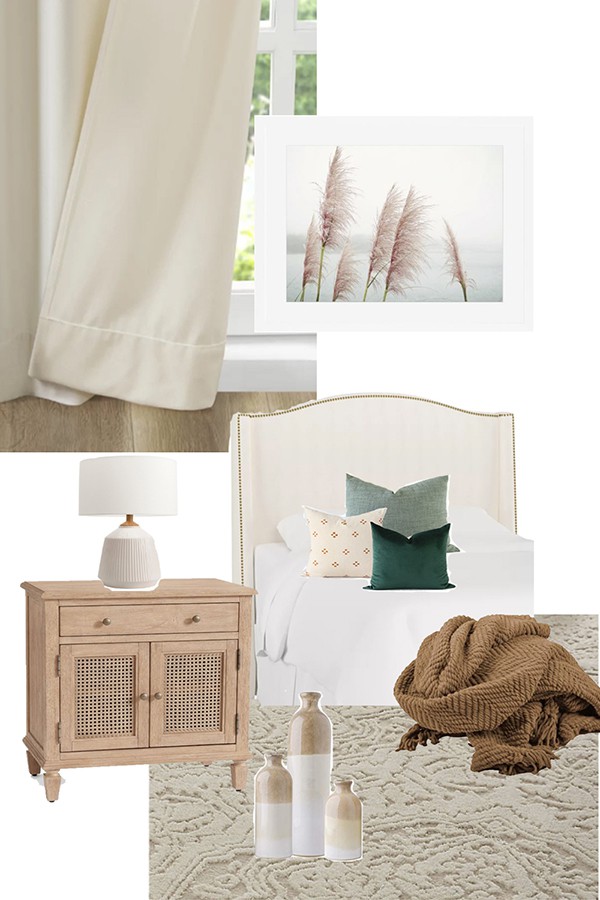 On the second board, the only change I made was the artwork. I love the pampas grass print so much! However, I'm leaning towards the first board because I do want to add a little green to the room.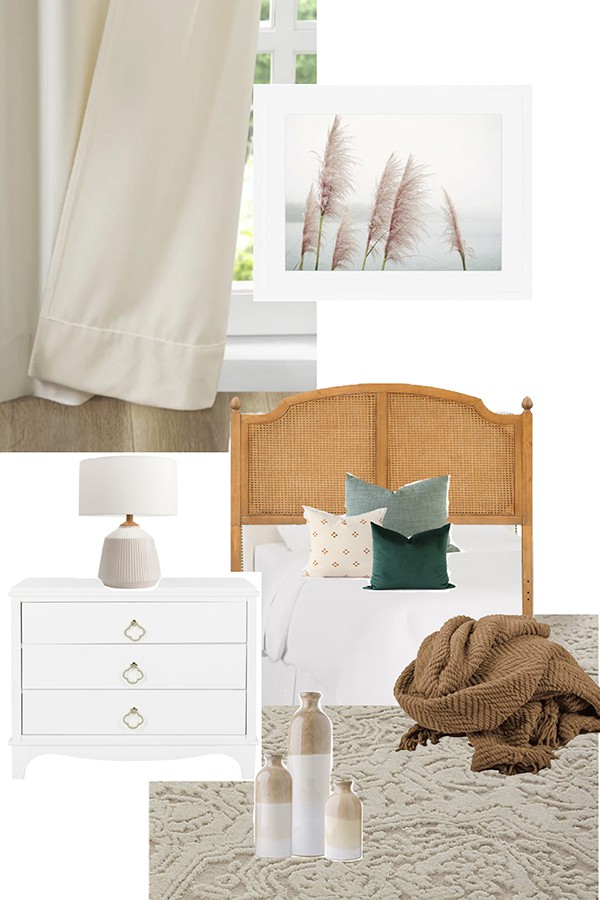 For the third board, I changed the headboard to a caned one. My initial thought was to go with a wood-toned headboard. Of course, that headboard sold out before I took the leap to buy it. I've been tracking it for months and it's still not back in stock.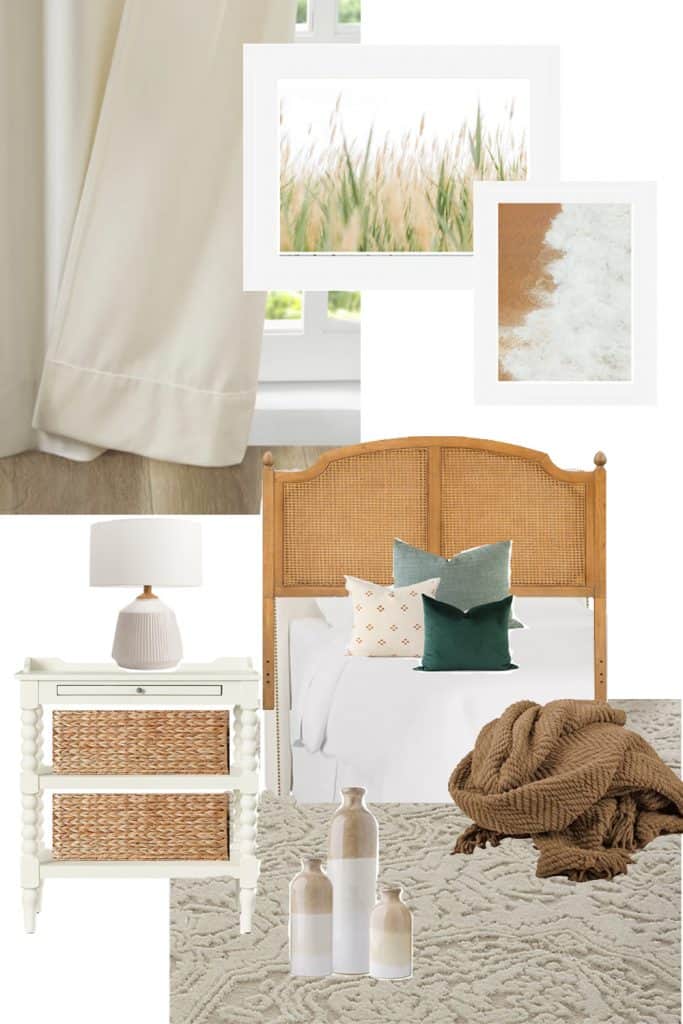 Next, I swapped out the nightstand once again. The white one shown does not come with those baskets. I photoshopped them in to see how it would look with the headboard, and I definitely like this look as well.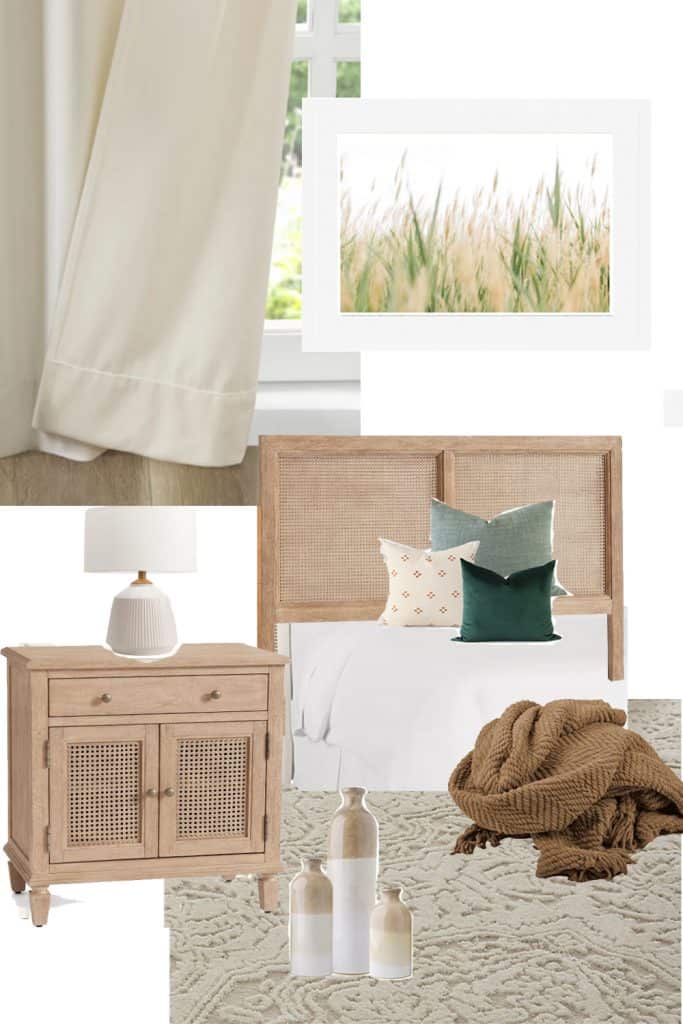 Lastly, I used a different caned headboard that I found online that goes with that caned nightstand. This is another combination that I really love.
So now I'd love to hear what you think! Which of these neutral bedroom ideas is your favorite?
Update: See the small master bedroom makeover completed.
You can shop the look below!