I'm calling this post how to make a wreath even though there are SO many different ways that wreaths can be made. After I finished my armoire makeover, I really wanted to add little wreaths to the doors. I loved the simple spring wreath that I made last year so I decided to do something similar, only with artificial greens this time as opposed to real.
I started with a 6″ embroidery hoop* from Michaels. You will also need faux greenery of your choice and fishing line.
I cut a few long stems from the faux greenery and began attaching it to the hoop with fishing line. You could also use floral tape, but I find the fishing line holds better and because it's clear it just disappears into the greens.
Keep winding it around the hoop until you have your desired amount of greens on it. I had to go back in some spots and secure it with more fishing line where it looked a little wild.
To hang it on the door of the armoire I used a clear command hook that I attached to the inside of each door. You need to attach it UPSIDE down for this to work.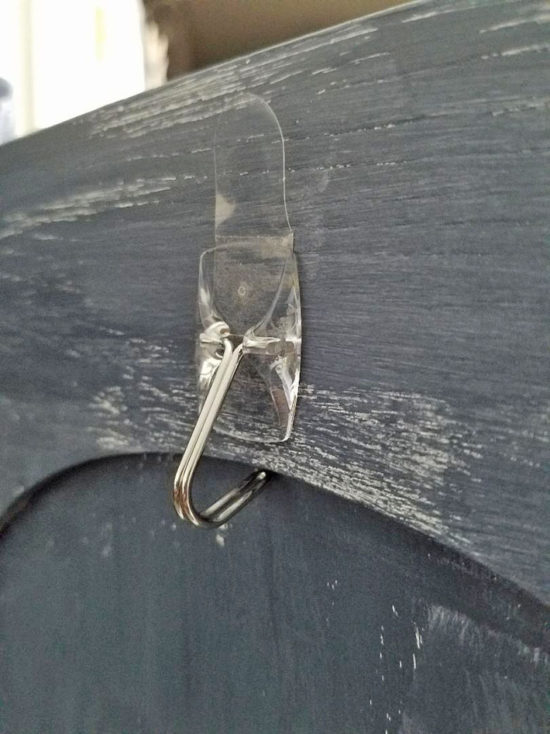 When you tie the fishing line from the wreath to the command hook, the weight of the wreath will pull the hook up to support the wreath, this is why you attach it upside down.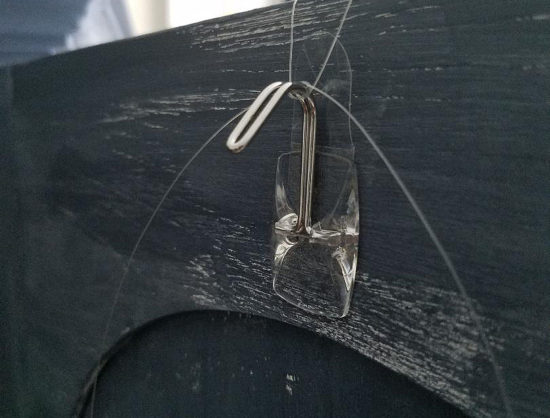 I thought about using twine to hang these wreaths like I did on my book page wreaths in the kitchen, but I used the fishing line instead thinking you would not see it. Because the armoire is a dark blue, it does show up a little. I'm okay with how this looks for now but may change it if I find something I like better here.
I hope you like my version of how to make a wreath. Pretty simple, right? In other news, we are finally making some progress in the living room. We started installing moldings and board and batten last weekend and hope to finish it up this weekend.
Lastly, congratulations to Kim from NJ, the winner of the wooden wall hook giveaway!
*This post may contain affiliate links, you can read my full disclosure here.