Guide to Painting Furniture For Beginners
A simple guide to painting furniture for beginners that breaks down the basics.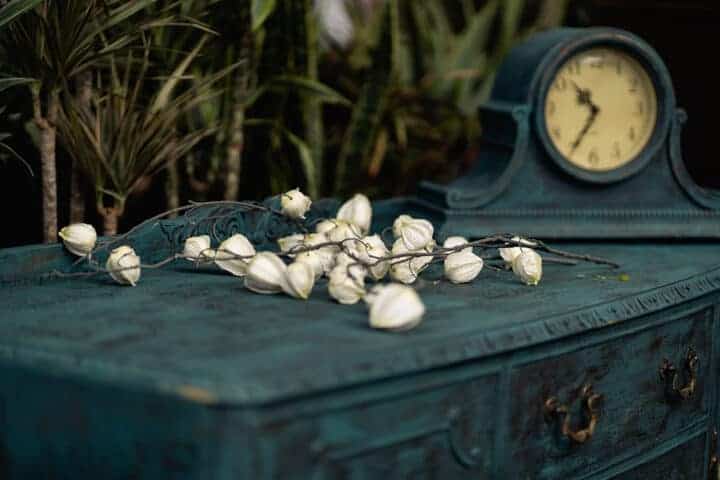 Right now, natural wood furniture is trending big and I am definitely there for it. That being said, sometimes a piece of furniture still needs to be painted. Maybe it's a terrible color wood or maybe it's so damaged it needs a wood filler.
Whatever the reason for the makeover, painting furniture is fun and easy once you know a few basics.
To Sand or Not To Sand?
Sanding your furniture before painting will help give you a smoother finish. However, there are many paints that work well even without sanding! If you skip the sanding, be sure the furniture is clean and grease-free!
Which Paint Is Best For Furniture?
What type of paint to use depends on a few things. I'm sure you've heard of chalk paint, it was a Pinterest craze for years. And for good reason, there are several instances where chalk paint would be the way to go.
Use Chalk Paint if:
You prefer not to sand your furniture prior to painting
You're new to painting furniture, as it's easy to sand down mistakes after it dries
You want to get a distressed look
Chalk paint is very easy to use, just mix it with a little water until you get a good consistency. Not too thin and not too thick. It's really forgiving if you mess up as you can sand it right off after it dries.
Because of the ability to sand off so easily, it's great for layering paint colors and/or getting that distressed look. For a naturally distressed look, just sand around the edges of the piece.
The only time I'd say chalk paint is NOT a good option is if you plan to apply the paint with a paint sprayer. More on that later.
There are two brands of chalk paint I've used and love. One is Annie Sloan and the other is DecoArt chalk paint. The DecoArt brand is MUCH less expensive and I liked it just as much!
If Not Using Chalk Paint:
If you want to use something other than chalk paint, pretty much any other paint will do. That gives you a world of color options! I've used regular wall paint on furniture and I've also used Fusion Mineral Paints, which are also very good.
Reminder, if you're not using chalk paint clean and sand your furniture well.
Sanding Furniture
For sanding your furniture a simple hand sander will usually do the trick. If it doesn't require a ton of sanding you can even use a sanding sponge. The sanding sponge is helpful for more intricate parts like spindles and curved areas.
Additionally, if the piece requires a lot of sanding, you may want something that will work faster. I personally like this paint eater tool for bigger jobs.
Furniture Painting Tools
Choosing your tools: paint sprayer or paint brush?
There are pros and cons to using them both as you will see below.
Painting Furniture With A SPrayer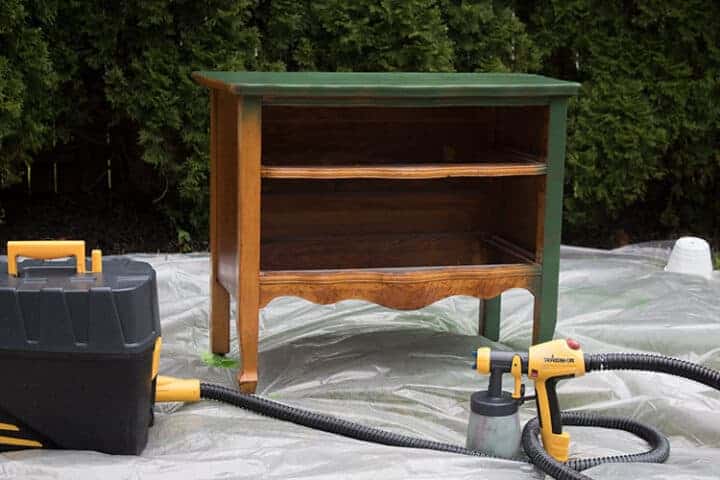 A paint sprayer will give you a flawless, smooth finish. It's especially preferable if you are painting furniture with spindles, or any intricate parts. Painting spindles with a brush will take forever. I've done that and it's really tedious.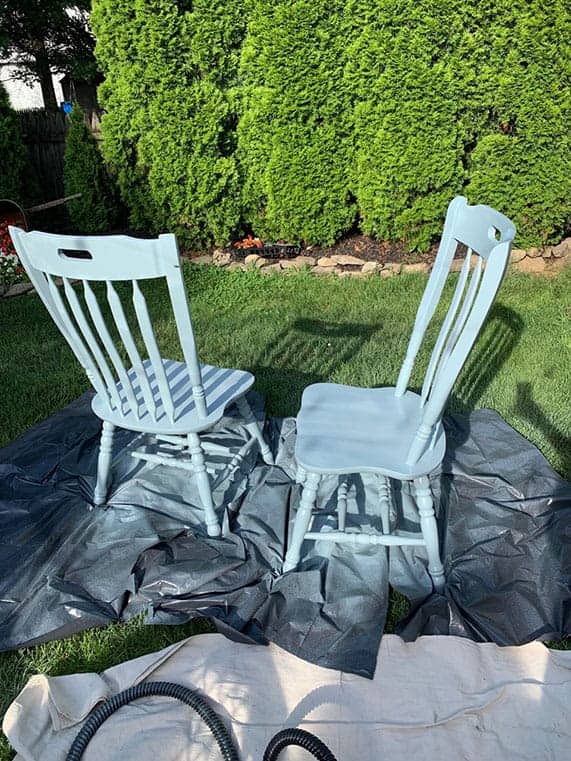 The only downside to the sprayer is cleaning it afterward. You have to run water through it really well or it will get clogged. If using oil-based paints, you will need to run mineral spirits or paint thinner rather than water.
I would say it's worth the effort for the excellent finish you'll get. You cannot get that flawless finish with a brush.
When using a sprayer, start on a low setting and go over the piece with light, straight passes. Always practice on a piece of cardboard first to get the hang of it and to be sure your settings are right.
Painting WIth A Brush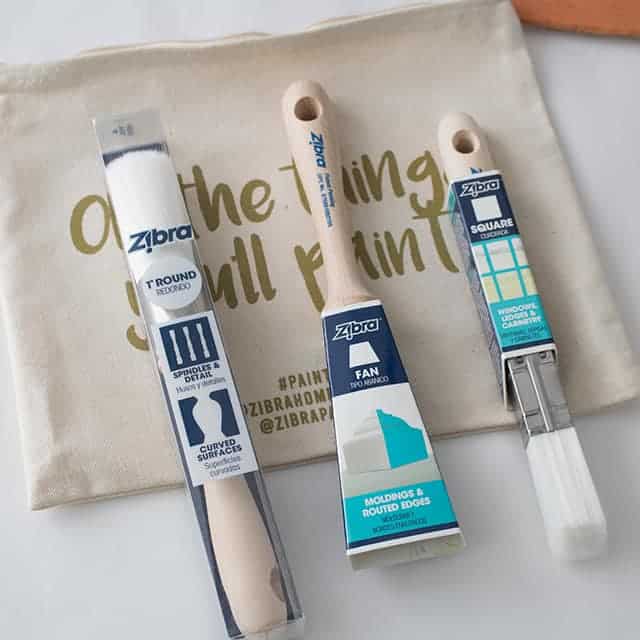 If you have a big piece of furniture that you don't want to drag outside, a sprayer will not be an option. Also, I don't believe you can use chalk paint in the sprayer. Furthermore, if you like to paint (as I do) sometimes you just want a paintbrush in your hand!
Consider paintbrushes made specifically for furniture painting. You don't want cheap brushes that will leave bristles behind, that is the absolute worst!
Which Sealer To Use On Painted Furniture?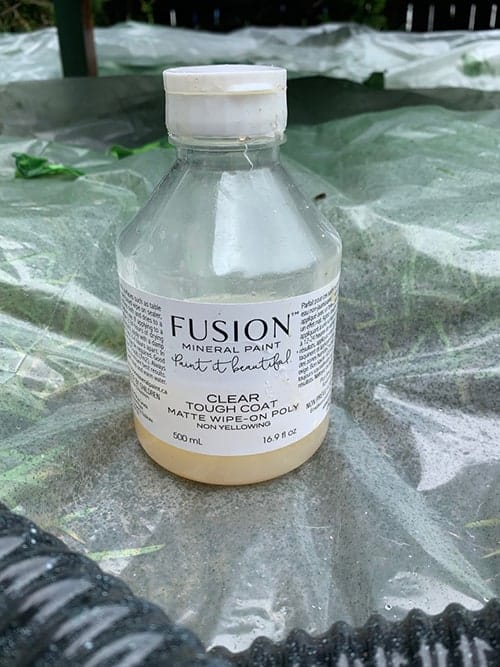 When your painted furniture is completely dry you will need to add a good quality sealer. One that is matte and won't yellow over time is preferred.
What type of paint you used on your painted furniture will determine which sealer you need.
FOR CHALK PAINT: You will need the special wax. Annie Sloan has clear wax as well as several other tinted waxes to give you different looks.
You simply apply the wax with a lint-free cloth (that's important!) to seal it. I've found the wax sealer holds up very well even on often used furniture.
FOR ALL OTHER PAINTS: I am completely devoted to Fusion Mineral Paints Tough Coat Sealer (in matte). It doesn't yellow, is a matte finish, and holds up very well. Highly recommended.
One last furniture painting tip.
Be sure to check your paint color in the room the furniture will live. Lighting affects color and you don't want to paint it only to find out it looks different (bad) in the room.
Painting furniture for beginners is easy with these basics in mind! Everything I've outlined above also works for painting kitchen cabinets as well.
Painting Furniture FOr Beginners: Quick Summary
Sand your furniture unless using chalk paint
Using chalk paint is the easiest and more forgiving of mistakes
Using regular paint applied with a paint sprayer will give you a flawless finish with no brush strokes
Seal your furniture when dry – wax for chalk paint, a clear sealer for regular paint
---
YOU MAY ALSO LIKE: